The polar vortex that swept the nation last week caused a lot of chaos. For airlines, in particular, things got quite tricky. However, one fared worse than the rest. Yup, Southwest is in operational Hell, and it doesn't look like it'll get better any time soon.
During the depths of the storm, a staggering amount of flights were canceled across the nation, stranding hundreds of thousands of passengers and destroying holiday travel plans. Last Friday alone saw more than 5,000 flights canceled in a single day. And while things are now improving, not all airlines are returning to normal operations yet. Hawaiian continues to cancel around eight to 10 inter-island flights per day, while Southwest is in operational Hell.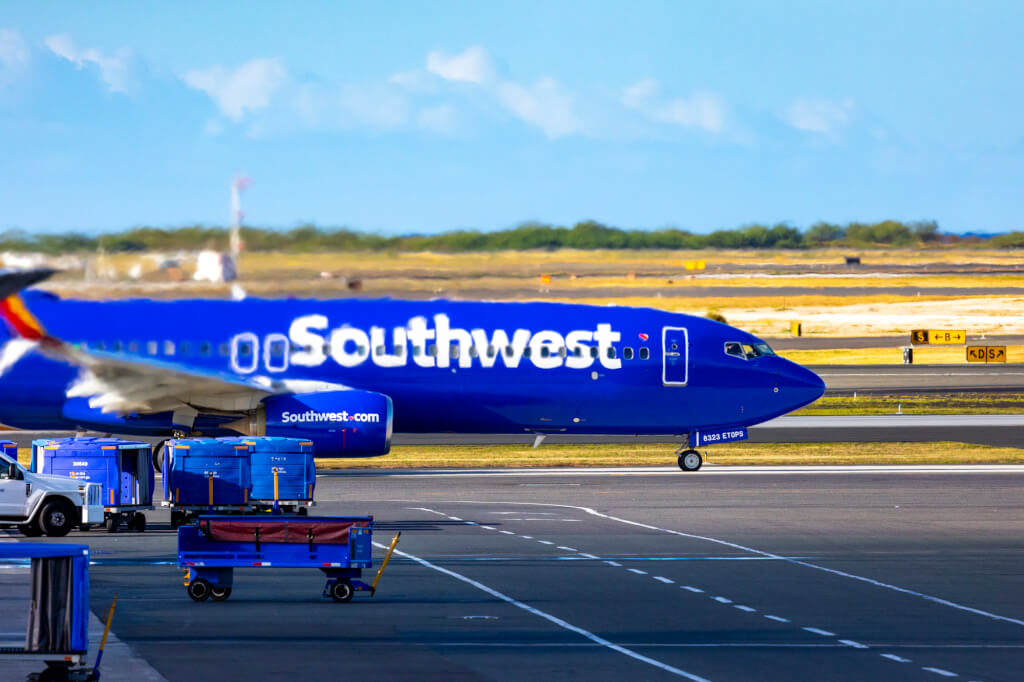 Southwest is in Operational Hell
So what happened at Southwest? Like everyone else, Southwest was forced to cancel thousands of flights over the weekend amidst a deadly polar vortex. Making things worse is that two of Southwest's largest hubs – Denver and Chicago – were hit particularly hard by the freezing weather. Despite this, Southwest should've been able to dig itself out of the mess like everyone else, right? You'd think so, but apparently, that isn't possible. You see, Southwest has another glaring issue that the weather exposed: antiquated technology.
Operational disruptions throw the finely choreographed movement of aircraft, crews, passengers, and baggage all out of whack. When this happens, it takes an immense amount of effort by people and the systems they operate to bring everything back in sync. However, things have been disproportionally difficult at Southwest thanks to the frail and inadequate state of its phone and computer systems. In fact, Southwest's pilot union states that the Airline's systems haven't been updated since the '90s, a fact Southwest's CEO later confirmed in an internal letter to employees.
Of course, outdated systems aren't the only reason why Southwest is in operational Hell. Another part of it is likely linked to staffing shortages, as no airline has fully recovered staffing to pre-pandemic levels. Further, I'm sure the nasty flu/RSV/COVID season is causing even more staffing challenges. Then there's the fact that Southwest typically schedules really tight turns, which causes disruptions to cascade throughout its system even more than at other airlines.
This perfect storm of issues means that Southwest won't return to normal ops soon.
What Can You Do if You're Stranded?
As I mentioned in my post last week regarding Hawaiian Airlines, it's always best to review an airline's contract of carriage. Unfortunately, the protections afforded to passengers by Southwest's contract of carriage are far less than what you'll get with Alaska, American, Delta, Hawaiian, and United. In fact, under section 9.a.1, Southwest only provides two remedies for passengers impacted by irregular ops:
Transport the Passenger at no additional charge on Southwest Airlines' next flight(s) on which space is available to the Passenger's intended destination, in accordance with Southwest Airlines' established re-accommodation practices; or
Following a request by the Customer, refund the unused portion of the Customer's fare in accordance with Section 4.c.
That's right. Southwest won't provide you lodging, won't provide you meal vouchers, and won't get you a flight on another airline in the event that they are unable to honor your ticket for any reason whatsoever. This effectively leaves you to fend for yourself, as the best course of action, given their current operations, is to obtain a refund and book with another carrier.
Of course, at least some of your pain could have been remedied by obtaining travel insurance or using a credit card with Trip Delay Insurance, such as the Chase Sapphire Preferred and Reserve. You could also book a refundable backup ticket with another carrier as another form of insurance if you can afford to do so. However, remember that many of these strategies wouldn't have saved you last week unless you were already traveling when things went south.
Southwest is in Operational Hell, Final Thoughts
I wish I could tell you things will get better soon. Unfortunately, that won't be the case. Southwest will likely remain in operational Hell for at least a few more days. In the meantime, other airlines are increasing prices to gouge stranded Southwest passengers. The moral of the story, then, is not to fly Southwest if you really need to get somewhere and have other options. It's part of why I only fly Southwest within Hawaii. That said, despite not having to deal with the weather, intra-Hawaii travel remains a mess too. On Tuesday, 12/27, Southwest canceled 13 intra-Hawaii flights, while Hawaiian canceled nine. Yup, Hawaiian still isn't back to normal, either.