Well, Hawaii didn't get any Southwest LUV yesterday, but we did learn more about their future plans. Specifically, Southwest mulls Hawaii – Las Vegas service, which I think is an EXCELLENT idea!
When Southwest enters the Hawaii market in the next couple of months, it's doing so on routes that have substantial competition.  That because routes between Hawaii and California see service from the US Big 3, Hawaiian, and Alaska Airlines.  But, CEO Gary Kelly says they're considering adding routes to Las Vegas.  And THAT is a route that could certainly use some competition!
Hawaii – Las Vegas Service Today
Las Vegas is Hawaii residents' favorite destination, so much so, that it's called the Ninth Island.  And that's because, for whatever reason, local people love to gamble.  But, today, Hawaiian Airlines operates the only regularly scheduled, year-round, direct flights between Sin City and the islands.  Tour operator Vacations Hawaii (Boyd Gaming) operates daily charter flights as part of their popular (WHY?!) tour packages.  So they aren't exactly a direct competitor for Hawaiian.  
As a result, Southwest entering the Hawaii – Las Vegas market would be a major game changer. Especially when you look at the fares Hawaiian charges for Vegas flights today! Here, I pulled pricing for a Wednesday flight in mid-May.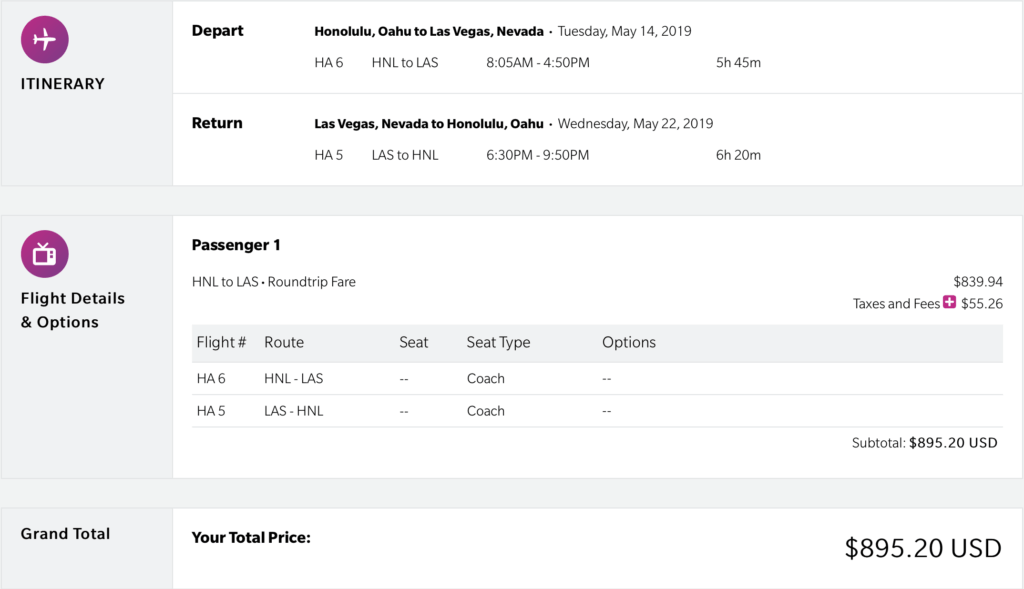 Yes, that is a return fare between Honolulu and Las Vegas for just under $900. In economy. And these aren't even the most expensive options!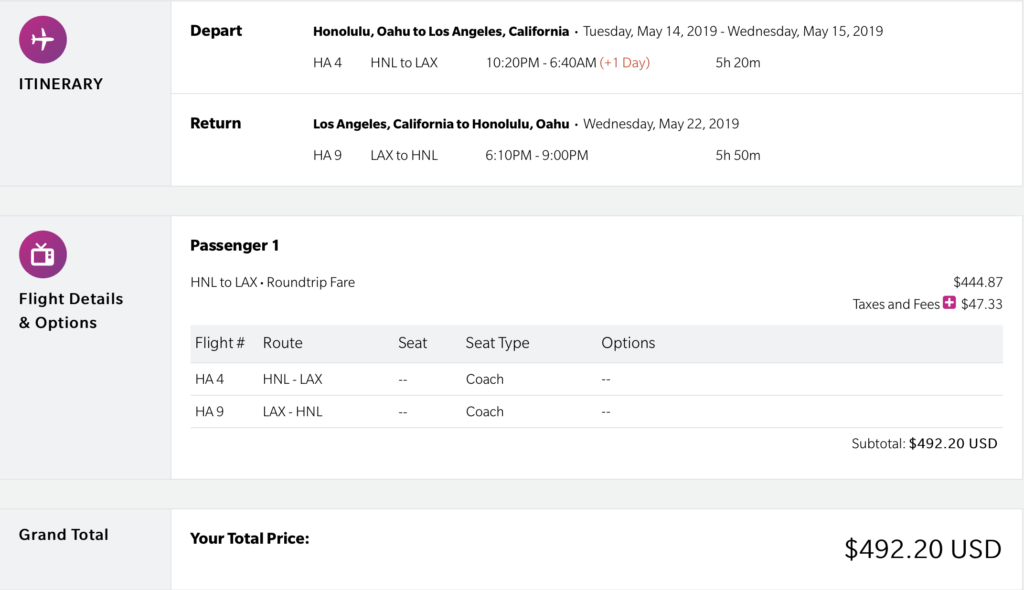 On the other hand, the more competitive LAX market features fares starting around $500 for the same days. And, get this, Hawaiian's HNL-JFK service is even cheaper on those same days!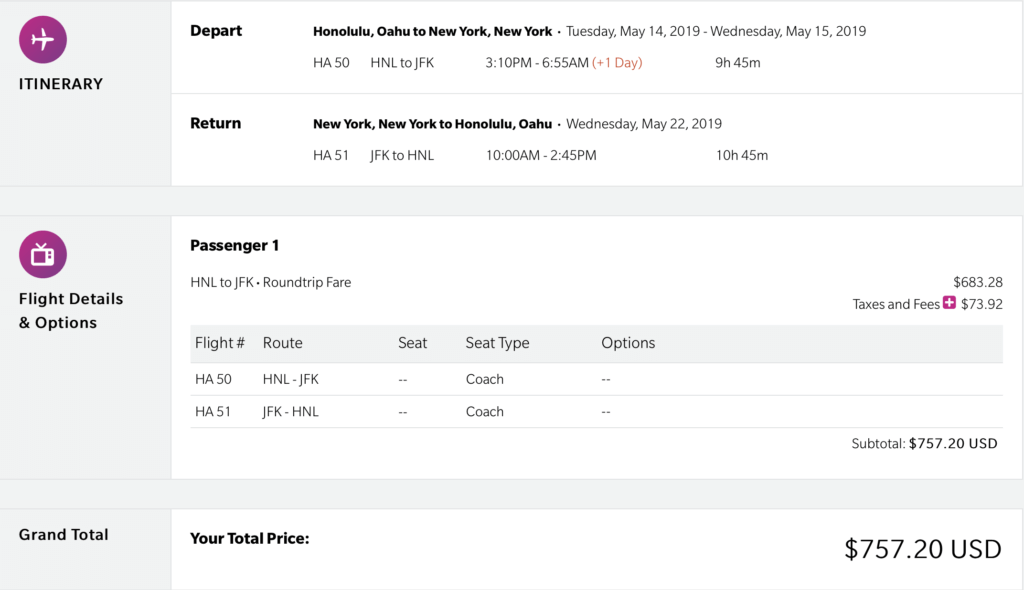 And, check out the pricing between Honolulu and Tokyo Haneda, again on the same days as the Vegas flight.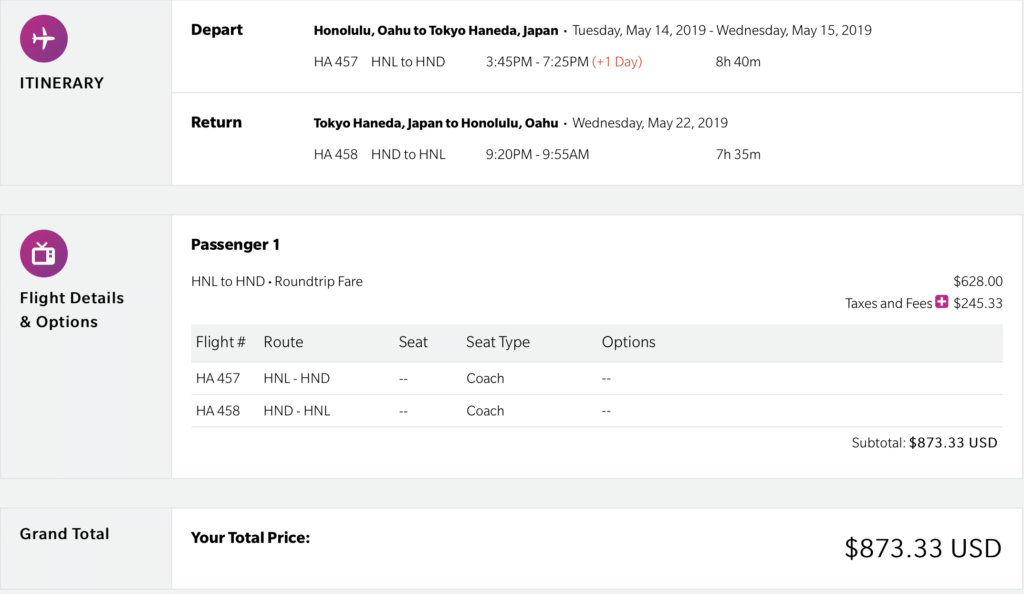 Even a flight to Japan costs less than a flight to Las Vegas, even if only marginally so. How crazy is that?
So, clearly, Hawaiian is leveraging the monopoly it has on this route. And it would benefit the people of Hawaii to have competition on route to Vegas. I mean, as I always say, more competition is always better.
Hawaiian vs Southwest
I know the naysayers will say that Hawaiian's aircraft is better because they operate widebody A330s to Vegas and that you get a free meal in economy.  But, remember, complimentary meals are not offered on the popular red-eye flight.  And even if they did offer meals, Hawaiian's current offerings suck!  I'd rather buy food on Alaska or Delta!  Plus, Hawaiian charges for itinerary changes and checked bags, whereas changes with Southwest are free, as are your two first checked bags. 
As far as aircraft are concerned, yes, Southwest exclusively operates the Boeing 737.  But most other carriers fly narrowbody aircraft between Hawaii and the West Coast too.  Is it ideal?  No, but it isn't that bad.  Especially since Hawaiian's seats are less comfortable than the likes of Alaska, Delta, etc. (I've never flown Southwest, so I don't know how their seats are). 
Southwest Mulls Hawaii – Las Vegas Service, Final Thoughts
Like I've said about a million times before, more competition is always better than less.  So, I sincerely hope Southwest does find a way to make a Las Vegas flight work.  Heck, I can't wait for them to begin inter-island service, as prices for those flights are crazy!  While you can often find flights for $69 each way, inter-island flights often soar to $99 or more each way!  But, recently I booked a main cabin flight on Alaska between Vegas and Seattle and paid $123.  And LAS to SEA is nearly 900 miles, whereas HNL to OGG is only 100 miles.  
But, anyway, if Southwest does begin service between Hawaii and Las Vegas, it won't be until 2020.  I expect they'll want to ramp up all operations between the islands and California before adding additional city pairs.