Great news, Hawaii travelers! Southwest now serves all major Hawaii airports with the inauguration of the Airline's new Hilo service this past weekend. But their growth in the aloha state isn't over yet.
Southwest's Inter-Island Network
On Sunday, January 19, Southwest began its highly anticipated Honolulu to Hilo service. With this new route open, Southwest now serves every major airport in Hawaii from Honolulu. That's something that hasn't been the case since go! withdrew from service in 2014. What's more, Southwest also flies direct between Kona and Kahului too now, competing directly with Hawaiian Airlines.
That said, it's worth noting that Southwest does not offer the same number of frequencies as Hawaiian. That means, at most, you'll find four roundtrip flights per day per route. And in the case of Kahului-Kona, there's only one roundtrip flight per day. So if you're looking for a particular flight time, especially an early or late departure, you'll need to fly with Hawaiian.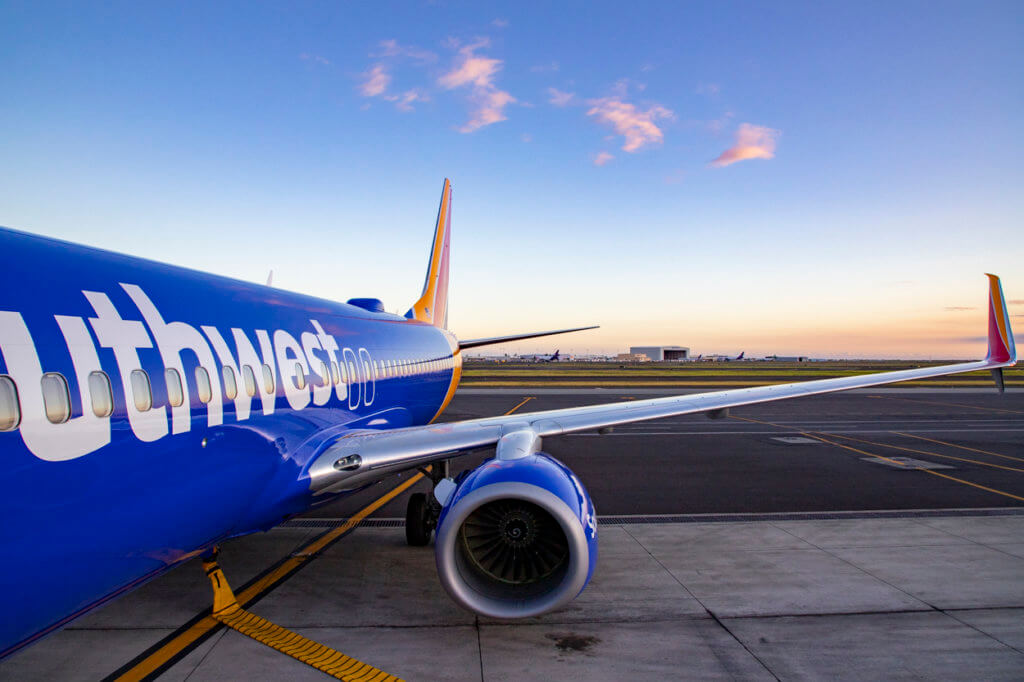 The Southwest Effect
Yeah, I know. The Southwest effect isn't what most people think. But, here in Hawaii, the effect is real. Just take a look at pricing now available on the Honolulu – Hilo route. Hawaiian has lowered pricing on at least a few of the frequencies, particularly the ones they feel competes directly with Southwest.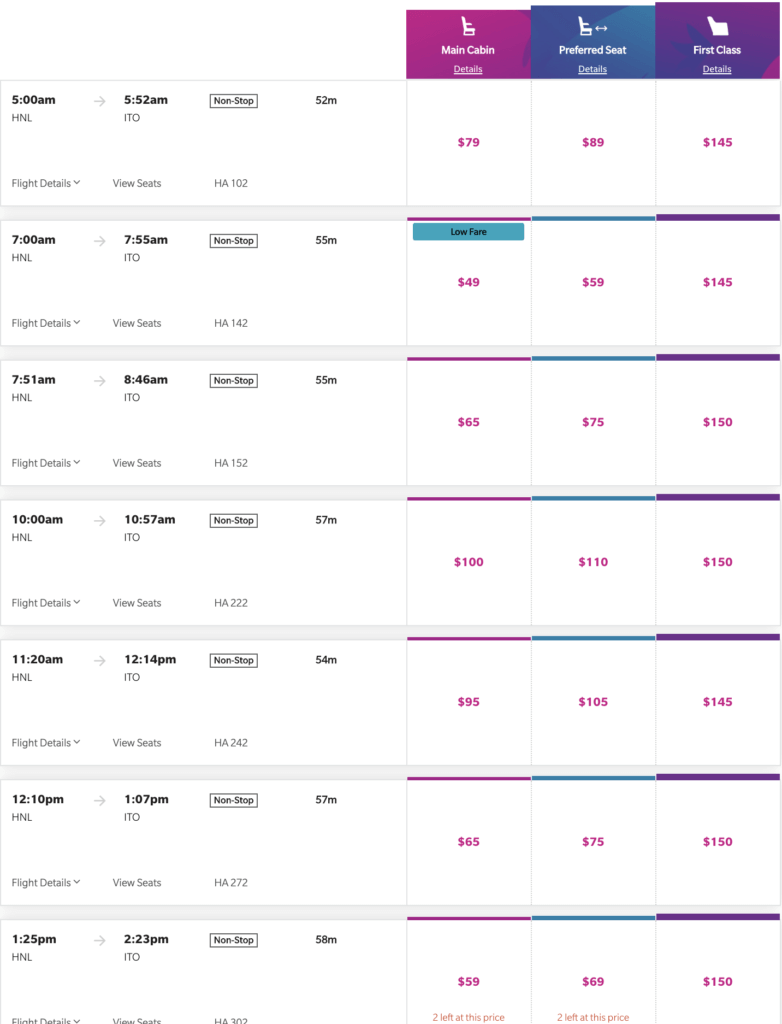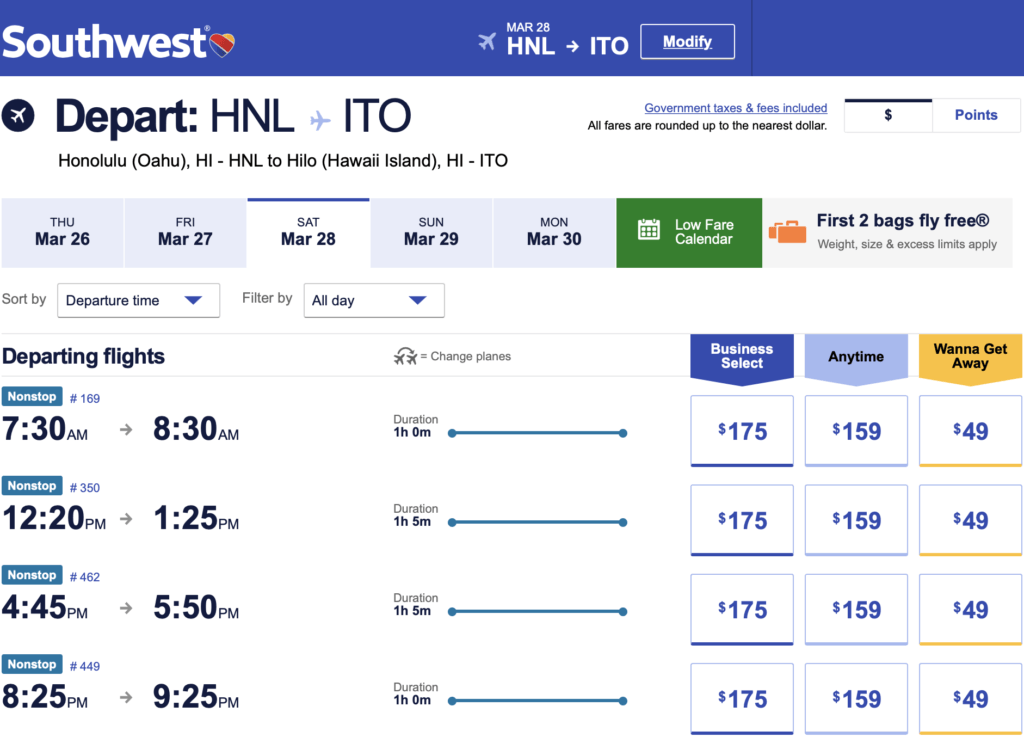 The same is also true of the Kahului-Kona route.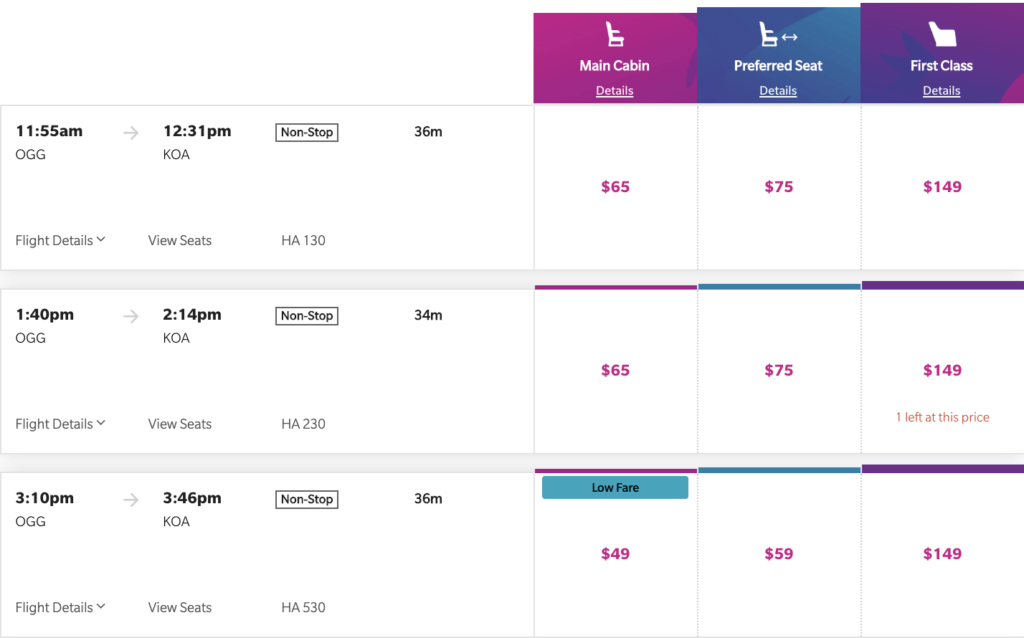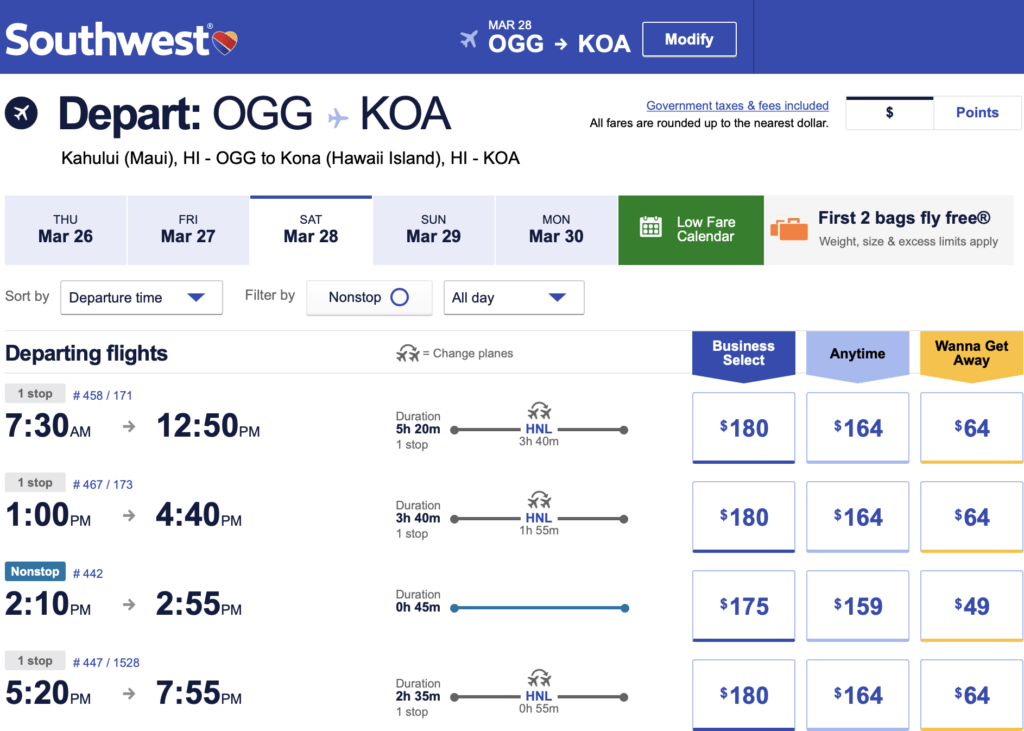 While the cheapest fares are lower on Southwest, it's worth noting that Southwest's Business Select is more expensive than Hawaiian's First Class. So, if you're looking at Business Select fares, you may want to consider Hawaiian's First Class instead.
What's Next
While Southwest's route map now covers the entire state of Hawaii, they aren't done yet – not by far. In fact, today marks the commencement of two new routes, Oakland-Lihue and San Jose-Kona. Those routes will be followed by Sacramento-Kahului on March 7, San Diego-Kahului on April 14, and San Diego-Honolulu on April 20. And even this, I suspect, is only the beginning too. We know Southwest has bigger ambitions in the islands. However, the Boeing 737 MAX debacle has thrown a giant wrench into Southwest's fleet plans and caused them to throttle back their plans.
So what happens as Southwest opens more routes to Hawaii? Naturally, we'll see them build frequencies on their inter-island routes. We can already see this with the Honolulu-Kahului route, which will see a bump to six daily roundtrip flights later this year.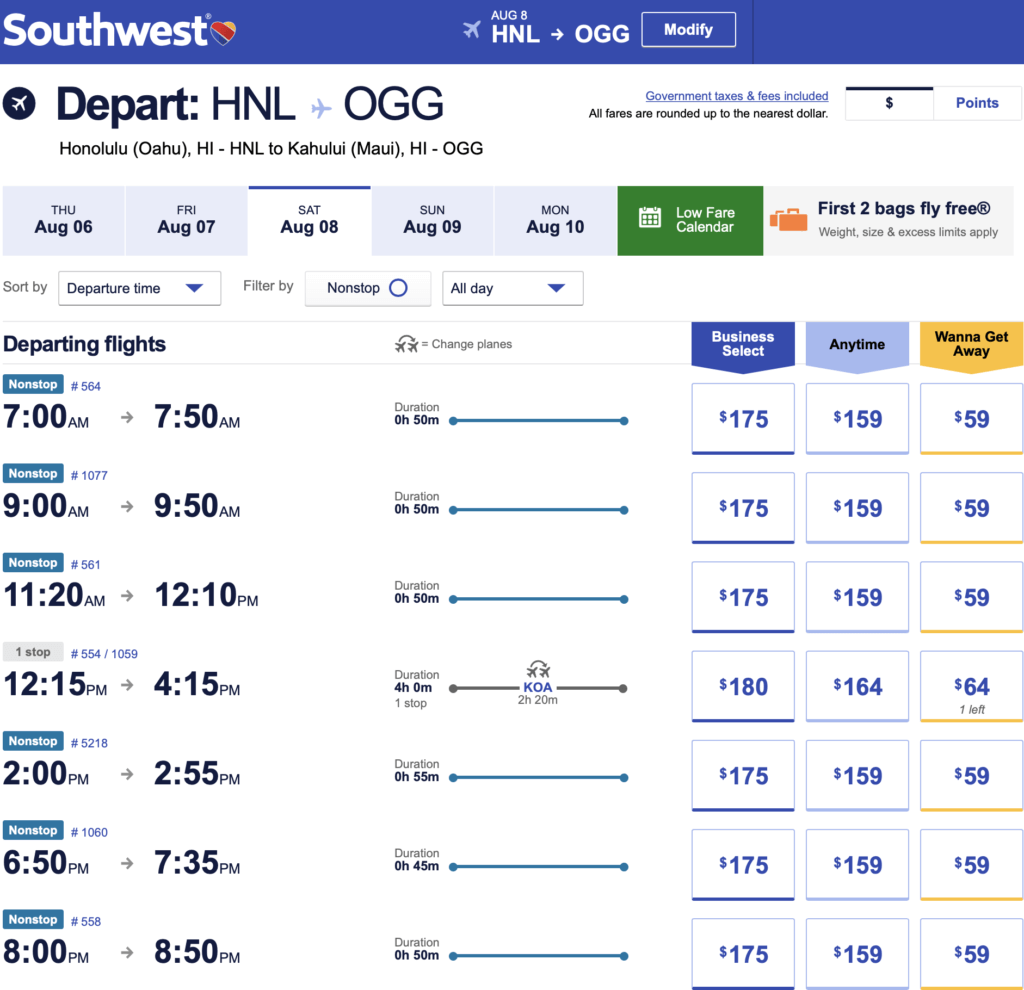 Southwest Now Serves All Major Hawaii Airports, Final Thoughts
I can't wait to see what the future brings. The more frequencies we can see from Southwest within the state, the better. After all, as I always say, the more competition, the better. I do not, however, want to see Southwest put Hawaiian out of business. I want to see both airlines survive and thrive here in a way that we haven't seen since Aloha's demise nearly 12 years ago.