Recently, Southwest Airlines bumped up its flying in Hawaii. To accommodate its busier schedule, they had to spread out at Hawaii's busiest airport. As a result, Southwest splits check-in lobbies at HNL.
It's been a while since I covered Southwest's expanded Hawaii footprint, so let's recap it before we get into the current change. As of September 5, 2022, Southwest increased its Honolulu – Kahului service from eight flights per day in each direction to 11. For flights between Honolulu and Kona and Lihue, Southwest added on a single flight in each direction, going from five to six. And finally, Honolulu to Hilo also gets an additional flight, going from four to five flights per day in each direction.
If you're keeping track, that means Southwest added six flights per day in each direction on its inter-island routes, for a total of 28 flights per day departing Honolulu for another island. That's not a lot compared to Hawaiian, but it was apparently enough to necessitate the addition of another check-in lobby.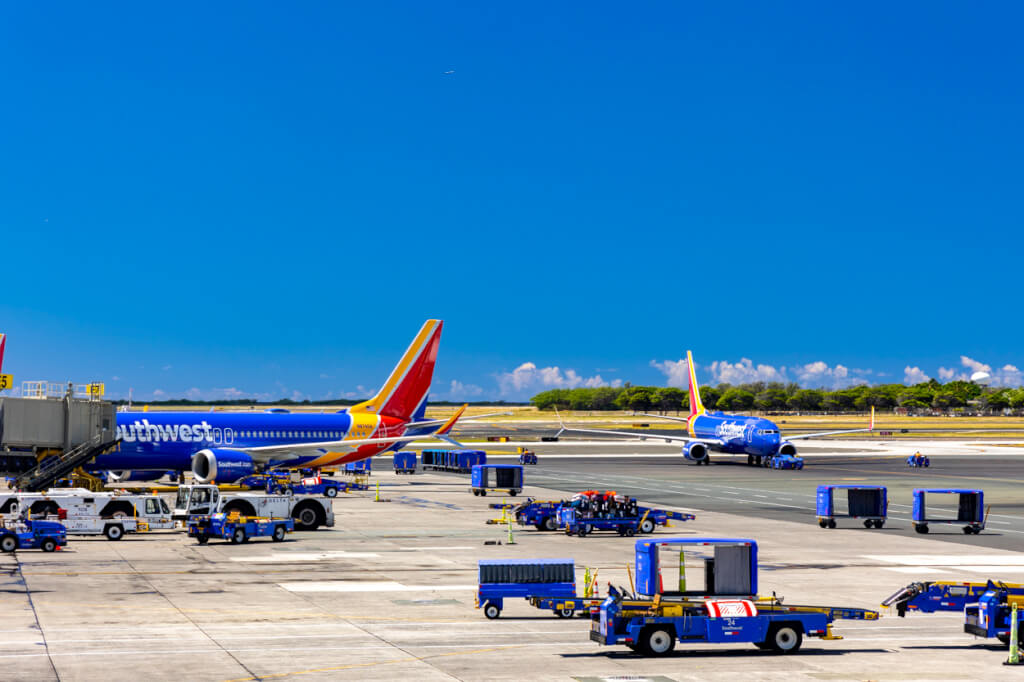 Southwest Splits Check-In Lobbies at HNL
The title of this post really explains what's happening at Honolulu to accommodate Southwest's busier schedule – Southwest splits check-in lobbies at HNL. Specifically, check-in for all trans-Pacific flights will remain at Honolulu's lobby 7, which Southwest continues to share with Delta and American. However, beginning on September 7, check-in for Southwest's inter-island flights moved to lobby 6, which also serves Air New Zealand, Jin Air, Sun Country, and West Jet.
As a reminder, Southwest's trans-Pacific flights from Honolulu include those to Los Angeles, Long Beach, San Diego, San Jose, Oakland, and Sacramento in California; Las Vegas in Nevada; and Phoenix in Arizona.
Final Thoughts
In the grand scheme of things, Southwest splitting its check-in lobbies at HNL isn't a significant change. However, it can be incredibly annoying if you go to one lobby expecting to be able to check in and drop your bag, only to find that you can't. So keep this in mind if you decide to fly Southwest within Hawaii. I find it unusual, though, that Southwest didn't make a formal announcement about this. I only learned about this change because I follow a local employee account.