Hey Southwest fans! I've got great news for you! In its earnings call the other day, Southwest says their set to resume Hawaii growth next month! That means more routes within Hawaii and out of state are coming soon.
Slowdown
Recently, we learned that Southwest needed to slow its Hawaii ambitions due to a shortage of aircraft. That shortage, as you may recall, was triggered by the grounding of the global Boeing 737 MAX fleet. Southwest is the types largest U.S. operator right now with some 34 aircraft in its fleet. But, the MAX remains grounded and looks like it will remain that way through the end of the year. So what changed?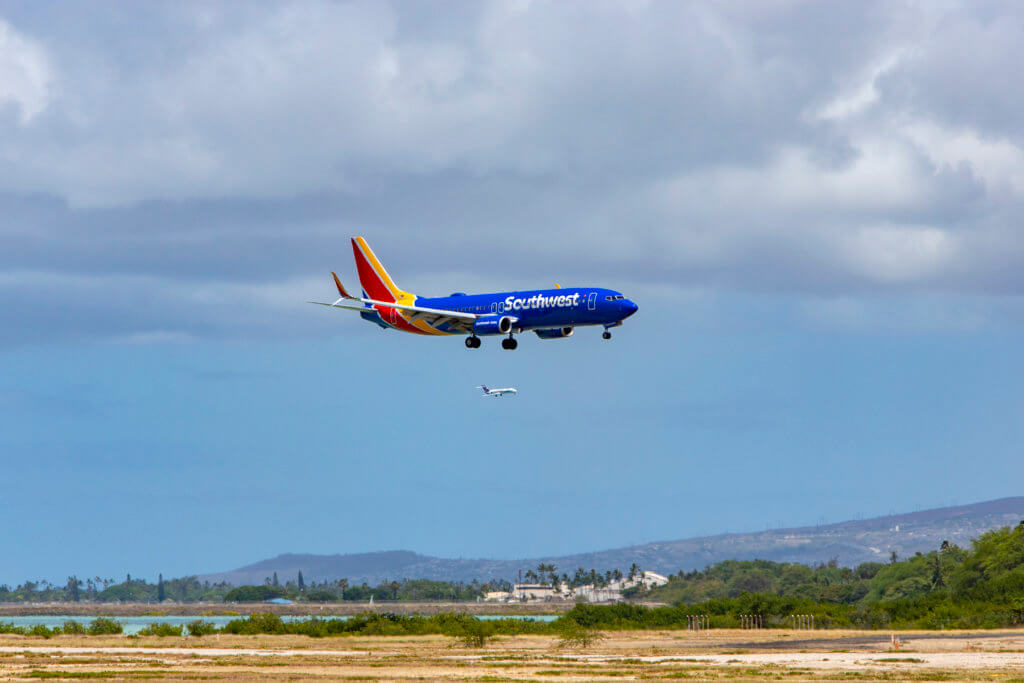 Finding More Aircraft
One market's loss is another market's gain. According to the Pacific Business News, Southwest plans to deal with capacity pains by consolidating New York services at La Guardia and closing operations at Newark. Those changes are expected to happen by November 3, though that doesn't explain where they found aircraft for new Hawaii routes beginning next month.
Why the Rush?
The Honolulu Star-Advertiser reports that Southwest CEO Gary Kelly says they're experiencing robust demand across their entire network. However, when it comes to Hawaii, Kelly says load factors were significantly higher than the rest of the system. Clearly, demand for Hawaii routes are strong. Heck, my parents just flew Southwest between Honolulu and Kahului on Wednesday and said both flights were full.
What's Next?
While no details are available yet, Kelly says, near-term, they're going to begin service between Honolulu and Lihue, Hilo, Sacramento, and San Diego. As a reminder, Southwest already operates 16 flights per day between Honolulu and Kahului and Kona. They also operate flights between Honolulu and Kahului, and Oakland and San Jose.
If I had to guess, I'd say that the next inter-island route will be between Honolulu and Lihue. After all, Kauai is the only island that has no Southwest flight yet. As far as which California gateway will see service next, I'm not sure. That's kind of a wash, in my opinion. Should all go well, though, we'll get our first bit of info within the next few weeks. So stay tuned!
Southwest to Resume Hawaii Growth Next Month, Final Thoughts
I'm really happy to see Southwest resuming its Hawaii expansion plans, at least for inter-island service. Hawaiian's virtual monopoly on inter-island routes SUCKS, so it'll be nice to get a serious competitor on all routes again. And, I'm looking forward to giving them a shot in less than a month 😉.
At the same time, though, I'm seriously concerned about Southwest's impact on West Coast – Hawaii service with my favorite airline, Alaska. After all, we know the Airline's primary targets are Alaska and Hawaiian. And, though I love them, I think Alaska has the most to lose from Southwest's onslaught. Either way, though, more competition is always better than less.
You know what I want to know? If they have an aircraft shortage and the New York route reduction is happening in November, where are they getting extra aircraft from? Or is the growth beginning next month just announcements for new routes beginning sometime in November?