Last updated on August 3rd, 2015 at 03:00 pm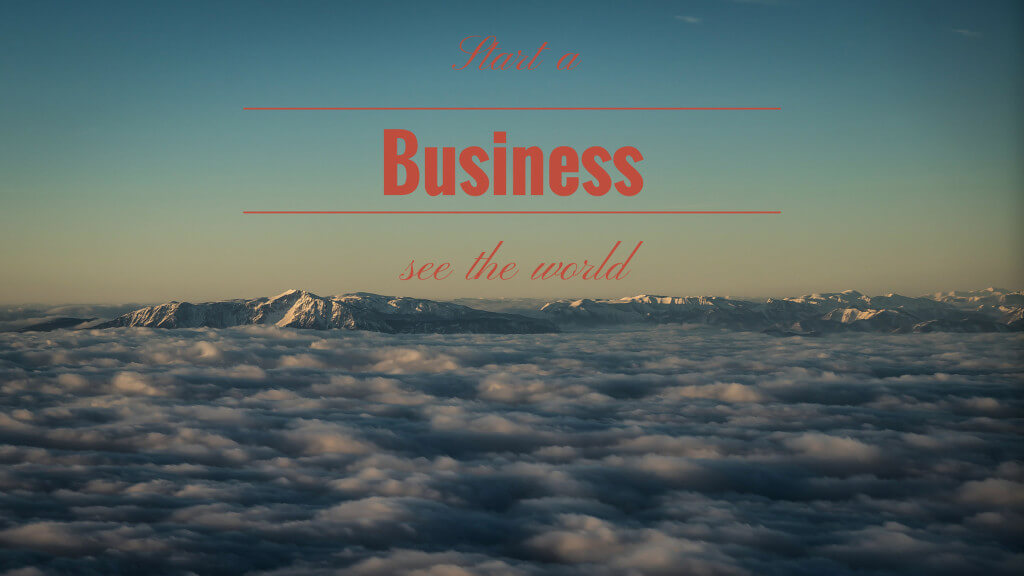 This post is part of our series on One Way Neverending – a journey that starts with selling all of our worldly possessions, becoming voluntarily homeless, and traveling the world. 
Posts in this series: Couple Pursues Dreams of World Travel, One Simple Realization, Spending a month on Maui
We are not the first couple to make the leap to full time travel, and certainly will not be the last. Our timeline just falls somewhere in the middle.
The same goes for travel blogs. There are many blogs that have millions of readers each month, and others with a handful of readers. We are somewhere in the middle here as well.
We are also in the middle of planning and documenting our journey to full time travel, so we may be catching you at the perfect time. You may be considering this level of travel yourself. Or you are interested in seeing how the journey progresses. We are the newest cohort on the block.
Most of our posts will be forward looking, but today I would like to talk about some of the influences that got us to this point. Here we pay tribute to those who showed us that it is not just acceptable to travel full time, it is pretty much a no-brainer.
Taking the worries out of full time travel
Travel safety has never really worried me. Airplanes are the safest form of travel in the world, hands down.
My only real travel worries have been logistics and timing of trip segments. For example, what do I do when a flight is canceled or there are extensive delays? What if this causes us to miss other destinations?
Truth be told, logistics don't worry me much anymore, either. After around 1 million miles flown, I realize that you can not really control those things.
But there is a worry that I have about traveling, and that is from a financial perspective. Travel often comes at the expense of income earning. Even salaried employees using paid vacation time will find they are spending more money than they are earning during their time away. This is fine for two weeks, but what about 2 years?
Having a net-negative income while traveling full time? You better be independently wealthy or have a trust fund. While that sounds great, it would surely come with other strings attached.
A better option is to develop a lifestyle business or passive income stream that can earn money on auto-pilot while you travel the world. This is the first set of influencers I would like to recognize.
Being in business while traveling influencers: My friend Nate, Tropical MBA and the Dynamite Circle
I met Nate 2 years ago in Minneapolis. It was an entrepreneurship rally, and I was a mentor to young entrepreneurs looking to get their businesses off the ground. My responsibility was to give marketing advice, which is my area of expertise.
Every 10 minutes, 8 entrepreneurs would sit down at my table (like speed dating) and I would spew out advice for how I would go about their business problems. It's hard to remember the details of the 50+ businesses that I saw that day, but one stood out.
Nate sat down and we talked about his business idea. He wanted to start a marketing agency himself. I gave him some quick advice about running an agency, as much as the few precious minutes allowed. Then I gave him my business card and told him to reach out for a deeper conversation.
We connected a month or so later and talked business. Nate said that he would soon be heading to Vietnam and working on growing his marketing services business.
Soon he was teaching me about a new world. What started with the 4 Hour Workweek by Timothy Ferriss eventually morphed into a Digital Nomad movement happening all over the world. People were creating successful businesses from their laptops in locations ranging from Southeast Asia to South America to Eastern Europe.
But the focus of these businesses wasn't just to break even, it was to build a positive income stream that would support their lifestyle and grow their personal wealth.
Now that is a movement I can get behind!
I started listening to the Tropical MBA podcast and joined a group of digital nomads called the Dynamite Circle. Through both, I have generated many business ideas, learned from case studies of successful entrepreneurs and even formed new business relationships.
More importantly, I grew more confident each week that being a full time digital nomad/traveler/whatever you want to call it – is a viable option for the Jeffsetters. Of course, it took a full year to finally make the decision to travel full time, but it all started with meeting Nate.
Traveling full time on a budget influencers: Drew and Carrie
I have only met Drew and Carrie once in person, but the connection was immediate. As a husband and wife traveling the world inexpensively, I respect Drew and Carrie for many reasons.
I respect the hustle. I respect the commitment to frugal living. I respect the way they weave their lives into their blogs and make you feel invested in their travels. I respect their transparency.
That last point, transparency, is why they deserve particular mention in this post. Drew and Carrie aim to spend only $20,000 per year for all of their living expenses. While this may sound significant, it is not. Not when you have to book 365 days a year in hotels. Not when you travel to 4-5 continents each year.
They do this by spending, on average, $20 per night to stay in 4-5 star hotels. Think about that for a minute.
It is difficult to find a decent hotel for under $100 per night anywhere in the United States. $20 per night is campground prices by comparison. That is like paying only $600/month in rent, only they are renting a luxury hotel anywhere in the world. That is a tremendous feat.
And it sets the bar for what is possible with travel. It motivates me to save as much money as I can on hotel stays. It gives me a frame of reference for what we could be paying, and helps me put things into perspective.
Even though our initial budget is much higher (less than $100/night), it provides a guideline for what we can expect if we play the game to its fullest. The result? I have been able to keep our lodging costs to $102.12/night for 65 nights at amazing hotels and AirBNB stays in some of the most expensive places in the world. The retail cost of these places would average over $200/night otherwise.  We are also setting ourselves up for much cheaper stays in the future by earning points and eventually positioning ourselves in cheaper destinations.
Without reading Drew and Carrie? We would still be averaging $100 or less per night, but we would probably be staying in average hotels. Now? We will be traveling without making a single sacrifice for comfort, cleanliness or privacy.
Strength in numbers
I could go on all day naming influencers that helped convince me full time travel is possible, but I chose to focus on these two exceptional sources instead.
But I would like to mention some others who have helped me stay motivated and inspired. The BoardingArea family as a whole is a wealth of knowledge and inspiration for those looking to travel the world. You can learn about anything from earning points and miles to redeeming them to run 6 marathons on 6 continents in 5 days.
One BoardingArea blogger that provides great information and lives in hotels full time is Ben at One Mile at a Time. His blog is both extremely popular and deserving of praise for the level of effort he puts into educating readers about what you can do with points and miles. Another blogger who is traveling full time is Travis at Extra Pack of Peanuts. We had a great conversation last year about full time travel, and it really helped me gain perspective as well.
Other sources to read?
Occasionally people will send me articles that I find interesting. These are great for explaining our plans to family and friends. For example:
When we announced that we would be traveling full time, several friends and readers sent me links of other bloggers doing the same thing. I have bookmarked many of them, but also wonder how I will be able to keep up with everything! One of my rules is to not let reading about travel get in the way of actually traveling, so I am not sure how many more sources I will be adding.
Are there any great resources or high quality blogs you would recommend? Let me know in the comments!