Maui's Sugar Cane Train still has not reopened.  However, the Sugar Cane Train Holiday Express returns once again for the 2018 holiday season.  And tickets are already available for sale!
The Details
The Sugar Cane Train Holiday Express runs from November 23, 2018, thru December 31, 2018.  Two rides are available per day at 6:30 pm and 8:00 pm, each departing from Pu'ukoli'i Station and turning around at Ka'anapali Station.  Passengers may park at Pu'ukoli'i Station and are asked to check-in 45 minutes before their departure time.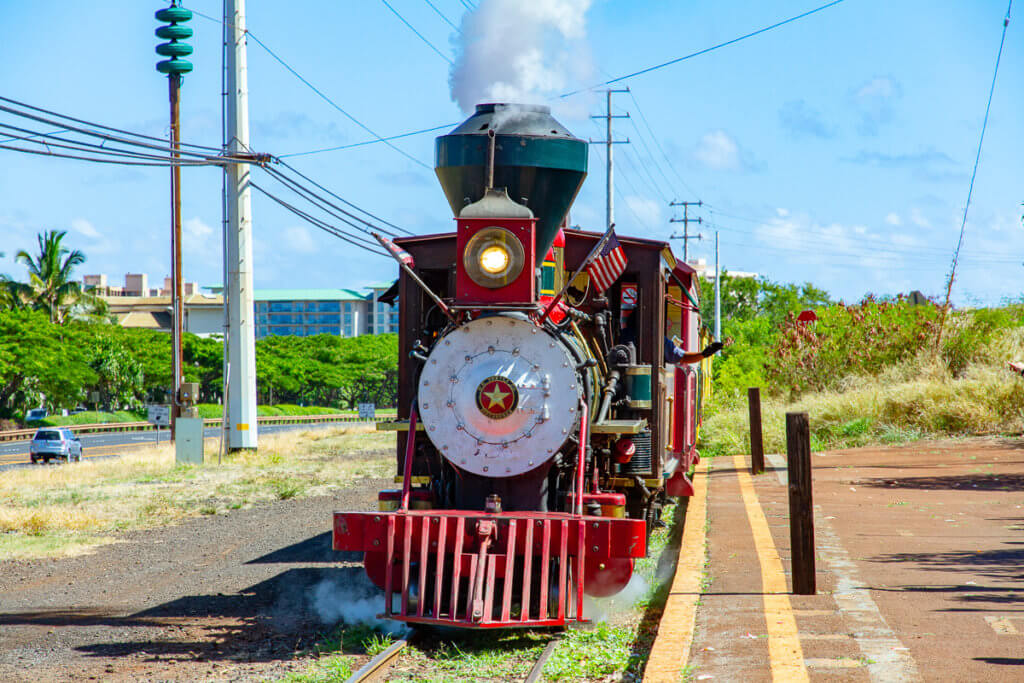 Tickets for the Holiday Express are already available and are $35 for standard fares and $50 for premium fares.  Premium tickets include an extra gift for children, as well as a print photo with Santa.  Both fares come with milk and cookies, in addition to caroling, decorations, and a visit from Santa.  Children two and under are free, while Kama'aina guests receive 10% off.  Kama'aina fares require a valid Hawaii ID at the time of check-in.
There's no word yet on what equipment will operate these rides, but I think it's safe to say that Anaka will pull these trains.  After all, Anaka was able to power the last few trains last year and owners are saying they hope to reopen in 2019.  Whether or not that'll happen, we'll see.  The line's current owners initially said they would reopen in 2015 and provides almost no updates.
Sugar Cane Train Holiday Express Returns, Final Thoughts
I dearly miss the Sugar Cane Train, as my family used to take me to visit yearly as a child.  But, the Holiday Express and all the kids isn't something I'd want to experience, especially since I don't have kids right now.  So, I eagerly await the day the Sugar Cane Train officially reopens for good.  Hopefully, that will happen in 2019.  After all, 2019 marks five years since the train closed.  But, I've got my fingers crossed!  And, in the meantime, if you will be on Maui during the holidays, maybe check out the train!