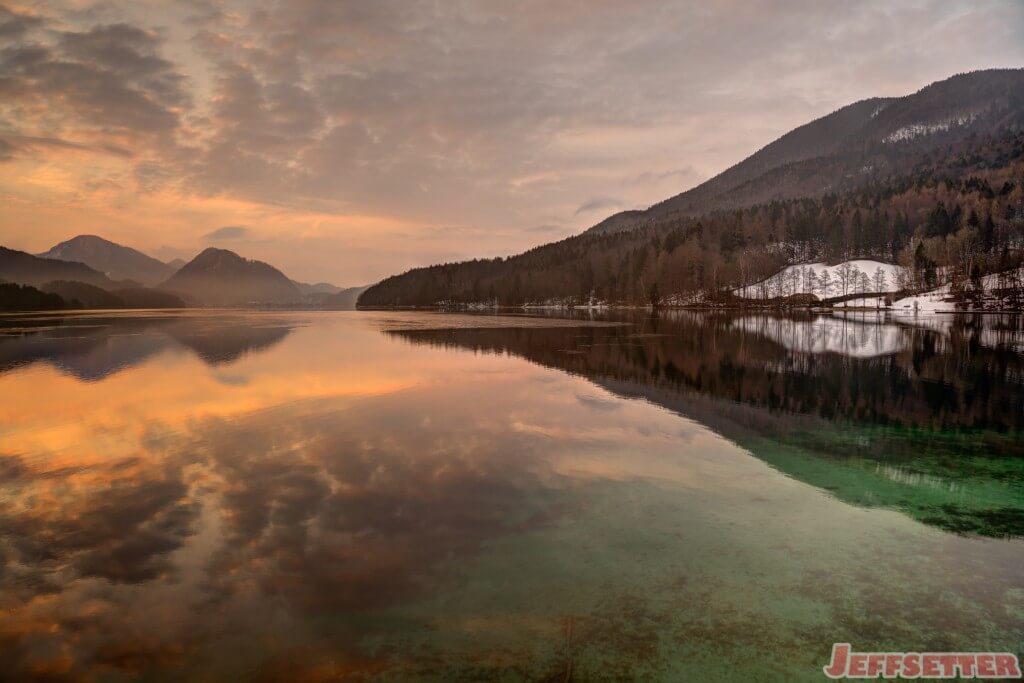 What do you do when Jetlag makes it easy to wake up early AND you are staying at a hotel with a tremendous view of mountains reflecting on Lake Fuschl? You brave the freezing weather and take photos of course.
All I could remember while trudging around to take these photos was "these better be good" to make up for the effort. I'll let you be the judge, but I think I'm in love.
The best part is that the lake was so clear and calm that each photo brought out a certain aspect of the sunrise that makes it look completely unique. There was the cold "blue hour" photos, the orange hue that came with the sun-up moments and just the freezing cold of winter in the mountains.
More photos to come from this awesome location. Plus a hotel review of a true hidden gem outside of Salzburg. So much awesome in Austria, so little time!