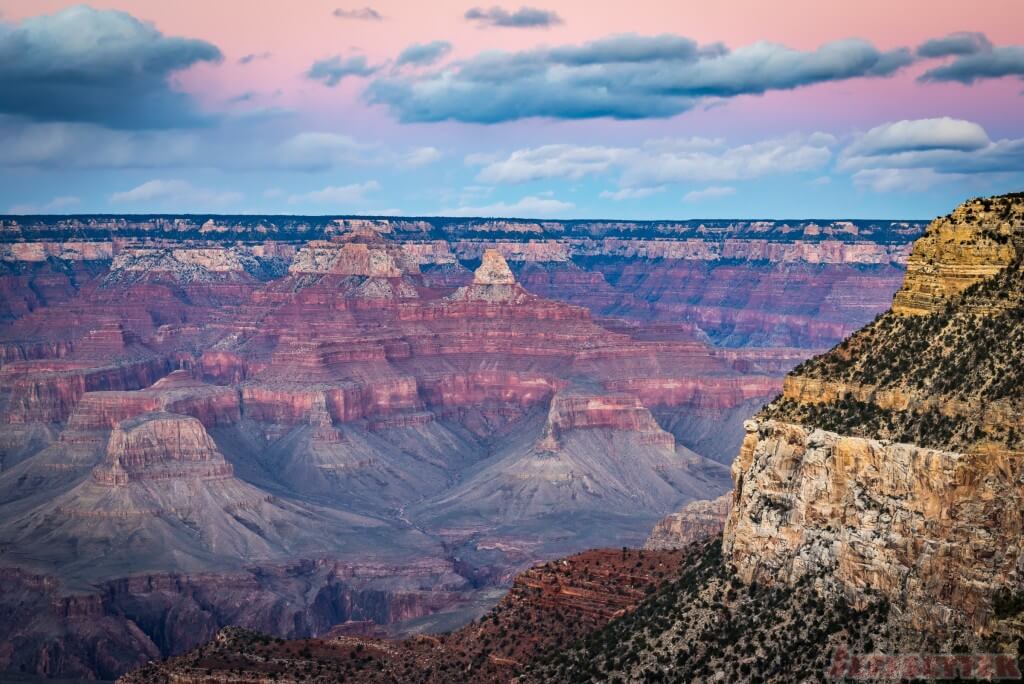 It's hard to imagine, but I have been to Arizona approximately 15-20 times in my life to visit family in Phoenix and Tucson, but have never visited the Grand Canyon. It always seemed so far away, I guess.
That all changed yesterday when Mrs. Jeffsetter and I ventured about 90 minutes north of Flagstaff to visit the Grand Canyon.
It is everything you would expect. Vast, breathtaking, grand. With temperatures hovering around freezing, we walked for two hours around the south rim of the canyon. After a brief warming in the car, we made a final visit back to the canyon to get some pictures of the area at sunset. These were perhaps the best photos of all!
Many more photos to process of the Grand Canyon, but I wanted to share with you this one while it is hot off the presses.