As you've probably heard, Chase is currently offering amazing sign-up bonuses for its Sapphire cards. What's more, the 2021 Sapphire bonuses are great for Hawaii travel. Like, really great. Let's discuss.
2021 Sapphire Preferred Signup Bonus
Of Chase's two Sapphire cards, the less expensive one – the Sapphire Preferred – has the best signup bonus. Currently, that bonus grants you a staggering 80,000 points after spending $4,000 in the first three months. What's more, that's on top of the points you'll earn for the purchases you need to make to get there. As a reminder, this card earns 2x points on dining and travel, 5x on Lyft purchases through March 2022, and 1x on everything else. So, at minimum, you'll earn 84,000 points earning this bonus.
The annual fee for the Sapphire Preferred remains at $95. However, thanks to a couple of special perks, the next annual fee for this card could be lower for you. For example, the card comes with a complimentary 1-year subscription for DashPass so long as you activate it by December 31, 2021. The value for this is about $10 a month or $120 a year. Further, the card currently comes with credits of up to $60 for Peleton Digital or All-Access Membership through the end of this year.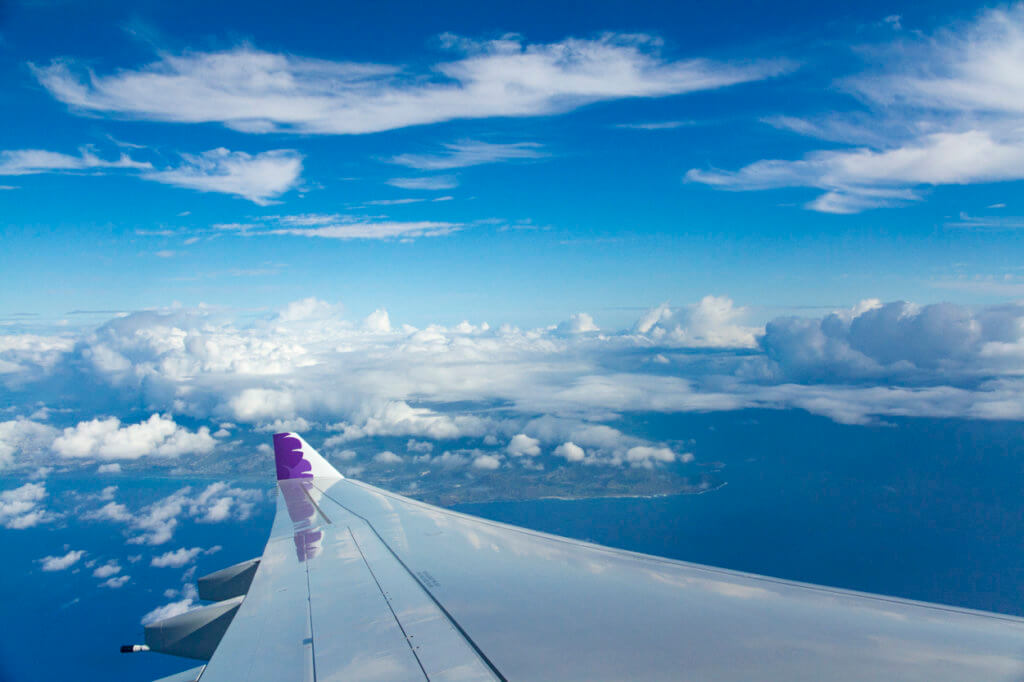 2021 Sapphire Reserve Signup Bonus
The Chase Sapphire Reserve's current signup bonus is quite a bit lower than that of the Sapphire Preferred. How much less? 20,000 points. Yup. With this card, you'll earn 60,000 points for spending $4,000 during the first three months of having the card. However, the card does earn 3x points on dining and travel, 10x on Lyft purchases through March 2022, and the standard 1x on everything else.
True, this card does carry a hefty $550 annual fee. But, you get $300 of that back in travel credits. Chase loosely defines "travel," too, so you can use the credit for flights, hotels, or even just parking. What's more, you can get the same 1-year subscription to DashPass Sapphire Preferred cardholders get, PLUS a 1-year subscription to Lyft Pink ($200) value. The card also comes with the Peleton benefit but ups the amount to $120.
How are These Bonuses Great for Hawaii Travel?
If you've read my Hawaii Credit Card Award Travel Guide 2021 post, you might have an idea of what 84,000 points can get you. If not, here are some highlights:
about four roundtrip flights on Southwest between Hawaii and the West Coast
one roundtrip flight in first class on United via Aeroplan between Hawaii and the West Coast
up to four roundtrip flights on American via British Airways between Hawaii and Las Vegas
one roundtrip flight in business class on ANA via Virgin Atlantic between Hawaii and Japan
up to two roundtrip flights on American (Japan Airlines) via British Airways between Hawaii and Japan
one roundtrip flight on Hawaiian via JetBlue between Hawaii and Australia
one roundtrip flight on Air New Zealand or Hawaiian via Virgin Atlantic between Hawaii and New Zealand
up to 19 roundtrip inter-island flights on Southwest
Pretty crazy, huh? Sure, I'd cost a lot less to simply buy a ticket. But, if you're buying stuff, you would've already bought anyway, then why not? Don't forget; you can also transfer points to hotel programs for free stays or even fly or stay virtually anywhere when redeeming points via Chase Travel.
The 2021 Sapphire Bonuses are Great for Hawaii Travel, Final Thoughts
If you don't already have a Chase Sapphire card, now is the best time to get one. The current signup bonuses will give you a nice boost to get you started and already opens up tons of Hawaii award travel options! The Sapphire Preferred is an especially compelling case right now – even if you want the Sapphire Reserve instead. After all, you can apply for the Sapphire Preferred now, get the bonus, and call Chase on your one-year card anniversary to request a product change up into the Sapphire Reserve. Win-win, right?
To apply for one of these cards, head to Chase's specific Sapphire page. This, by the way, is not a referral link. Jeffsetter is not a Chase affiliate.