I'm a huge proponent of supporting local businesses – doubly so when the business sets out to do better. And that's exactly what the fine folks at the amazing Hawaiian Vinegar Company are doing by taking ingredients that would have been wasted and turning them into incredible products.
As their name suggests, the Hawaiian Vinegar Company makes vinegar. But this isn't just any old vinegar; it's vinegar with a purpose. Here, they take leftover wort from island breweries or waste honey from Manoa Honey, ferments them, and turns them into vinegar! Awesome, right? Well, it gets even better because they also take non-marketable fruits from island farms and turns those into shrubs – vinegar-based drinks. So when I learned about them, I knew I had to pay them a visit, which is what I finally did this past weekend.
Hawaiian Vinegar Company Location
Located up in old-town Wahiawa, the Hawaiian Vinegar Company is a ways away from the typical tourist spots. Located on Kilani Avenue, they're right next door to Barrio and just steps away from Kilani Bakery. That makes for a really convenient spot if you're going on a food-based adventure through Central Oahu, though it also means parking can be a bit difficult to find. We lucked out and got a stall right out front.
The Shop
The Hawaiian Vinegar Company is a tiny shop. On one side, they have a wall showcasing their fermentation vats , while the other side features their shrubs and vinegars. In the center, there's a table with locally-made wood products, while in the back is a counter where they're currently hosting tasting experiences – reservations required.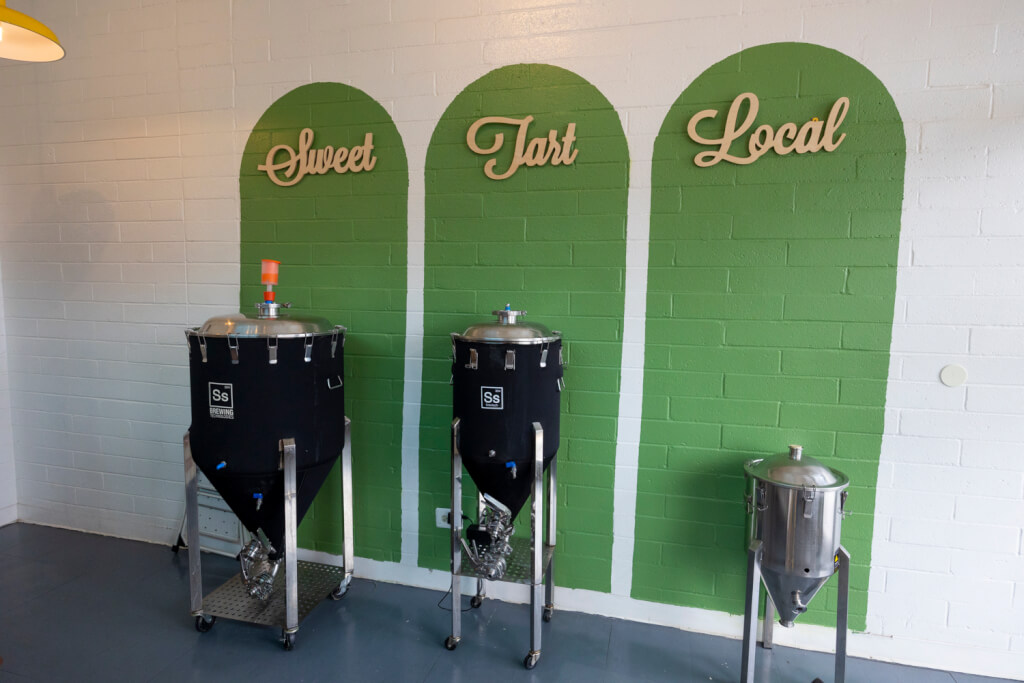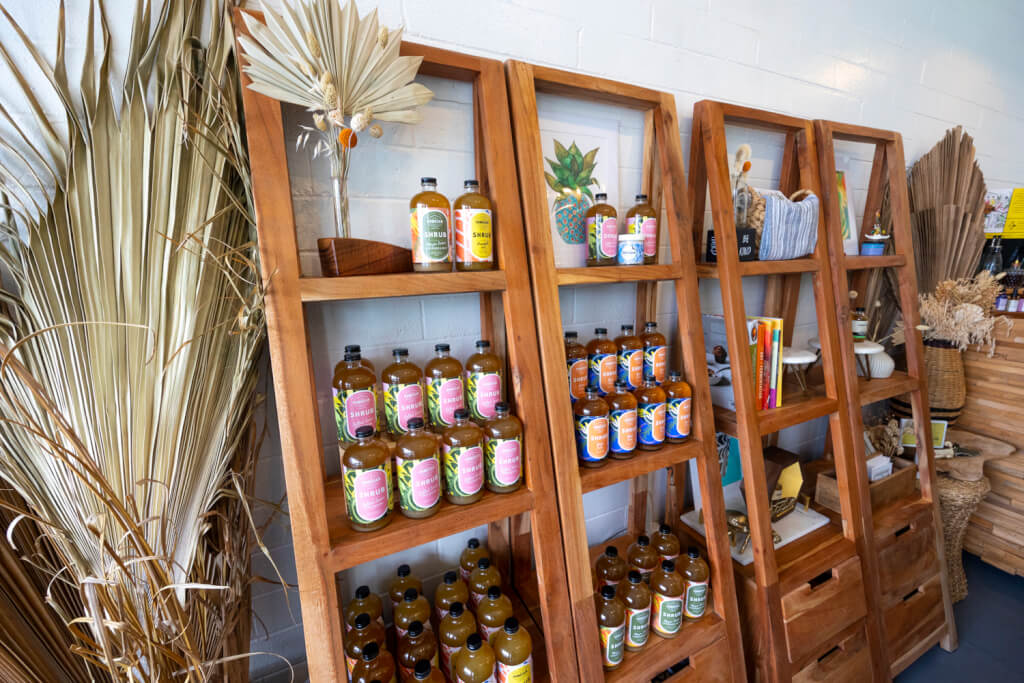 Our visit this past weekend wasn't a planned one, so we didn't do a tasting, but that's something I plan on doing at some point. However, we did check out their shrubs and even got to sample a couple. Availability of bot shrubs and vinegars varies, based on ingredient availability. On our particular visit, they had five different shrubs available, and just two bottles of vinegar.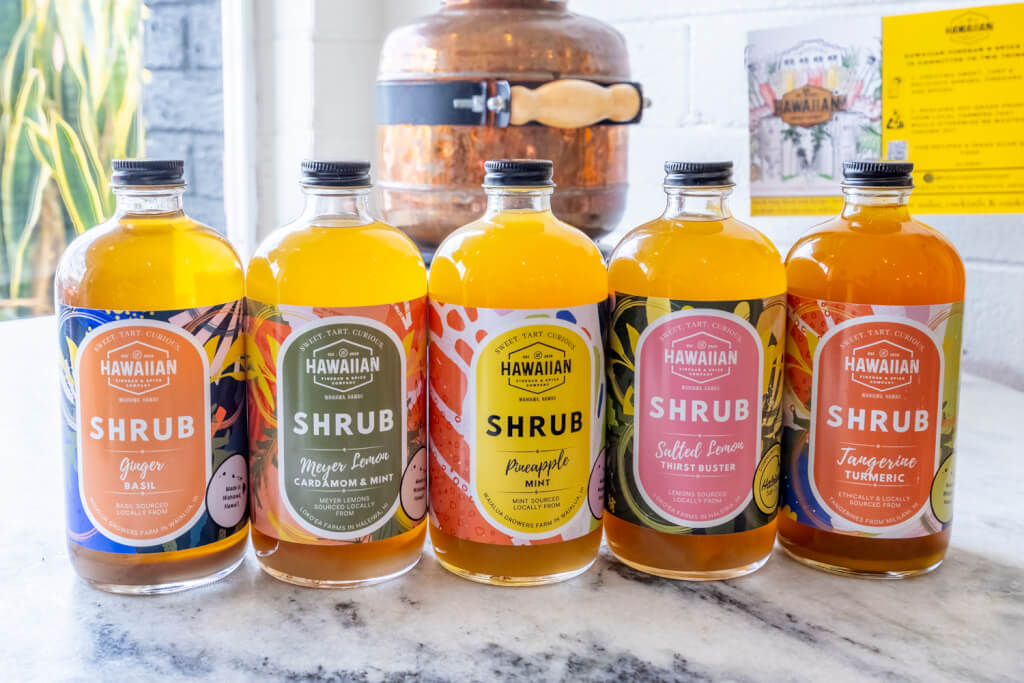 On this particular visit, we got to try the Meyer Lemon, Cardomom, and Mint and Tangerine Tumeric shrubs, both of which were excellent. While they both have an acidic bite, they also have a subtle sweetness and, overall, refreshing flavor. The tangerine version is a bit more sweet and fresh than the Meyer Lemon, but we loved both.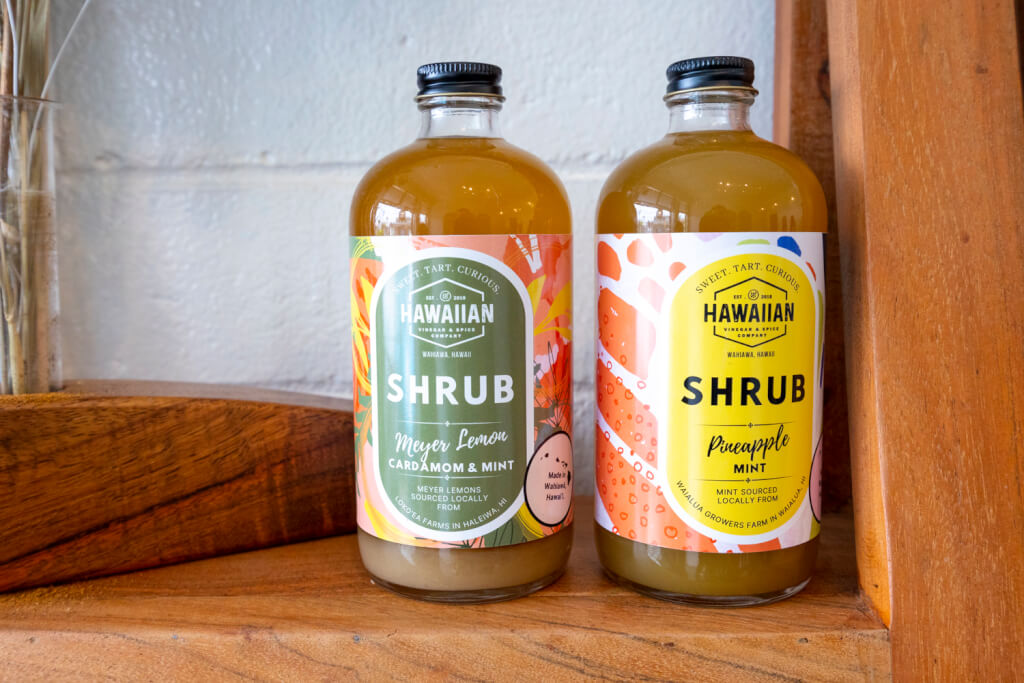 We ended up buying all of the flavors available that day and have since tried the pineapple mint shrub, too. That one has a subtle pineapple flavor with a pleasant sweet-tart quality to it.
For the uninitiated, the basic way to enjoy a shrub is to dilute it with water or sparkling water. Of course, you can add other ingredients to make a mocktail, or even alcohol. Other uses include as a marinade or viniagrette.
Final Thoughts
You know what other Hawaii-based company takes waste agricultural products and turns them into something delcious? Maui Wine. That's right, the Maui winery takes non-marketable Maui Gold Pineapples and turns them into wine. In both cases, the results are DELICIOUS, and I encourage everyone to check out the Hawaiian Vinegar Company, if they can. Not only are their products fantastic, but they help to reduce waste and enhance the value of other local businesses, too. Plus, the people that run the Hawaiian Vinegar Company are friendly and passionate. Win, win, win!
To check out what the Hawaiian Vinegar Company currently has available, check out their website.