Amidst the major reduction in air travel caused by the novel coronavirus, the Mad Dog ends its US commercial service with one final, toned-down celebratory flight with Delta Air Lines.
The McDonnell Douglas MD-80 has long been the backbone of many airlines' domestic fleets. Major operators in the US included Alaska, Allegiant, American, Delta, PSA, and Spirit, among others. Even Hawaiian operated the MD-80 for a time in the mid-80s to early 90s. However, they found the aircraft to be too big and expensive for short inter-island hops. (The MD-81 had a typical capacity of 143 to 155 passengers, while the DC-9-51 had a maximum capacity of 139 passengers in a one-class configuration). So, Hawaiian got rid of the MD-81s in favor of the smaller, older Douglas jets.
As many AvGeeks know, American Airlines, one of the type's most prolific operators, phased out their fleet in September 2019. That left Delta Air Lines as the last remaining US commercial operator of the Mad Dog. And, initially, Delta planned to keep them on through 2020. But, with demand for air travel falling off a cliff earlier this year, Delta accelerated its retirement.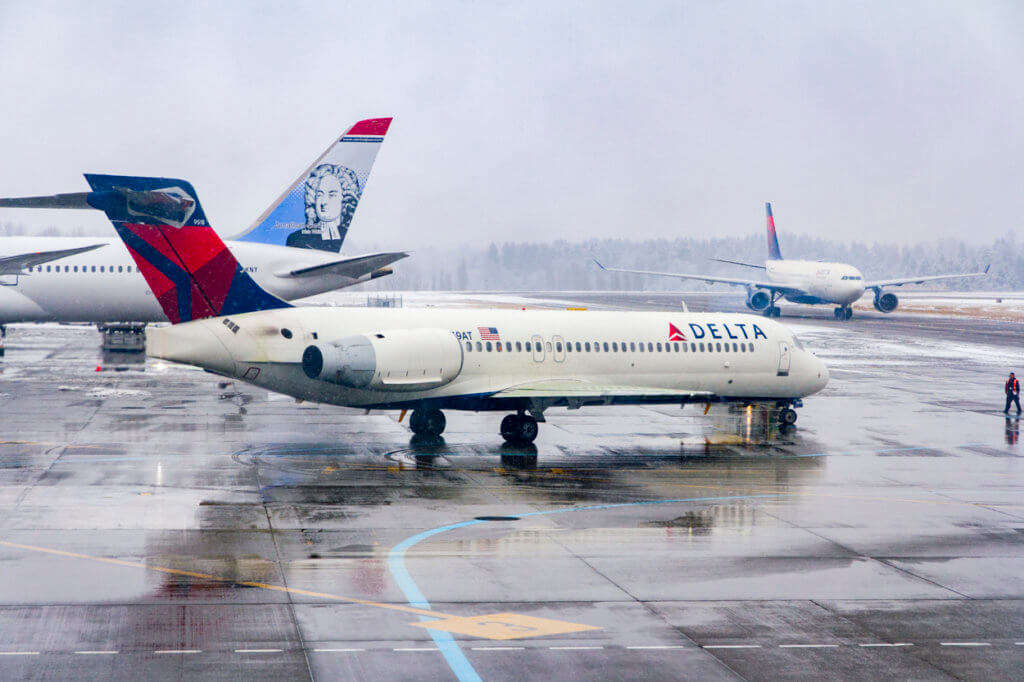 Final Flight
Thanks to COVID-19, the MD-88 (Delta's variant) ended its career in a more muted manner. But, Delta at least had some festivities, according to a CNN reporter that snagged a seat on the final flight.
Delta's last Mad Dog flight, the aptly numbered DL88, was a short hop from IAD to ATL on Tuesday, June 2. And, thanks to COVID-19 policies, the aircraft's capacity was limited to 84 of its typically 149 seats. That said, the gate area was decked out in balloons and banners, while the flight crew gathered everyone for a group photo.
Onboard, the festive atmosphere continued. Each of the flight crew discussed what the aircraft means to them, and they received a water cannon salute upon departure. In-flight, passengers continued taking photos, signed and doodled all over interior panels, and even took souvenirs.
Then, all too soon, the flight came to an end. Upon arrival in Atlanta, the aircraft, N900DE, received another water cannon salute and a warm welcome from Delta employees. And, that's that. Soon after that flight, the aircraft headed to the boneyard along with the rest of Delta's MD-88 fleet.
Not the End of the MD Series in the US
Despite the MD-88 leaving Delta's fleet, the airline does still operate a newer, smaller version of the type – the MD-95, which is better known as the Boeing 717. In fact, they have 88 of these on long-term lease from Southwest, which acquired the type when they merged with AirTran Airways.
Of course, closer to home for me, Hawaiian operates a fleet of 20 Boeing 717s. However, their hard lives flying in the islands mean that they're nearing the end of their lives here too. That said, I expect them to remain in Hawaiian's fleet at least until sometime in the early 2030s.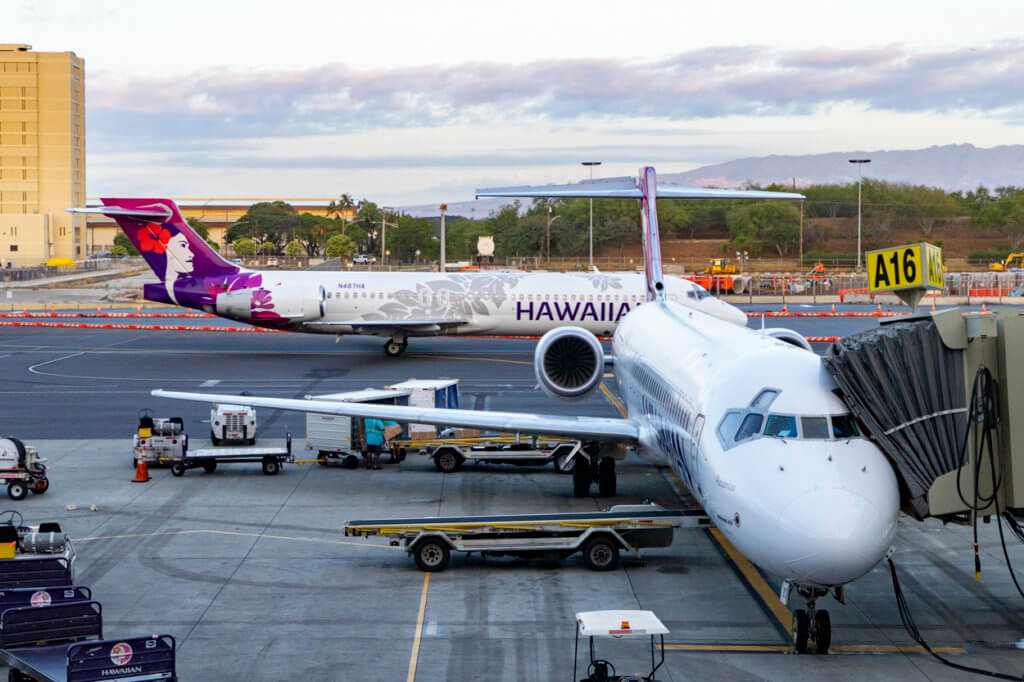 The Mad Dog Ends US Commercial Service, Final Thoughts
I personally have never flown on an MD-80. DC-9s and Boeing 717s? Sure. But even when I flew with American in the lower 48, it was usually on a Boeing 757, Embraer, 0r even an awful CRJ. The closest to that experience I have is flying Aloha's old Boeing 737-200s, with their gloriously noisy Pratt & Whitney JT8s. It's those engines, though, that made the aircraft so wonderful and robust, that was also the reason for its demise.
The JT8 is an incredibly thirsty engine. It's why Aloha had a hard time competing with Hawaiian and their fuel-sipping BR715-powered 717s. And, its why Delta is choosing to purge the MD-88s from their fleet now. Especially since their newer aircraft such as the Airbus A220s and A320s are so much more efficient.