After an eight-year absence, the Sahara brand returns to Las Vegas today. And while the SLS Las Vegas wasn't that great of hotel, I'm going to sorely miss it.
Change in Ownership
Over two years ago, SBE sold it's sole Las Vegas property, the SLS Las Vegas. The buyer, the Meruelo Group, never intended to keep the SLS brand. After all, the SLS brand is the property of hotel, dining, and entertainment group, SBE. And for the past couple of years, we've got hints here and there what would become of the SLS Las Vegas, but now we finally know for sure.
SLS Las Vegas Revives Former Name
Beginning today, the SLS Las Vegas returns to the Sahara brand. Specifically, the property will be called the Sahara Las Vegas from today on. That's right, the name change is effective today, while the Sahara continues on with its $150 million renovation project. In fact, this past Tuesday, the SLS's iconic, Phillipe Starck-designed "Sam" statue was torn down.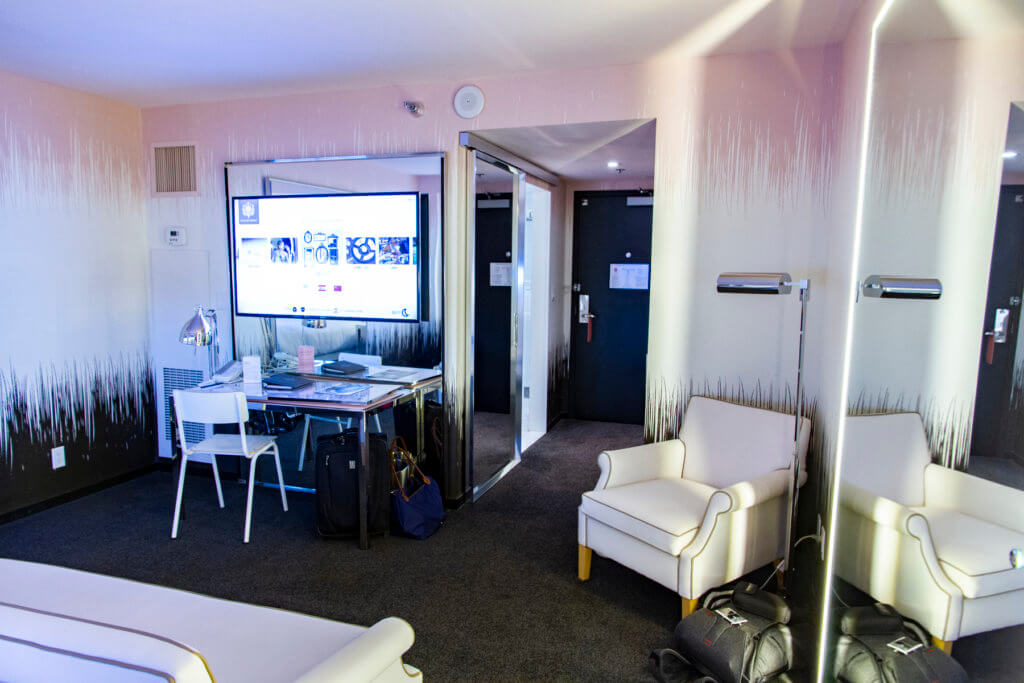 According to a recent KTNV Las Vegas story, everything in the hotel is changing during the renovation. Owner Alex Meruelo is quoted saying "we'll change the floors, the restaurants, bars, nightclubs, the theater the rooms… every detail whether it be small or large will change." And that worries me.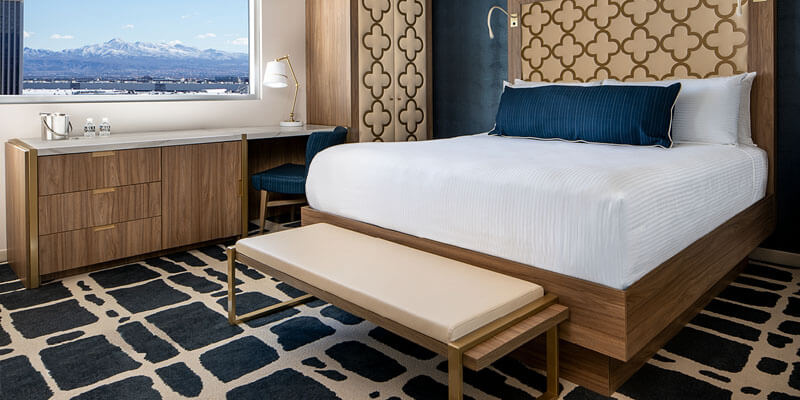 While I wasn't exactly a fan of the SLS Las Vegas, it does have good restaurants. The now shuttered 800 Degrees Pizza, for example, was an excellent, if pricey pizza joint. And, the Bazaar Meat by Jose Andres is perhaps one of the best steakhouses in Las Vegas. Period. To do away with that restaurant too would be a tragedy, in my opinion. But, then again, Bazaar Meat is an SBE concept, so I wouldn't be surprised if it does disappear.
The Sahara Brand Returns to Las Vegas, Final Thoughts
The change from the SLS Las Vegas to the Sahara Las Vegas is a negative one, in my opinion. After all, the SLS may not have been a great hotel, but it was a good option for SPG, and later, Marriott Rewards members. And, even with the changes, the biggest problem with the hotel isn't changing; the room sizes. So, hopefully, prices remain low at the new Sahara Las Vegas