Last updated on January 17th, 2016 at 03:06 pm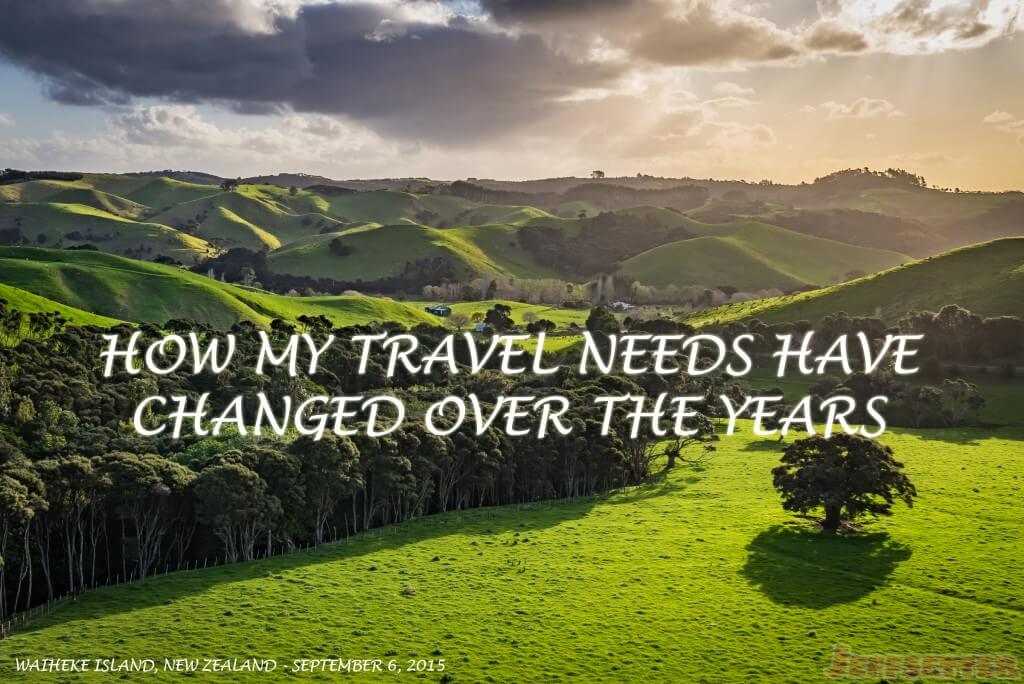 I recorded a podcast on Saturday where I talked freely about my thoughts on staying in Bora Bora and whether it was worth it to visit even with a "free" night.
The conclusion was that if you are willing to pay $1,000+ in transfer fees, food prices and inter-island flights, then it is absolutely a worthwhile experience. If you are trying to travel to Bora Bora on a budget? It is very difficult and I don't recommend it, even with free flights and hotels.
We broke our budget in August, by a wider margin than we did in July. Full time travel, it turns out, is expensive – even when you get many inexpensive flights and hotel rooms. We chalked the overage up to a learning experience, and take comfort that our expenses will go down significantly as we start to visit places that are cheaper than Hawaii and French Polynesia. And still, even after going over budget, we spent less than our monthly rent was in San Francisco!
We started our trip in some expensive places, and most of our travels the rest of the year should reverse that trend.
How my travel needs and experiences have changed over the years
There was a comment on the podcast that said my thoughts on the additional expenses that go along with staying in Bora Bora came off as entitled. That I should enjoy the fact that we went to one of the most beautiful places in the world (at a fraction of the cost, mind you), and we should be grateful that any of this is possible.
I don't disagree with that opinion, but I don't think it is a fair assessment given our current travel needs.
Naturally, I got to thinking about how my travel needs have changed over the years. There are several very distinct phases that I have gone through with travel, and each is defined by a pretty firm set of rules and attitudes along the way.
For the rest of this post I want to talk about how my travel needs have changed since graduating from college.
Phase 1 (3 years): In debt, with travel just adding to the debt
There was a long time when I had no money at all, only debt. To travel meant that I was just adding to the debt, making future travels and paying bills even more difficult.
Like many people facing heavy debt, I was miserable during this phase of my life. Travel was a dream. An escape from the reality that I would have to work my entire life just to make minimum credit card payments.
During this phase, the few times that I was able to travel I knew to question everything on the bill, to limit my exposure and to prevent myself from going even further into debt. Room Service? NO way!
But the funny thing about debt is that when you fall very far behind, it is easy to keep on piling on debt. There is a psychology that comes along with being in the hole $10,000 that makes spending $1,000 on vacation seem like a bargain.
"I can go to California for a weekend and only grow my debt 10%!"
Thankfully this was only a 3 year phase of my life. I tackled my credit card debt problem for good in 2006, after starting a business doing freelance web design a year earlier. Eventually this became my career, which not only ushered in my next phase of travel, but also quite literally changed my life.
But I am the person I am today because I once carried that massive debt load.
This phase was defined by: Struggling to exercise my itch to travel and balance the rest of the expectations placed on me by society (i.e. own a house, find a spouse, etc.)
Going to Bora Bora during this phase? No way. 1) I wasn't smart enough to play the travel game and 2) My credit history wasn't great.
Phase 2 (3 years): Work travel gives a peek into the good life
My freelance career took off and soon Internet marketing became my primary occupation. I started traveling for business, and immediately noticed a difference in my attitude toward spending. Room service? Acceptable, often encouraged. If a $28 hamburger meant 2 extra hours of productivity, the expense was justified.
Much of my travel during this phase was for work, and I had points earning credit cards to make each airport a little more appealing. Someone else was paying, no expenses were questioned. We couldn't exactly order bottles of Crystal for breakfast, but as long as the expense made sense, it was honored.
You can imagine how this phase started to shift my attitude toward travel for the positive. Nice hotels, steak dinners, fine wines. It doesn't take long to get used to this type of travel! In fact, it takes about 1 trip before nice things start to become the expectation.
I very much liked it when someone else was paying.
This phase was defined by: Discovering a new way to travel and enjoying some of the finer things for the first time. Earning points and miles also made personal travel more accessible and realistic.
Going to Bora Bora during this phase? If the promotions and points happened to line up, I could see this happening. But I still needed a significant other to enjoy it with…
Phase 3 (3 years): Traveling Internationally 2-4 weeks a year, gainfully employed
The next phase started around the time that I started dating Mrs. Jeffsetter. We both were doing extremely well in our jobs, so spending a little extra on things wasn't a big deal. Room service entered into the equation. And spa visits. And all of that other overpriced crap they hook people on.
I was still smart about how I spent money, but the purse strings also opened up. We had no real debt, and our savings was growing, so the impact of a massage or raiding the room service menu became more of a rounding error.
Funny thing is that my attitude during this phase was actually very similar to the attitude to when I was in debt. Spending $1,000 on something didn't faze us, as long as we saw our net worths rise along the way. We made more money than our vacation allowed us to spend, so we decided to enjoy whatever made sense. Sushi platter and a bottle of Veuve Clicquot? No problem.
With work travel bringing in the points and miles, we were able to minimize our travel expenses. This allowed us to spend freely when we reached our destinations even more.
This was probably the easiest phase of travel I have ever had. But the jobs were also very taxing, and we knew it wouldn't last forever.
This phase was defined by: Living the good life and maximizing every experience we had.
Going to Bora Bora during this phase? Absolutely! And we would even pay $200/night for a room upgrade to an overwater bungalow (if not booked into one), attend the Polynesian buffets and not even look at the check until checkout time.
Phase 4 (current phase): Traveling full time, without a bi-weekly paycheck
We both quit our jobs and decided to travel full time. I still earn an income, but our budget for a month of travel is similar to what we might have spent on a 1-2 week vacation in the past. This creates a unique set of problems and opportunities that I am still working to fully understand.
First of all, the desire for nice things has not gone away. As I mentioned in Phase 2, it takes 1 nice trip before you start to expect that nice things every time you travel. But the ability to scale nice things 365 days a year is nearly impossible. Compromises need to be made.
There are easy sacrifices to make, like staying in an AirBNB instead of a hotel. Or choosing grocery shopping over restaurants. This can cut certain expenses down by 50-80% on a daily basis.
Then there are the splurges that you do because the value of your reward on paper feels like a no brainer. This is when trips like Bora Bora materialize and you decide to burn 9 free nights with the IHG chain.
Bora Bora was difficult for us to stay on budget, because everything caters to the indulgent couples (like we were before quitting our jobs), and there is very little room for alternate/less expensive arrangements. We tried to stay on budget, but ultimately decided to have a good experience vs. living cheaply. We still didn't participate in the high end activities, but were able to enjoy 2-3 meals a day and happy hour on the beaches.
Within this phase I am starting to realize that in order to make our budget, we will need to confine our splurges to shorter time periods (like long weekends). The rest of the time needs to be in places that are historically inexpensive or have good exchange rates. Hotels will give way to AirBNB's, unless we find screaming deals along the way.
Exchange rates are a very interesting aspect of travel that I am thinking more about every day. The US Dollar is SO STRONG right now compared to other currencies. Everything in New Zealand is basically 40% off. Australia will be the same. Euros have gone from 50% overpriced to nearly a 1:1 ratio.
Currency is a trick that I can start to employ to keep us on budget and traveling full time. Points and miles also have a big place here. It is hard to manufacture spend on the road, but when you must book your accommodations in advance using a credit card, you can meet minimum spends quite easily.
This phase is the most interesting, probably because we are in it right now. Also, because most of the sources I read are focused on points/miles and catering to those in phases 2 & 3 above. This phase gives me the opportunity to blaze a new path that while well explored (backpacker blogs/digital nomads), is new to me.
This phase is defined by: Trying to scale the tricks we used for 2-4 weeks of vacation over 52 weeks.
Going to Bora Bora on this phase? Well, we just did! But should we? I am not sure. We broke our budget, but we are still alive. These memories will last forever. I would do it again tomorrow if I could find the award space. But I also think that it is important to know what you are getting into. A free night in Bora should come with an asterisk. That asterisk should include $100+/day for food and drink, $900 for flights to BOB and $250 for boat transfers from BOB to resort (round trip 2 people). You can use points for the BOB flights like we did, but the other areas are tougher to get for free.
The Sentence
It was fun writing this post, because I put into writing what I have been thinking for several months. I didn't realize that each of my travel phases were 3 years, but I anticipate full time travel will fit that mold. Then it will probably be travel with infants :). Then travel with preschoolers, etc.
There is no right or wrong way to travel, and I think that the sense of entitlement we perceive with other travelers is based on our own situation. Meaning, Phase 3 travelers will find me complaining about expenses to be annoying, since they likely can afford to spend freely. Phase 1 and phase 4 travelers can understand exactly where I am coming from and can't believe that anyone would spend otherwise.
That is the beauty about this game. There is always a new phase to explore, life changes to enjoy and challenges moving forward. Once you master one situation, your situation will likely change. What makes sense for you today will seem downright foolish 3 years from now.
I am looking forward to the continued challenge. Are you?