Throughout the pandemic, I've been discovering and trying out as many local producers as I can. And, one of my more recent finds, Uncle Mikey's Dried Fruit, is insanely addictive.
Discovery
I was actually introduced to Uncle Mikey's Dried Fruit by one of my favorite tree-to-bar chocolate producers while doing research for a future post over at Roaming Hawaii. That chocolate producer is Lydgate Farms on Kauai. And, in one of my orders, they threw in a small bag of Uncle Mikey's Hawaiian Medley with Lydgate Cacao Nibs. Yeah, I demolished that bag in less than a day… and I was trying to not eat it all at one go.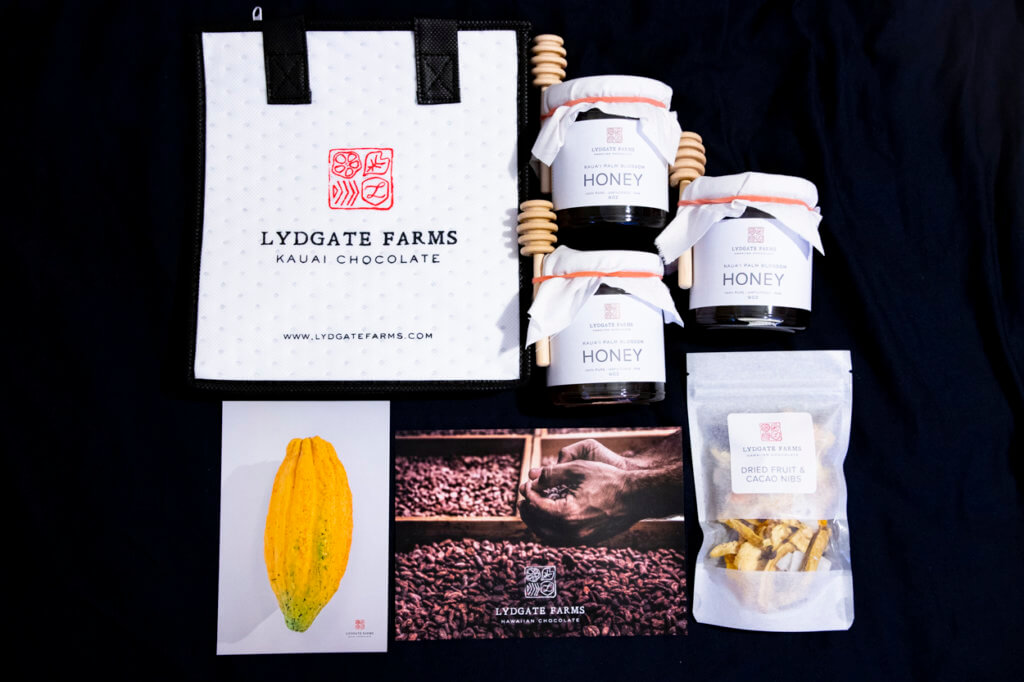 Uncle Mikey's Dried Fruit
As the name suggests, Uncle Mikey's sells dried fruit. However, Uncle Mikey's typically sells three different dried fruit products, the Hawaiian Medley, Dried Pineapple, and Dried Apple Banana. Because all of their fruits are locally grown and are cut and dried by Uncle Mikey's, what they have available varies by season.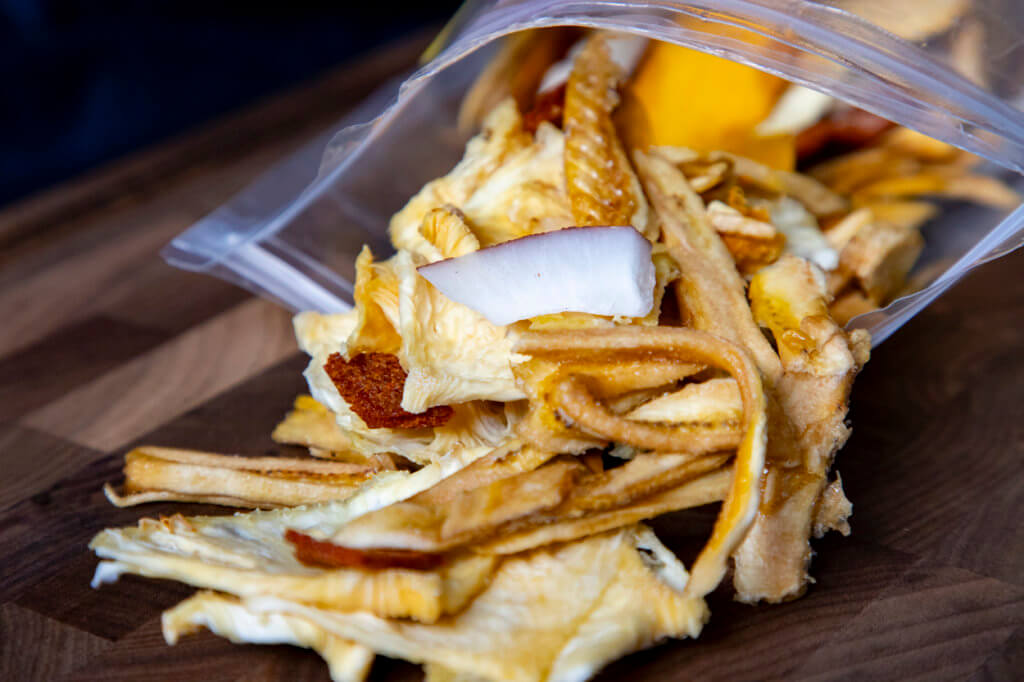 What this means is that, sometimes the dried pineapple is standard yellow/golden pineapple, while at other times, its Moloa'a White Pineapple. The Hawaiian Medley can also have greater variation with items like guava leather, dried coconut, different varieties of dried banana, dried papaya, dried mango, and dried star fruit in the mix.
While everything is good, I personally like the Moloa'a White Pineapple the best. It's got this lovely sweet-tart flavor profile that has a pronounced pineapple flavor that has an almost creamy quality to it. The guava leather is also amazing, as it has a complex, fruity, floral, almost savory profile to it. If you're familiar with eating whole, fresh guava, it tastes a bit like that, just more intense and deep.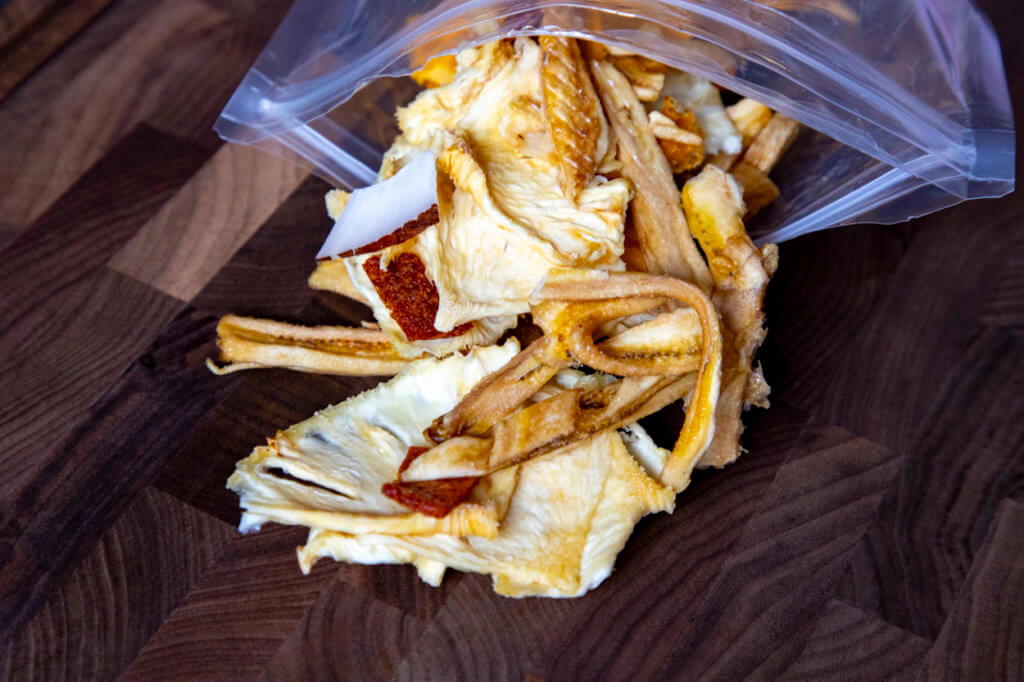 Uncle Mikey's Coconut Candy
On my first Uncle Mikey's order, they tossed in a bag of their coconut candy. I didn't order it initially because I thought it would be too sweet. But, they ended up giving me a free bag anyway. And, man, I couldn't have been more wrong.
Uncle Mikey's Coconut Candy is mildly sweet, tasting primarily of coconut and brown sugar. In fact, I liken it to the traditional Hawaiian snack, Kulolo, minus the taro. It's so good that my wife and I nearly at the whole bag right after we got it.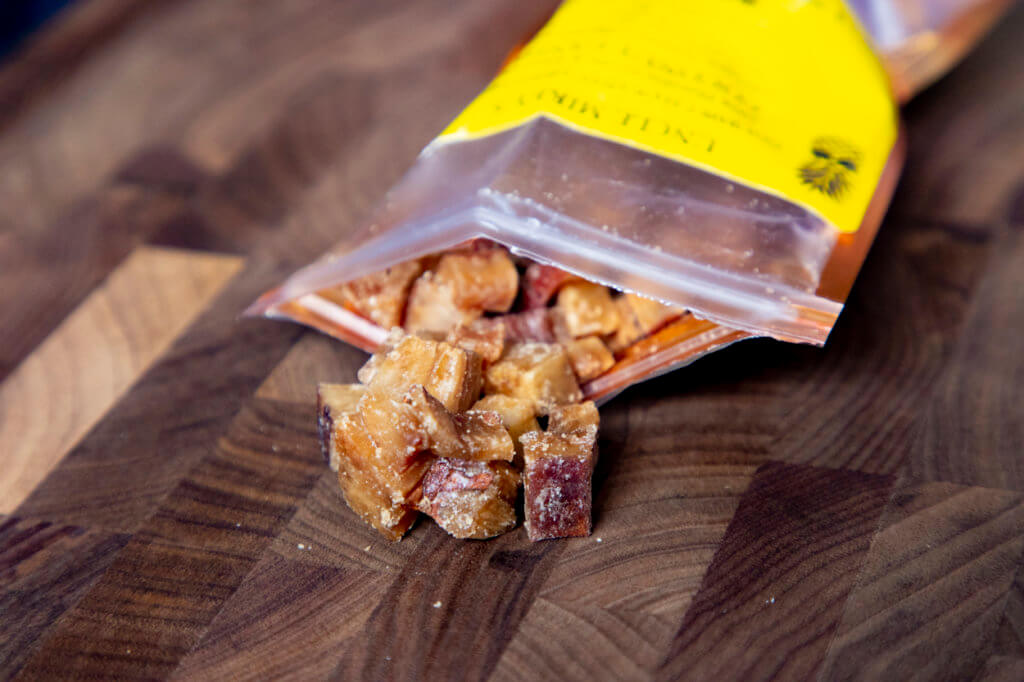 Uncle Mikey's Dried Fruit, Final Thoughts
I'm going to be honest. Uncle Mikey's isn't cheap. It's $35 for a one-pound bag of any of his fruits and $20 for a half-pound bag. The coconut candy is $8 for a 4-ounce bag. But, again, everything is made grown and processed locally, and contains no sweetness, preservatives, or fillers.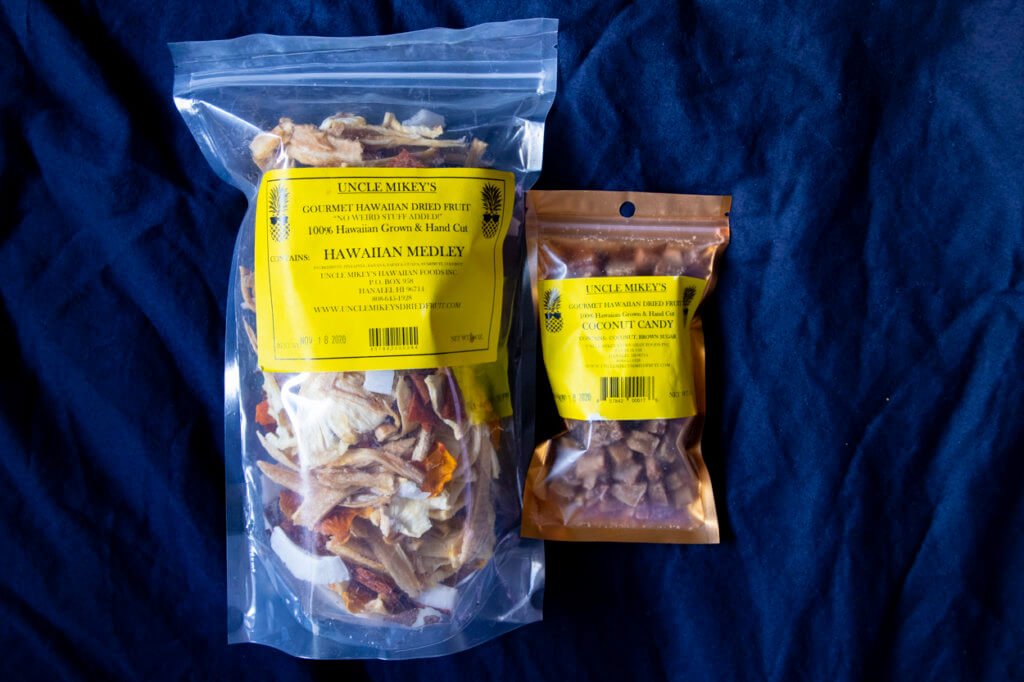 As a testament to how good Uncle Mikey's is, I usually don't like dried fruit. So, it surprised the hell out of me how much I like this stuff. I've never had dried fruit quite like this before. Totally worth the money, in my opinion.
Oh, and if you want to try the white pineapple, order NOW while they still have.