Airlines are reeling from the effects of the COVID-19 on travel and the Boeing 737 MAX groundings. So, to help offset these effects, United is increasing its bags fee. Plus, United adds meals to Hawaii flights – for free!
United Ups Checked Bag Fees
Up until last Friday, the three largest airlines in the U.S. charged $30 for your first checked bag. But, recently, JetBlue increased their first bag fee to $35. Well, now it looks like United is going to be the first mover among the Big 3 to match JetBlue's fee. The fee for a second checked bag also went up to $45.
United gave no reason for the change, which went into effect last Friday (2/21) for all tickets purchased on or after that date. However, Bloomberg News – via the Honolulu Star-Advertiser, theorizes that the change comes admits weakening performance at the Airline. At the moment, United has suspended 12 daily flights between the U.S. and China thanks to COVID-19. Further, they have 14 Boeing 737 MAX aircraft that are sitting around doing nothing.
How to Avoid Checked Bag Fees on United
As a reminder, United has three co-branded credit cards issued by Chase. Two of those cards offer a checked bag fee waiver. The United Explorer card, with its $95 annual fee, allows for the primary cardholder and one companion to check one bag for free. The $450 per year United Club card, on the other hand, allows the primary cardholder and a companion to check two bags each. Of course, the card also comes with a United Club membership, among other benefits.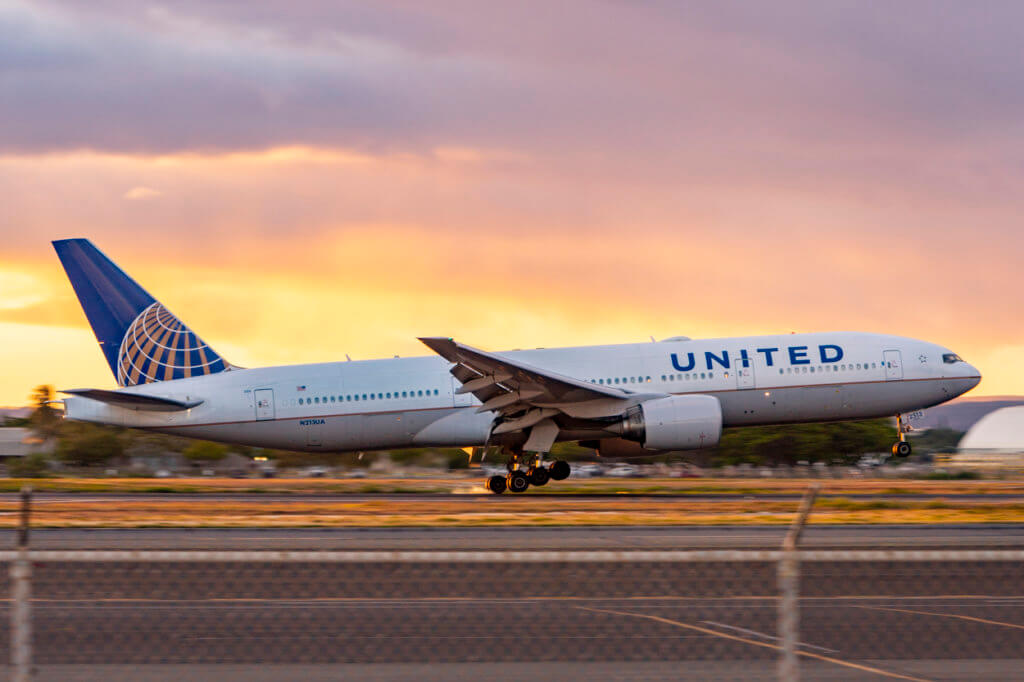 United Adds Meals to Hawaii Flights
It isn't all bad news at United, though. In a move that copies American and Delta, United is expanding its complimentary economy class meal service on its Hawaii flights. According to Brian Sumers, United was trialing the offering on their Chicago-Honolulu flight this month. But, thanks to the popularity of the amenity during the trial, they're expanding it. So, beginning March 1, 2020, the flights between Honolulu and the following cities will include a free meal in economy:
Newark
Washington Dulles
Houston
Denver
Guam
Meals consist of a chilled sandwich, as is the case with American and Delta. However, both Delta and American offer complimentary beer and wine in addition to the meal.
Of course, Hawaiian always offered a complimentary meal in economy. Those meals used to be better in the past, but now they consist of sandwiches. And, in my opinion, they're not good. I enjoyed my sandwiches on Delta and Alaska much more, even if I had to pay for them.
United Adds Meals to Hawaii Flights, Final Thoughts
I'm no United fan. I've never flown with them, nor do I plan on starting. But, there's no denying that offering a meal from the Midwest and East Coast to Hawaii is a good thing. These flights are longer than transcon flights and are longer than flights between New York and London too. So, removing complimentary meals from these flights by all of the Big 3 was an idiotic idea to begin with. It is nice to see things moving back in the right direction, though.
As for the checked bag fee – yeah, that's not a good thing. It's also a gamble since, thus far at least, Delta and American haven't done the same. If both of them don't move to copy United, it could hurt them in the long run. But, at least there are ways to circumvent the fee.