The diversity of destinations served by Hilo International Airport is about to get much smaller as United is ending its Hilo service. With the loss of this route, Hilo will no longer have any flights that go outside of Hawaii.
Inaugurated on June 9, 2011, United Airlines' five weekly flights between Los Angeles and Hilo are the "international" airport's only connection to destinations outside of Hawaii. But it wasn't always like this. In its heyday, Hilo saw flights operated by United, Continental, PanAm, Northwest, and Braniff to/from destinations such as Los Angeles, San Francisco, Seattle, Portland, Chicago, Houston, Dallas, New York, Philadelphia, Cleveland, Denver, Atlanta, Miami, New Orleans, and Kansas City. However, as other destinations around Hawaii gained in popularity, Hilo began losing traffic, eventually losing all overseas traffic. This United flight is just the latest in a series of on-again/off-again services to the airport.
United is Ending Its Hilo Service
As the title of this post makes clear, United is ending its Hilo service. Specifically, flights will cease on January 7, 2023. This loss is a big blow, not only to visitors wishing to arrive in Hilo but to area residents too, who must now decide whether they want to drive out to Kona to catch a flight out of state or if they prefer to connect in Honolulu or Kahului. The change also reduces the options of those that choose to connect, as the only two airlines that provide connecting services via Honolulu or Kahului are Hawaiian and Southwest.
Personally, I'd connect in Honolulu or Kahului, as I loathe the Ellison Onizuka International Airport in Kona, and that 90+-minute drive across the island isn't exactly fun or convenient, either.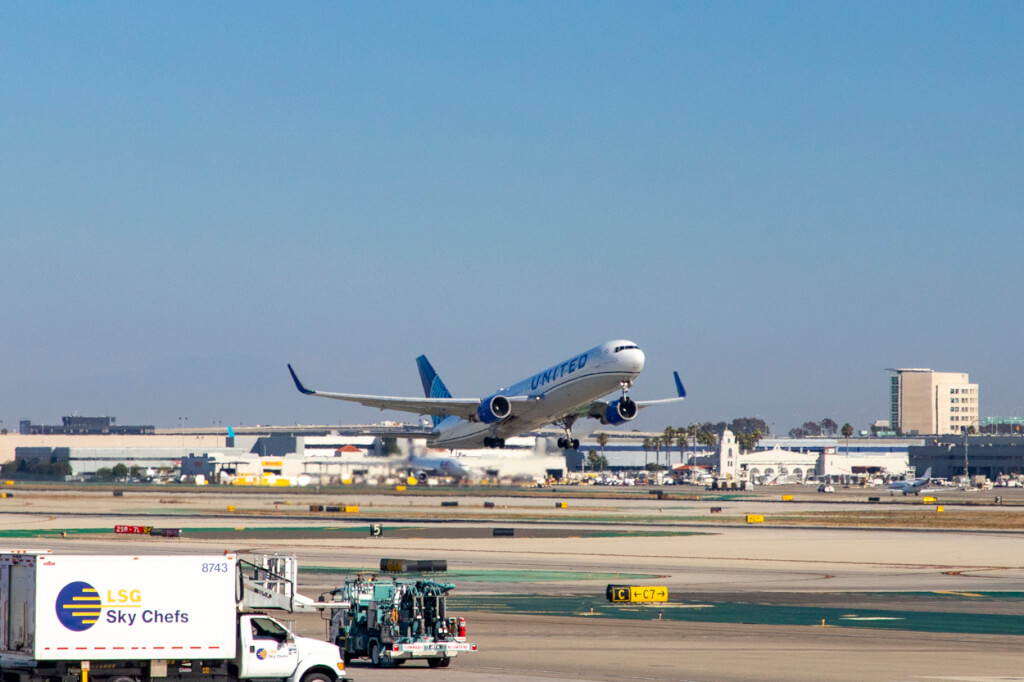 Why?
I'm sure many of you are wondering why United is endings its Hilo service. Unfortunately, we don't know for sure. While United confirmed to The Points Guy that the change is occurring, they didn't provide a reason. Most theorize that Hilo simply wasn't profitable or profitable enough and that United needed to redeploy its crews and aircraft on more lucrative routes. And I certainly can't blame them for that. Between a pilot and aircraft shortage, United needs to do what best fits its needs.
Plus, while Hilo is a popular place to visit thanks to its farmer's market and other nearby attractions such as Volcanoes National Park and Akaka Falls, it pales in comparison to the western side of the Big Island. The fact that Hilo has only two hotels – and only one of those falls under a global brand – says a lot. Then again, cloudy, rainy Hilo, which lacks white sand beaches, isn't exactly what most visitors have in mind when they come to Hawaii. But, to me, Hilo is where it's at – especially for foodies.
Final Thoughts
Since United is ending its Hilo service, the airport will once again hold the dubious distinction of being Hawaii's only major airport without overseas service. In fact, moving forward, Hilo will only have service to two destinations: Honolulu and Kahului. Even Kona has more inter-island services, with flights operating to Honolulu, Kahului, and Lihue. But, again, that's because the Kona side of the island is home to the vast majority of the island's resorts.
Personally, I'll continue to fly into Hilo when visiting the Big Island. Compared to Kona, I much prefer the atmosphere of Hilo Airport and the convenience of its car rental center. However, as a resident of Oahu, that's easy for me to say. I do feel for the residents of Hilo, who now have fewer choices.