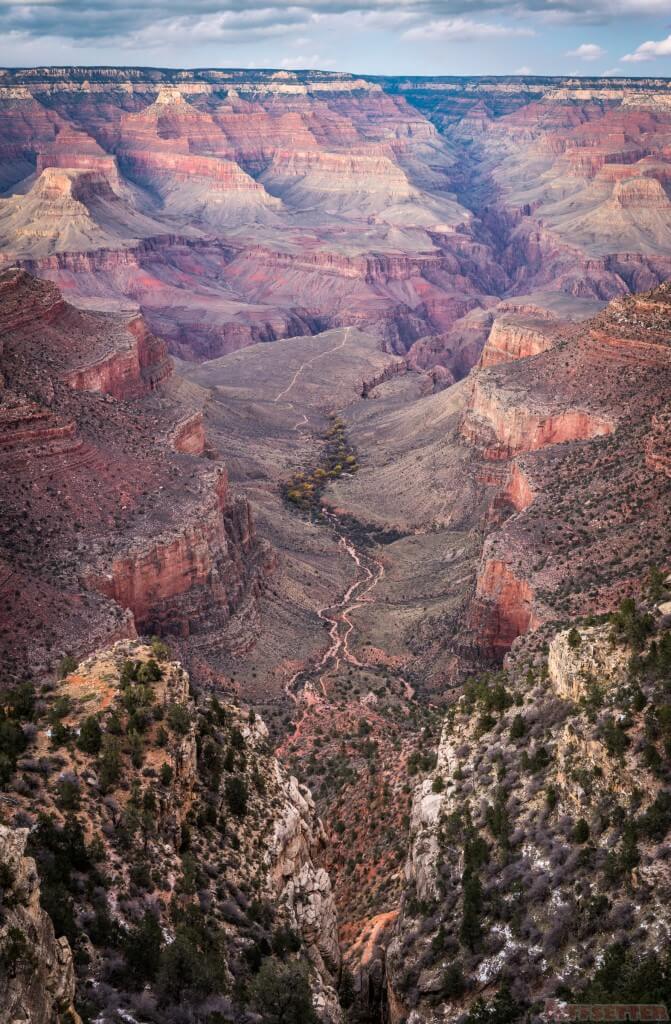 Whenever someone visits the Grand Canyon, they try to describe it to others.
"It's bigger than it looks in the pictures" is something I have heard many times.
But why is that? Is the Grand Canyon just so big that cameras can't contain it? Or is it that people don't know the settings on their camera well enough to do something about it?
Turns out, it is a combination of both. Our cameras can barely get a piece of the canyon into the frame. You can take a panorama with several photos (like the photo in this post), but even that will only get one view in one picture.
The truth is that what makes the Grand Canyon so special is that it goes on like this for miles. There is no camera that can take still photos of the vastness, because it is impossible for humans to see it all. There are cliffs, bends, trees around every corner. It takes a brisk walk to even make it from one end of the south rim to another.
There is no "view" of the Grand Canyon.
Everything is the Grand Canyon.
And that is the appeal.
You really need to see it to believe it, because there is no other way to describe it. Well, maybe a drone video would do it justice, but those are illegal in national parks.
So for now I just have a few panoramas to try and show the vastness from my visit last Sunday.
Click on the image below to see a larger version. And Enjoy!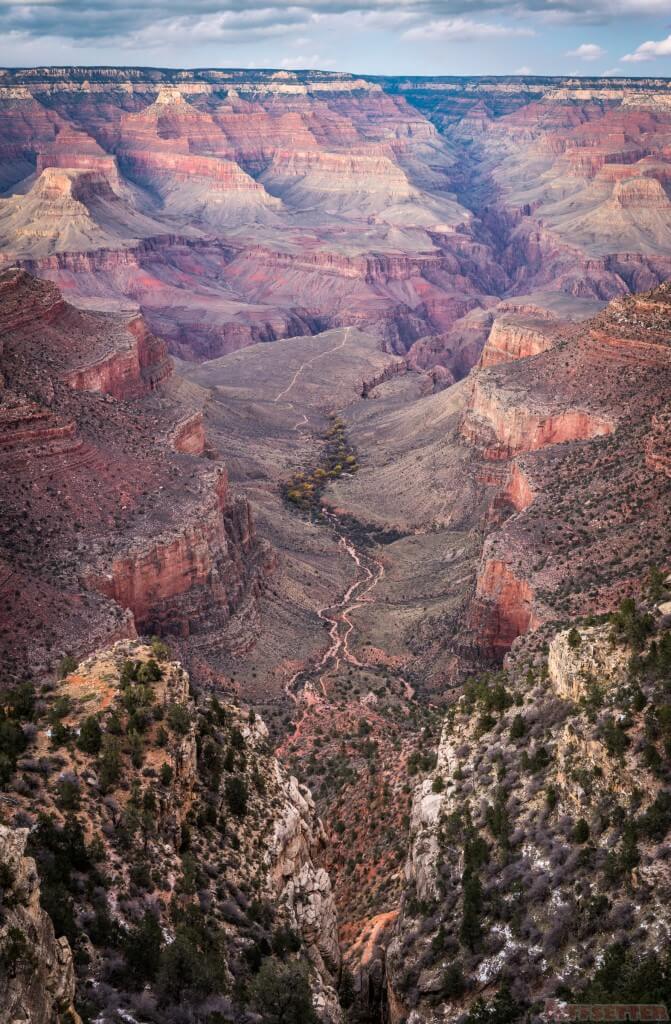 P.S. The full photo is 8800 x 13500 pixels and crashed my web server trying to get it on the website. I may just print out the full sized photo on canvas, whenever I find a permanent home.