Last updated on November 21st, 2017 at 12:38 am
On our last trip to French Polynesia, we went to Bora Bora. Here are our thoughts on visiting Vaitape, the main town on Bora Bora.
For most, Bora Bora is a honeymoon or romantic destination. For some, it has the reputation of Bore-a Bore-a, i.e., there is not much on the island but resorts.
The resorts offer plenty of activities (snorkeling, jet skis, SUPs, island tours, etc.). One "activity" is a trip to Vaitape. I use quotes on activity because basically, it is a ride to and from town on a shuttle bus or taxi.
Getting There
You have a few options to get to Vaitape. I have not put in exact cost because it really depends on where you are staying.
Taxi – You hotel can arrange a taxi if you would like to be on your own schedule – midrange cost.
Shuttle Bus – Most hotels have a shuttle that goes to town and returns at schedule times – cheapest.
Private Car – Resorts can also arrange a visit to Vaitape as part of an island tour (among other stops) – most expensive.
Ferry – Some resorts have a private ferry/water taxi, or there is a ferry that runs from the airport to Vaitape.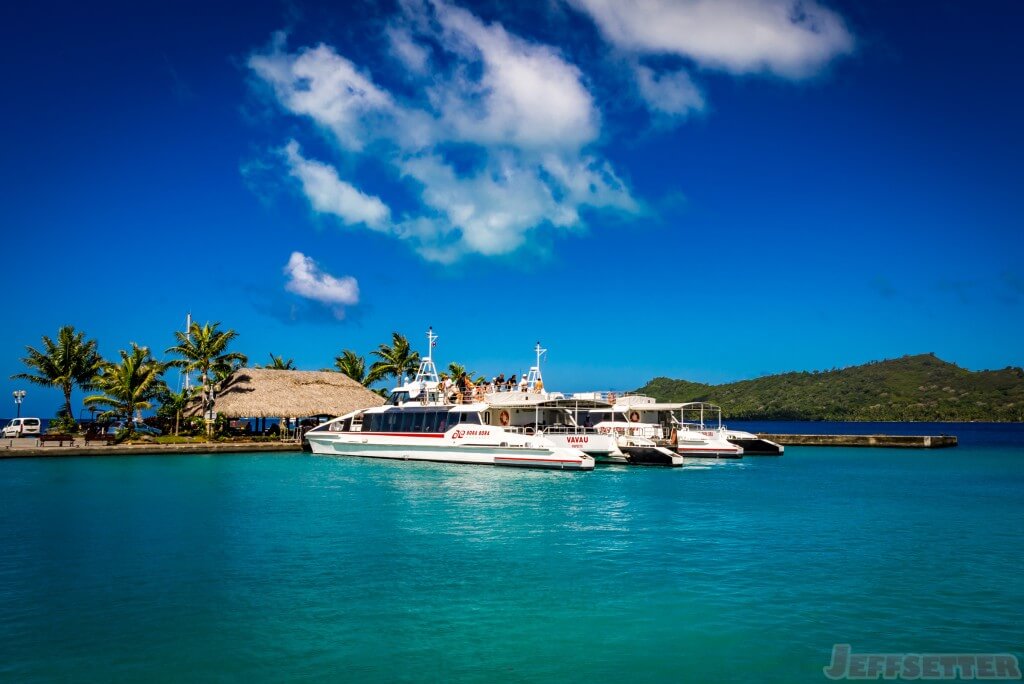 We chose the shuttle bus because the times worked out for us. The drive around the island is pretty scenic depending on the side of the vehicle.
Ocean View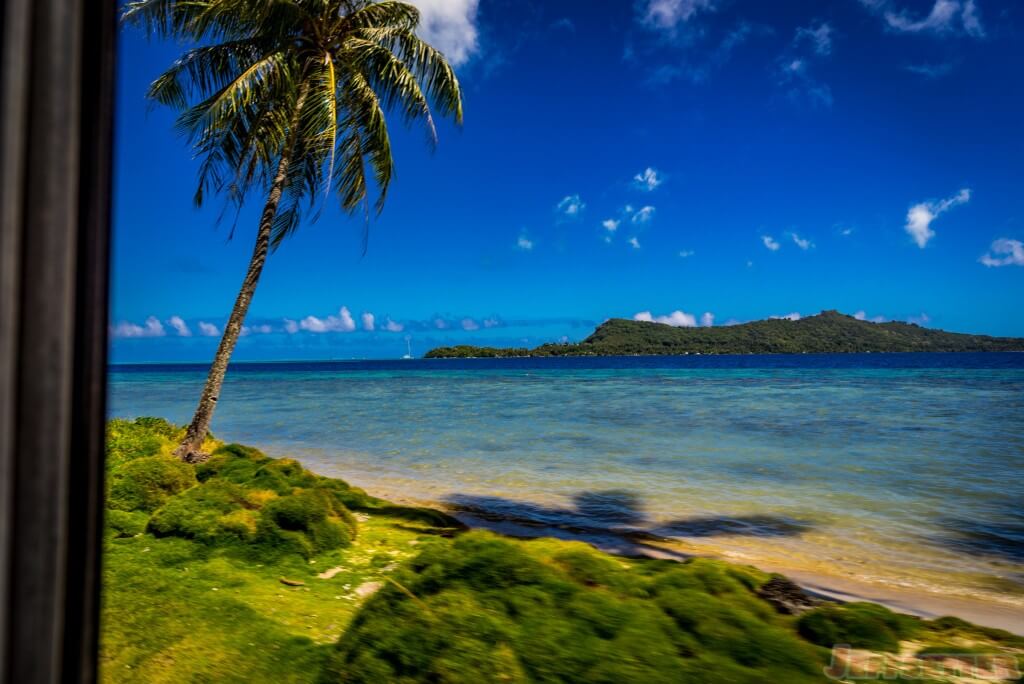 Island View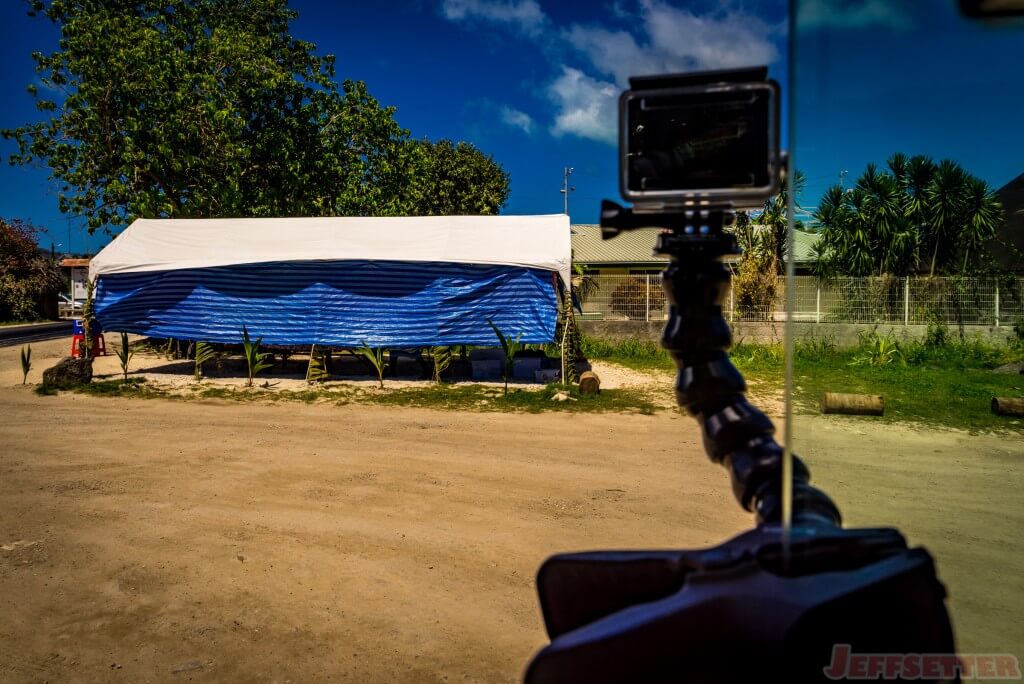 What to Do
Vaitape is a small town and I use the word "town" loosely. It is about three small blocks consisting of the following:
A Church
An adorable church with a beautiful backdrop.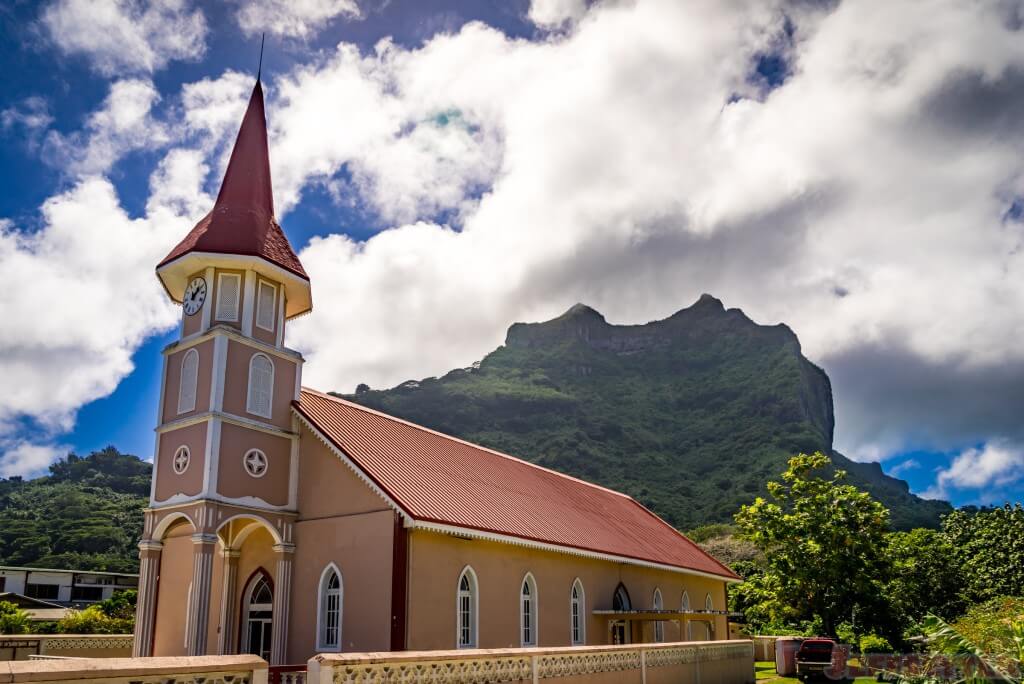 A rental "car" shop
Several souvenir shops
There are a couple restaurants (not pictured).
Another church,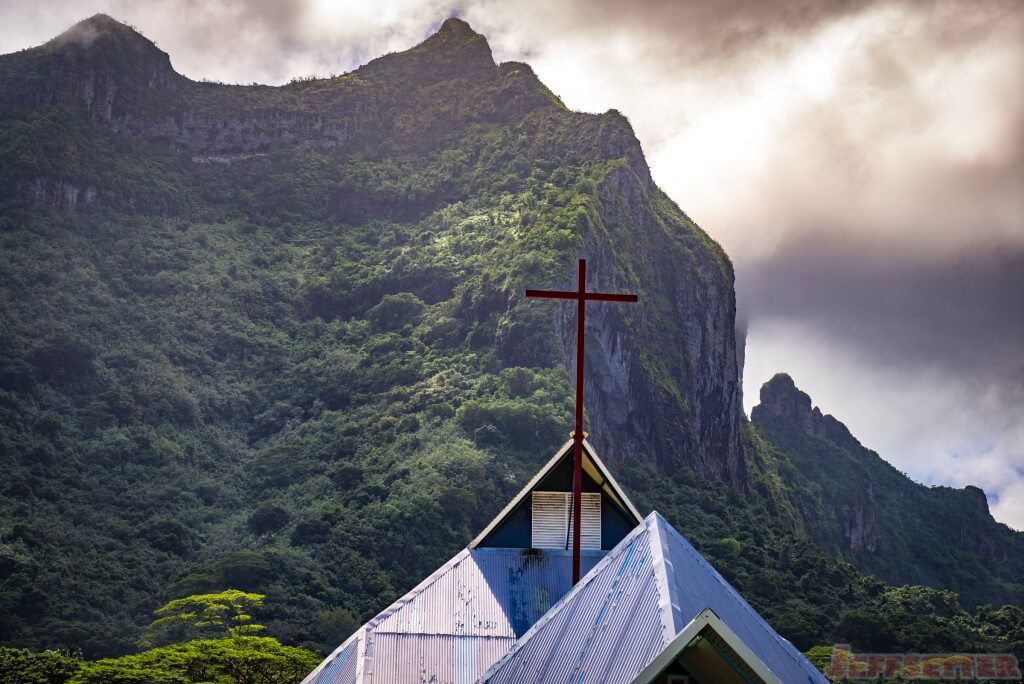 A grocery store
The grocery store had a pretty good selection. We stocked up on some snacks and beverages to offset our expensive resort costs.
The locals will also have a roadside stands with various items.
What We Did
Neither of us is big shoppers, mostly because when you live out of a suitcase there isn't much room for souvenirs. Unfortunately, not a ton to do in the town besides eating and shopping or shopping for things to eat.
We did pop into the souvenir shops (the jewelry stores can be haggling and higher pressure, depending on what you are used to).
After the shops (maybe 20 minutes for all of them), we decided to walk the town and take pictures for this post.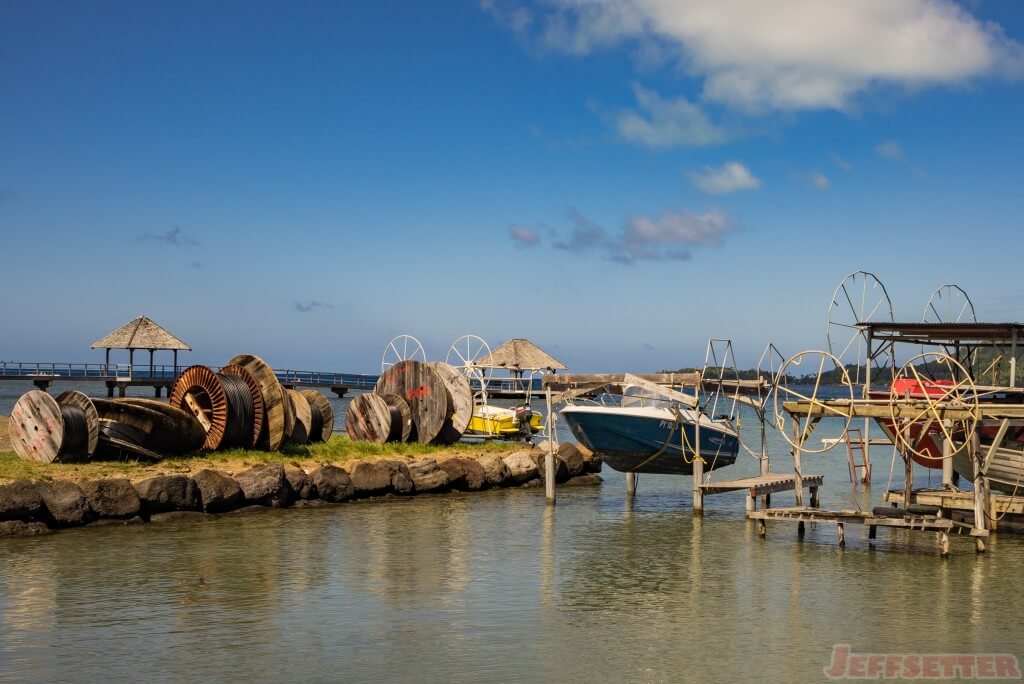 Unfortunately, the town road was under construction.
The noise, smell and actually having tar splashed on us forced us to give up on the otherwise walk.
At this point, we hit up the grocery store got some supplies for the resort. I for one really enjoy going to local grocery stores because it gives me perspective on the day to day life of the area.
But we still had 45 minutes until the shuttle returned to the resort.
The obvious solution was to grab a beer and enjoy it on the waterfront.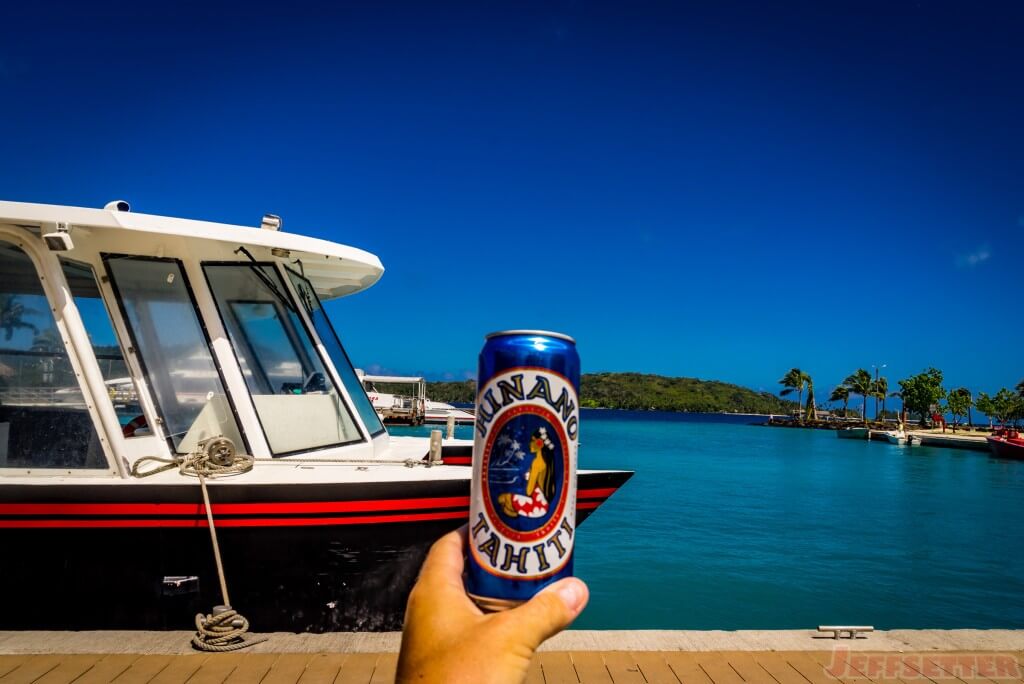 Recommendation
If you want a break from the resort and want a few souvenirs, then Vaitape is a nice stop.
Also, by this point in time the construction should be finished, so a walk around will be more enjoyable.
You only need a couple of hours here at most, maybe a little bit more if you want to have a leisurely meal too.
However, if you are just looking for a meal outside of your resort, then I suggest Bloody Mary's instead of one that is in Vaitape.