After our wonderful stay at the Pagan Vines, we (the Jeffsetters) headed to Wanaka for our stay at the Wanaka Mt. Roy Apartment.
Mr. J found us a great little studio apartment in Wanaka with a parking spot for our horrible manual car.
Location
Wanaka is a slower paced Queenstown. Yes! If you want all of the activities but less tourism, then Wanaka is your town.
This Mt. Roy apartment is located just outside of the downtown area in a quiet neighborhood with a nice view of Mt. Roy.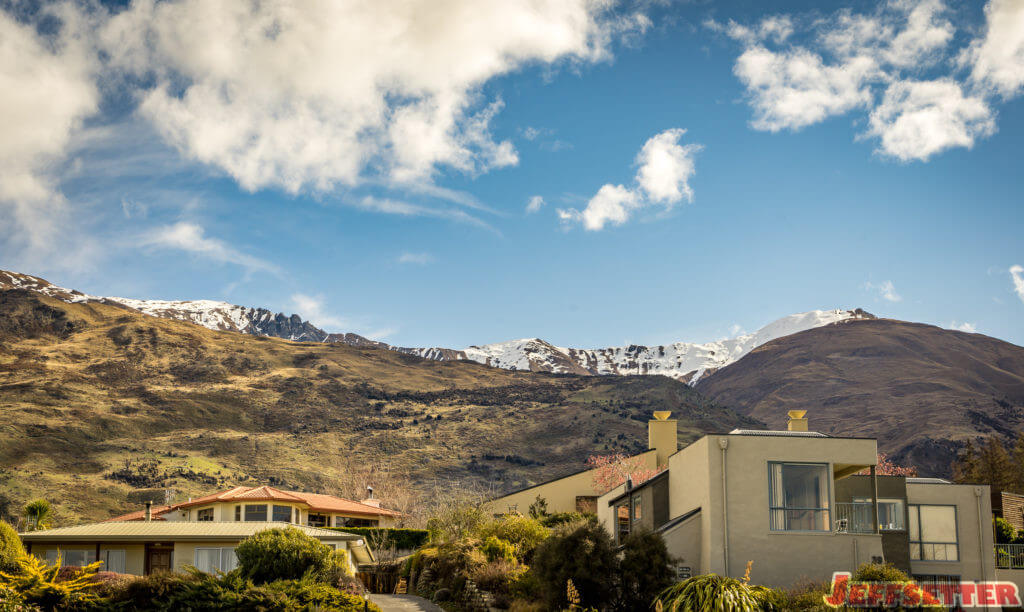 The walk into town is about 20 minutes, and is a pleasant stroll along the lake. You can also walk around the lake in the opposite direction from town.
There is a great little winery about 10-15 min away. The scenery is amazing.
The Apartment
The Mt. Roy Apartment has a great storage area with extra linens and games to enjoy during your stay.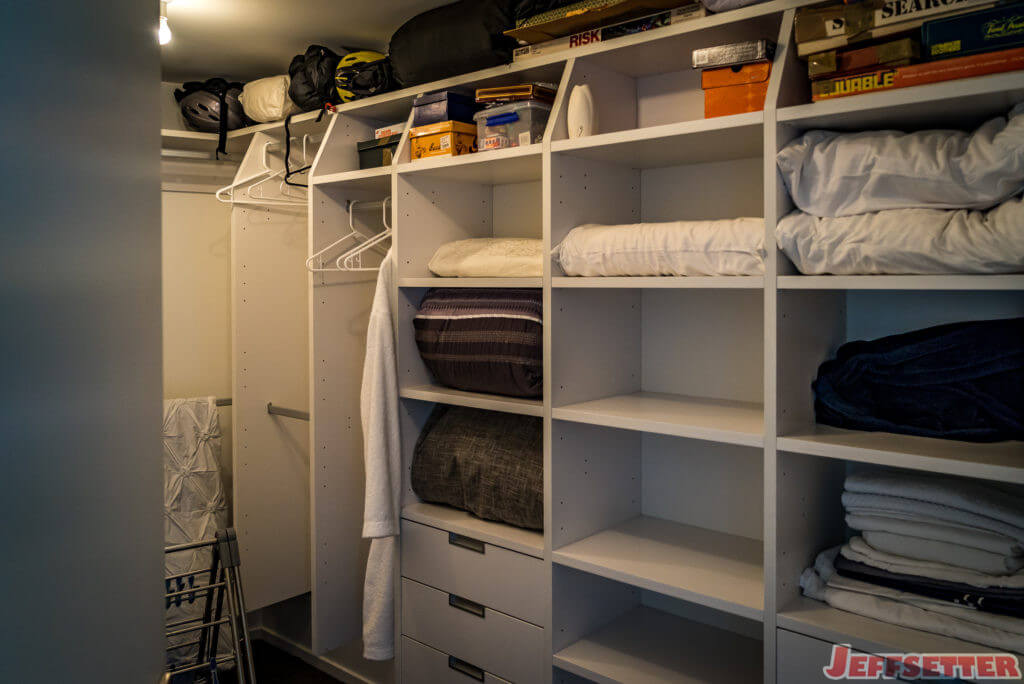 The Room
The studio apartment is all one room (obviously), but very spacious.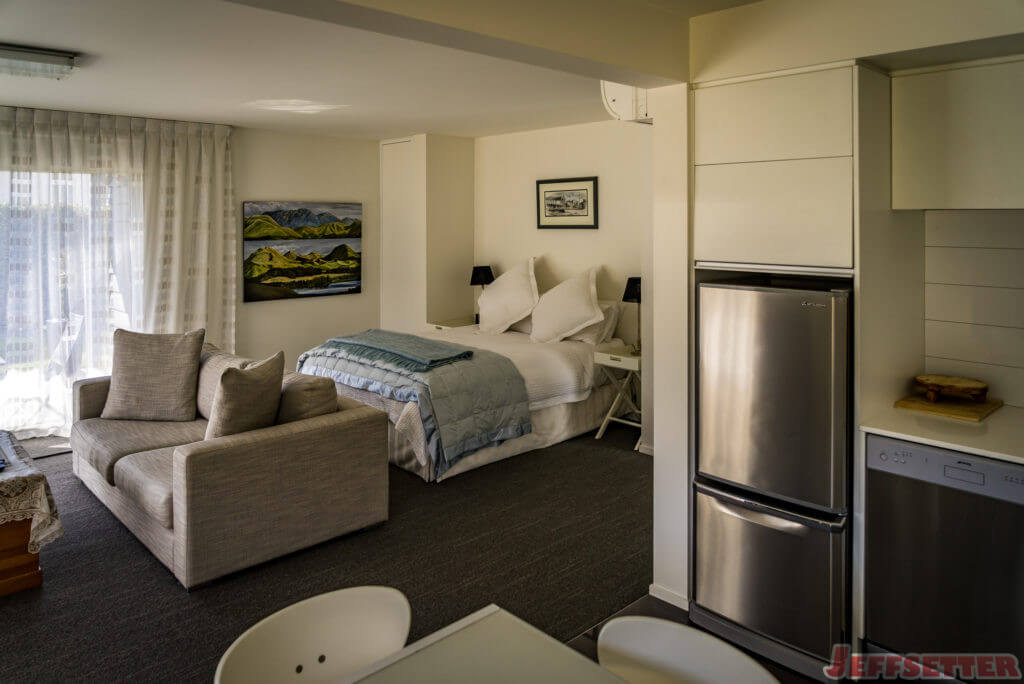 The bed is comfortable with high quality linens. The love seat is a cozy spot to enjoy some evening tv or reading.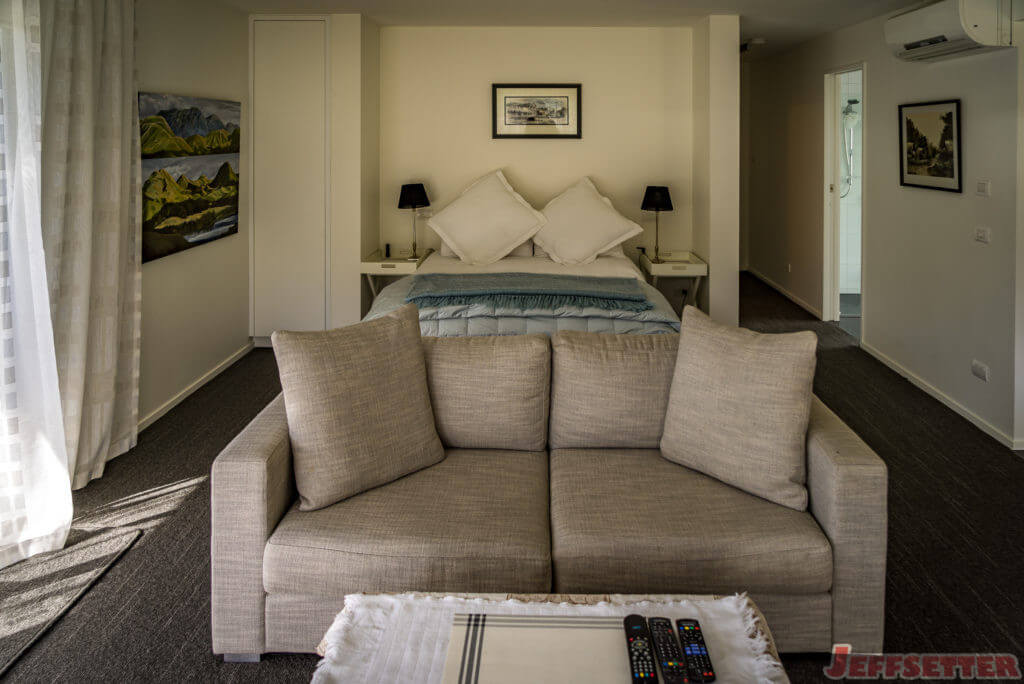 You can watch tv from either the bed or the love seat.
The kitchen was well stocked. I was able to make some great dinners including ragout of lamb and spring vegetables with farro.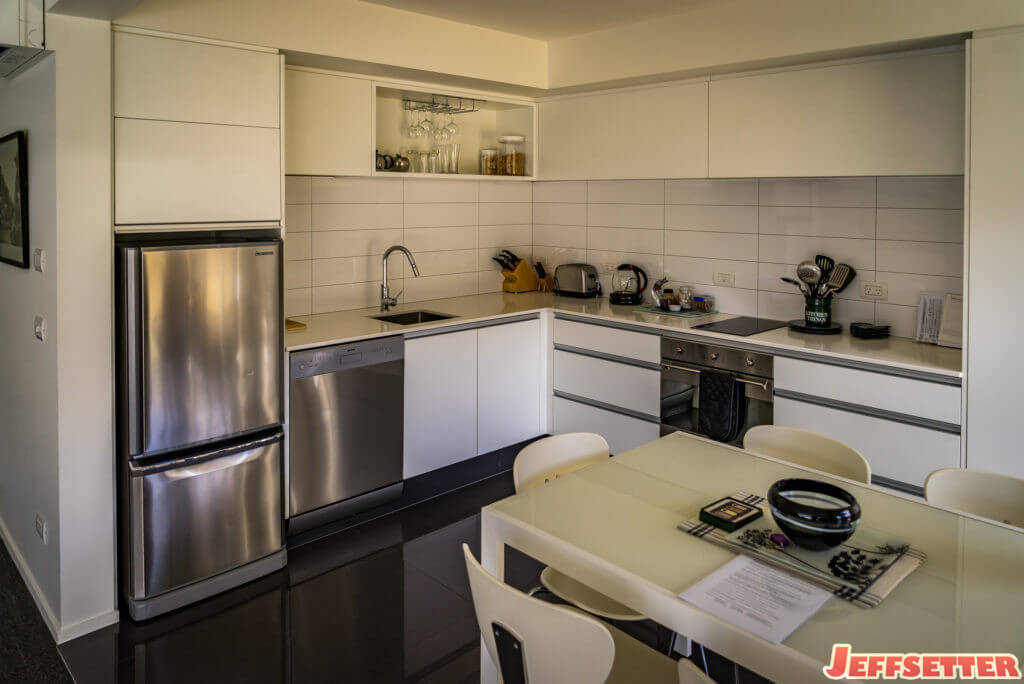 The fan on the stove provided good ventilation, but we kept our clothes in the closet with the door shut and kept the fan run a bit after dinner. It was still pretty cool while we were there so I kept the doors closed.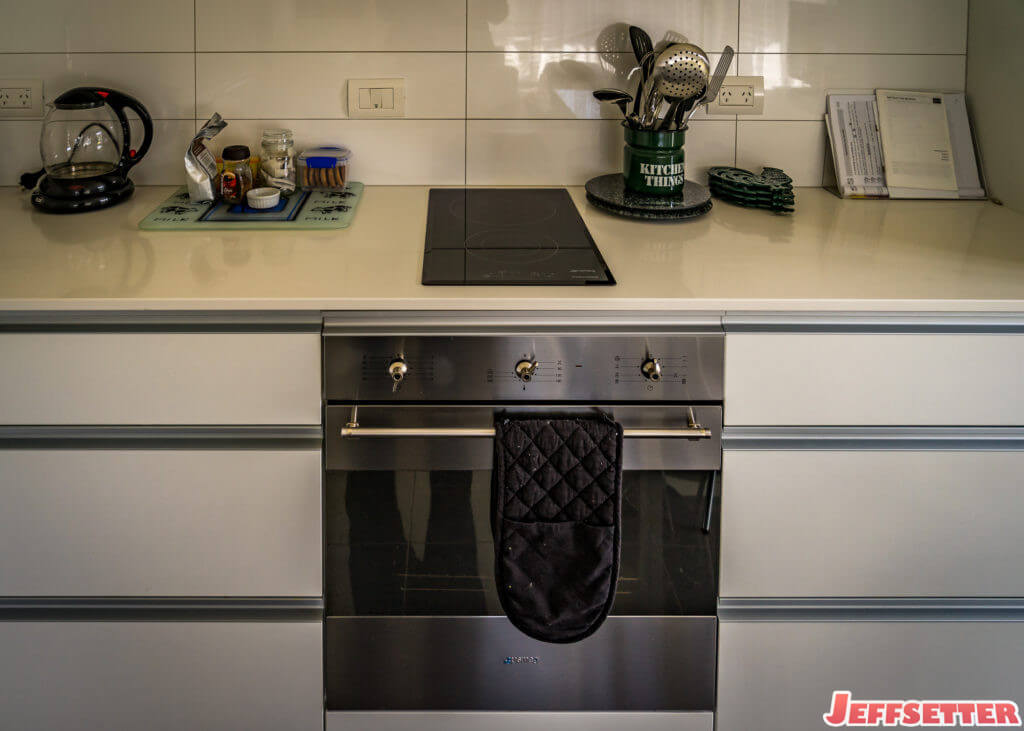 Teas and coffee with biscuits were provided for our whole stay.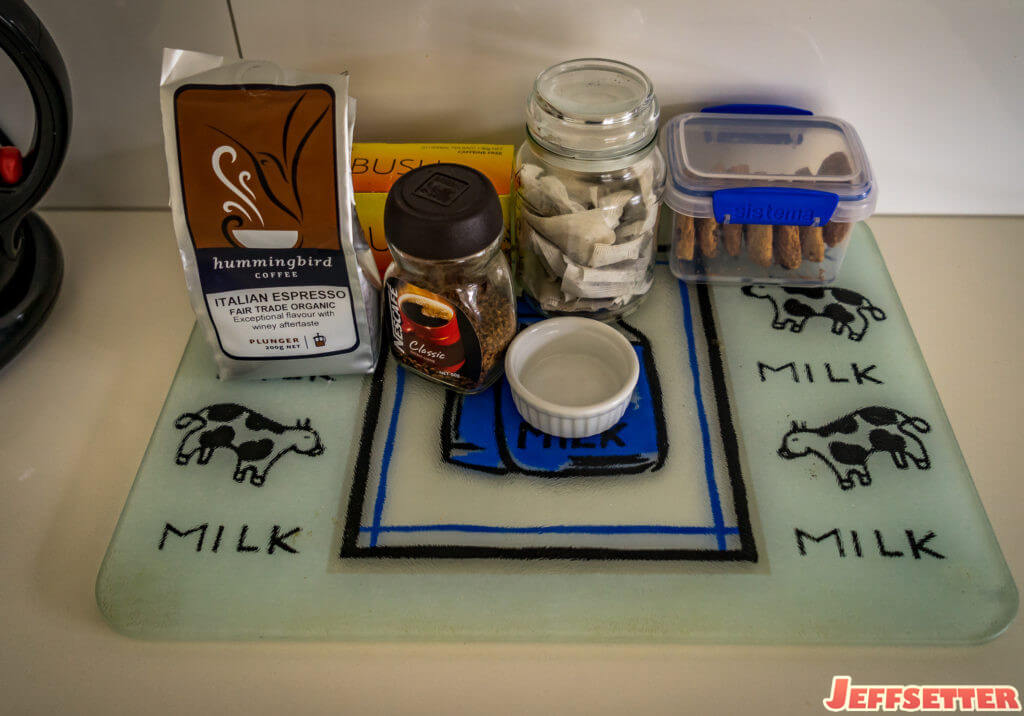 We also had cereals, juice and milk for breakfast.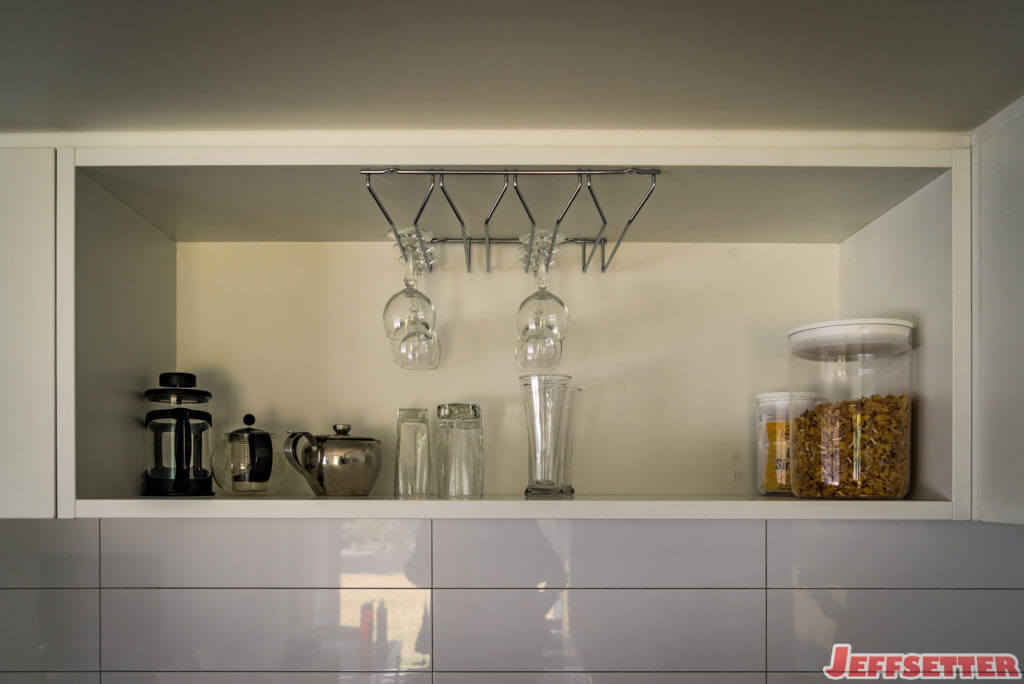 The Bathroom
The bathroom was modern and very spacious.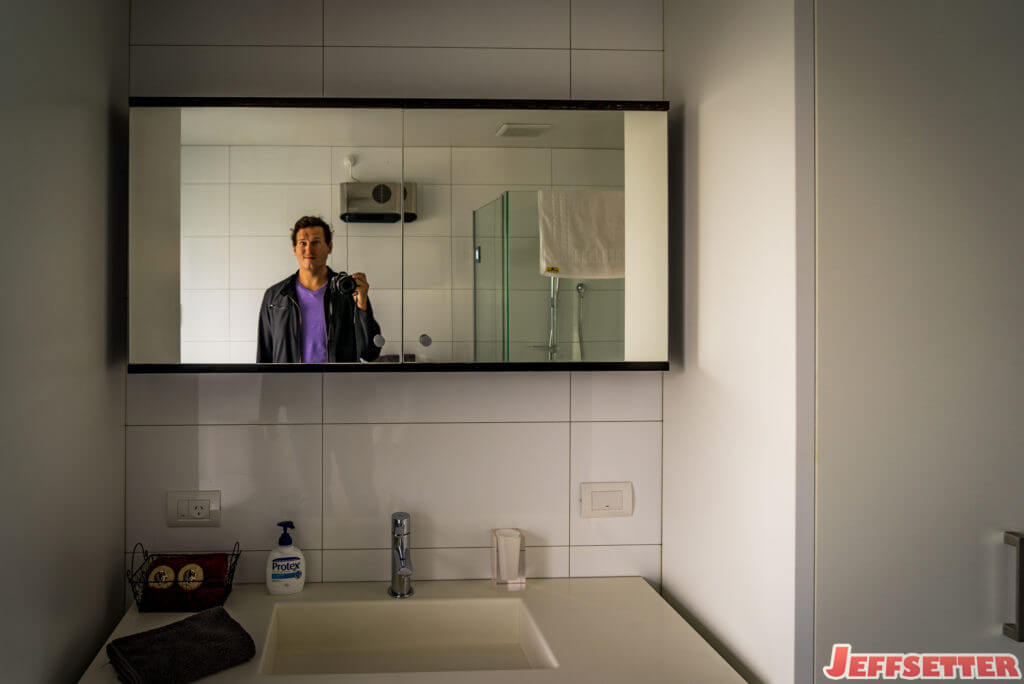 A washer and dryer was available for use in the closet of the bathroom.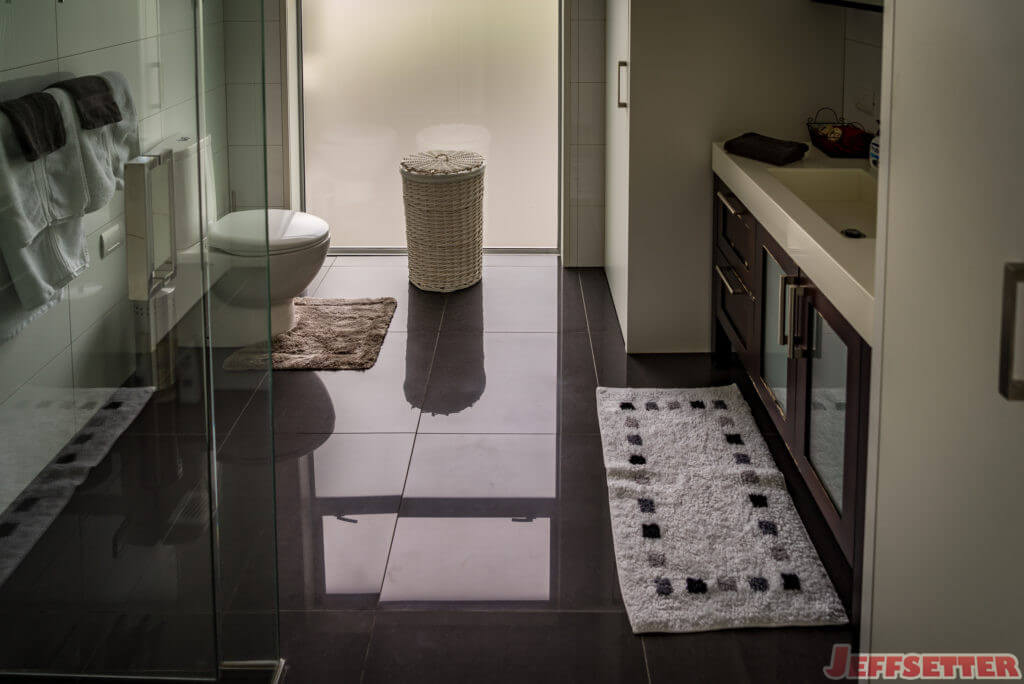 The Best Part
What I really liked about this apartment is how much light we had with the floor to ceiling window/patio doors. We had one beautiful day where we were able to open up the patio doors and enjoy the fresh air.
Considerations
The wi-fi was great, but was metered. New Zealand still has several spots were the internet data is limited. Mr. J did one podcast and an upload and we went way over the amount that was available. Just something to ask about as you are looking for rentals.
Recommendation
Wanaka offers a slower more relaxed pace than Queenstown with most of the same activities. Mr. J posted some drone video of the area, check it out here.
This apartment was great – clean, modern designed and a well stocked kitchen. A great size for two people. I would recommend, but definitely confirm the internet policy before you use it.