The biggest question in Hawaii aviation today is when will Hawaiian get its 787s? Unfortunately, the answer is entirely out of their hands right now. And right now? Not even Boeing can give them an estimate.
During the depths of the pandemic, Hawaiian Airlines renegotiated their 787 contracts, deferring delivery by about a year. Under the new terms, the first Dreamliner should've seen arrive next quarter with another due before the end of the year. However, that's no longer the case. In fact, it's highly unlikely we'll see even one of them arrive in the islands this year.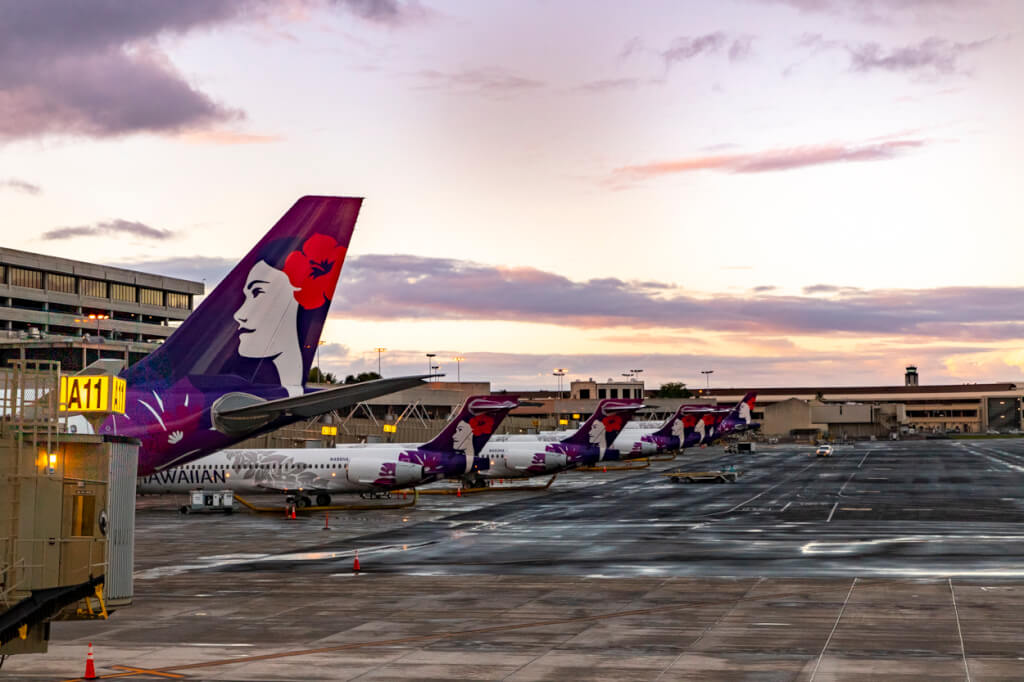 When Will Hawaiian Get Its 787s?
So what's going on? No, Hawaiian didn't renegotiate its contract with Boeing again. Rather, the delay is Boeing's fault. In fact, it's quality control issues that are causing the delay.
Trouble at Boeing South Carolina
The vast majority of 787s being made today are assembled at Boeing's facilities in South Carolina. I've heard for a while now that the factory there churns out planes that are inferior to those produced in Everett. However, it appears things got a little more serious than interior fit-and-finish. In fact, Boeing had to halt deliveries of aircraft assembled there because their joinings fell outside of their allowable tolerances. Specifically, the gaps around passenger and cargo doors are too wide by the width of a human hair. The FAA states that the minuscule difference isn't enough to pose a safety concern, though they aren't taking any chances.
In order for Boeing to resume deliveries, it needs to submit a remediation plan to the FAA, which then needs to approve it. Thus far, Boeing has submitted its plan, though they haven't heard back from the FAA yet. Once they receive approval, though, they'll need to rework 115 787s they currently have in storage before they can be delivered to airlines. How quickly they can work through that backlog remains to be seen and will definitely impact delivery timelines. Current estimates state that we could see deliveries resume in Q3 2022.
Hawaiian's 787s
Hawaiian already has one 787 fully assembled and painted – N780HA (why isn't it N787HA?!). This particular aircraft has flown and was ferried to Kelly Field Airport in San Antonio, Texas for storage, where it remains today. Given the number of 787s that need remediation work, Hawaiian executives now believe that they won't see their first Dreamliner until sometime in 2023. Right now, they're hopeful it'll be sometime in the first half of the year.
Of course, when they do arrive, everyone's question is where will they fly. I think it's safe to assume that Hawaiian will use the first few on high-frequency routes like Los Angeles and Las Vegas. They'll want to keep the planes close to home to work out any bugs and familiarize crews. After that, however, you'll likely see the Dreamliners deployed on the Airline's longer routes – think Boston, New York, Japan, Korea, Australia, and maybe Orlando. But this can happen only once they have a critical mass of aircraft available, ensuring routes they're assigned to can continue to operate even when one is taken out of service for maintenance. Beyond that? It's anyone's best guess.
Final Thoughts
I'm disappointed but am not surprised Hawaiian's 787s won't be gracing our skies for yet another year. I think we can all agree that she's a gorgeous bird and that Pualani looks fantastic on her – better than the A330 and A321neo, in my opinion. But, the combination of the pandemic and Boeing's own manufacturing woes means that we'll have to wait a bit longer. Boeing has stated that its current backlog of 115 jets will take until 2024 to get through. So, here's to hoping that Hawaiian won't have to wait quite that long to get their first Dreamliner!