Last updated on November 20th, 2017 at 04:00 am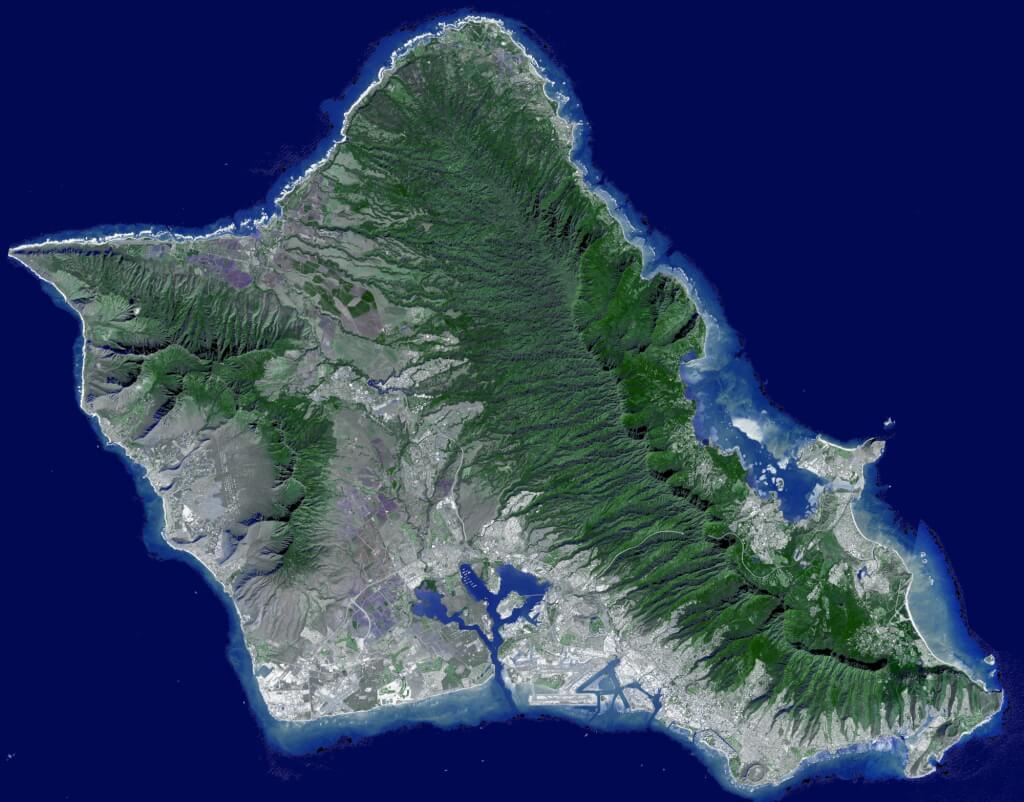 Mrs. Jeffsetter and I will be spending more than a month in Hawaii this summer and I am in the process of putting together the final pieces of the itinerary. This is the first leg of our early retirement bonanza, which I will write about more as the time approaches.
This will be our first time on Hawaii, so I am writing this post seeking suggestions and recommendations for our stay.
Our vacation breaks down to 30 nights on Maui, a week on the Big Island and 3 nights on Oahu. Flights and accommodations for Maui and the Big Island are all booked, and we just have accommodations on Oahu left to complete our plans.
Booking the last three nights on Oahu is giving me a bit of analysis paralysis.
Staying over a month at a time gives you a different view accommodations
Hotels on Maui are not economical when you are staying 30 nights (even burning points), so we turned to AirBNB for our stay. We were able to find a renovated ocean view condo in Kihei for about the price of the daily resort fee at the Andaz Maui. I don't mind missing out on hotel points in that case. Of course, I would love an AirBNB loyalty program. Please make it happen!
On the big island we are doing two more AirBNB stays on various parts of the island. We want to explore a few areas of the island and the thought of staying in a Yurt was just too intriguing.
These properties are all highly rated on AirBNB and we will post reviews after our stay if you are interested in learning more.
Then there is Oahu. We have 3 nights on the island of Oahu before our Business Class flight on Hawaiian from HNL to PPT in French Polynesia. The stay is from Wednesday – Saturday.
I am nowhere close to deciding on where to stay. Our goal is to spend roughly $100 per night.
Any recommendations for a points earning/burning hotel on Oahu?
Using Awardmapper, we can see that there are plenty of hotel options on Oahu that are available with points. 17 hotels by my count. Nearly every major alliance is represented, which gives us many possibilities for points redemption.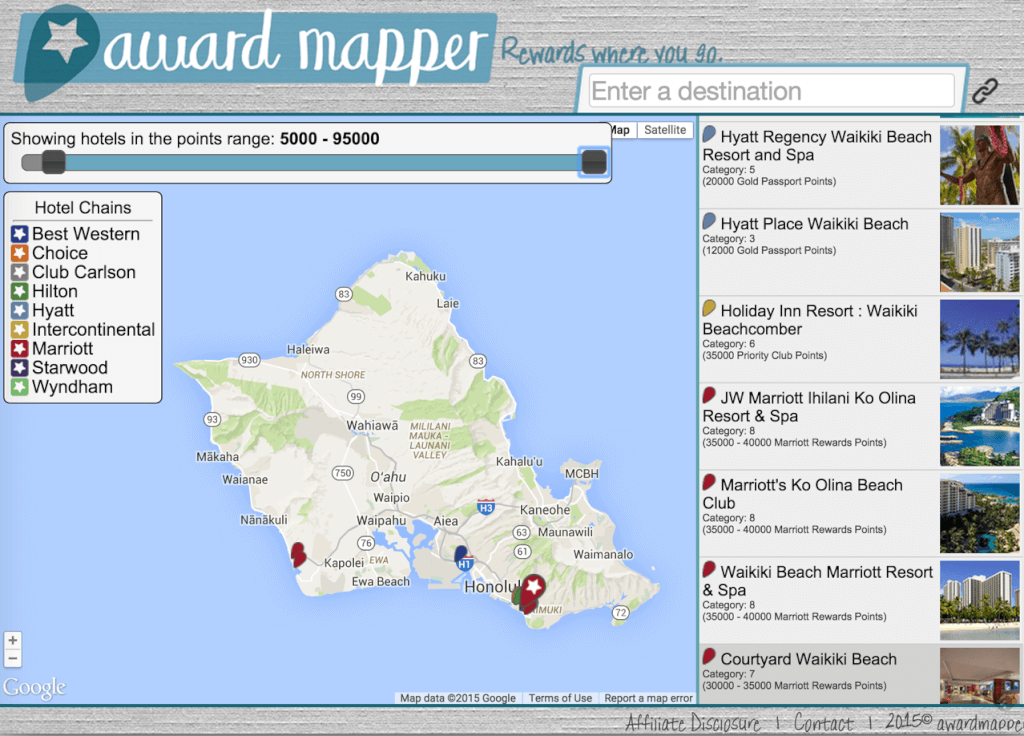 At the same time, most of these hotels are on Waikiki Beach. I have heard this is an extremely touristy part of the island, which is something we would prefer to avoid. We will already have spent a month on the beach and will be looking to explore the natural beauty of the island.
There are two Marriott properties at Ko Olina that may be worth considering. But I rarely stay at Marriott and these rooms are well out of our budget.
That's where I am seeking help from those of you who have visited Hawaii – Is there a points hotel bargain on Waikiki beach that anyone would recommend? Or is there something I am missing?
Or is there a reasonably priced local hotel worth booking using a portal like hotels.com?
AirBNB has many options, spread throughout the island
There are several options on AirBNB to consider. This would likely be less expensive, but would also require a cleaning fee, a car rental, and food.
So I am faced with the choice of convenience and certainty or a little more work to save money with AirBNB.
Right now I am leaning toward a points earning/burning hotel. Possibly the Hyatt Place Waikiki Beach, to take advantage of my Hyatt Diamond status.
But I guess that is why I am writing this post. I want to make sure I'm not missing anything, and I know that many of you have been to Hawaii in the past.
Do you have any recommendations for a 3 night stay on Oahu?
And while we are at it…
Do you have any recommendations for things to do on the Big Island, Maui and Oahu?
We have a list of things to see and do, but always enjoy personal recommendations from readers!
P.S. If you are curious about AirBNB, here is a signup link you can use. I get a $25 credit when you book and you get $25 off your stay too!