If you haven't already heard, Maui is suffering. Specifically, the town of Lahaina has been completely decimated. And that's why officials are now asking tourists to stay away. But it seems some aren't getting the message. So here's why you should stay away from Maui for the foreseeable future.
The obvious reasons why you should stay away from Maui are:
it's an active disaster zone
resources are limited
their sole hospital is struggling
much of their infrastructure is gone
But let's dive in a bit and really spell things out.
Why You Should Stay Away From Maui
Let's ignore the devastation and suffering for a minute. I'm sure some are thinking that they've got a vacation booked, the main resort areas haven't burned, and you still want to lounge on the beach. But there are still very good reasons why you should stay away from Maui.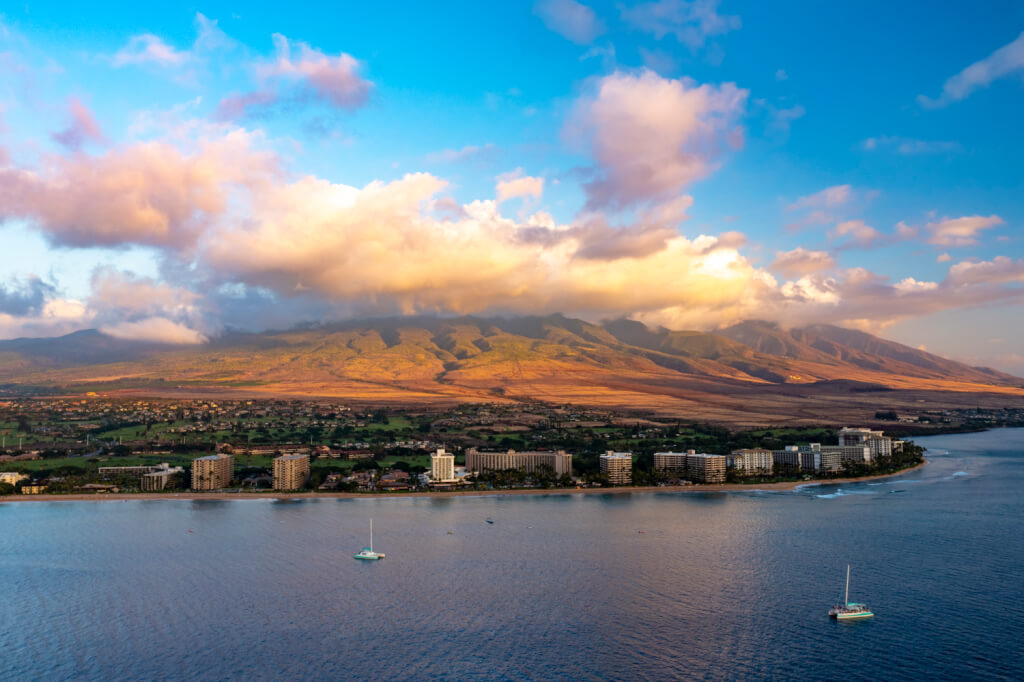 You Can't Reach Your Hotel
As of now (Thursday, 8/10), you will not be able to reach hotels in West Maui. Yes, some hotels have been destroyed, but even if you have a reservation in a hotel that hasn't been, you will not be able to find any sort of transportation to it. Why? Because Honoapiilani Highway remains closed for traffic going towards Lahaina. In fact, you won't be able to get past the Ma'alaea area.
The reason the highway remains closed is because Lahaina remains an active disaster zone. The fire, while mostly contained (as of Thursday evening), it's still burning. In areas that aren't burning, search, rescue, and recovery efforts are ongoing. As you'd imagine, first responders and specialists don't want unnecessary people in the area, and that's why the highway remains closed. And, not, it's not closed only to tourists – residents aren't being allowed back in, either.
Sure, you can reach hotels in other parts of the island, but it's probably best if we don't fill up the rooms that are still available. More on why later.
There's No Power or Telecom
Yes, the fire wiped out electricity, landline phones, and cell phone service, which should be a big reason why you should stay away from Maui in and of itself. Sure, hotels are currently running on generators for power, but their fuel reserves will only last so long. Further, with so much devastation in the area, even if the roads were open, it'd be difficult to get fuel out to the resorts. And even if you could, constantly refueling them isn't sustainable.
Without power, you can't have connectivity. Landlines, yes. Cell phones? No. But that's only half the problem. Cell towers have been damaged or destroyed, along with the infrastructure feeding them. Yes, network providers are rushing portable network equipment to Maui right now. In fact, I think Verizon might already be up and running. However, these things run off of generators and satellite communication. They have limited capacity, which means they aren't meant for visitors looking to post to TikTok or Instagram. They're there to connect first responders and residents.
Attractions Are Closed or Are Gone
As I covered yesterday, virtually all of the historic sites in Lahaina have been destroyed. Beyond that, though, wildfires on other parts of the island are affecting accessibility to other sites. For example, Haleakala National Park – the summit area and Kipahulu district – will remain closed at least through 8/14. Other sites are open, such as Surfing Goat Dairy and Ali'i Kula Lavender Farm, but you'll need to check with each site individually to see how they're doing.
Of course, a major attraction for me is food. Unfortunately, many of Lahaina's most popular restaurants have been burned to the ground, while Maui Ku'ia Chocolate may be gone, too. But even if the restaurants survived, there's still no power, no telecom, and food deliveries aren't happening.
We Need to Support Area Residents
A big reason why you should stay away from Maui is that we need to support residents. That means not unnecessarily consuming vital resources, not potentially taxing their healthcare system further, and not congesting roadways and airways. However, a bigger reason may be something I touched on earlier – hotel space. Think about it, over a thousand structures have burned, many of which were homes.
While displaced residents are currently staying in shelters in central Maui, that arrangement can't continue indefinitely. We need to get these people somewhere to stay that isn't a school gym. After all, kids in unaffected areas need to be able to go back to school, too. And while churches and residents that haven't lost homes are stepping up, it isn't enough. And so, officials are asking hotels to take in displaced residents, too. But of course, hotels can't accommodate residents if they're filled with visitors.
Yes, there are tons of hotels in Ka'anapali, but remember, they have no power and are running out of food. So guess what? Those hotels aren't an option – at least not for now. And by current estimates, it may take Hawaiian Electric weeks or months to restore power to the area.
Rental Car Availability
Another reason why you should stay away from Maui is rental car availability. While we don't have official figures, I'm sure many rental cars were burned in the fires. Those that weren't are likely stuck at various hotels throughout Ka'anapali and Kapalua. With no way to get the cars out of West Maui, there's bound to be a rental car availability issue.
Why You Should Stay Away From Maui, Final Thoughts
There you have it. Much like the way things were during COVID, staying away from Maui isn't about you; it's about Maui and its people. Your vacation can wait. And I'm not talking about those of you that have vacations planned in the next few weeks – I'm talking about those of you that have Maui travel plans in the next few months. Things will not return to normal soon. As I said earlier, it may take months to restore power. Clean-up, according to FEMA officials, will take months to years – we still can't be sure because we still can't get a full picture of things yet.
So yeah, these are the reasons why you should stay away from Maui right now.