My mom's one must-do thing in Oregon was to visit the Wooden Shoe Tulip Festival. Tulips, after all, are her favorite flower. So, on our last full day in Oregon, that's exactly what we did – visit the festival.
The Wooden Shoe Tulip Festival is a festival put on by the Wooden Shoe Tulip Farm out in Oregon's Williamette Valley. It's probably one of the biggest attractions in the state as visitors get to enjoy fields of tulips framed by vistas of Mount Hood.
Location
Wooden Shoe Farm is out in Woodburn, Oregon, which is just over 32 miles outside of downtown Portland. That makes it an easy place to visit while you're in the area, but you'll have to time your visit right. After all, like all flowers, tulips are seasonal. Plus, the festival itself only runs from late March to early May. However, the best viewing times are between early to mid-April. This means, of course, that, right now, is the best time to go – er, would've been. The 2020 festival is canceled thanks to the effects of COVID-19.
As for our particular visit, thanks to the timing of our trip last year, we ended up at the festival towards the tail end of it.
Pricing, by the way, works like this – Monday to Friday $5/person with a max of $20/car. On Saturday and Sunday, the prices rise to $8/person with a max of $30/car. Season passes are also available for those that live in the area.
The Festival
So, when you get to the Wooden Shoe Farm, you'll want to follow the signs to the enormous dirty parking lot. Then, after you find parking, you'll make your way over the festival grounds and barn gift shop. Here, you'll also find a variety of vendors, including those serving food. There was even a Hawaiian food spot, though I didn't get a chance to check them out.
What you won't see at the festival grounds, though, are tulips. No, for that, you need to head over to the fields. And, to do so, you either gotta walk, or you can catch the tram to the fields.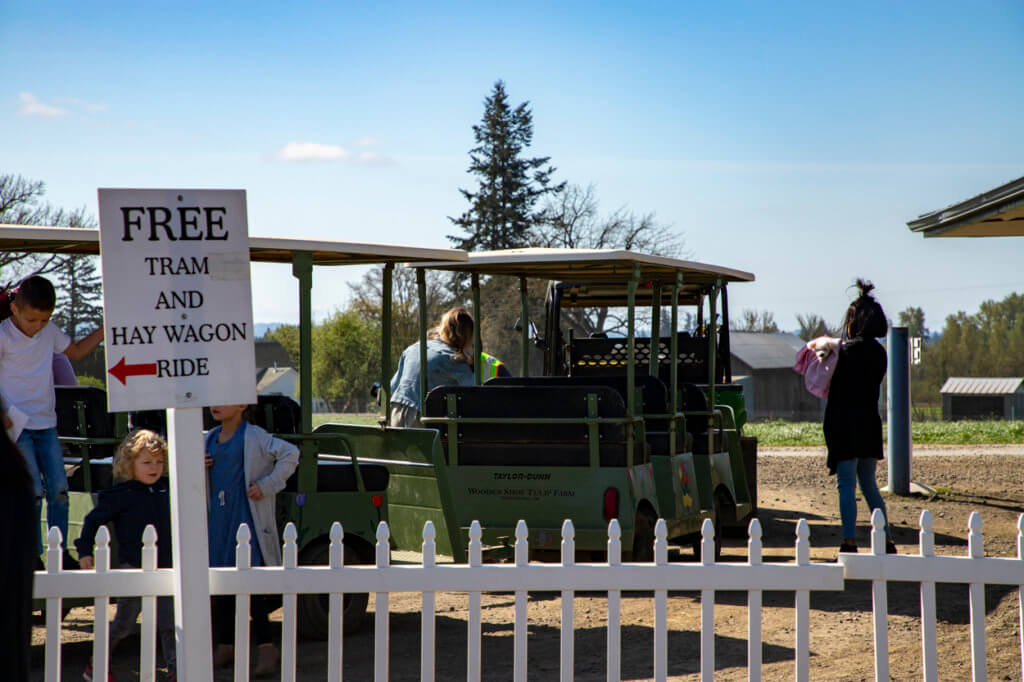 The Fields
Wooden Shoe Farm's fields are expansive by foot but seen from above, don't look all that big. Take a look!
There are a lot of colors to see, though – even colors I've never even heard of. It's, honestly, an interesting place to run around and take pictures in. But, again, a lot of walking is involved, so be ready for this. Also, bring some water to keep hydrated out there. Otherwise, I'll let my photos do the speaking for themselves.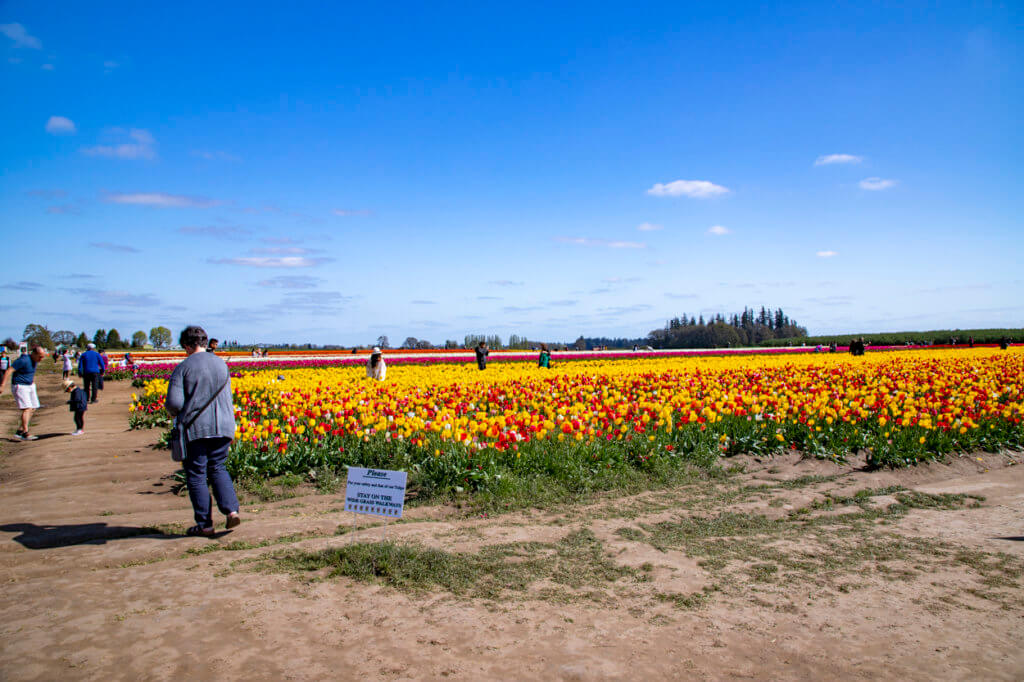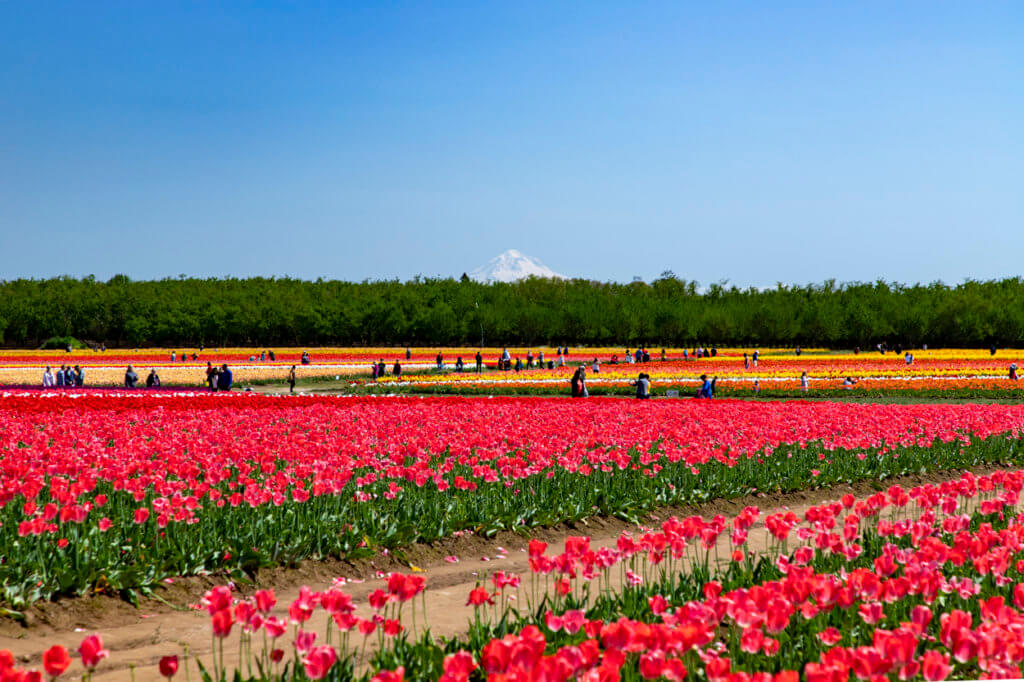 Wooden Shoe Tulip Festival, Final Thoughts
If you love taking pictures of flowers, love tulips, or just love flowers in general, then the Wooden Shoe Tulip Festival is worth a visit. Especially if you're going to be in Oregon between late March and early May. Plus, it's a fairly inexpensive event to visit too. I'd do it again, though I'd like to catch the early morning or early evening hours for better lighting next time around.
Touring the PNW with My Grandparents
Wooden Shoe Tulip Festival