Traveling this summer is quite different from any other time I can remember. Surging demand and shortages of everything created a perfect storm. Hawaii hasn't been immune to this either. One example is a warning to expect long lines at Kahului Airport.
You've seen the data in my recent posts. Hawaii is at near pre-pandemic visitor levels, the vast majority of which are domestic travelers. Thanks to this, things are quite different here than they were before the pandemic. Fewer tour groups mean more individual travelers, leading to more chaos at the airport, especially since domestic flights often have similar departure times. Unfortunately, Maui isn't handling this change well, especially when it comes time for visitors to head home.
Expect Long Lines at Kahului Airport
A recent Star-Advertiser article highlights the pain being felt at Maui's main airport. Officials there are warning the public to expect long lines at Kahului Airport, saying things have been like this for at least a month now. Honestly, though, thanks to friends that have traveled to Maui recently, I've seen how bad things are there. The major chokepoint is Maui's limited TSA screening capacity. Officials state that the average wait is around 45 minutes right now, though I've heard reports of waits over two hours long. That's AWFUL and can (and has) cause you to miss your flight.
Making matters worse, though, is the fact that Kahului International Airport wasn't designed for these kinds of lines. As a result, the long, snaking TSA lines are largely exposed to direct sunlight. Airport officials state that the conditions have already caused at least six medical incidents. To their credit, they've ordered fabric awnings to provide shade, though they don't expect to have them installed until the end of August.
Why is This Happening?
Officials state that unprecedented demand being met by airlines and condensed departure timings are causing this mess. In fact, an airport official specifically blamed airlines upgrading to "jumbo jets" for causing the crowding issue. I took a quick look at Kahului's departure schedule, and I don't see anything unrealistic happening here. Most of the aircraft operating to and from OGG are smaller Boeing 717s, Boeing 737s, and Airbus A320s. In fact, last Thursday, I counted seven widebody departures and three 757-200 departures. Those include:
Delta Air Lines Boeing 757-200 OGG-LAX at 12:10 pm
Hawaiian Air Lines Airbus A330-200 OGG-LAX at 12:35 pm
United Airlines Boeing 777-200 OGG-SFO at 12:50 pm
United Airlines Boeing 767-300 OGG-EWR at 2:35 pm
Hawaiian Airlines Airbus A330-200 OGG-SEA at 2:50 pm
United Airlines Boeing 787-9 OGG-ORD at 5:20 pm
American Airlines Boeing 787-9 OGG-DFW at 5:53 pm
United Airlines Boeing 777-200 OGG-DEN at 7:52 pm
Delta Air Lines Boeing 757-200 OGG-SEA at 8:24 pm
Delta Air Lines Boeing 757-200 OGG-LAX at 10 24 pm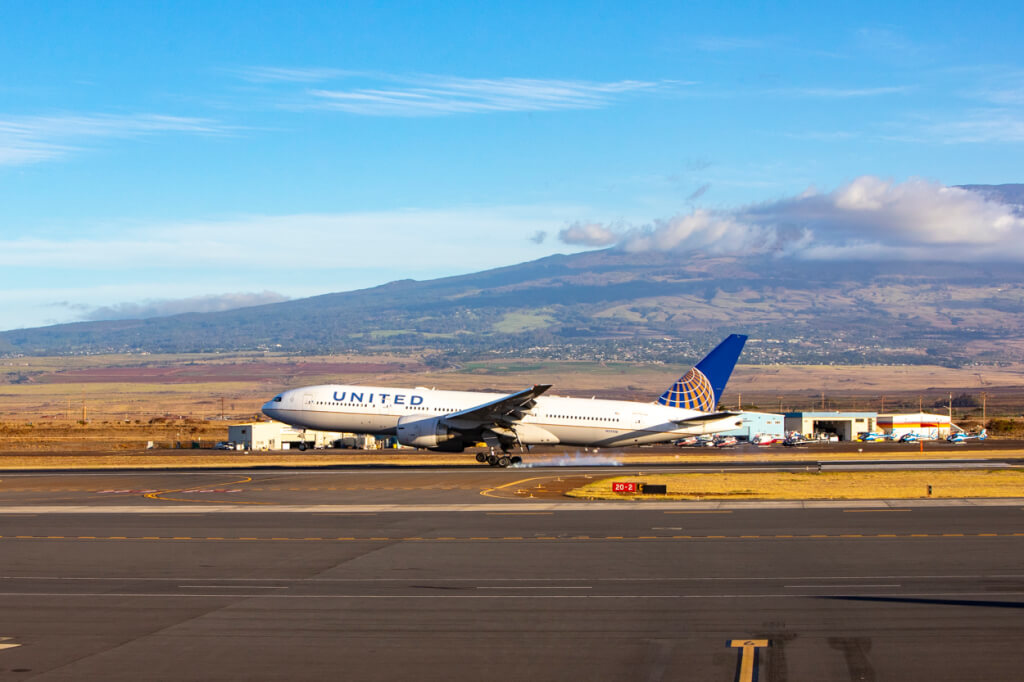 That's not a lot of bigger jets, and they're reasonably spread out throughout the day. To me, the reason why you should expect long lines at Kahului Airport is the plethora of smaller aircraft flying out of there. Hawaiian offers a ton of frequencies throughout the day, and Southwest also upped its intra-Hawaii schedule. Hawaiian also uses OGG as its primary focus city and provides a TON of direct flights to the West Coast using its Airbus A321neos. In fact, during the busiest window of 10:00 am to 2:30 pm, Hawaiian has 20 departures from OGG. The next busiest airline is Mokulele with nine departures, though they use MUCH smaller aircraft.
What Can You Do?
Besides heeding warnings to expect long lines at Kahului Airport, what can you do? Airport officials suggest not bringing carry-on bags to help speed the process. That, to me, is an unreasonable ask as most of us travel at least with a small backpack, purse, messenger bag, etc. To me, the only thing you can do is to avoid departure times between 10:00 am and 2:00 pm if you can. Sure, early evening at OGG sees a lot of widebody traffic, but Hawaiian also operates far fewer flights during this time. In fact, from 3:00 pm to 11:59 pm, Hawaiian only has 12 departures from Kahului.
If you can't do this, the next best thing is to plan accordingly and to download the TSA app, which gives you wait times at specific airports. It might also be a good idea to wear sunscreen and bring a bottle of water, at least for now. Just be sure to empty or dispose of that water BEFORE going through the checkpoint.
Expect Long Lines at Kahului Airport, Final Thoughts
Travel isn't normal. We know this. Given this, a little planning will often go a long way towards easing your travel pains. But, not to fret. Action is being taken to address the situation officially as well. Airport officials know that telling travelers to expect long lines at Kahului Airport isn't a long-term solution. As a result, they're working to install an additional screening lane by the end of the month. A new five-lane checkpoint is also in the works, though it won't be ready until late 2024/early 2025. For now, though, you'll just have to hang tight.