Ever since reopening, the islands have been setting new hotel rate records. After a brief reprieve in May, Hawaii hotel rates soared in June 2022, resulting in higher revenue per available room (RevPAR) than in pre-pandemic times despite lower occupancy rates.
If you've been thinking about traveling to Hawaii this summer or already have, it isn't your imagination – things are dramatically more expensive than in 2021 and 2019. In fact, Hawaii's Maui County is now the third most costly (in terms of hotel rates) "sun and sea" destination in the world, according to the Hawaii Tourism Authority's latest figures.
Hawaii Hotel Rates Soared in June 2022
I skipped reporting data from May, but that month saw a brief reprieve in hotel pricing. That month saw a statewide average daily rate (ADR) of $340 and a RevPAR of $251, which is down a bit from April's ADR of $371 and RevPAR of $283. Unfortunately for us, that downward trend didn't last long, as rates shot up in June. In fact, June saw the highest rates in recent years, except for December 2021, which was even higher! So how high is high? In June 2022, our statewide ADR came in at $392, with RevPAR at $297.
Unsurprisingly, the luxury market saw the most significant increase, with ADR soaring to $883 last month, which is 16.9% higher than 2021 and a whopping 59.4% higher than 2019! This resulted in RevPAR of $546, which is 2.3% better than 2021, and 23.2% better than 2019. Midscale and economy properties combined had a statewide ADR of $228 (14.7% higher than 2021 and 35% higher than 2019), resulting in a RevPAR of $178 (19.7% higher than 2021 and 29% than 2019).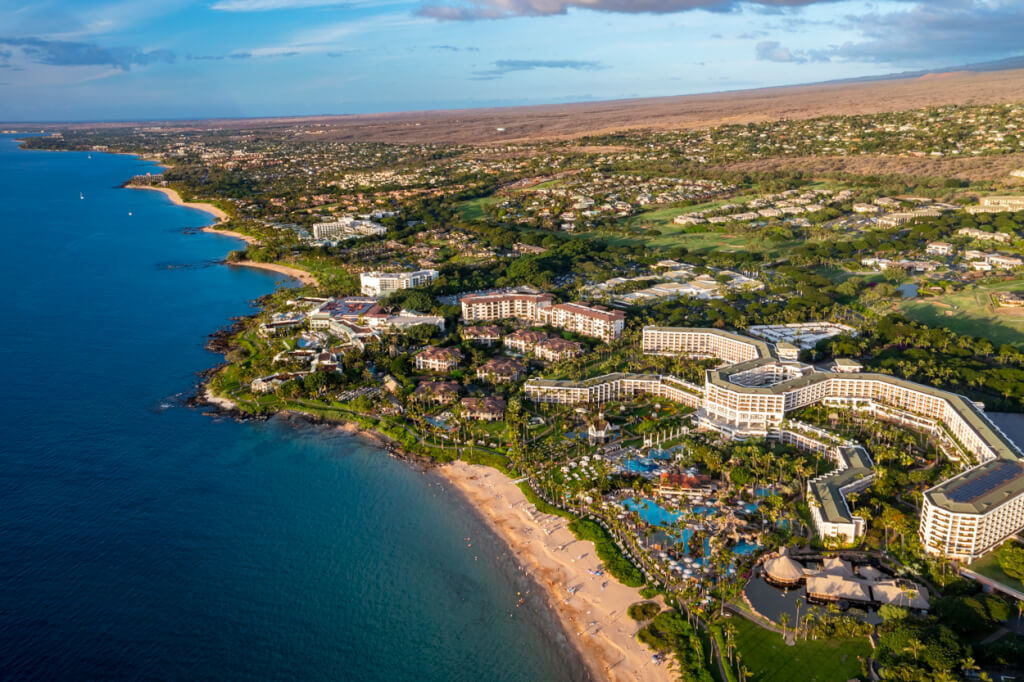 Of all the counties in Hawaii, Maui came in first yet again with an overall ADR of $644, which is 20.2% higher than last year and 63.6% higher than 2019. And, get this, the highest ADR in the state came from Wailea at $1,025, which is 27.4% higher than last year and 66.3% higher than 2019). Ouch!
I'm not going to detail the statistics for the other islands, but know that Kauai was the second most expensive island with an ADR of $418, followed by the Big Island at $411 (though the Kohala Coast was at $642), and Oahu was the cheapest with an ADR of $284.
Despite how Hawaii hotel rates soared in June 2022, occupancy didn't take a hit month-over-month. In fact, last month, our overall occupancy rate was at 75.8%, which is up from 73.9% in May. That said, occupancy was 1.2% lower compared to June 2021. Luxury properties saw the lowest occupancy rates of the bunch at 61.8% (8.4% lower than 2021 and 59.4% lower than 2019), while lower tier properties were higher than the average at 78.2% (3.3% higher than 2021, but 3.2% lower than 2019). Of course, higher revenues all around helped to offset lower occupancy rates.
Interestingly, Maui saw the largest drop-off in occupancy rate at 70.1%, which is down 9.7% compared to 2021, and 10.5% from 2019. Wailea saw the largest drop-off at 64.1% (down 11.3% from 2021 and 26.9% compared to 2019). But West Maui didn't fare much better at an occupancy rate of 72.9%, which is down 9.8% from last year and 8.3% from 2019).
Interestingly, Kauai was the only island to see consistent growth with an occupancy rate of 83.4%, which is 7% higher than last year and 9.1% higher than in 2019. The Big Island saw an overall decline of 9.9% and 8.9%, respectively, to an occupancy rate of 71%. Oahu fared a little better, growing 1% compared to last year but declining 11% from 2019, with an overall occupancy rate of 77.3%
Hawaii Hawaii Compares
As Hawaii hotel rates soared in June 2022, it cemented us as the most expensive tourism market in the nation. Our statewide ADR of $365 far surpassed second-place Miami, Florida, at $286, while New York City came in at $252. Insanely, Maui, specifically with its ADR of $644 last month, was comparable in price to places like the Maldives ($685) and French Polynesia ($676). Yeesh. Would people rather go to Maui than the Maldives or French Polynesia? Don't get me wrong, I love Maui, but this is insane!
Hawaii Hotel Rates Soared in June 2022, Final Thoughts
Have you seen how high Hawaii hotel rates soared in June 2022? Did the prices impact your Hawaii travel decisions? If I had to pay these rates, I'd definitely think twice. At the same time, it makes me wonder. June was also when I got my fantastic Waikiki Beach Marriott kama'aina deal – just $150 + tax. No resort fee! But I'm not complaining. 😉