Just a friendly reminder, the 2019 World of Hyatt Category changes go live on Monday! So make sure you make your award reservations for properties adjusting up NOW.
Marriott's annual category changes happened earlier this month.  And, boy, have things been a mess!  I'm not surprised, though, given how messed up that whole program is nowadays, but more on that later.  I'm sure Hyatts changes will be much smoother, though.  
2019 Changes
In case you've forgotten, 130 hotels are moving up a category, while 129 are moving down one, for a total of 259 hotels changing this year.  And to Hyatt's credit, their table showing which properties are affected is MUCH more thoughtfully organized than Marriott's. 
The above changes go into effect on March 18, 2019, at 11:01 pm CT. Hyatt states that you can book now to lock-in your rate at properties that are increasing in price. And, on the other end, if you have an award stay at a property decreasing a category, you can leave the reservation as is and they'll refund you the difference in points. Hyatt says their agents will begin proactively refunding points on March 19, 2019.
At first, I thought Hyatt was being oddly specific about when their change is going into effect. But after reading about some of the back and forth other bloggers have had with Marriott when things went wrong, I say good on Hyatt. At least we know exactly when we have to make our reservations by!
World of Hyatt Changes Impact in Hawaii
This year only three Hyatt properties in Hawaii are experiencing award category adjustments. And, in a first I've seen in ages (excluding Marriott's weird program integration adjustments), a Hyatt property is moving down a category in Hawaii. I know what you're thinking too; shockingly, it's not the Hyatt Place Waikiki that's adjusting down.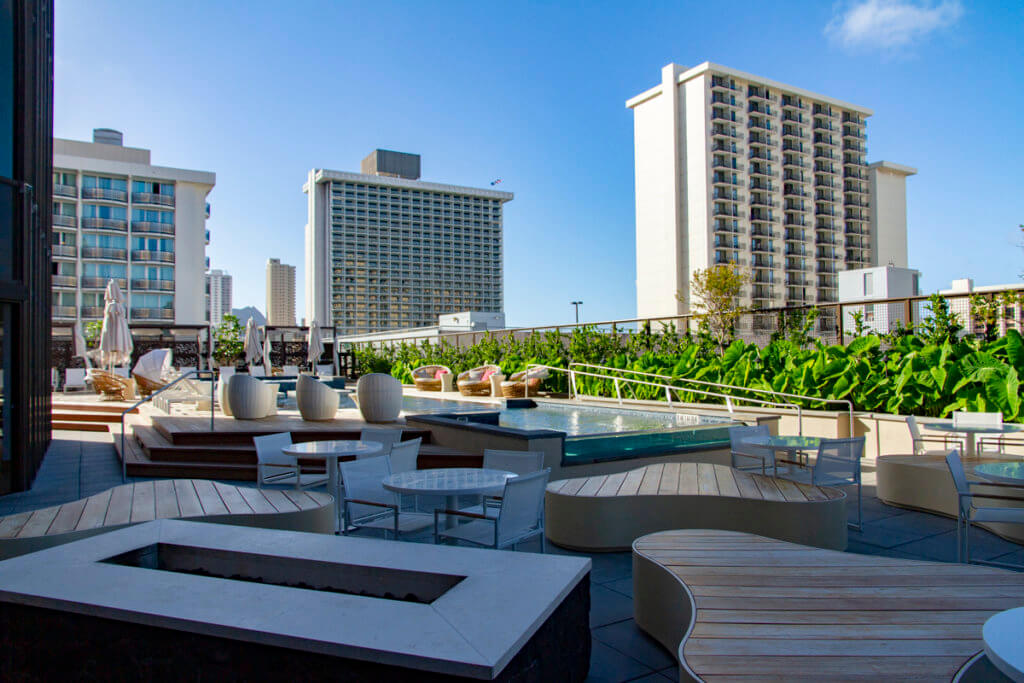 To my surprise, it is the Hyatt Centric Waikiki that is moving from Category 5 to 4. That makes the property eligible for use with the World of Hyatt Visa Certificate! And that's great news because the Hyatt Centric is one of my favorite Waikiki properties. The other two changing, unsurprisingly are the Hyatt Regency Maui (Category 5 to 6) and the Andaz Maui (Category 6 to 7).
Maui is an incredibly popular destination, so it makes sense that these two properties would see an increase. Especially since the Andaz, to this day, continues to play games with award night availability. I've pretty much given up on staying there on points anyway, so not like this matters to me.
And, in case you're wondering, an award night at the Hyatt Centric Waikiki is going from 20,000 points per night down to 15,000.  But an award stay at the Hyatt Regency Maui is going from 20,000 to 25,000 points per night.  And, finally, an award stay at the Andaz Maui is going from 25,000 to 30,000 points per night.  If you can find award stay availability, that is.  
2019 World of Hyatt Category Changes Go Live Monday, Final Thoughts
I have a Hyatt Credit Card certificate sitting in my account right now, which is good at category 1-4 properties. And since the Hyatt Centric Waikiki is dropping to category 4, I'm waiting till Monday to make my award reservation. But, again, if you're considering an award reservation at a property increasing a category, book now before it's too late!