You may have noticed that I was a day late in delivering my weekly recap. It usually goes out on Saturday mornings, but actually went live Sunday evening.
What were you doing Jeffsetter?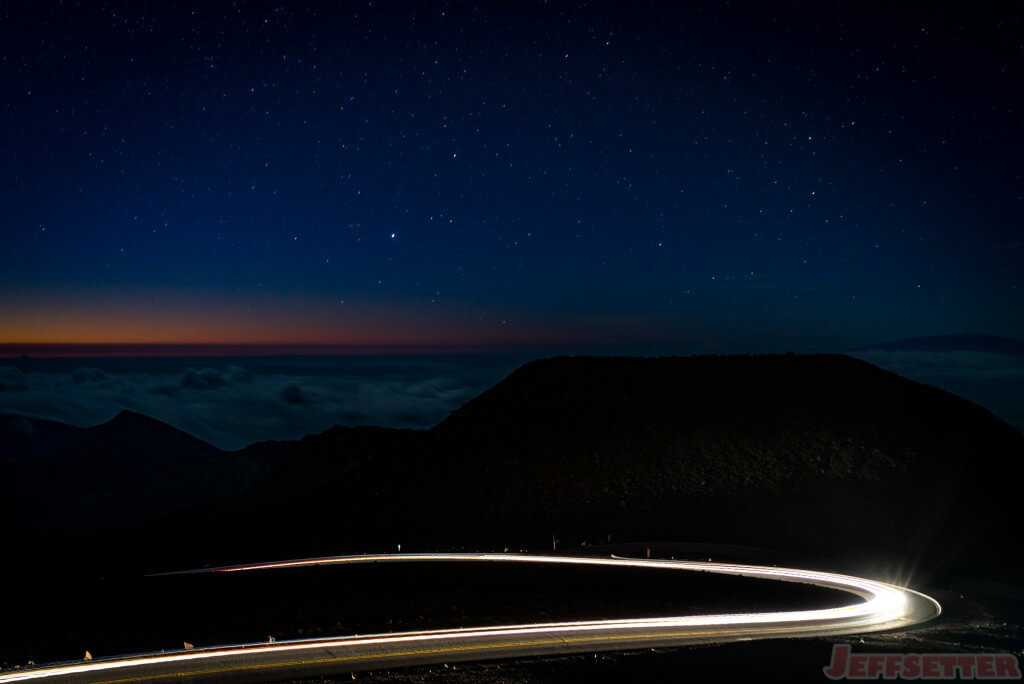 Well, we got up at 2:30 in the morning to make our trek to Haleakala National park to catch the sunrise.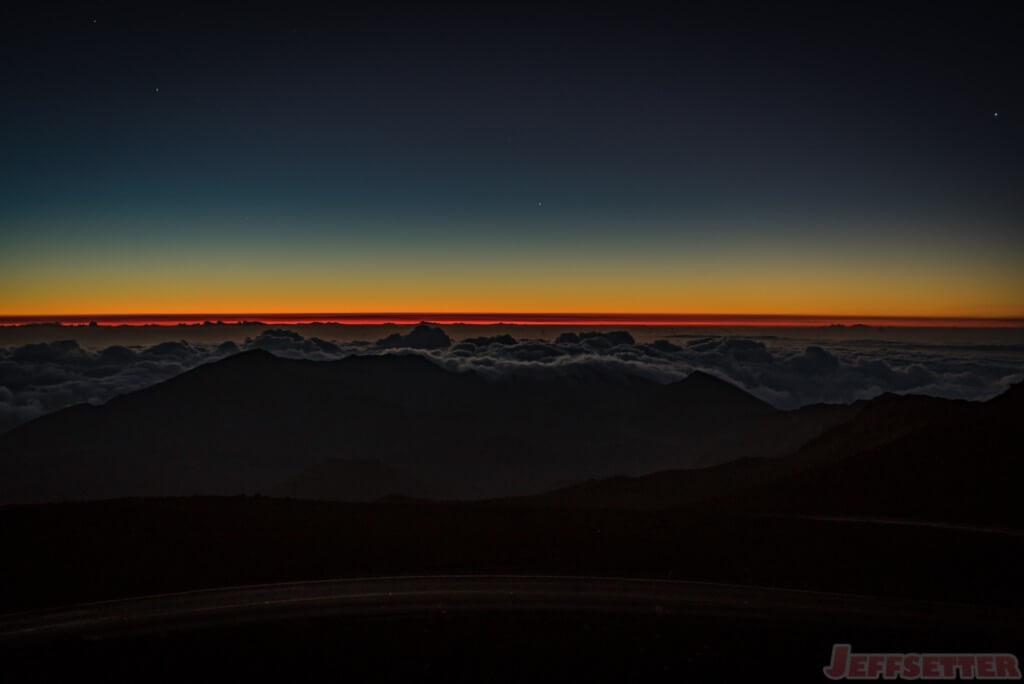 I was told by many people that this is a must-see attraction for Maui, and they were definitely not wrong! Our correspondent Kyle even wrote about it in his Maui guide last month.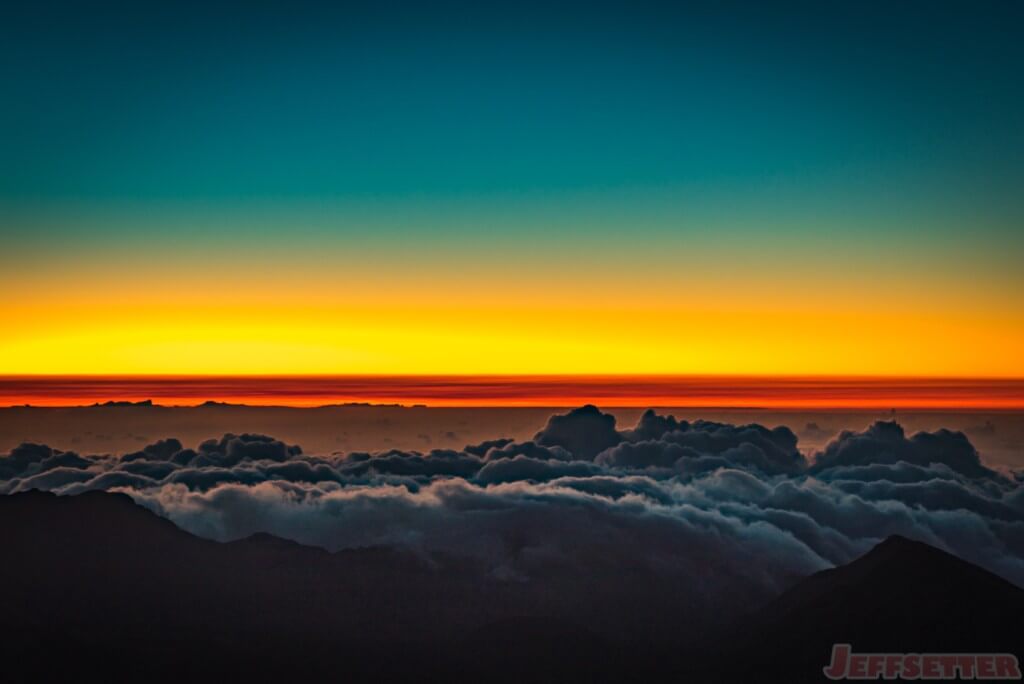 From our location in Kihei, it took us about 1 hour and 45 minutes to the Summit of the mountain, which is just over 10,000 feet and just above the clouds. After paying our $15 per car park entry fee at the national park, we drove up to the summit.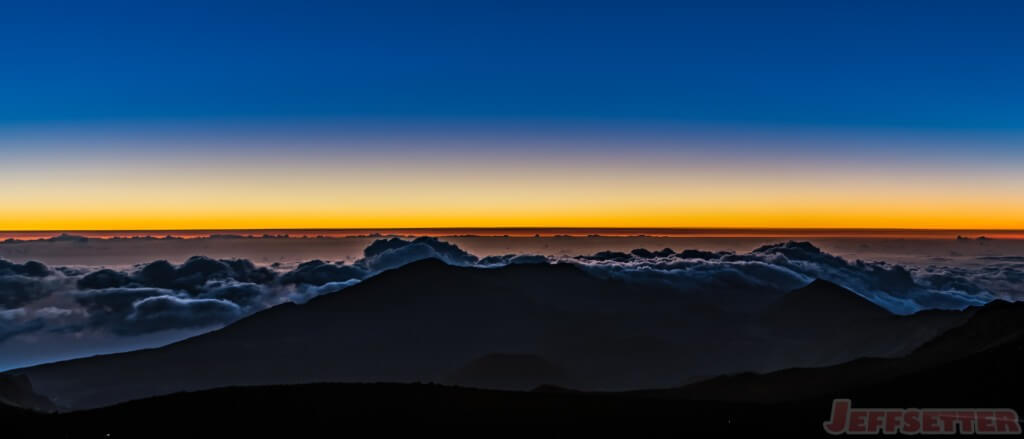 We reached the Summit at around 4:30 AM. It was freezing – probably 40 degrees and windy – but we braved the cold and lack of light to get some awesome photos. If we would have arrived at 4:45 AM, we wouldn't be able to find a parking spot at the Summit. That is how popular this place is on a daily basis!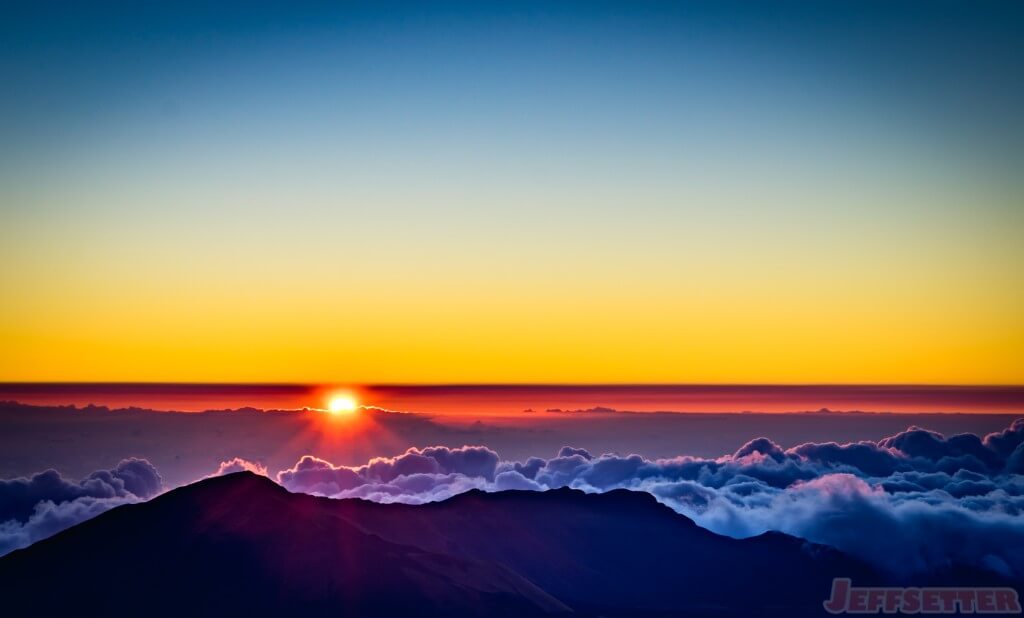 From there it was a waiting game. I started by trying to photograph the stars, but most photos didn't turn out. My favorite photos of stars included tail lights from cars driving away from the Summit, turned away due to a lack of parking spots. You can see it in the beginning of this post.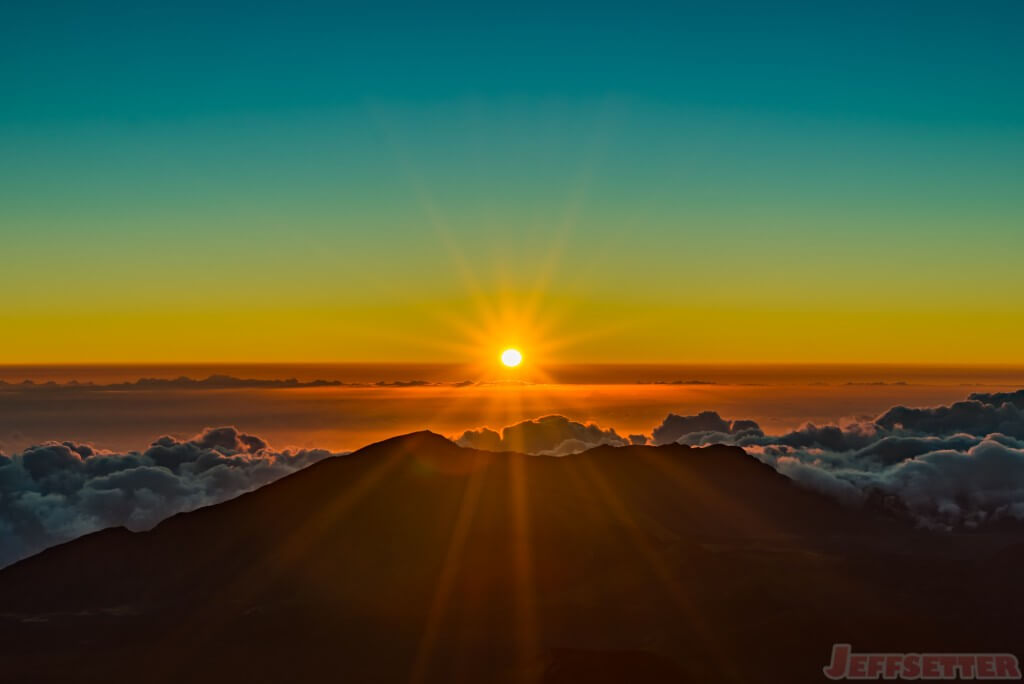 When the sun poked through the clouds, I expected everyone to start cheering. But apparently we were all too cold. The poking of the sun was almost uneventful.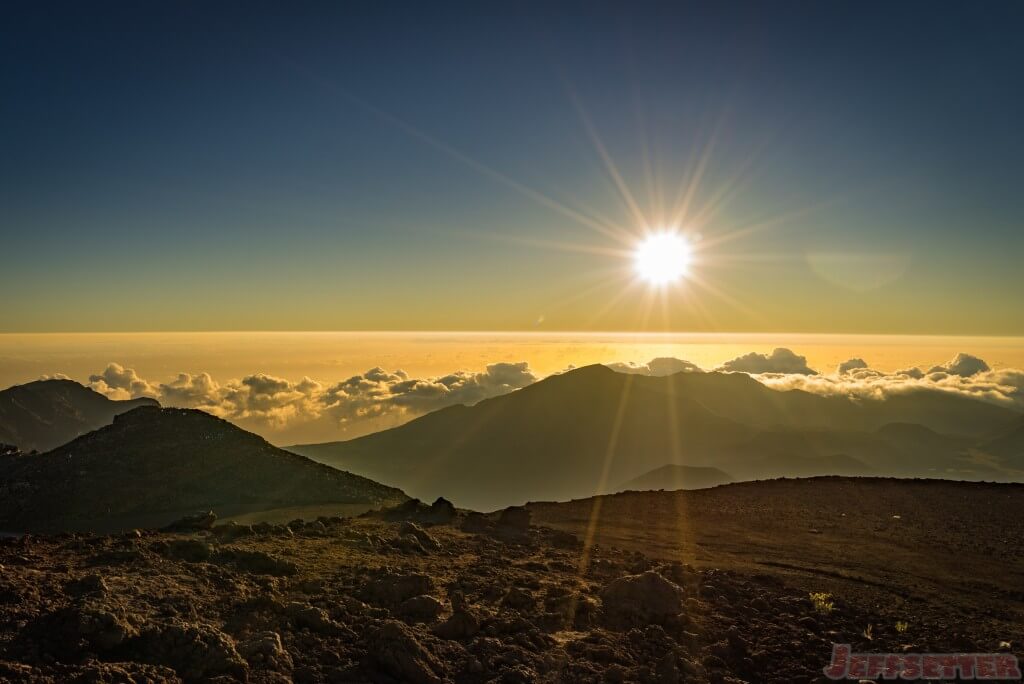 But we continued to snap away until the colors started to leave the sky. Then we went back to the car and turned the heater on full blast. Morning photography is cold, even in Maui.
Would we recommend watching sunrise on Mount Haleakala in Maui? Absolutely! Dress warm and set your alarm for earlier than you can imagine and you will be just fine. Frozen, but just fine.
And the best part is that it's all over before 9 AM, so you have the rest of the day to sleep do whatever you want.