Last updated on November 20th, 2017 at 01:28 am
Aloha, Kyle again.  In preparation of Jeff's big Hawaiian adventure, I've been writing guest posts going over what to do and what to eat in Hawaii.  So far we've covered Oahu Activities and Oahu Dining, so today, we'll be moving on to Jeff's primary "residence" in the islands… Maui.
Being the second youngest, and therefore second of the main Hawaiian Islands, Maui has a more diverse range of outdoor activities than Oahu.  It's also the second most populous island in the State, which to me means it offers an excellent balance between the urban feel of Oahu and the country feel of the Big Island or Kauai with lot's to do. Here is a list of things to do in Maui.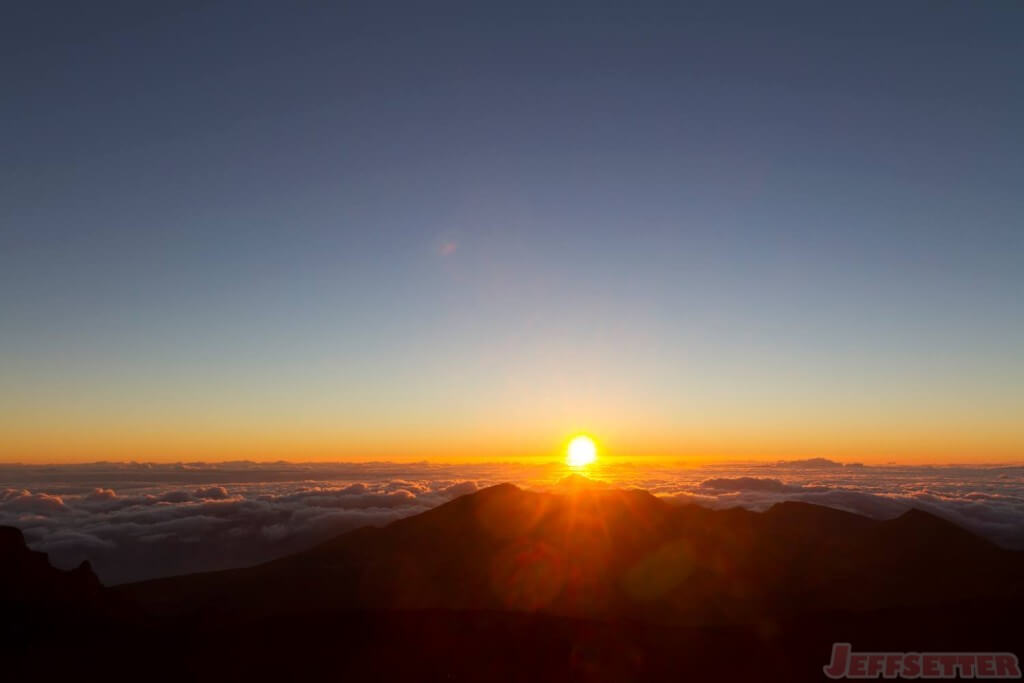 Sunrise (or sunset) atop Haleakala is probably one of the most popular things to experience when visiting the Valley Isle.  It truly is an awesome experience, but the crowds are ridiculous regardless of whether you go for sunrise or sunset.  Get there EARLY and claim your spot, but remember to drive all the way up to the very summit rather than stopping at the lower, but larger parking lot.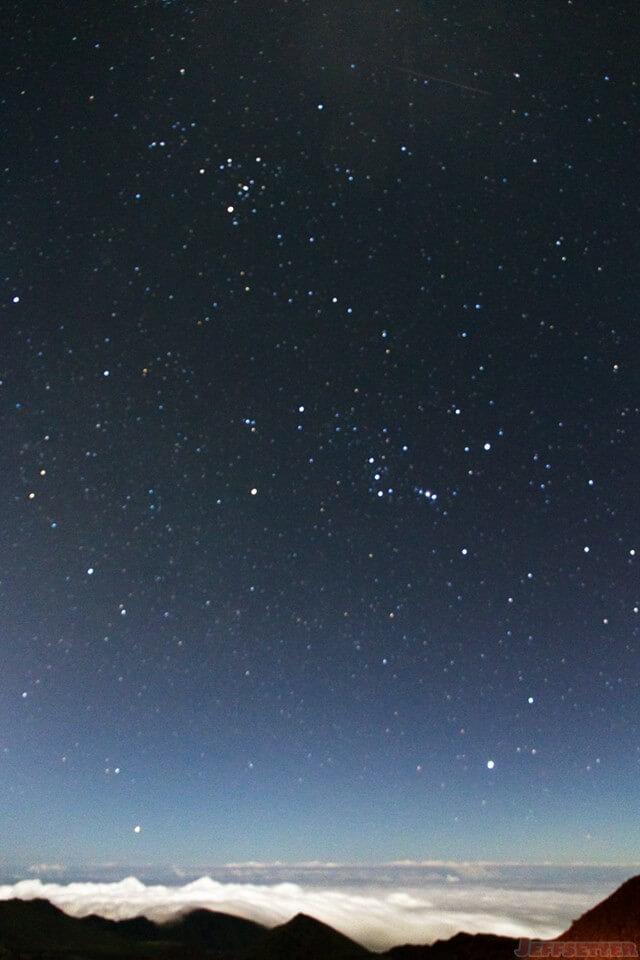 Going early is great too (for sunrise) because you'll be able to see stars like you've never seen them.  It's too bad I missed focused and my photos came out all blurry.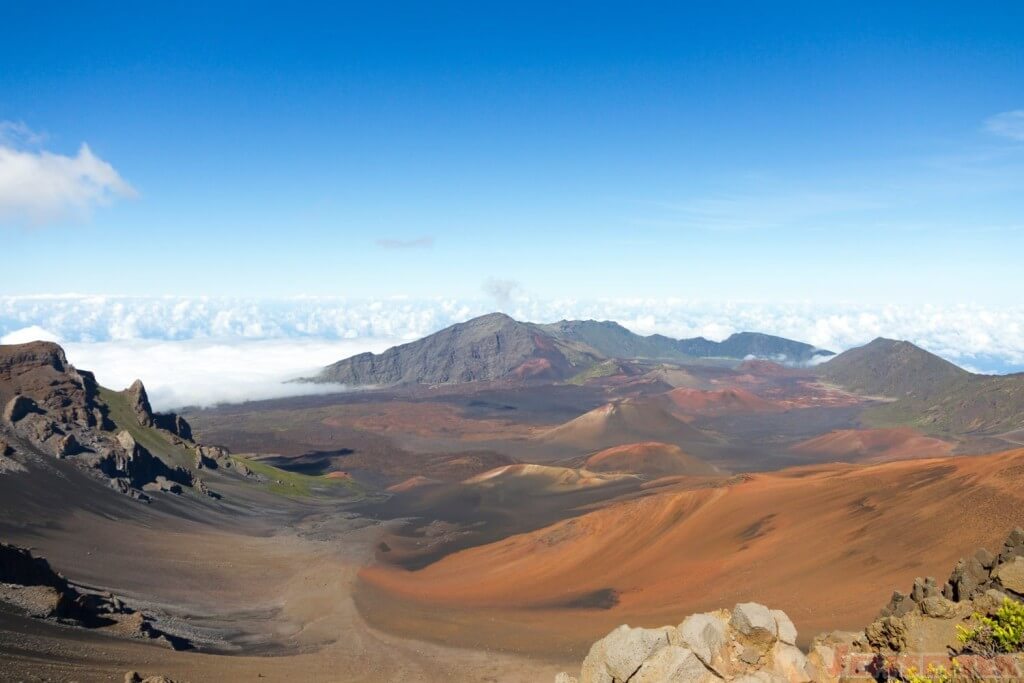 And after sunrise (or before), be sure to take some time to explore the park itself.  It's a gorgeous area during the day with a unique landscape and rare, endangered plants  and animals.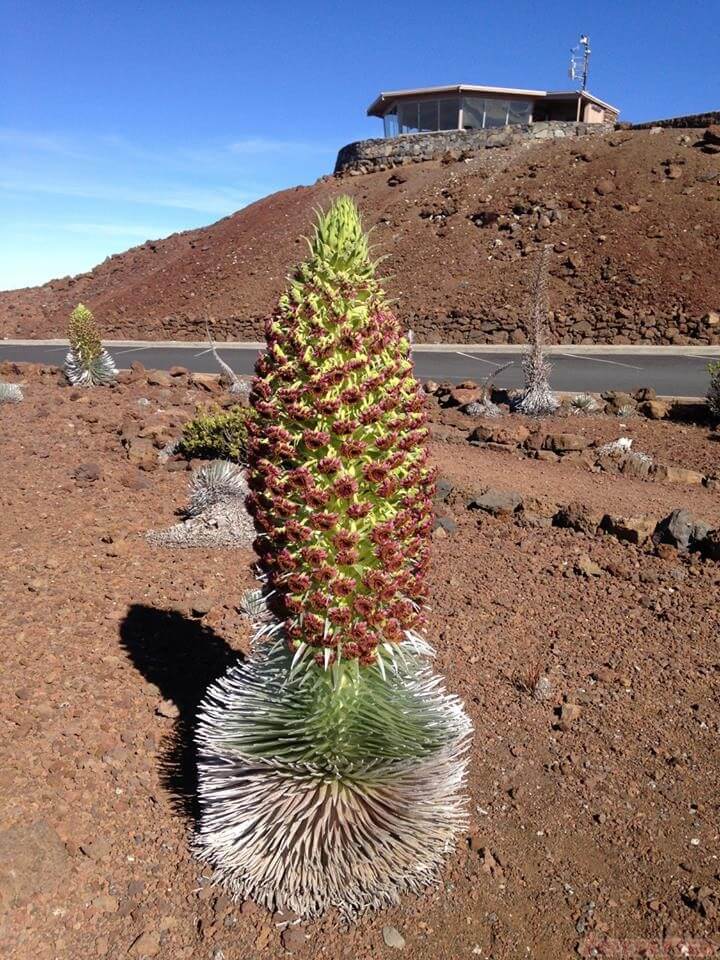 If you're lucky, you may even see some Ahinahina (Silverswords) in bloom.  Just remember, the Ahinahina is very sensitive.  Touching or even walking too close to it (shallow root system) can kill it.  And Haleakala is a high-elevation environment, so pace yourself to avoid altitude sickness.
It's also important to note that it is COLD up there.  Many watching sunrise are ill prepared for the temperatures around the summit, especially during the winter when Haleakala can get some snow and/or ice.  Winds are also much stronger around the summit, with 25MPH winds around sea-level often being amplified to 40+ MPH gusts around the summit.
So be sure to check the weather before heading up and plan accordingly.  Drive times vary, but range from 1 hour 15 min+ to around 3 hours.  If you're staying in Hana… forget it.  Oh and there is a $10/car entrance fee.  However, this fee is good for (I believe) 3 days and will grant you access to Haleakala Crater and the Kipahulu areas of the park (more on that later).
Nestled high on the slopes of Haleakala in the Kula region, Ali'i Kula Lavender is the original lavender farm on Maui.  The 13+ acre form grows many varieties of the fragrant, purple flower and sales a wide variety of culinary products, toiletries and more made from their crops.
My favorite item to buy?  The lavender shortbread cookies, though inventory is highly inconsistent and they didn't have 2 out of the 3 times I've visited so far.  They do also sale lavender coffee, tea and scones to enjoy on property, though I wasn't a fan of any of those sad to say.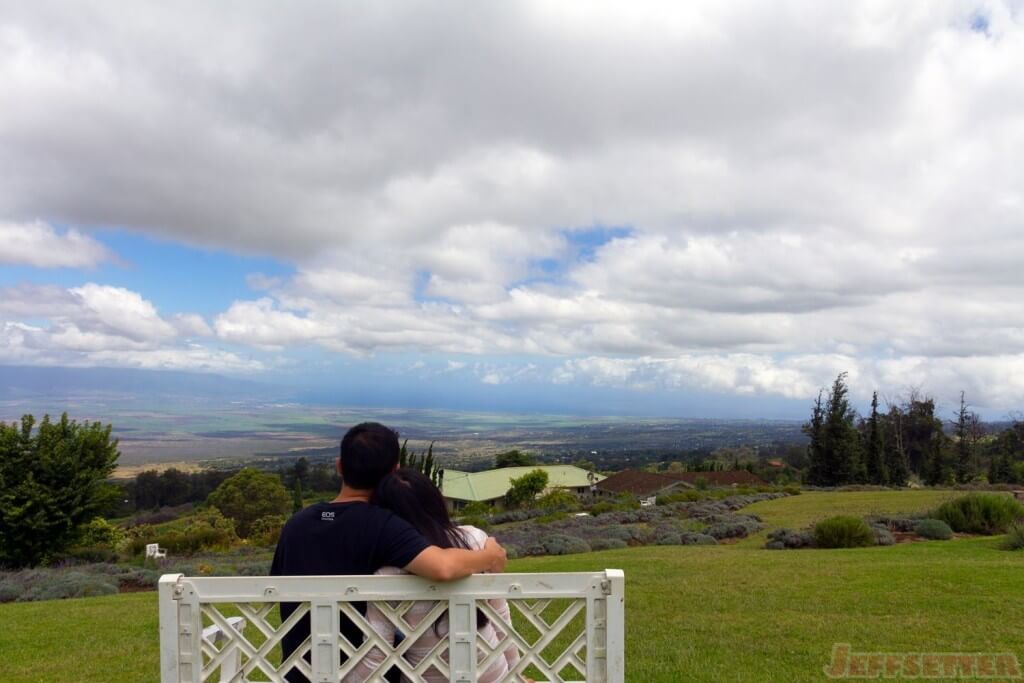 I've got to say, though, I would order a picnic from them (or bring your own) to simply enjoy the cool climate, the wonderful fragrance and the spectacular views of central Maui.  If you have little ones or just want something to do on the visit, they do also have a scavenger hunt that takes you throughout the property and it's many gardens including other types of flowers than lavender and even fruit trees.
Admission is $3/person, though Military, Senior and Kama'aina discounts do apply.  Guided tours are $12/person or $10/person when booked in advanced.  It's about a 45 min. to 1 hour drive from Haleakala's summit.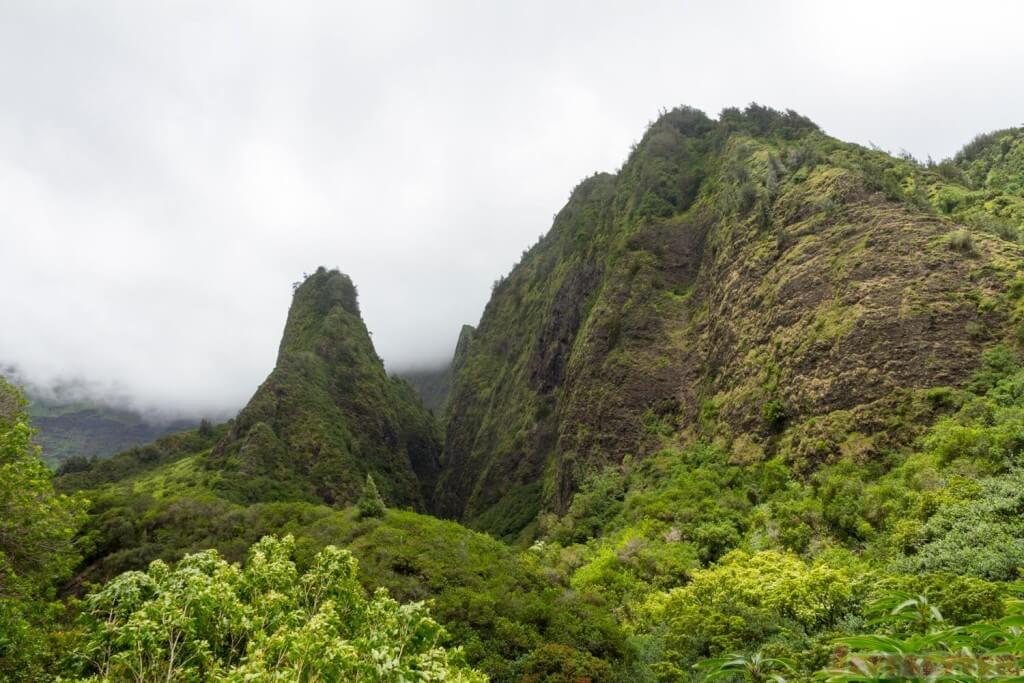 'Iao Valley State is home to the famous 'Iao Needle (Kukaemoku) located on the eastern slopes of the West Maui Mountains.  It's a short drive from the Kahului/Wailuku area, though parking is very limited and carries a $5 fee.  Some opt to park along the roadway leading into the park, but doing so is at your own risk.  To access the Needle itself requires a short, but steep walk up a paved path.  In my opinion, the area is beautiful (and even more so after a heavy rain due to the waterfalls), but it isn't that impressive.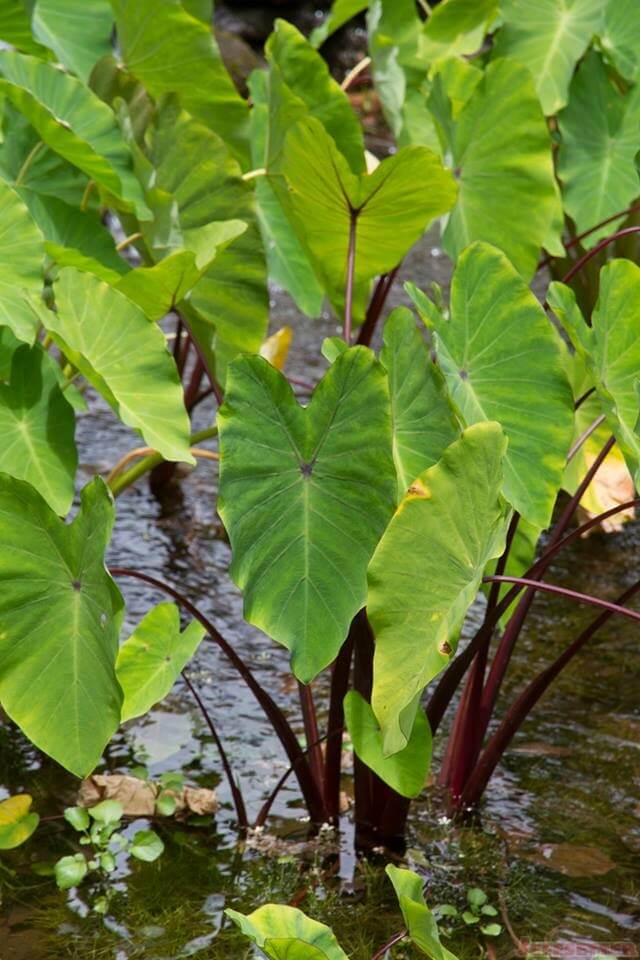 It's a really quick visit, even if you walk down to the lower level to see the example of a traditional Lo'i (taro patch).
There's also some pathways that parallel the 'Iao Stream.  In fact, you can take a dip in the stream, however, make sure you have no open wounds.  While not always present, Hawaii's freshwater streams do pose a leptospirosis risk.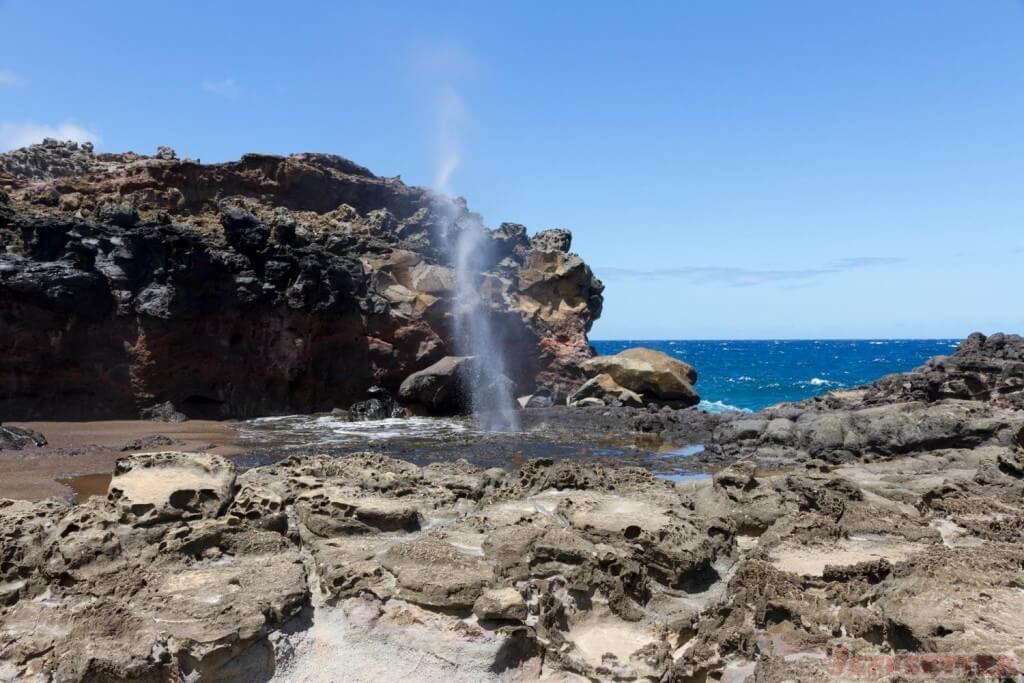 Nakalele Blowhole is a blowhole on the Northwest shore of Maui, past the luxury resort of Kapalua.  The blowhole is fairly small, especially if you compare it to the larger Halona Blowhole on Oahu's East shore and is also much more difficult to access.  The drive out here is a long one and includes lots of narrow, windy roads with some one-lane bridges.  The scenery on the drive out is nice, though, and the drive isn't nearly as arduous as the Road to Hana.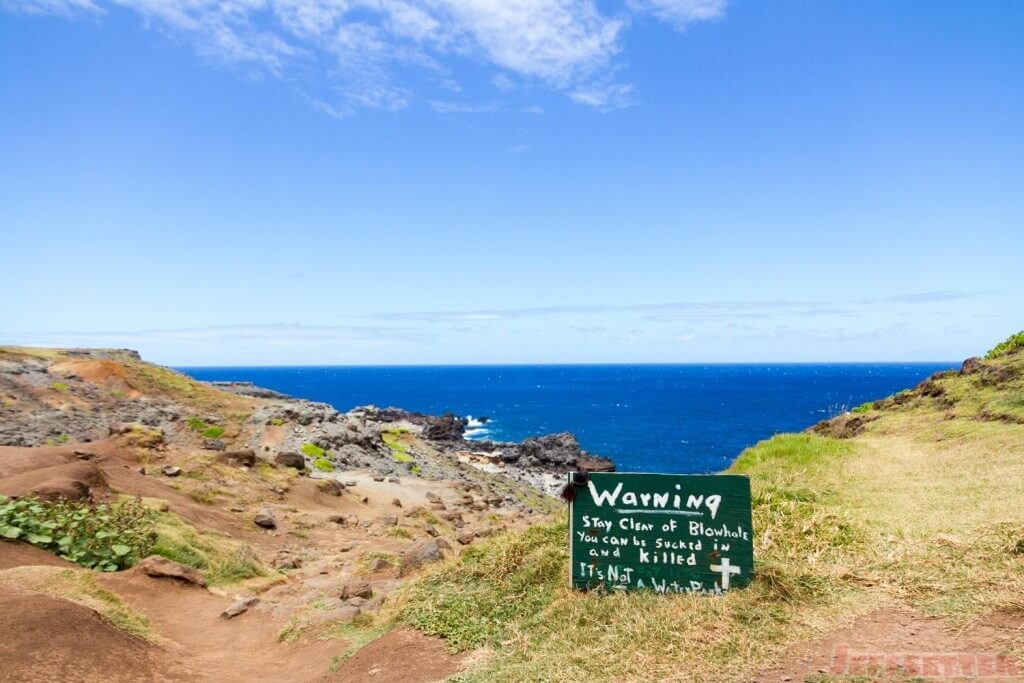 When you arrive, there will be a gravel lot to park at.  You'll the proceed to head to the coast until you reach the crest and see this view.  The blowhole isn't visible from up here, but is in the area of the black rocks down below.  It isn't a difficult hike down, but it is HOT and much of the hike down is slippery dirt/gravel and rocks, so be sure to wear proper footwear, don't be afraid to get a little dirty, and bring water.
There's usually some people selling water and snacks by the parking, but don't count on them always being there.  As the sign above suggests too, don't play in or near the blowhole.  Many, many people have died from their interactions with the blowhole.  Swimming here isn't necessarily a good idea either because of the rough surf.  But enough about that.  While the blowhole is interesting, the real reason why the wife and I trekked out here was for the natural rock formation.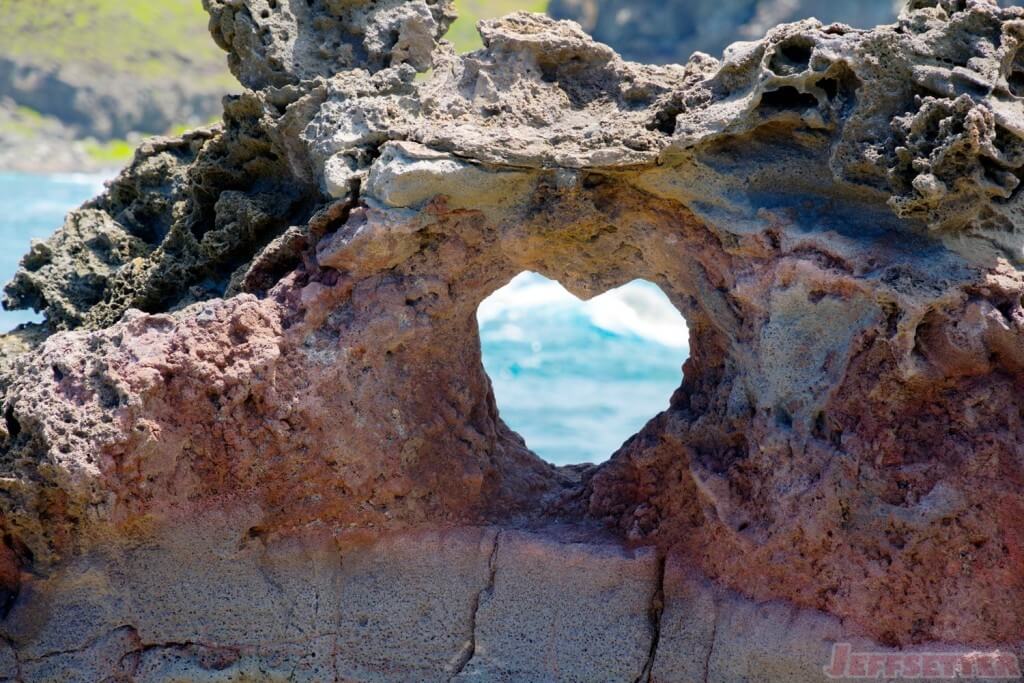 Yup, that is a heart shaped hole in the rock and that is the product of natural erosion.  The color is natural too.  Pretty cool huh?  One other note about this area… I've been told that thefts are common, so just use common sense and make sure you charge your rental car with a good credit card!
I haven't been here yet, but am planning to go on my next visit.  As the name suggests, this is a goat dairy located in Kula.  The farm offers tours, a cafe and gift shop.  You can enjoy goat cheese samplings, goat cheesecakes and even goat cheese truffles.  Tours start at $12/adult and up, with longer tours requiring reservations.
If you're visiting Surfing Goat Dairy, might as well swing by Ocean Vodka too if spirits interest you.  Tours are available for $10/person or $25/person if you want the lunch tour.  Standard tours don't require reservations, however, the lunch tour does require 24 hour advanced reservations.  Tours include sampling for those 21+
Maui isn't Jeff's Napa, but there is a winery in Ulupalakua on the slopes of Haleakala.  And get this… they offer COMPLIMENTARY WINE TASTING!
Vineyard tours are also available to those interested.  The winery offers a variety of wines including 2 pineapple wines, 1 sparkling pineapple wine, a Rose, a Syrah, a Chenin-Vioginer, a Framboise, Upcountry Gold (Vioginer, Muscat, Chardonnay), Ulupalakua Red (Syrah, Merlot, Malbec), and Lokelani (Pinot Noir, Chardonnay, Grenache) sparkling rose.  The last 3 wines use fruit from California vineyards to supplement Maui Wine's own fruit (Rose Ranch collection).  The middle 3 are the Estate collection, using fruit from Maui Wine's own vineyards.  The first 3 are wines made from Maui Gold Pineapple.
Located in the Kipahulu area of Haleakala National Park, just past Hana, Pipiwai Trail is a well maintained trail leading through bamboo forests leading to beautiful Waimoku Falls.  It's a pretty easy hike, but plan on spending 2-4 hours, depending how much of a shutterbug you are.  If you're going to drive all this way, though, you may want to plan on spending the night in Hana since it's a 2+ hour drive each way.  The best option in Hana is to stay at the Travaasa Hana.
Wai'anapanapa State Park is a park & camping ground on the Road to Hana.  The park offers cabins, traditional campgrounds, a hiking trail (Piilani Trail) and Maui's only black sand beach.
O'heo Gulch & the Seven Sacred Pools
Located in the Kipahulu area of Haleakala National Park is O'heo Gulch with its so called Seven Sacred Pools.  These are natural, swimmable pools fed by a series of small waterfalls.  Again, this area is past Hana too and does require a fee to enter like the rest of the park.
Skyline Eco-Adventure Tours Ziplines
There are a few different zipline operators on the island of Maui, but having had such an outstanding experience with Skyline on the Big Island, it's the company I'm going to recommend.  They have 2 ziplines on the island, one in Kaanapali and one on Haleakala, and offer a variety of other tours as well, including a Haleakala Sunrise + Bike Tour, in which you bike down the volcano and then enjoy the Haleakala Zipline.
For the ultimate in snorkeling or scuba diving, Molokini Crater provides a truly unique experience.  It's a partially submerged, extinct volcano that's become home to a large coral reef brimming with fish.  To get there, though, you'll need to take a tour boat out to Molokini.  For something a little closer to shore, Black Rock in Kaanapali (next to the Sheraton) has great snorkeling too.
Maui's only aquarium, the Maui Ocean Center is located a short distance outside of Kahului near Ma'alaea Harbor on the way to Lahaina/Ka'anapali.  Its main feature is a glass tunnel through the shark/ray exhibit, though they have many other exhibits including reef fish, jellyfish, sea horses, honu (green sea turtles), and more.  Day passes are $26 for adults, $19 for children and $23 for seniors.
The Puunene Sugar Museum is located near the Puunene Sugar Mill, the last surviving sugar mill in the state of Hawaii.  It's a small museum that gives you an idea about what life used to be like on the sugar plantations during their heyday, as well as the history of sugar and its influence on the State.
So this one has been mentioned a lot and it's one of those things were people either love it or they hate it.  If you get carsick, this drive probably isn't for you.  But if you do decide to make the trek, you'll be rewarded with many waterfalls and other scenic sites along the way.  Just remember to fill up your tank before heading out, get some food and drinks and use the bathroom before making the final push on to Hana.  Oh, and it would probably be a good idea to stay in Hana for at least a night or two, especially if you plan to do some hiking or go to the beach.  Of course if you don't want to drive, the Travassa Hana is offering packages including roundtrip flights from Kahului to Hana.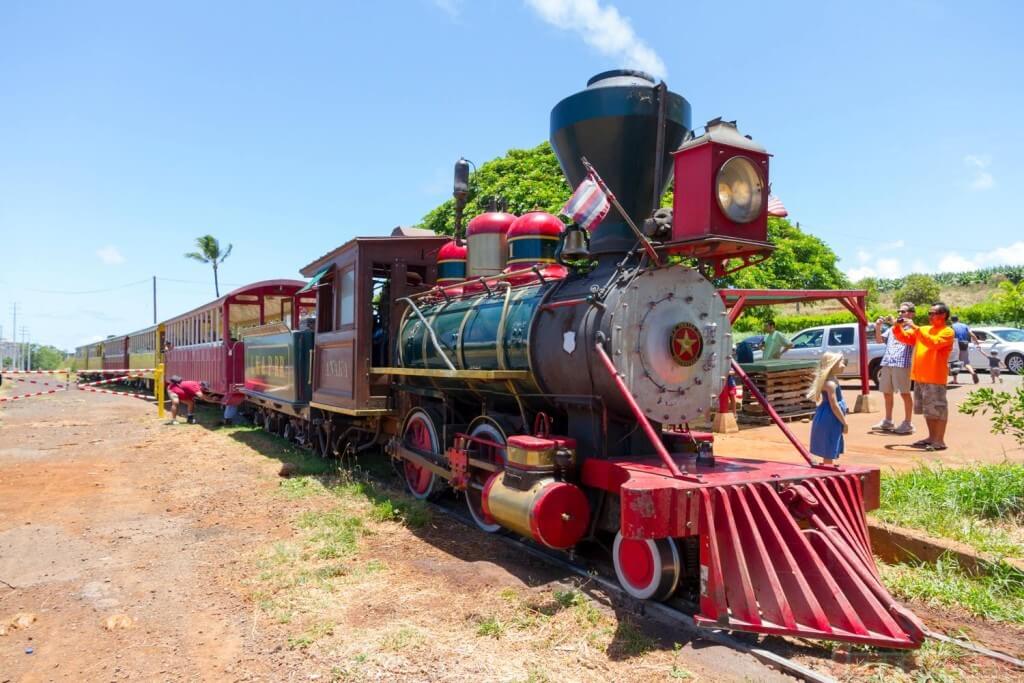 The Lahaina, Kaanapali & Pacific Railroad actually shutdown in August of last year, but an 11th hour deal saw the attraction saved and is currently in the process of being restored.  The new owners are anticipating a late 2015 re-opening.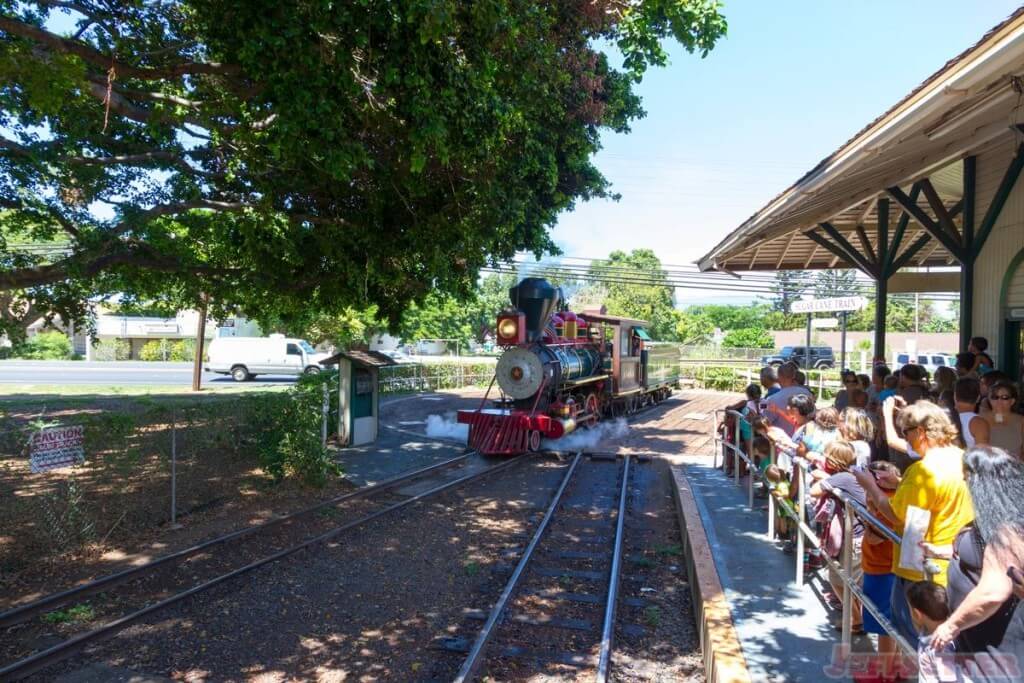 This is a steam locomotive operation running through what used to be sugar cane fields.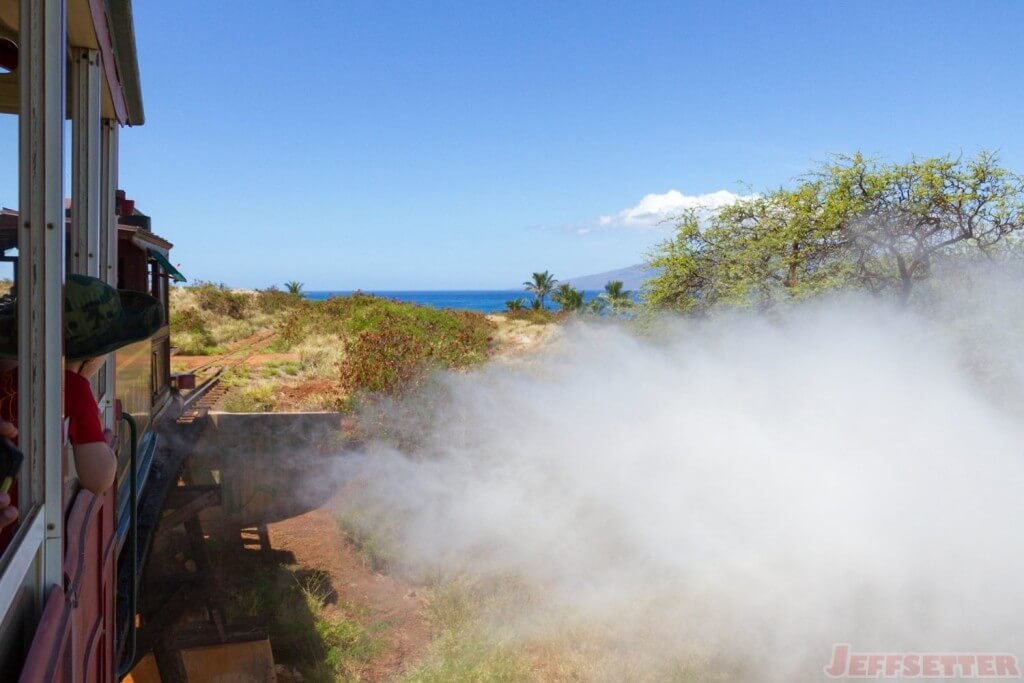 The 90 minute roundtrip ride provides beautiful views of the West Maui Mountains and the ocean beyond.  Pictures are taken from their last week in operation.  The massive crowds and poor condition of the equipment and right-of-way aren't normal.
Hiking
There are over 20 State sanctioned trails on Maui, much too many to cover here, so for more info, check out the State of Hawaii's hiking page: Na Ala Hele
Shopping
Front Street a very walkable area with tons of shopping & dining, though a bit touristy.  It's also the site of many large parties, especially around Halloween and other related holidays
Of course Maui has much more to offer than I've listed here.  There is definitely something for everyone here, whether it's lounging on the beach, hiking, paragliding, scuba diving, whale watching or just reading a book by the pool.  In fact, Maui County also includes the islands of Lanai and Molokai.  So if you so desire, you could actually take a day trip out to either of the islands.  Lanai has a ferry with regular service, while both Ohana by Hawaiian and Mokulele Airlines fly from Kahului to Molokai daily.  Just remember to take some time out to enjoy the little things… like a sunset walk along the beach in Wailea.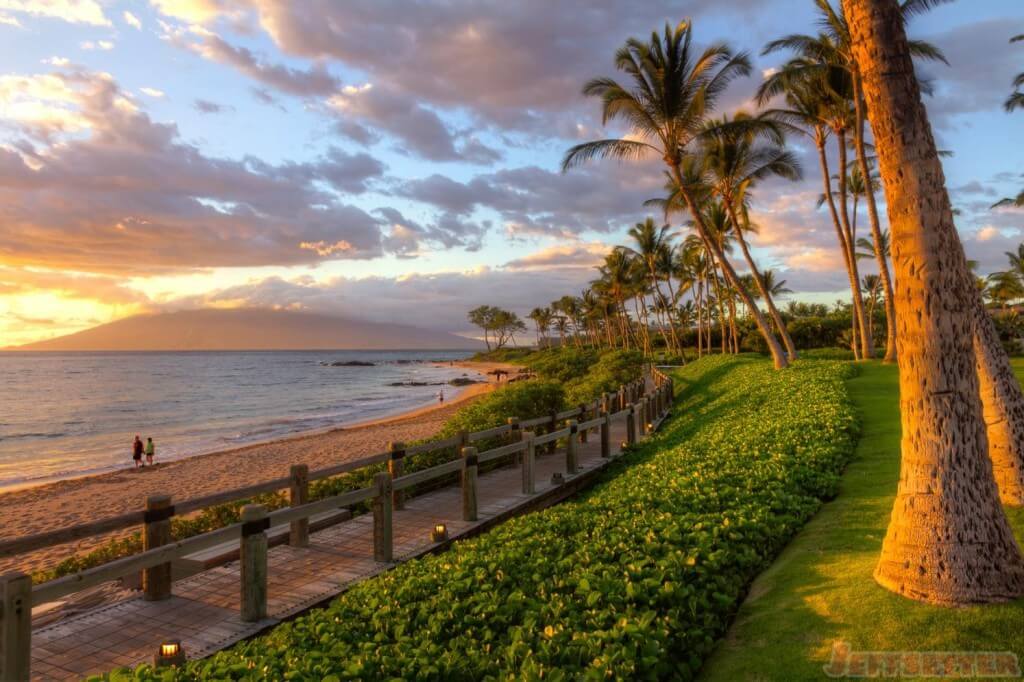 Stay tuned because next up we'll be delving into Maui's ever expanding food scene.