It looks like we're going to have to wear masks in public for the foreseeable future. So, why not add some island flair to your face coverings? I certainly have since some of my favorite local vendors began offering them!
Wearing a mask in public has quickly become an essential part of everyday life. And, while I've been fortunate enough to have a grandmother that keeps herself busy making masks, I do want to have more stylish options for certain use cases. Luckily, there's no shortage of these options out here in the islands. In fact, many of my favorite local vendors have begun offering masks. So, if you're looking for some island-style PPE, here are a few that I'd suggest.
Many regular readers will know that I'm a big fan of Sig Zane Designs aloha shirts. Zane's, high-quality, made in Hawaii shirts feature gorgeous, modern Hawaiian prints that have quickly become the premier aloha shirts in Hawaii. And, their face masks are no different. In fact, they're manufactured using excess fabric from their shirt production and features the same great designs. They're available in both pleated and non-pleated versions, and all masks include a metal wire on the top, a filter pocket, and a washable PM 2.5 filter!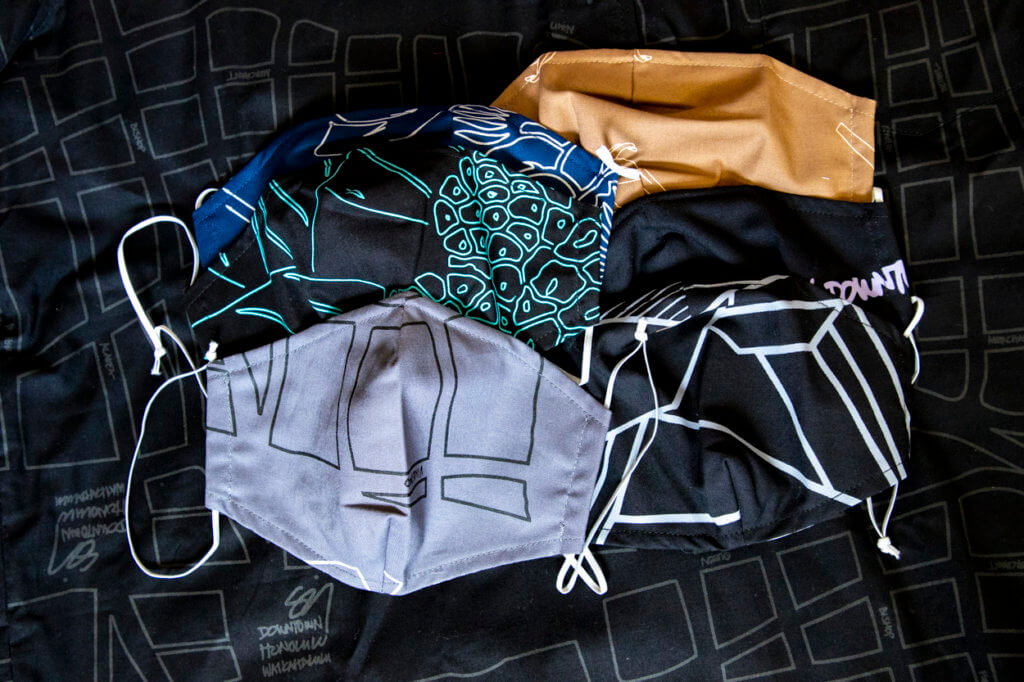 At the moment, Sig Zane Designs sells their masks via their website only. They're made available every Wednesday at 10 am HST, and are priced at $36 for a pack of three regardless if you're buying adult or children's sizes. A limit of three packs per person per day applies to ensure more people have the opportunity to buy. And, indeed, many are buying. On most Wednesdays, the masks sell out within seven to 20 minutes!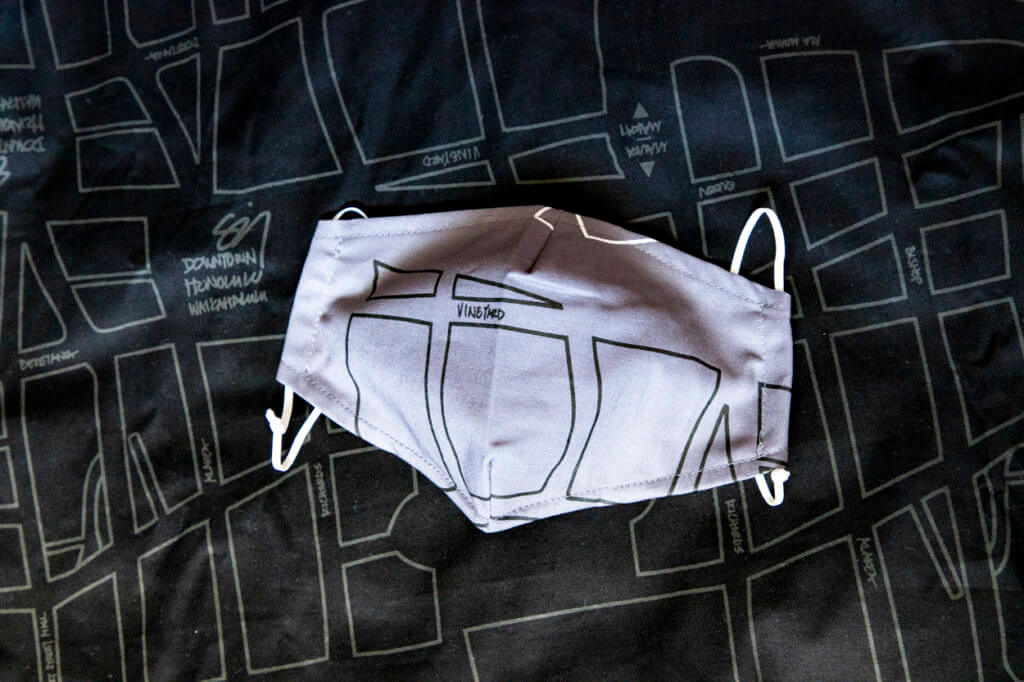 Early on during the pandemic, Tori Richard, one of Hawaii's oldest aloha attire companies began offering packs of face masks for free! They initially gave away packs of four masks made with their cotton lawn pucker fabric, which is a light-weight cotton fabric perfect for our island weather. And, like Sig Zane's masks, Tori Richards masks (at least in the beginning) are made right here in Hawaii.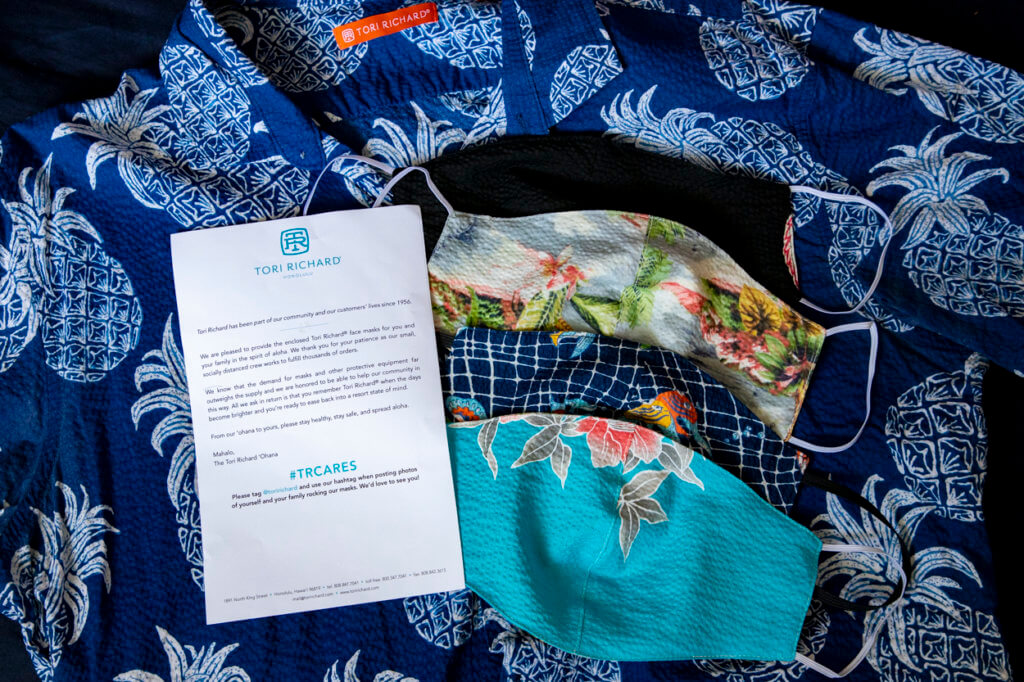 That free option has since ended and Tori Richard recently began selling packs of masks via their website and in their Ala Moana location. And, better yet, in-store shoppers can even match prints to shirts! Plus, at $58 for a pack of five, they're a pretty good deal too.
Though I don't yet have any shirts from Ari South, they're another company offering gorgeous, modern Hawaiian prints on shirts that are made right here in Hawaii. They're also one of the first Hawaii-based companies that I know of to offer masks. And while their masks don't have the same designs as their shirts, I do like their Hapawai and Hihiwai mask designs. What's more, their masks also feature a metal wire and filter pocket, much like Sig Zane's masks.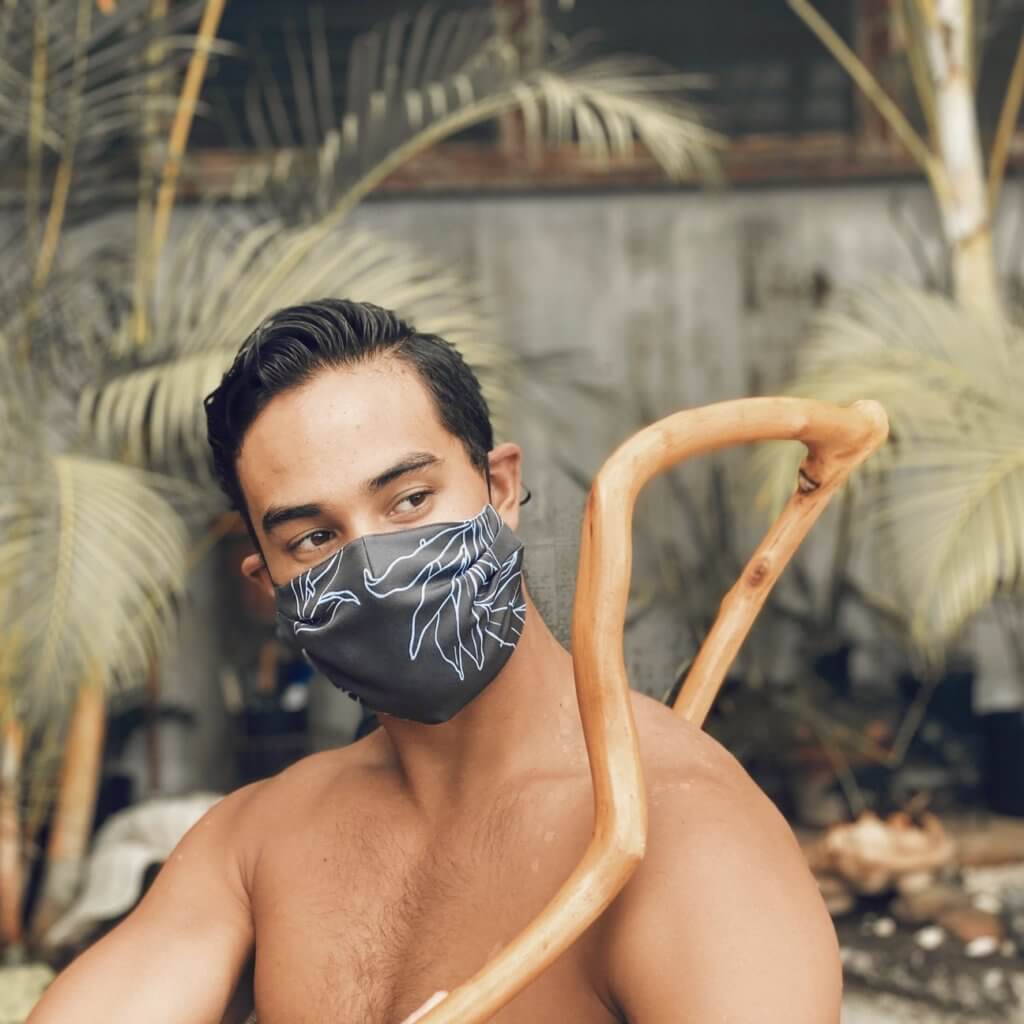 That said, Ari South's masks are quite a bit more expensive. The two lines mentioned above cost anywhere between $25 and $45 each. However, Ari South does donate a mask to healthcare works for each one ordered. Visit their website to check out their entire lineup.
Add Some Island Flair to Your Face Coverings, Final Thoughts
There are MANY more Hawaii-based companies out there making and selling masks. I encourage you to get out there and discover some of them on your own. However, the above three are the ones I like and would recommend. Heck, between Mrs. Island Miler and I, we've already purchased 18 Sig Zane Designs masks, plus four Tori Richards ones. And, given a need for both of us to have a week or two supply once we stop working from home, we do need more!