This post is part of a series of posts documenting my trip to French Polynesia and the Cook Islands. Other posts in this series include:
After spending the morning of our layover in the Delta Sky Club in Terminal 5, we exited security to head to the Tom Bradley International Terminal at LAX airport to check in for our flight on Air Tahiti Nui Airlines. Since we were checking in several hours before our flights scheduled departure time, there was nobody in the business class check in line in front of us (to that point, I don't think there was anyone in any of the Air Tahiti Nui lines waiting to be checked in).  The check in process was smooth and courteous, with our bags checked and tickets printed.
My biggest question for the airline was whether or not they had a business class lounge that we could use while we waited for our flight to board. Even after doing several searches for "Air Tahiti Nui Lounge LAX Airport" I could not find much solid information about the hours of the lounge, what to expect, etc. This is actually my main reason for making this review so comprehensive – to help others in a similar situation.
Just as I was about to inquire about the lounge situation for the flight, I received a ticket inviting us to the Business class lounge on behalf of Air Tahiti Nui.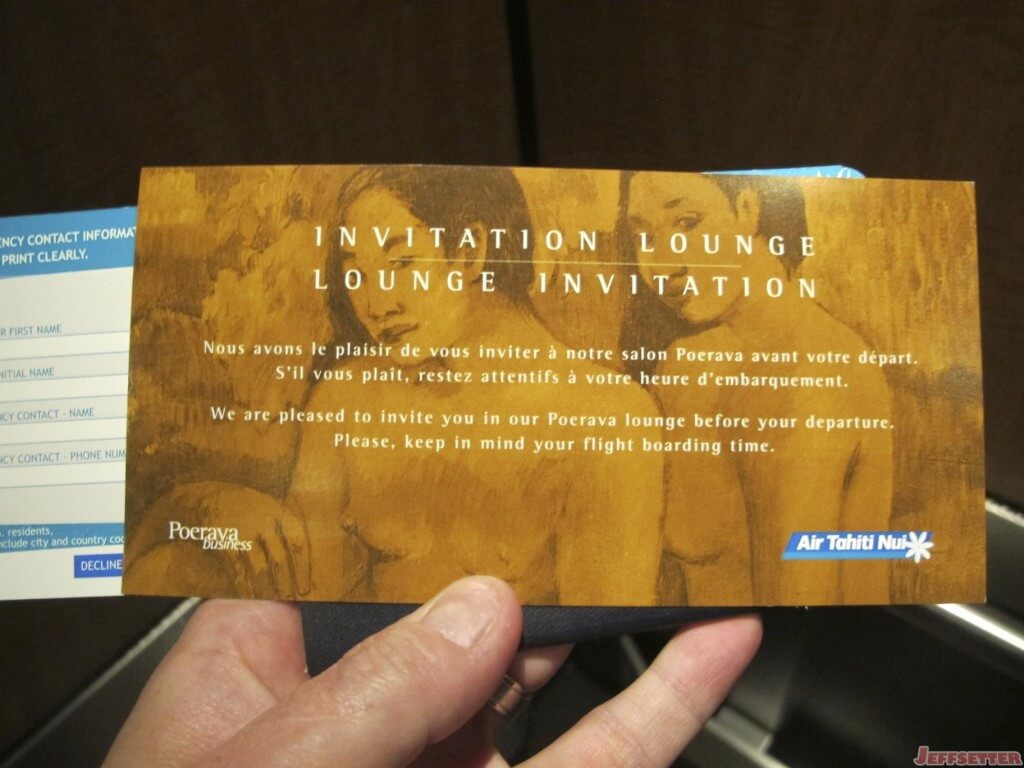 The ticket had a map of how to get to the lounge (very straight forward after clearing security) and we were off.
Clearing security went relatively quickly, even with all of the chaos going on within the airport. This was my first time departing from the Tom Bradley International Terminal, and I must say that it is about as diverse and wacky as you can get in an airport. Barely anyone spoke English or knew how to stand in line properly, making for a chaotic but surprisingly efficient screening process.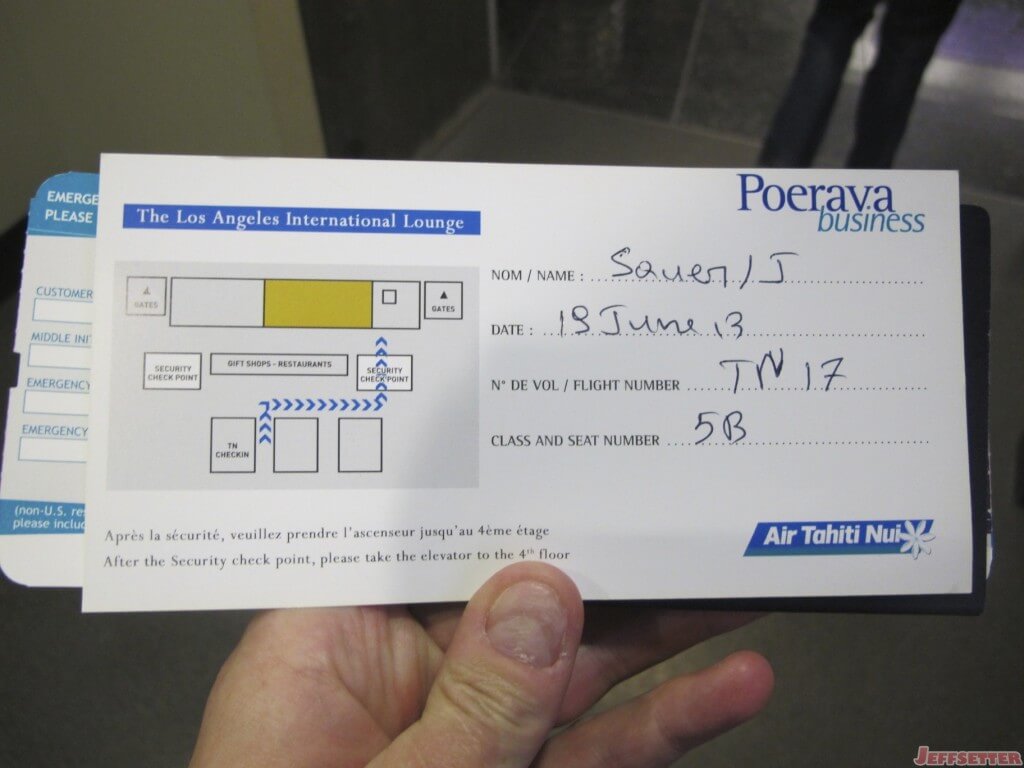 When we arrived to the lounge area elevator, I learned why none of my searches for the Air Tahiti Nui lounge were fruitful – because they share a lounge with several other airlines that are not directly tied to an alliance. The Air Tahiti Nui Lounge is actually the Los Angeles International Lounge (and I have not been able to find a website for this lounge, either).
At LAX, Air Tahiti Nui shares a lounge with:
Air Pacific

Transaero Airlines
Eva Air
China Airlines
Phillipine Airlines
Malaysia Airlines
Japan Airlines Premium Economy
Not exactly the cream of the crop of airlines known for their luxury, but better than sitting in the gate area.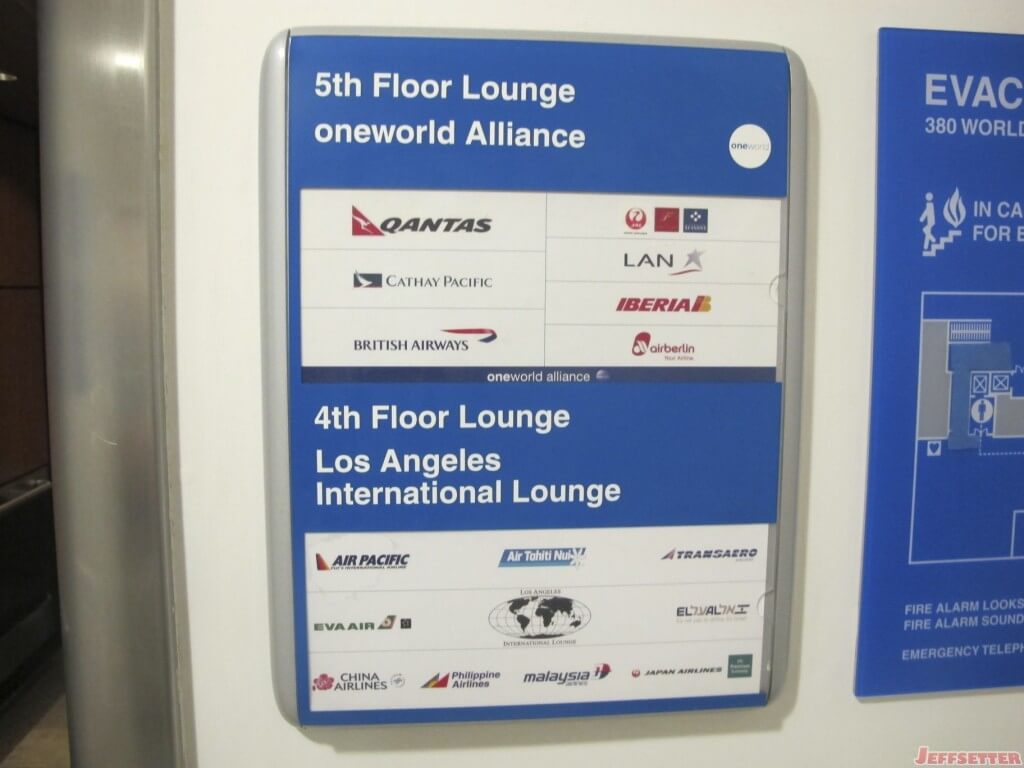 With our golden tickets, the check in process went smoothly. The decor in the lounge was basic and was beginning to look dated.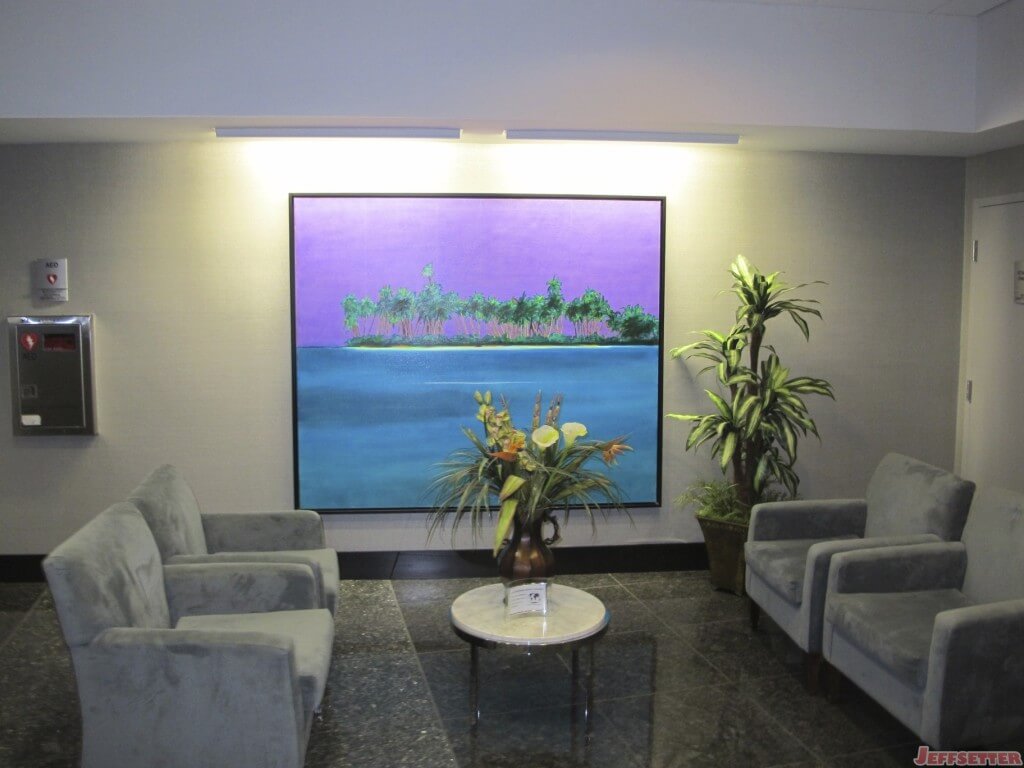 The main seating area was at the end of a long hallway.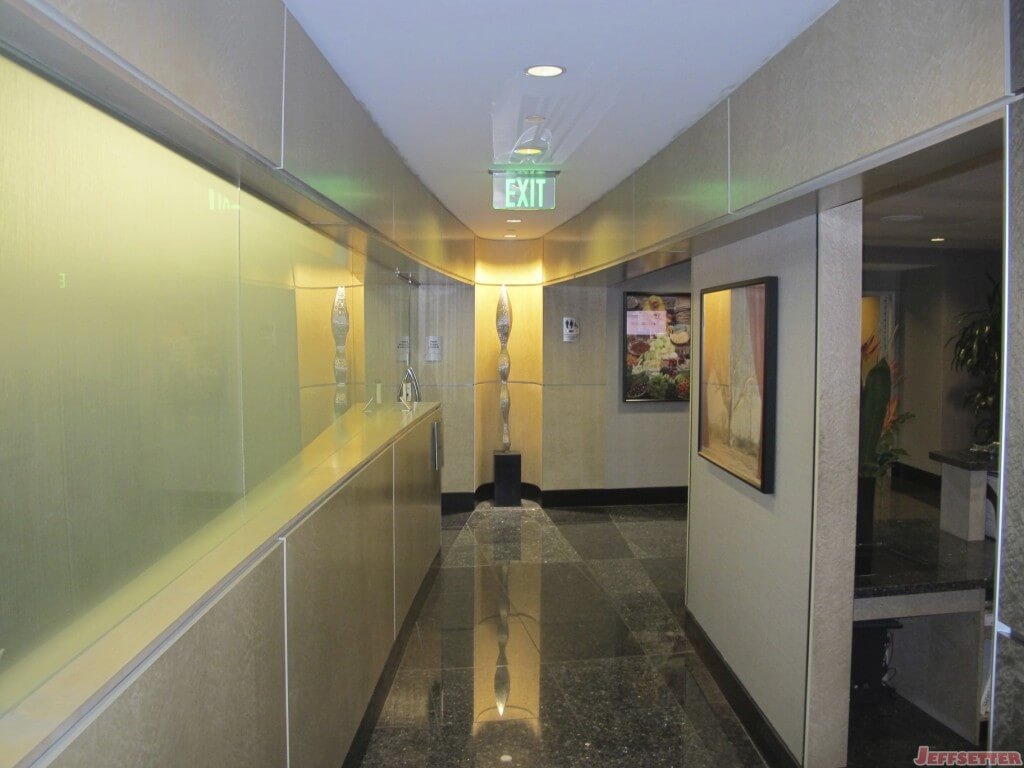 There were two main seating areas in the lounge, but only one was being used by passengers. I later found out why as I tried to sit in a quiet area only to be driven away by the stink of a Glade plug-in air freshener with an overpowering smell. It reminded me of a college dorm room.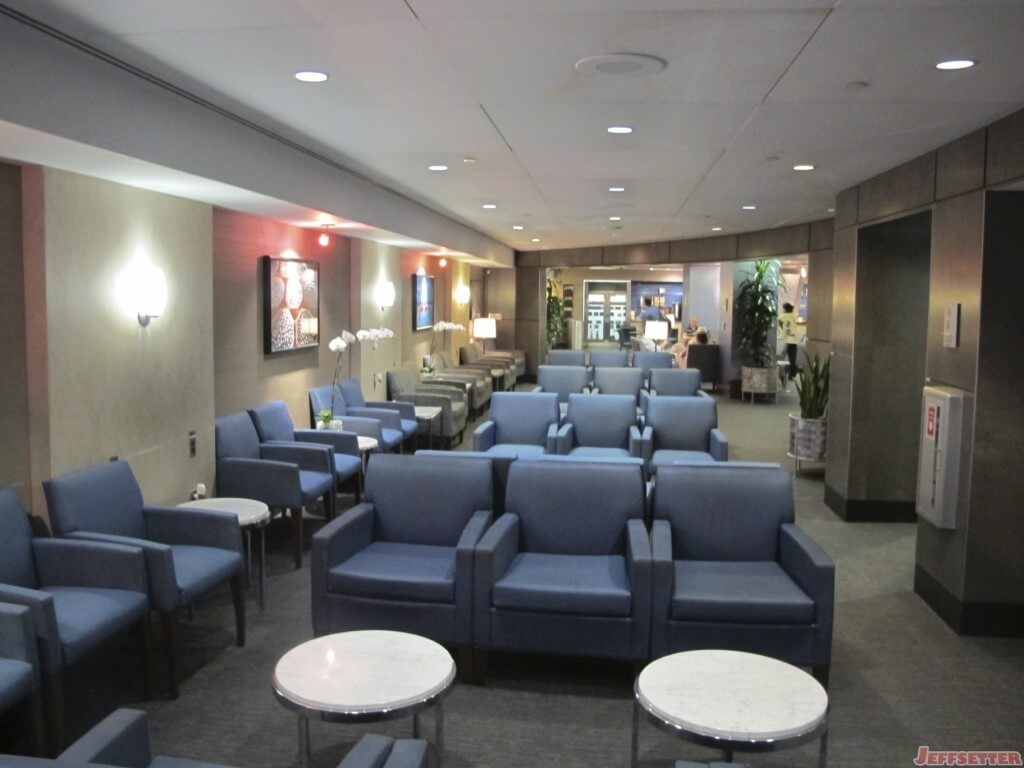 While the seating was adequate, the number of power outlets available were minimal. They were also located on the floor of the lounge and required you to use your hands to open up the outlet cover and plug in a laptop charger. This may have been fine if the carpet weren't worn down and if the outlets weren't dirty.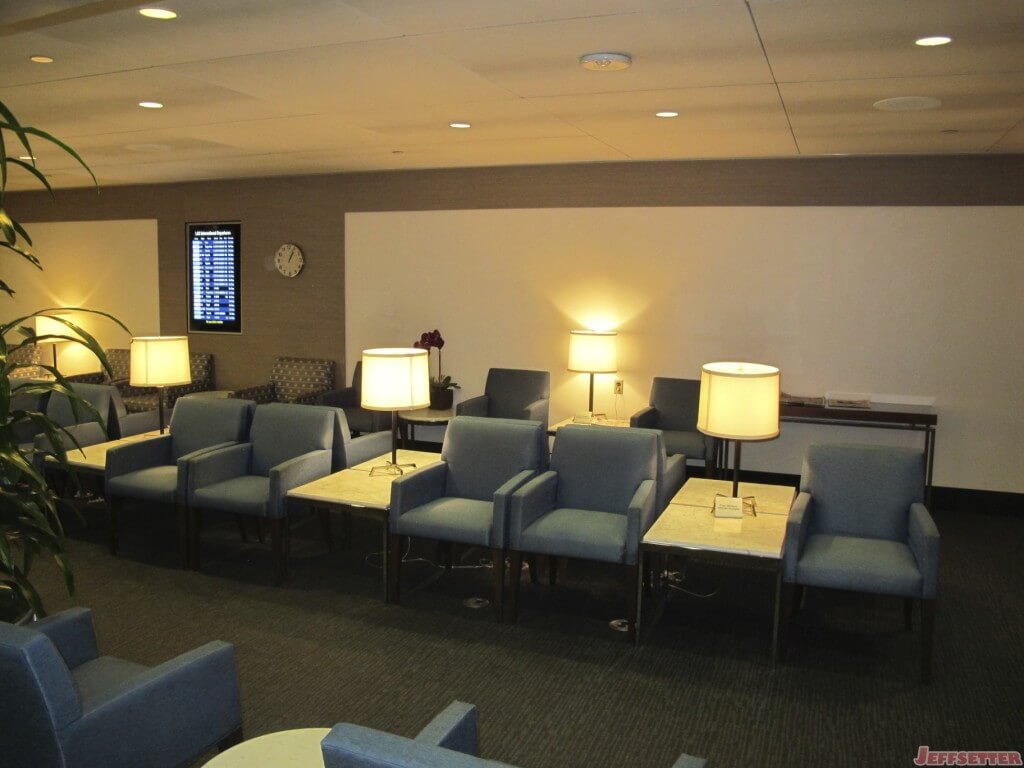 Probably the most modern feeling part of the lounge was a water feature that separated the seating area from the food and drink stations.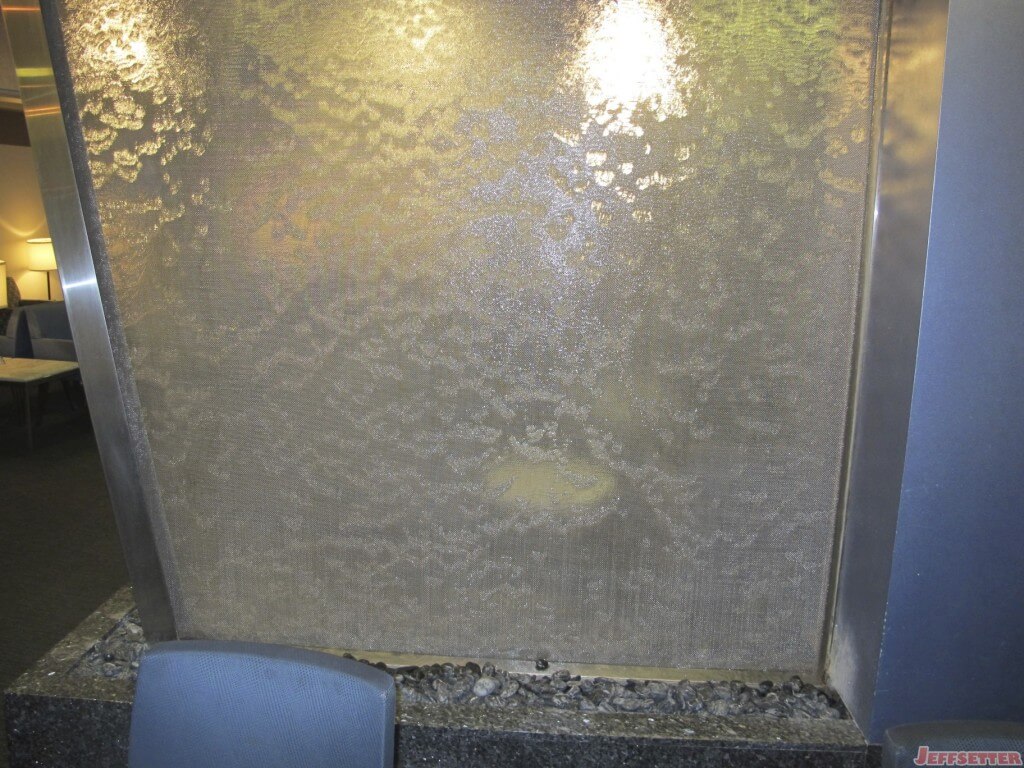 In the food and beverage area, there were modest offerings of wine, chips, packaged snacks, cereal, tea and cold beverages.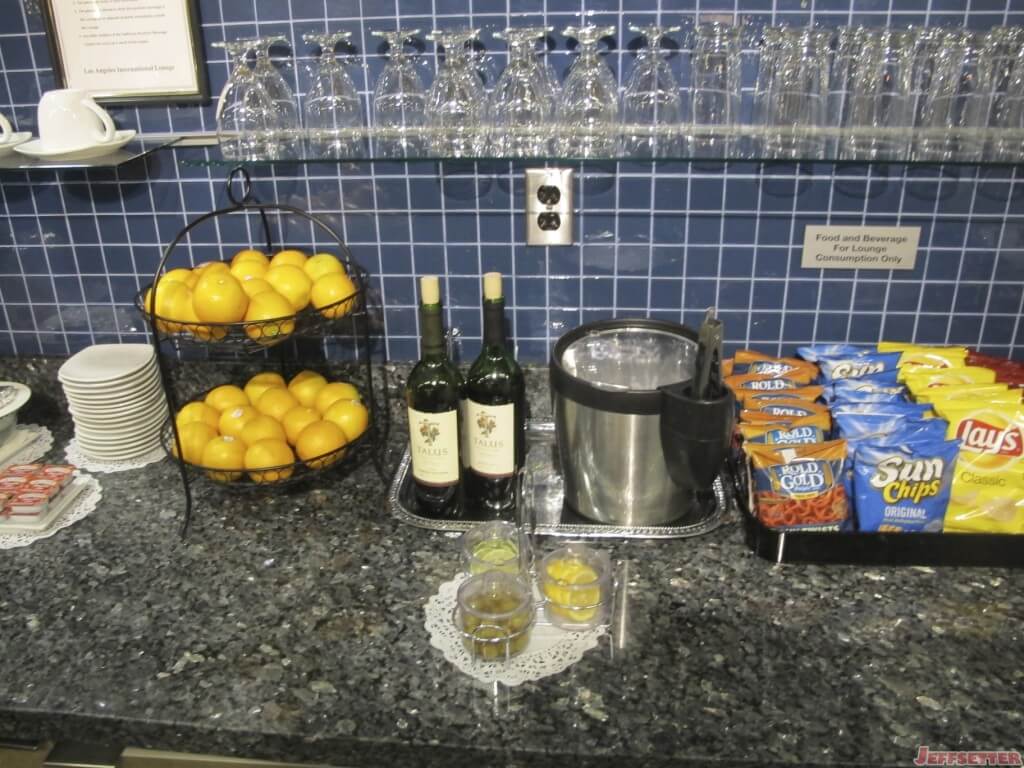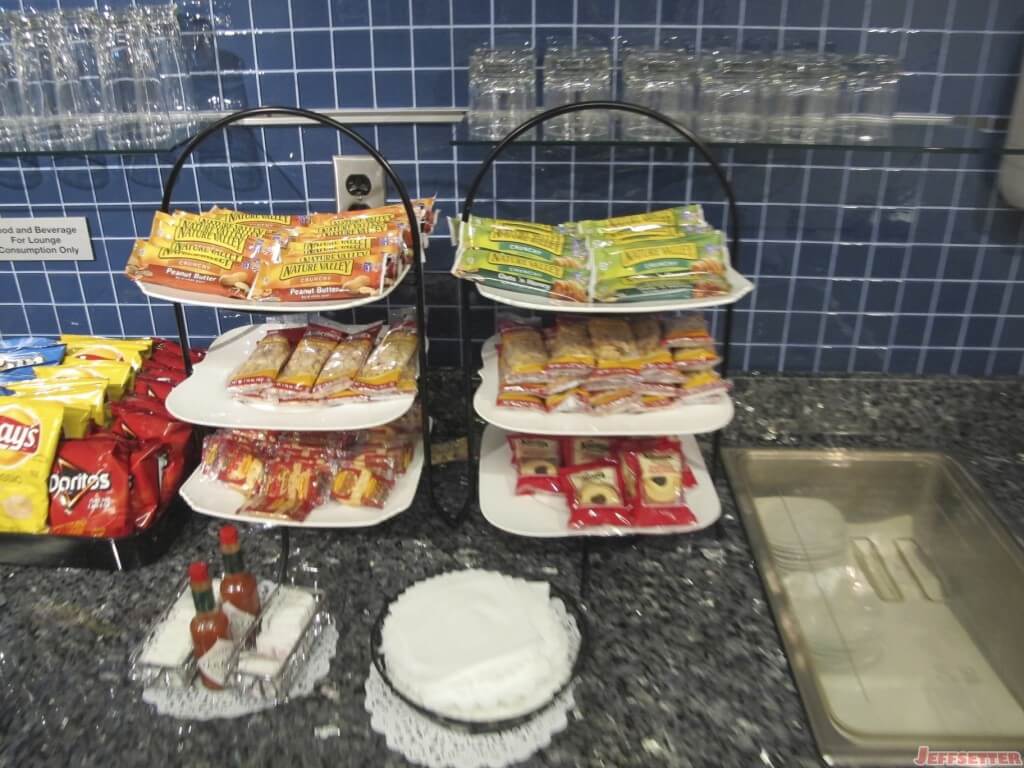 Since I had eaten earlier in my layover, I stayed away from the food and instead decided to give the red wine a try. Not the finest vintage I have enjoyed, but again, what can you expect?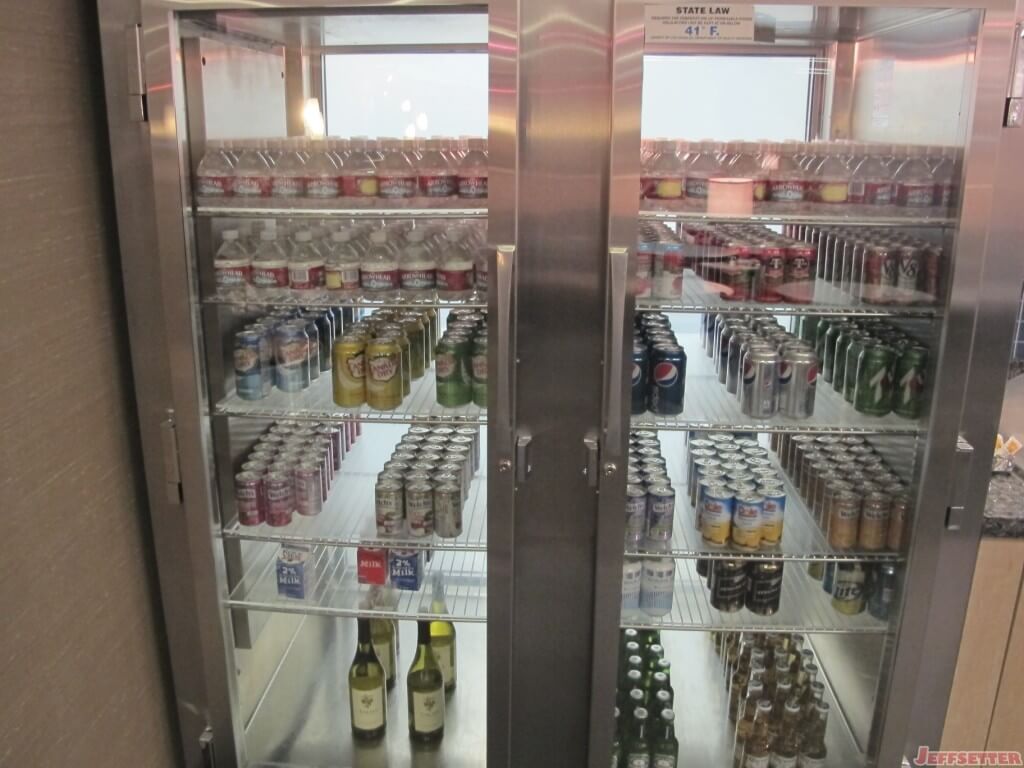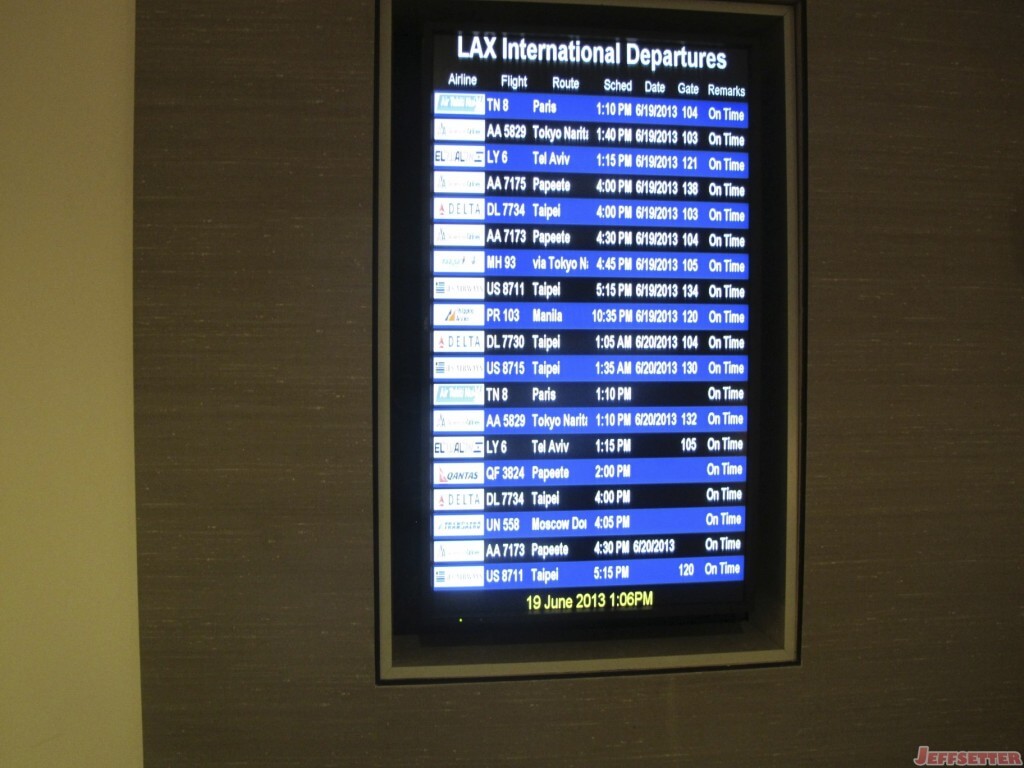 I spent 3 hours in the lounge writing, reading and communicating with the outside world. The Internet connection was not great, so it made routine tasks take significantly longer than I am used to having them take. The lounge was also so deep into the airport that cell phone signals only worked in certain portions of the lounge. Normally 3 hours is enough for me to get just about anything done, but at the Air Tahiti Nui lounge, I left for the gates 10 minutes later than I was hoping to leave while waiting for a blog post to upload.
Maybe my standards have risen too high over the years, but this is the worst business class lounge that I have ever visited. That isn't to say that I wasn't appreciative of being in a lounge before a long flight, but rather that as a business class traveler I expected more. Good thing airline lounges are like pizza. Even bad pizza is still better than most alternatives.
Stay tuned and I'll let you know whether or not the flight on Air Tahiti Nui was a better experience!