For landscape photographers, one of the most important filters to keep in your kit is probably a neutral density filter. And, recently, I picked up a Breakthrough Photography 4x ND filter and tested it at Multnomah Falls.
What is a Neutral Density Filter?
A neutral density filter is one of the most basic filter types around. Its sole purpose is to reduce the amount of light getting to a camera's sensor. This, in turn, let's you slow down your shutter speed during broad daylight, allowing for more artistic freedoms.
My Old ND Filter
My first ND filter is one I bought used on eBay for not too much coin. But I didn't buy some generic, low-quality filter, it was a Tiffen XLE Series Advantix 10-stop ND filter. And the filter performed well, with little distortion, flaring, or vignetting. Well, except for the annoying, strong green color cast it added to all photos I took with it.
Here's an un-edited photo I took back in 2015 of Multnomah Falls in Oregon. Notice the strong green tint?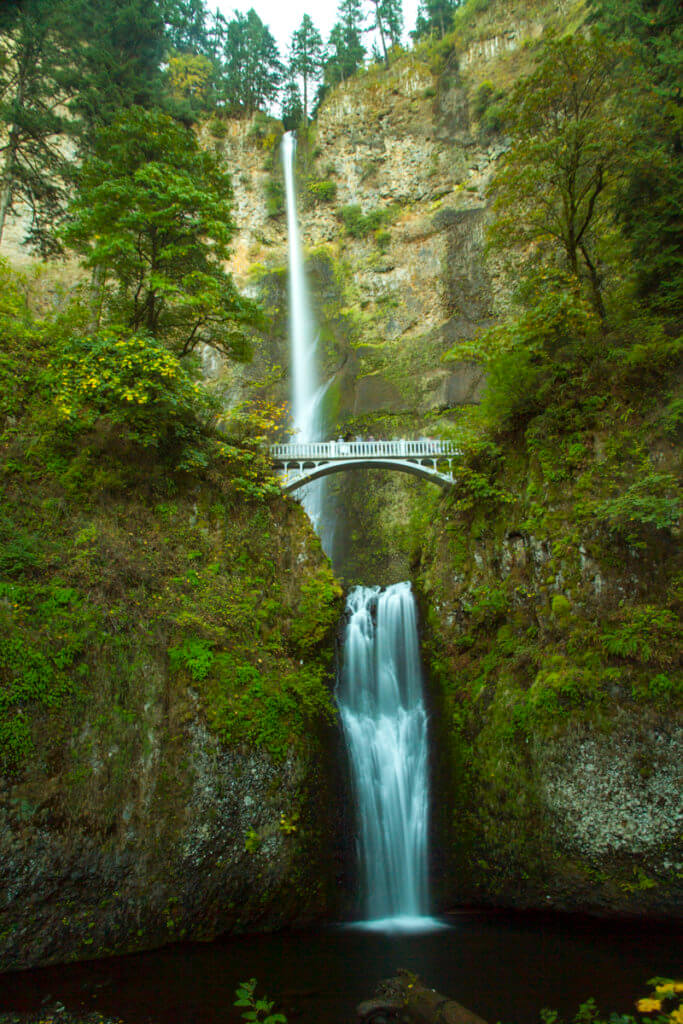 Decision Making Process
While I could usually correct the Tiffen's color cast in post-production, sometimes the colorcast was too much to overcome. So, last year, I began the search for a new ND filter. In the running was an ND filter from B+W, another from PolarPro, and the 4x-series ND filter from Breakthrough Photography.
I have experience with all of the above brands except for Breakthrough. My current circular polarizer is a B+W, but it produced a faint brownish color cast, so I ruled out a B+W ND filter. I liked the PolarPro, especially because their filters I have for my Mavic 2 Pro perform well, but the SLR versions are far too expensive. So, I decided to give the Breakthrough Photography 4x ND filter a try.
Breakthrough Photography 4x ND Filter
Breakthrough Photography claims that its 4x-series ND filters are the most color neutral filters in the world. That's a BOLD claim if you ask me. Achieving perfect color neutrality is extremely difficult, so I was a bit skeptical. But after reading a few reviews and looking at sample photos, my skepticism subsided.
The first time I got to give the $180 filter (4x-series 77mm 10-stop) a try was, once again, at Multnomah Falls this past April. Like the above sample photo, the below photo came straight out of my camera. It's not framed the same and the lighting is a different, but just take a look at the difference! There is ZERO color cast!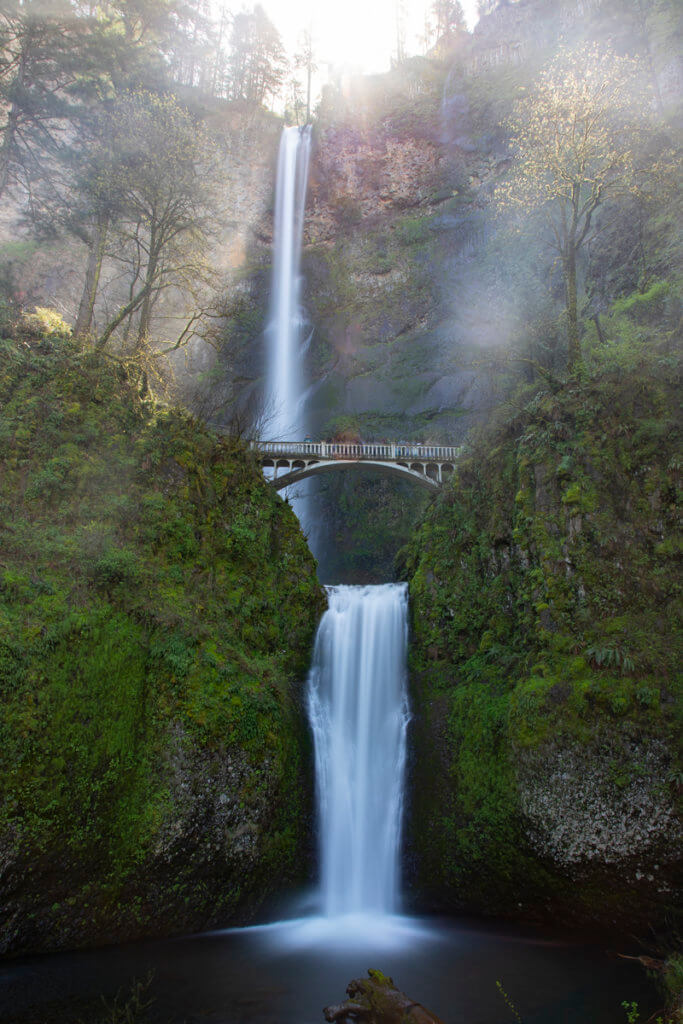 The filter itself is very high-quality, featuring tons of coatings on the glass, making it more durable and hydrophobic. Beefy, heavily notched, matte black brass ring also make mounting and unmounting the filter a breeze. And, the 25-year warranty doesn't hurt either.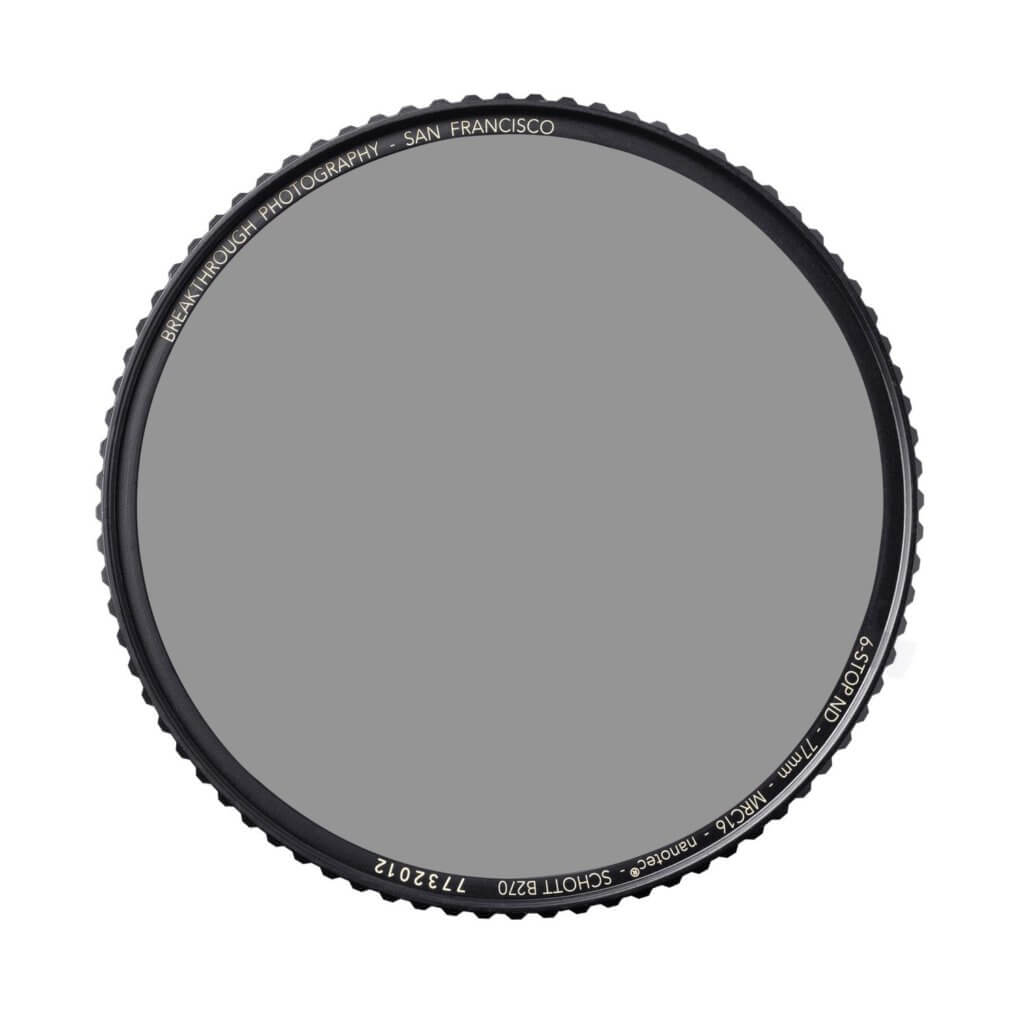 My one criticism of the filter, though, is the fact that the easy-to-work-with thick ring also causes vignetting issues when you stack a circular polarizer on top of it. Nothing a little cropping can't fix, but still.
Breakthrough Photography 4x ND Filter, Final Thoughts
I'm thoroughly impressed. The Breakthrough Photography 4x ND filter works precisely as promised. It is probably the best filter I have in my gear bag today. But, I can't help but wonder if I would've been better off purchasing the PolarPro Quartzline ND 1000PL? That filter has very similar specs and promises to the Breakthrough, but ups the warranty to lifetime and has polarizing built-in. As a result, that filter wouldn't have the same mechanical vignetting as stack filters cause. However, built-in polarizing presents its own issues, and at $250, the filter is significantly more than the Breakthrough.
Either way, I'm glad I finally have a neutral density filter that really is neutral. Now I'm contemplating replacing my circular polarizer. And, once again, I find myself debating between a Breakthrough Photography filter and a PolarPro one. Or, you know, simply not buying a new one since my B+W one still works.