All of our reviews are based on exhaustive research, industry experience and whenever possible, hands-on testing. When you make a purchase using one of our independently chosen links we'll earn a small percentage of the proceeds. This supports the site and keeps Jeffsetter running. You can read more here. 
If you've been following along with me, you'll know that I bought a drone, I enjoyed it for a few months, and then it crashed.  But instead of replacing my old drone with the same model, I bought a DJI Mavic 2 Pro.  
When my refurbished DJI Mavic Pro went down in the Bonneville Salt Flats, I was distraught.  Luckily, I insured the thing, so buying a replacement wasn't going to cause me any pain.  But, being a fairly old model at the end of 2018, I decided against buying the original Mavic Pro again and went for the Mavic 2 Pro instead.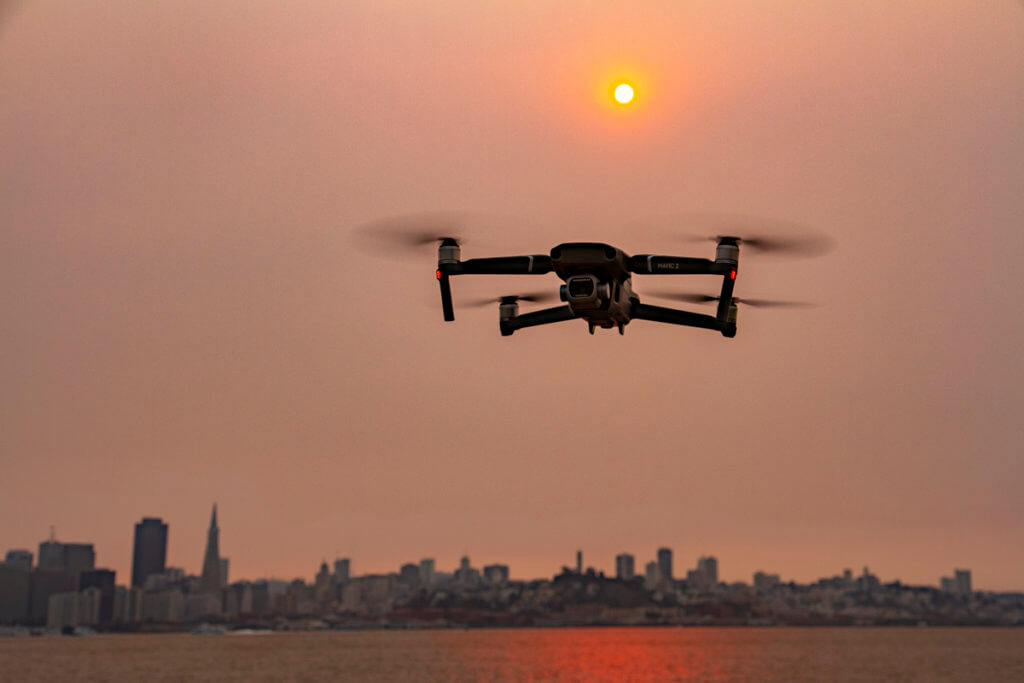 Why the Mavic 2 Pro
While the original Mavic Pro is great, it has quite a few shortcomings.  For one, at 12 megapixels, the still images the drone put out weren't quite up to what I was hoping for.  Plus, the fixed aperture of the Mavic Pro's camera didn't leave a lot of room for creativity or adaptability.  The Mavic 2 Pro solves both of these issues and brings with it enhanced communications, safety systems, convenience, flight time, and noise performance.  
How the Mavic Pro and Mavic 2 Pro Differ
The DJI Mavic 2 Pro is a significant evolution of the Mavic platform.  It has more in common with the original Mavic Pro than the Mavic Air, as it has a near identical body shape.  Plus the prop folding mechanism and the remote are largely the same too.  But, that's where the similarities end.  The following are a list of how the Mavic 2 Pro differs from its predecessor: 
20-megapixel Hasselblad camera with adjustable aperture and one-inch sensor
Longer flight time; 20 to 30 minutes, versus 15 to 20 minutes (real world)
Remote with removable control sticks (easier to store) and OcuSync 2.0 communication technology
Omnidirectional obstacle sensing 
10-bit DLog Color Profile, HDR for video, and H.265 codec support
Hyperlapse, ActiveTrack 2.0, QuickShots, and Panoramas
Low-noise technology
Faster boot times
Slightly larger design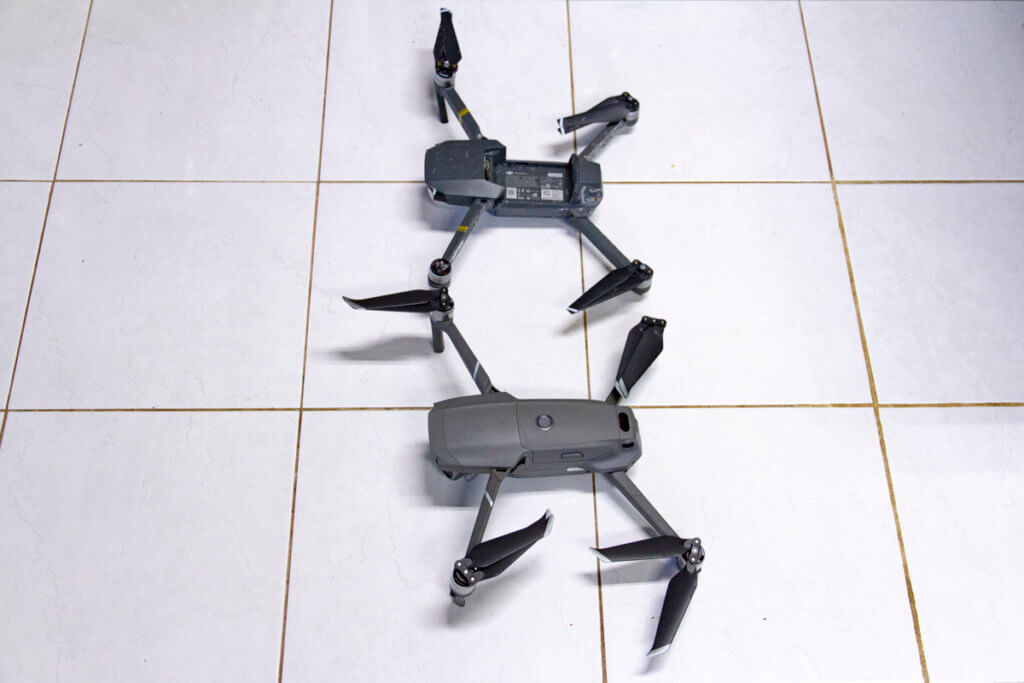 That's a nice list of upgrades, and they really are upgrades, in my opinion.  I can attest to the fact that the drone can stay in the air longer and does boot significantly faster.  It's also quieter, even though it seems like it has more power (prop wash is quite a bit stronger).  And, of course, the image quality is much better, but more on that later. 
DJI Mavic 2 Pro Quirks
While I love my Mavic 2 Pro, it does have a few quirks.  For one, it is larger than the original Mavic Pro, but not by a significant amount.  The low-noise propellers also pose challenges, as their raked tips tend to catch on the interior of my bag(s) a lot.  I'm concerned that I'll break some one day, but at least they're inexpensive; $12 for a pair at Best Buy. 
Other quirks, or irritations, I should say, are things like how DJI decided to design the battery terminals differently.  As a result, you can't use a Mavic Pro charger to charge a Mavic 2 battery.  The camera's protective filter is also kind of a pain to remove, which you must do to use filters.  Thankfully, PolarPro includes a filter removal tool in their filter kits which makes removing and installing filters MUCH easier.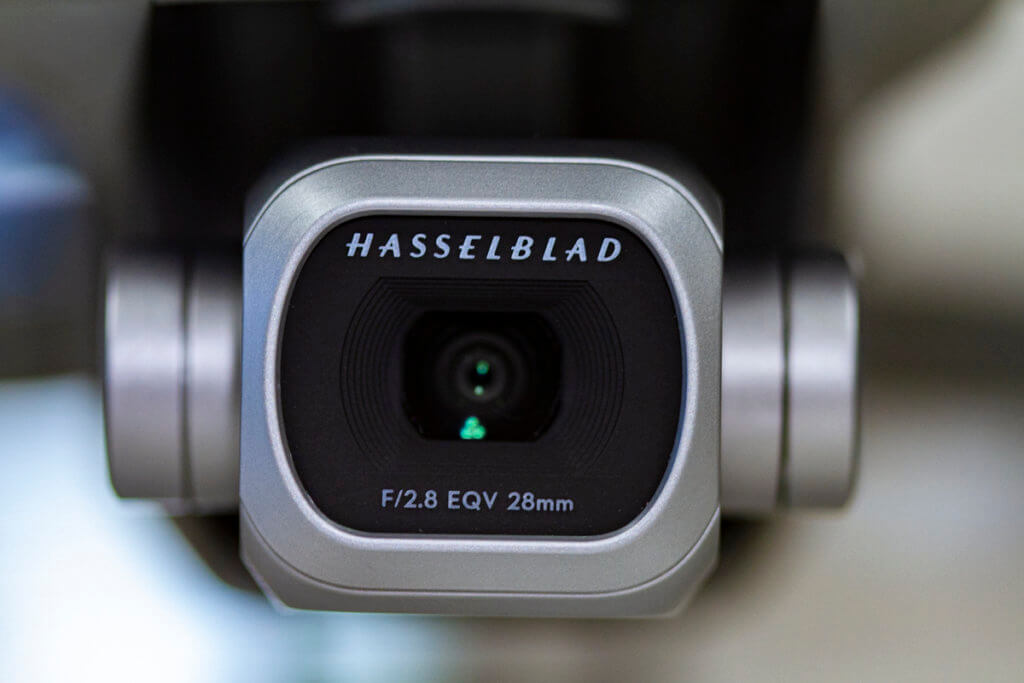 Image Quality
And now, onto the good stuff.  With its much touted 20-megapixel Hasselbled camera, you'd expect the DJI Mavic 2 Pro's image quality to be excellent.  And, you know what?  It is.  Now, I know it's not going to be DSLR-level good.  After all, a one-inch sensor isn't nearly a big as an APS-C sensor, which itself is about half the size of a full-frame sensor.  But given this limitation, I'm genuinely impressed. 
For example, here's an image off of my old Mavic Pro.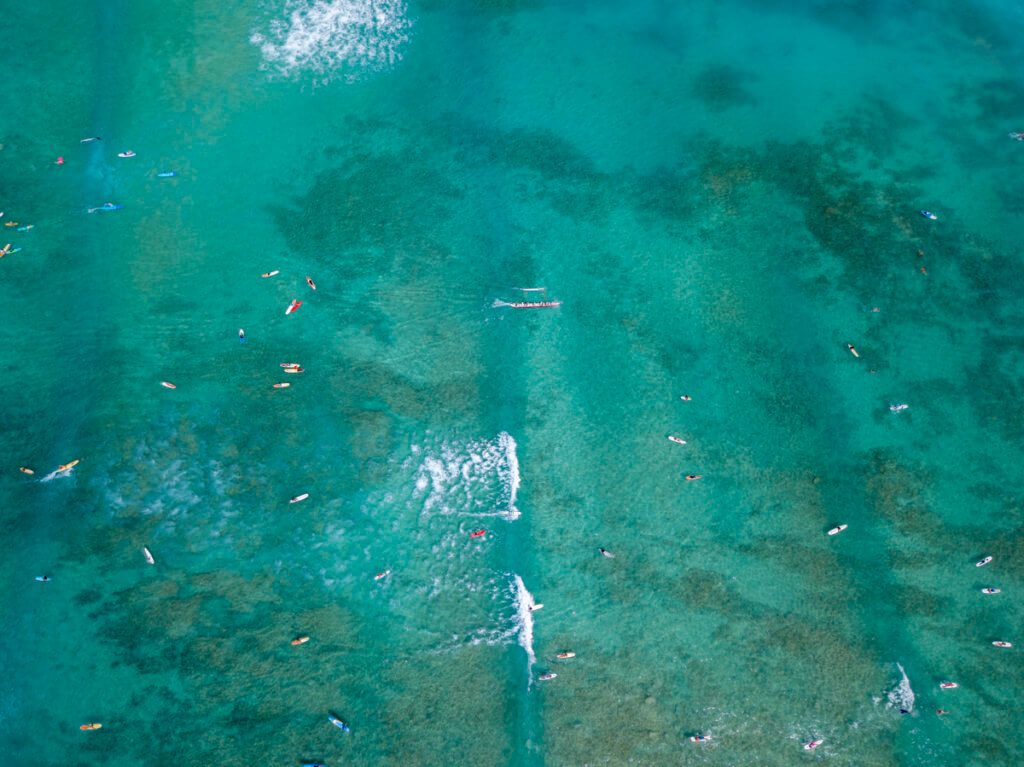 And here's a similar image captured in about the same area from my Mavic 2 Pro.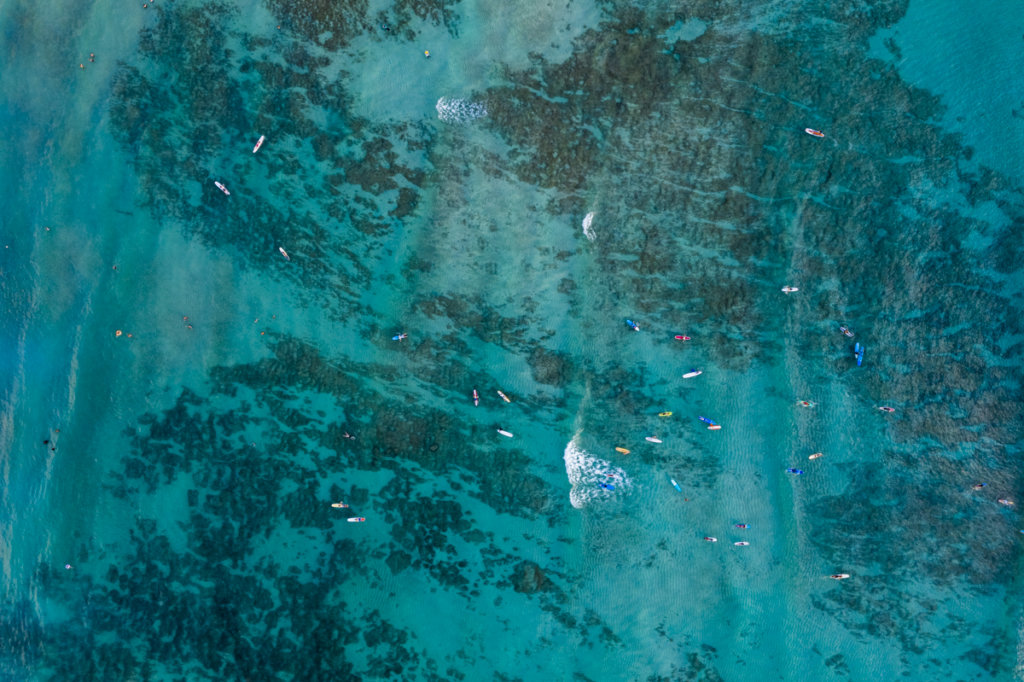 Both photos were taken with a circular polarizer attached, both are 5-layer HDR merges, and both have the same level of post-production work done in Lightroom.  And while the low-resolution of these for-the-web copies make it hard to discern the difference in detail and whatnot, there are differences that are readily apparent.  
Here's another example, though the framing is vastly different.  This first image is of Waikiki and Diamond Head in the distance during "golden hour."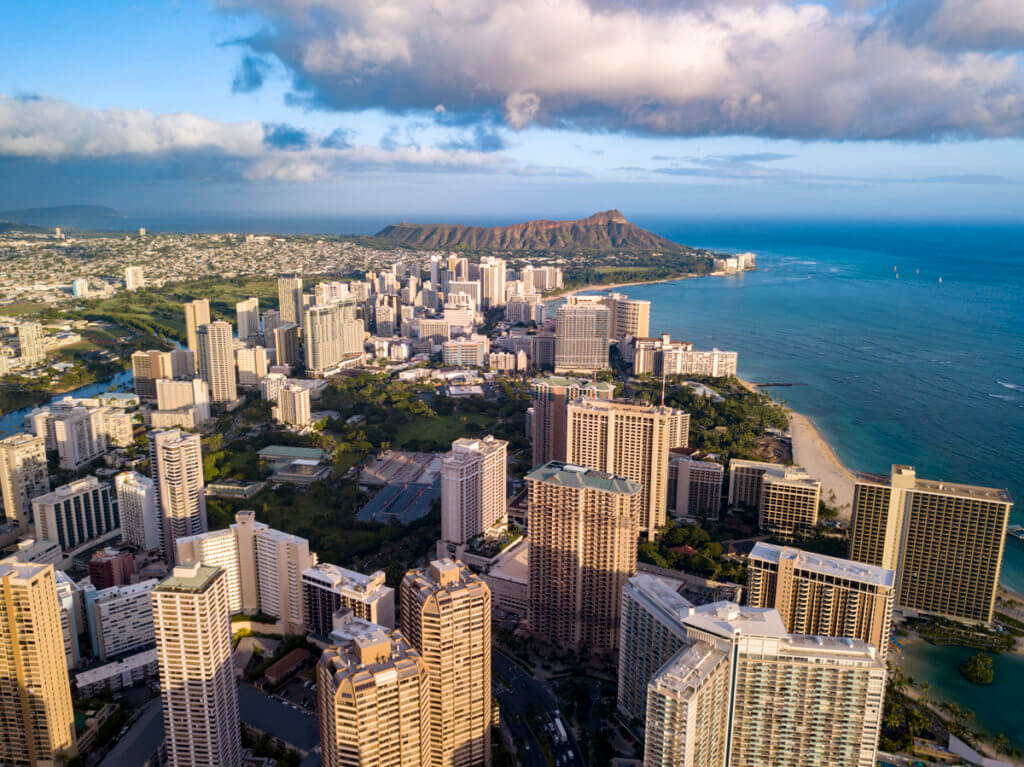 The second image was taken much closer to Diamond Head with the Mavic 2 Pro but in near identical lighting conditions.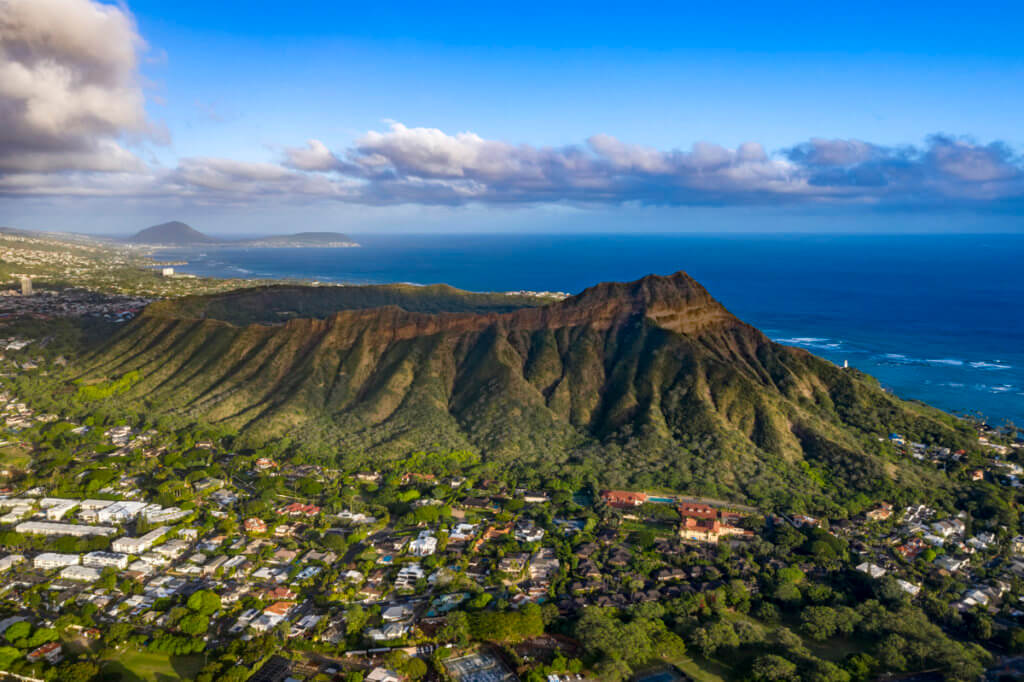 And, again, both images were captured and processed in the same way, just on different drones and from different perspectives.  
What really blows me away as far as the Mavic 2 Pro is concerned, though, is the low-light performance.  Just take a look at this pre-dawn picture of Waikiki!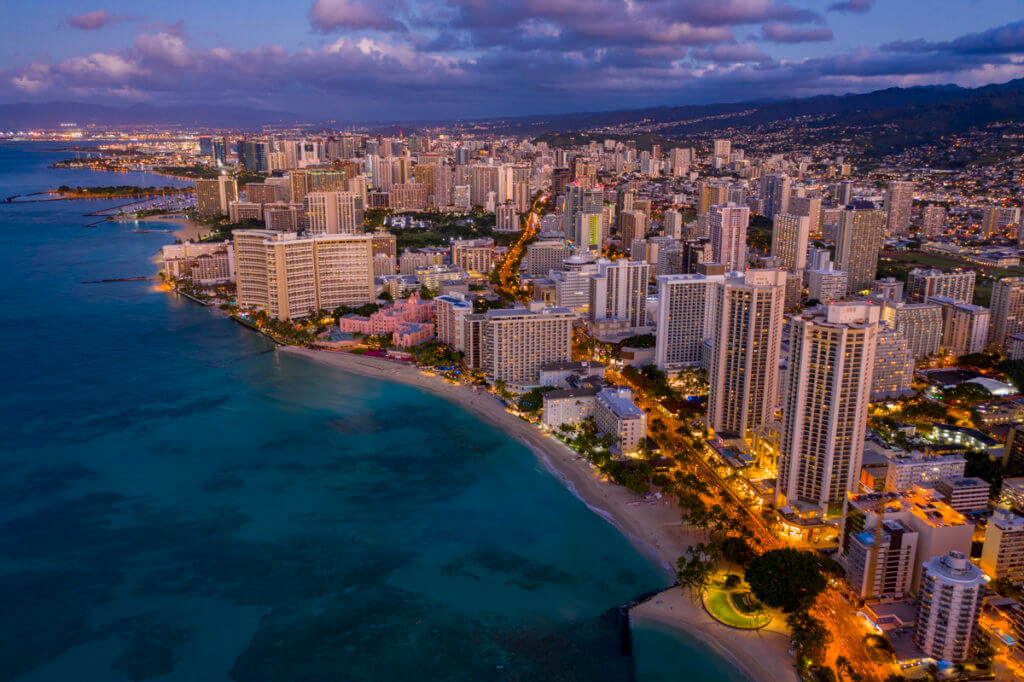 In case you're wondering, this five-layer HDR merge includes an exposure taken 1-second at ISO 100 and f/2.8.
Flying Dynamics
The DJI Mavic 2 Pro flies similarly to its predecessor.  So if you're moving from the Mavic Pro to Mavic 2 Pro, it'll be a piece of cake.  I will say, though, that the 360 sensors do mean you need to pay attention to your surroundings more when you launch.  It also makes taking-off and landing from a hotel balcony a lot more difficult, though I wouldn't know from experience ?.  
I will say, though, that with any DJI drone, I wouldn't rely on the low-battery auto return home function too much, especially when winds are picking up.  On New Year's Eve, I sent the Mavic 2 Pro on a hyperlapse test run.  Towards the end the winds began picking up, and when the thing tried to return home, it ran out of juice and went into emergency landing mode.  Only, it couldn't find a suitable landing site (narrow side street surrounded by houses).  As a result, it unceremoniously plopped itself into a tree.  Even better, it lodged itself into thin branches overhanging the street.  
Eventually my brother and grandfather helped me retrieve the drone.  We used a few sections of PVC pipe and a ladder to knock it out of the tree.  I tried to catch it, but it clipped my hand and hit the ground.  Miraculously, aside from a few minor battle scars, broken propellers, and some debris stuck in little crevasses, the drone is completely fine!  And thank goodness, because I really don't want to have to make another insurance claim. 
DJI Mavic 2 Pro, Final Thoughts
I'm still pissed about the loss of my original DJI Mavic Pro, which I very much enjoyed flying and taking pictures with.  But, you know what?  I love my Mavic 2 Pro even more.  It's a fantastic evolution of a good idea that builds upon what made the original Mavic Pro.  And, at the same time, it solved issues I had with the older model, even though it introduced some minor, new irritations.  So if you're thinking of picking up a new drone, I highly recommend the DJI Mavic 2 Pro and you can click here to check the latest price on Amazon. 
Here's a couple more shots from my Mavic 2 Pro.