Drones are affordable ways to get into aerial photography.  But, for most of us, drones represent a significant investment.  And given their tendency to randomly fly away or crash, it's important to have coverage in case something does go wrong.  So here's how to protect your drone.
As you'll recall, I just wrote about purchasing my first drone, a DJI Mavic Pro.  And, one of the first things I did after buying my drone was to contact my insurance agent to purchase coverage for it.  And it's a good thing I did too.  Because, if any of you follow me on Instagram, you already know that my drone decided to crash itself when I was flying it around the Bonneville Salt Flats in Utah.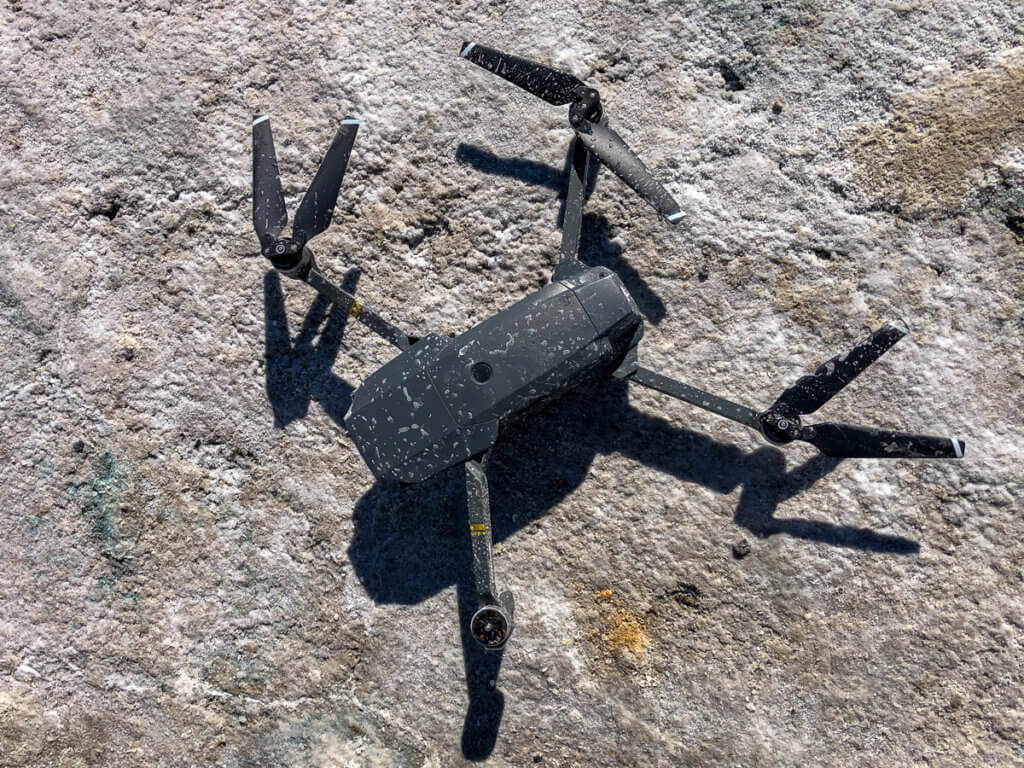 Forget the Manufacturer's Care Plan
If you're buying a DJI drone as I did, DJI offers a plan called DJI Care Refresh.  The plan provides coverage for up to two losses over the span of one year.  And, in the case of the Mavic 2 Pro, DJI Care Refresh runs $139, with a $119 deductible for the first replacement and $139 for the second one.  That's a total of $258 for the replacement of a drone loss in the first year!
Get a Personal Articles Policy Instead
Rather than purchasing DJI Care Refresh, you should do as I did and contact your insurance agent for a personal articles policy instead.  Not all insurance agencies will cover your drone, but State Farm does.  Premiums also vary widely based on a number of factors, including your state of residence.  For me, my premium ended up being $30 for a whole year.  That's significantly less than what DJI charges for its Care Refresh plan.

What's more, as I covered in my previous post, my DJI Mavic Pro cost me just $600.  I also bought an extra battery at $89 for a total cost just under $700.  But, because a brand new unit usually costs $1,000, my insurance coverage amount was pegged at that amount too.
Filing a Claim
One of the first things I did after the crash (besides cursing up a storm and texting the Mrs.) was to shoot an e-mail to my agent.  From there, I was instructed to call State Farm's main claim line.  So, on the Monday following the loss (10/22/18), I gave State Farm a call.  They then opened a case for me and informed me that I'd hear back from them within 24-28 hours.  From there, I uploaded a few images of the crashed to my claim via the State Farm app.
Then, just hours later, I ended up getting a second call back from State Farm.  My claims agent asked me a few, simple questions and then informed me that my claim had been approved.  And, because I had provided my bank information via the app, she told me I should expect to receive my payout within four days.    In reality, though, I got my payout within two days on 10/24!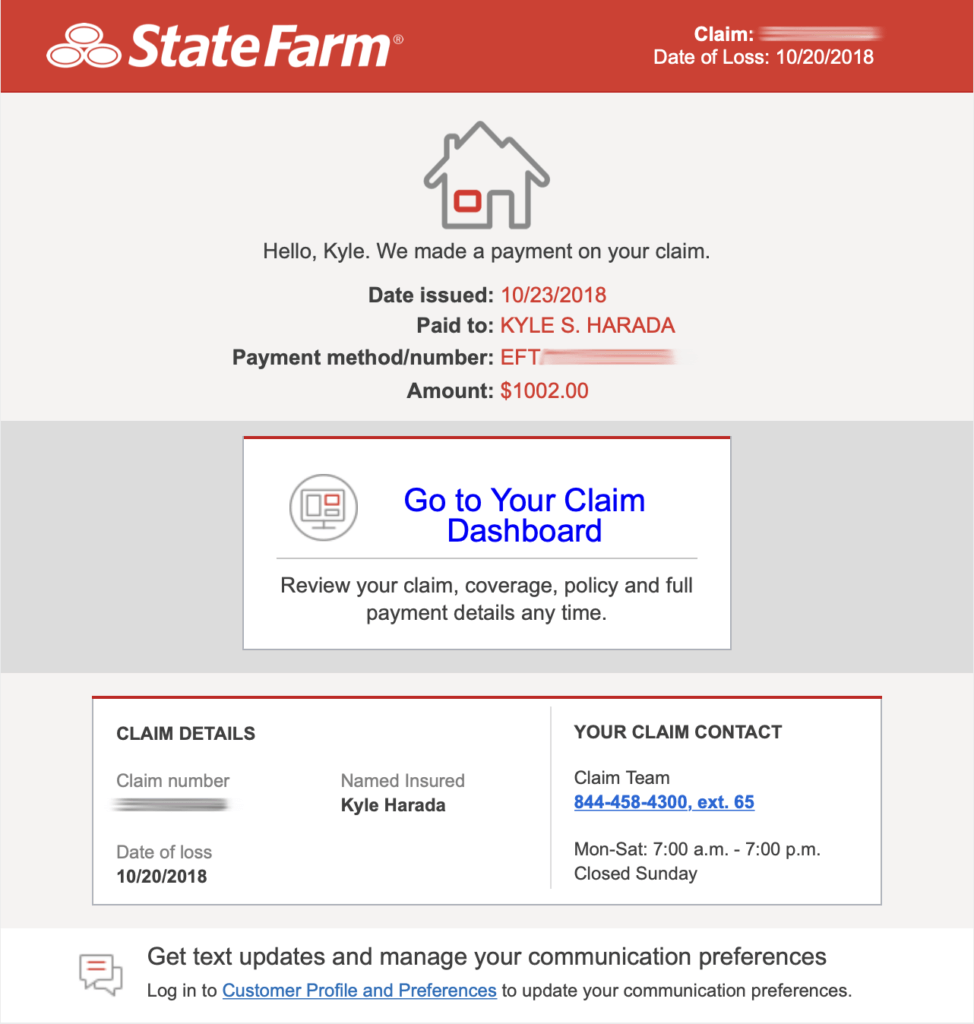 Caveats
Again, not all insurance agencies cover drones.  And even with State Farm, I've heard that some agents will refuse coverage too.  In that case, you can usually contact a different agent for a quote.  But what State Farm won't cover is a drone used for business.  You'll need to look for an alternative if you do intend to use your drone for business use.  The reason for this, I gather, is that a Personal Article Policy does not provide liability insurance.  And that's an important consideration too, as, while a PAP will replace your drone, you'll be on the hook if your crashed drone injures someone.
How to Protect Your Drone, Final Thoughts
It goes without saying that extreme care should be taken whenever flying your drone.  But sometimes things go wrong outside of your control.  And as long as you follow FAA regulations and guidelines, you shouldn't endanger anyone else.  You could, however, lose your drone.  And if that does happen, you'll want to make sure you're covered so you won't be out a grand or more.  This process worked perfectly fine for me, so it's something I highly recommend all drone hobbyists do.  Of course, I was able to recover my drone, so I'm not sure how things will work if you experience a flyaway.  That said, any complexities in dealing with your insurance agency experienced from a flyaway will likely be just as bad or worse when dealing with DJI.