As originally reported by Ben, Chase & Marriott have debuted an improved Marriott Business Card... The new card retains it's old set of benefits, but adds a great new feature: fast path to gold status.  Even better?  The card has an (temporary) increased signup offer of 100,000 Marriott Rewards Points!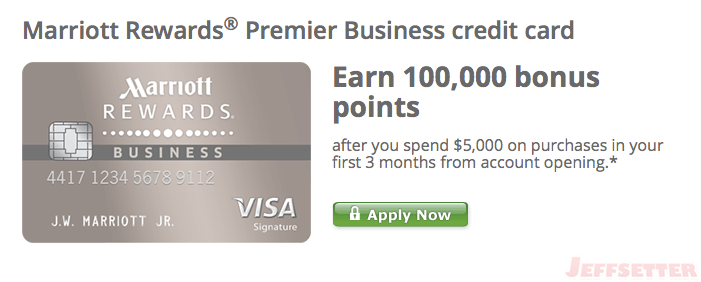 Of course with the increased signup bonus comes an increased minimum spend requirement of $5,000 in the first 3 months, instead of the standard $3,000.
But about that new feature.  The improved Marriott business card will award you Marriott Rewards Gold status when you spend at least $50,000 in a year.  What does Marriott Rewards Gold status?
Guaranteed lounge access/breakfast for member + one guest
Complimentary room upgrades
Complimentary enhanced internet access
Guaranteed room type
Hertz #1 Gold Membership
25% Point Bonus
In order to earn Marriott Rewards Gold status normally, you'd have to stay 50 nights.  You could also earn it through credit card spend with the Marriott Rewards Visa Signature card at a rate of 1 Elite Qualifying Nights (EQNs) per $3,000 spend.  This means you'd have to spend $105,000 to earn 35 EQNs, plus the additional 15 EQNs you get per year just for having the card.  This benefit actually comes to the business card too, though if you want to earn Platinum status through the card, you'll still have to put $180,000 of spend on the card… Or, of course, you could stay 75 nights (or 60 nights with the card).  In addition to the above benefits, the card does come with a (barely useful) category 1-5 certificate.
The Improved Marriott Business Card continues to earn points at the same rate as the old product:  5pts/$ at Marriott brands; 2pts/$ for airline, car rental agencies, restaurants, office supply stores, and internet, cable, and phone purchases; and 1pt/$ for all other spend.  Unfortunately, the $99 annual fee is not waived the first year.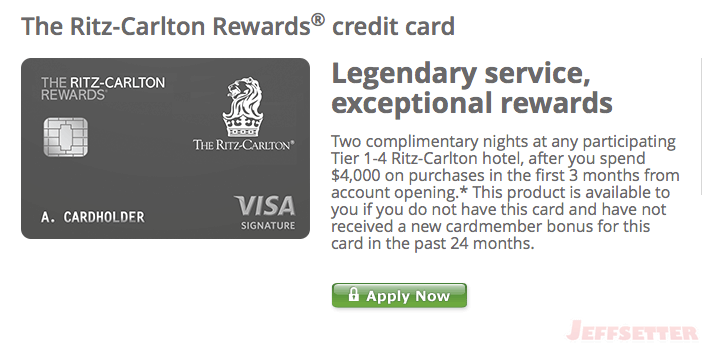 It's worth noting, though, that the Ritz-Carlton Rewards Visa does provide Marriott Rewards Gold status automatically the first year and with $10,000 spend every year thereafter.  You can even earn Platinum status by putting $75,000 in spend on the card.  The card does carry a hefty $395 annual fee, but does provide $300 in annual travel credit, Lounge Club (airport lounge) membership, and a 10% premium annual on points earned with the card.  The card also earns the standard 5pts/$ on spend at Marriott brands and 2pts/$ on all restaurant, airline, and car rental agency spend.  Unfortunately the card does  not award EQNs for spend.
In my opinion, the average person is better off getting the Ritz-Carlton Rewards card and/or the Marriott Rewards Premier Visa Signature card.  A combination of both would allow you to easily attain status and continue to earn EQNs towards lifetime status. Plus, with the $300 annual travel credit, the Ritz-Carlton Rewards card actually costs $4 less per year than the Marriott Rewards Business Premier credit card.