My favorite car rental company is now even better! How you ask? Because they now have a new loyalty program called Silvercar Rewards. So let's take a look at this new benefit for Silvercar customers.
The Silvercar Way
What makes Silvercar the best, at least to me, is their simplicity and quality. Doing business with them is simple and straight-forward. I mean, how hard is it to choose between a sedan, a mid-size SUV, a larger SUV, and a convertible? And you'll always get an Audi loaded with GPS, automatic climate control, heated seats, 4G LTE WiFi, free car seats, and more.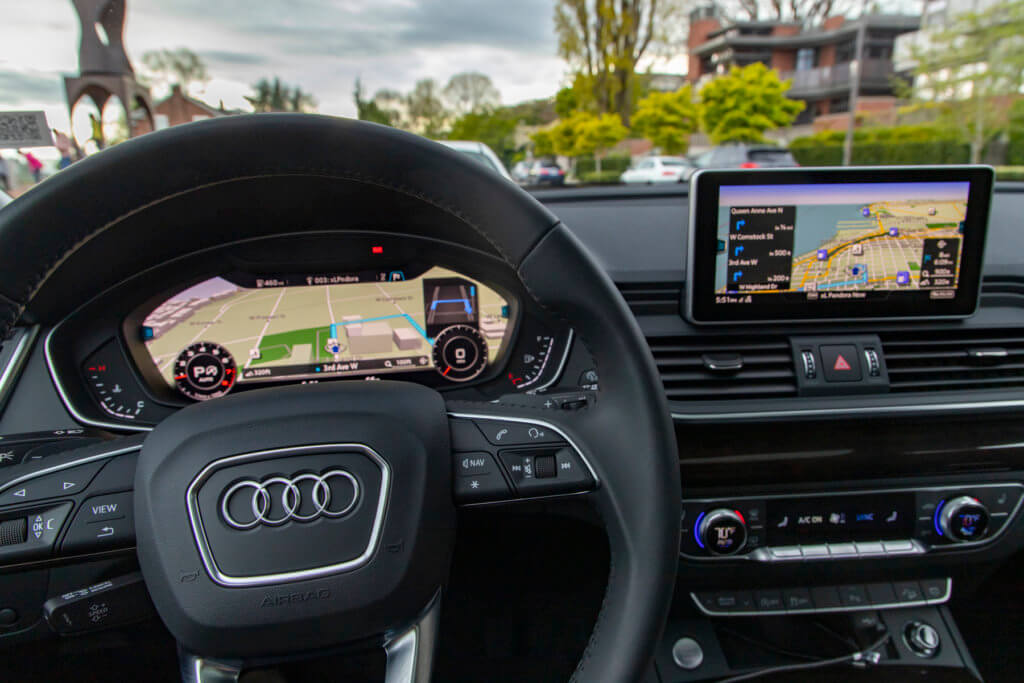 Sure, Silvercar isn't the cheapest option, but when you compare similar quality cars, Silvercar's pricing is often great. Though, sometimes they do cost less than renting a subcompact car from someplace like Dollar.
Silvercar Rewards
Recently, Silvercar implemented a loyalty program. And, even better, enrollment is automatic. No need to signup if you're create a Silvercar account, which you need to do to rent.
Now, Silvercar Rewards, unlike most loyalty programs, has no elite tiers. Further, earnings aren't based on days rented. Instead, Silvercar is revenue-based program, meaning, you earn points based on your spend.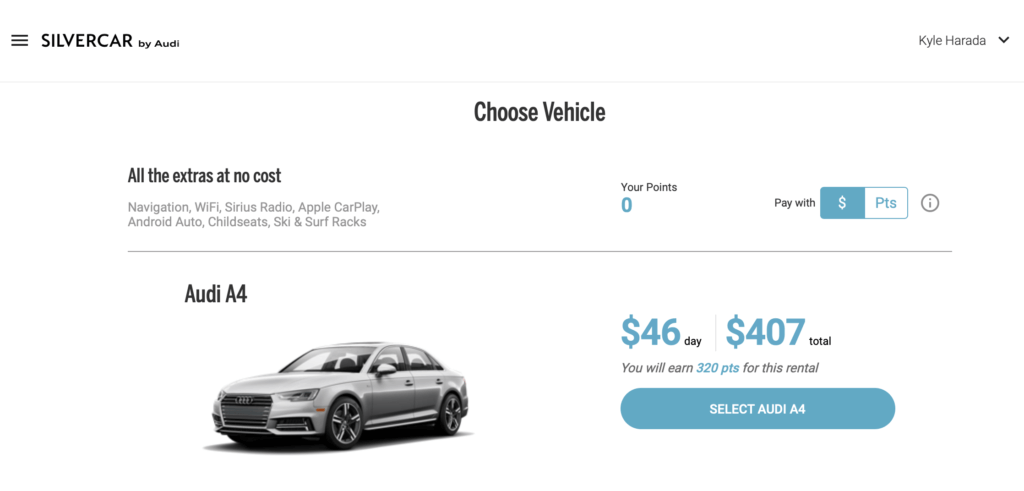 On the redemption side of things, one point is worth between 9 and 10 cents a piece towards the cost of a rental. However, you can only redeem points in 50% or 100% increments towards the cost of your rental. So, in the above example, you'll earn the equivalent of $28.80 or $32. That's not a lot, which means it'll take over 10 equivalent rentals to get the same rental free.
Silvercar Rewards Program, Final Thoughts
Is the Silvercar Rewards program a particular compelling program? Not really. At the end of the day, it's a 9% to 10% rebate program. That's not bad for sure, and is better than what was on offer before: nothing. But it isn't as good as National's program. Then again, I don't rent from National because they tend to be the most expensive option around. In fact, I recently scheduled a rental for the Silvercar location at the San Francisco International Airport and was shocked at how much more expensive just about every other provider was. 
Either way you look at it, Silvercar Rewards makes my favorite car rental company even better. And, it honestly does help with the value proposition, especially when combined with the 20% Visa Infinite discount (VISAINF20). Just remember, you earn rewards on the base rate minus discounts, and excluding taxes and fees.
H/T: TPG