Heading into a bachelor party weekend in August in Chicago I knew two things:
I was tasked with finding a place for 4 people to stay on a Friday night in summer and
My last Hyatt free night certificate from signing up for the Chase Hyatt Visa was about to expire at the end of September
Clearly that meant that I had only one course of action for choosing accommodations that night: finding the nicest Hyatt property in Chicago and booking a night there.
Some light searching and recommendations from friends pointed me to the perfect location for the weekend night: The Park Hyatt Chicago.
Luckily, the hotel had a room open for the night that featured 2 queen beds. That was enough for our group of guys ranging in height from 6'2
to 6'8″ to crash for the night.
When we first arrived at the Park Hyatt, I told my friends to wait in the lobby while I went up to the front desk. Since the Park Hyatt is what I view as a classy hotel, I didn't want them to know that 4 guys would be crashing at their property for a bachelor party.
While checking in, I talked to the front desk agent and presented a certificate for 2,000 points, an amenity or a few other goodies that had actually expired at the end of March 2013. I asked if this certificate was still valid, thinking there was no way it would be honored.
She said "no" it is not valid, but then quickly gave me a much better offer by saying "But we can send something up to your room anyway."
Naturally, I asked what were my options and she said "a bottle of wine, some champagne…"
"I'll take the Champagne"
In stride, she asked how many glasses I would be needing. I said "do you want the real number or should I just say 2?"
To which she said "just tell me how many people are there, it doesn't really make a difference to me"
I told her to send up 4 glasses and that this was a great way to start the bachelor party. She couldn't have been nicer!
In addition to the gift of Champagne, I noticed was that even though my room was being sold for over $350 on the Hyatt website, the rate that was listed on my reservation was for $161.53. That means that while the Hyatt Gold Passport program had to pay for my hotel night, they didn't pay anywhere near retail!
You can say that I was already in love with the Park Hyatt by the time I left the front desk.
The Park Hyatt Chicago Queen Room
The room itself was exactly as expected. Spacious for having two queen beds, nice bedding, extensive use of technology to open windows, clean work area, etc.
The pictures do a good job of summarizing what to expect in the room. Exactly what I would expect in a hotel that bears the Park Hyatt name.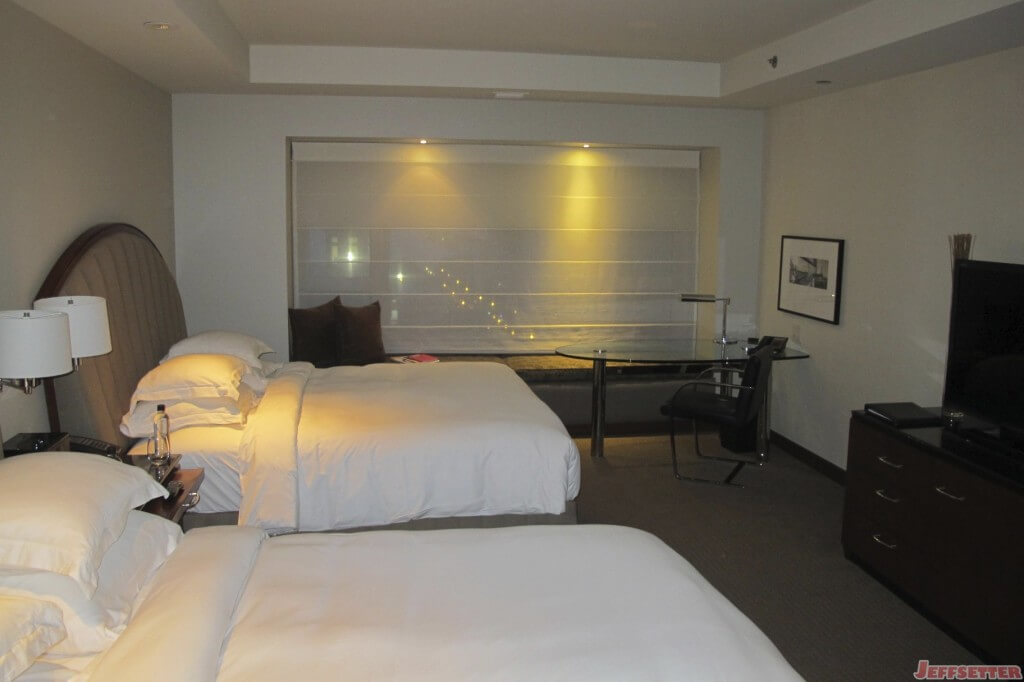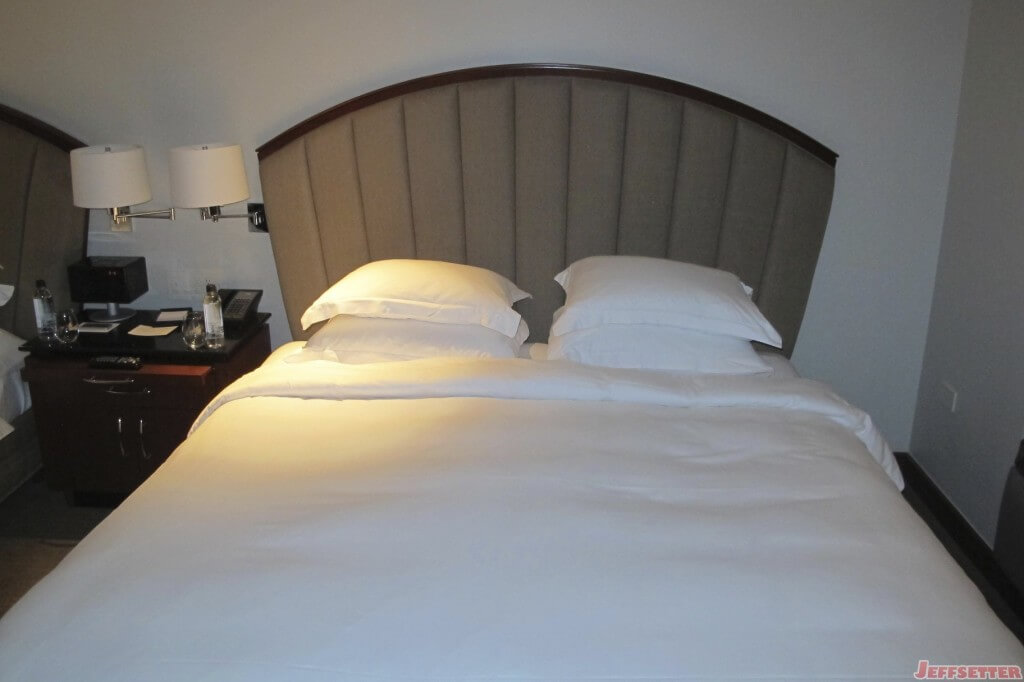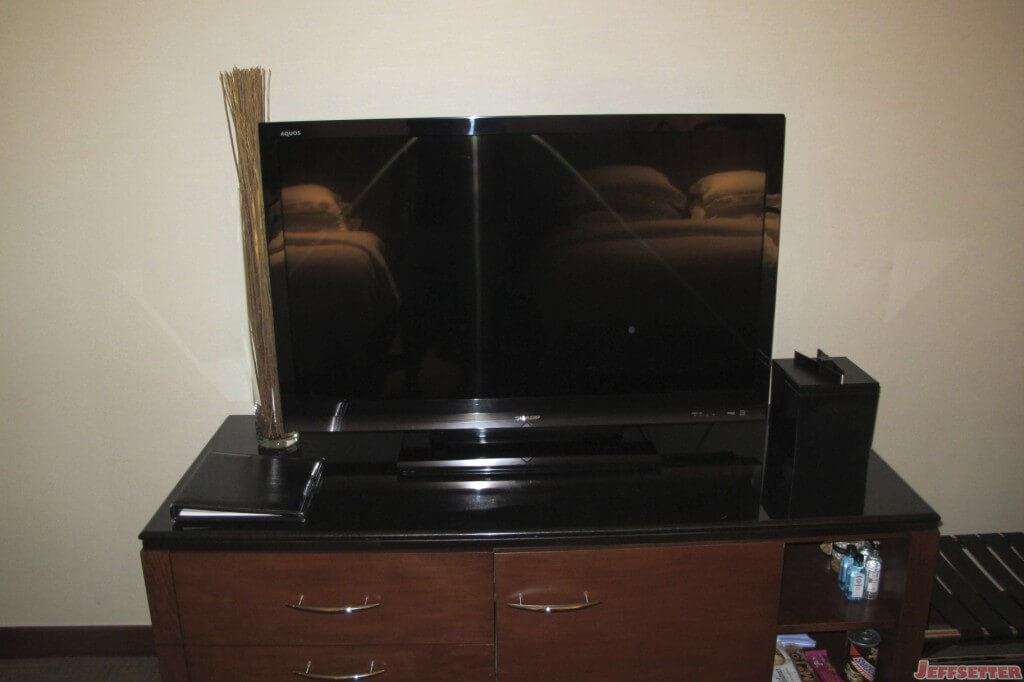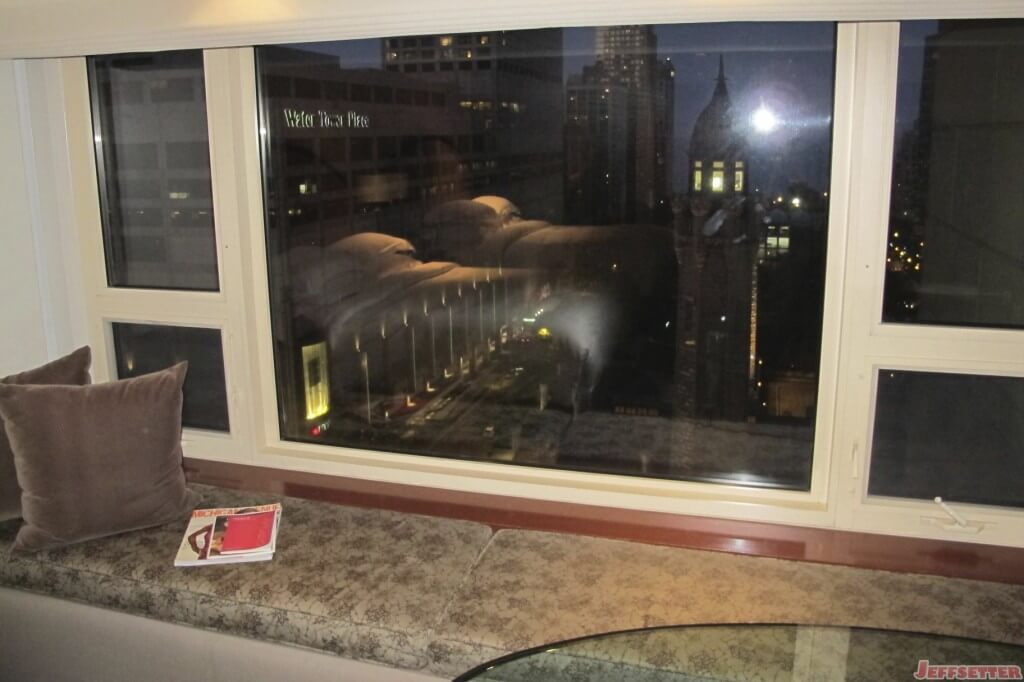 Perhaps the most impressive part of the room was my view of Chicago and Lake Michigan from the window. If you can get past the glare of me taking a photo in the window, you will notice that the view was splendid.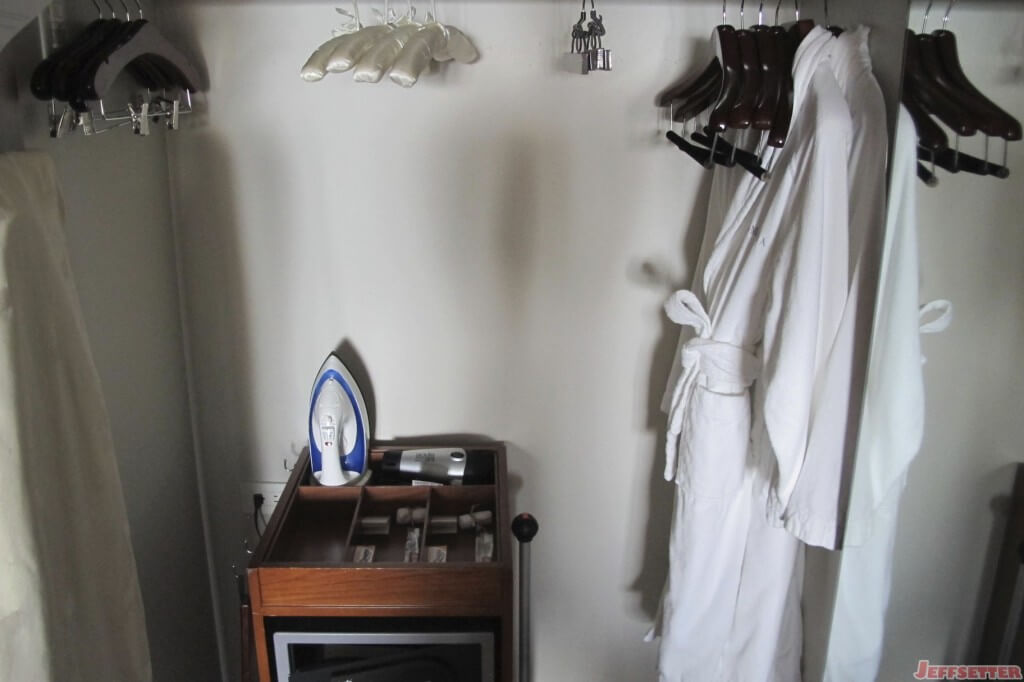 Bathrooms at the Park Hyatt Chicago
The bathrooms were also quite nice and similar to those in other high end hotels I have enjoyed in recent years. The best part was definitely the shower, which was used as a wake-up call for the gang after a late night of celebration in Chicago.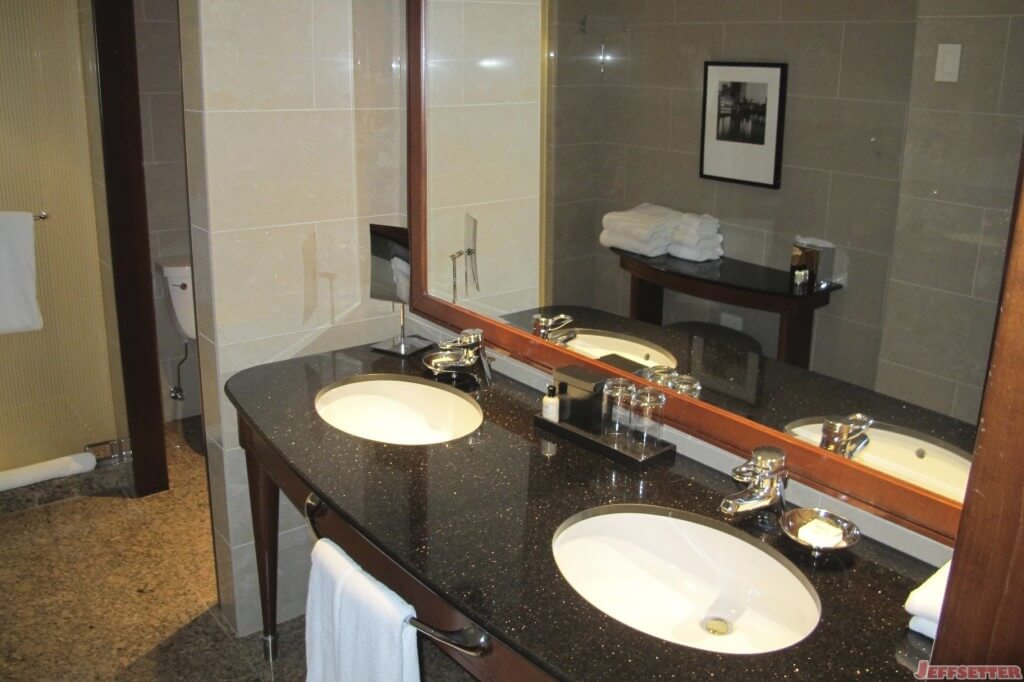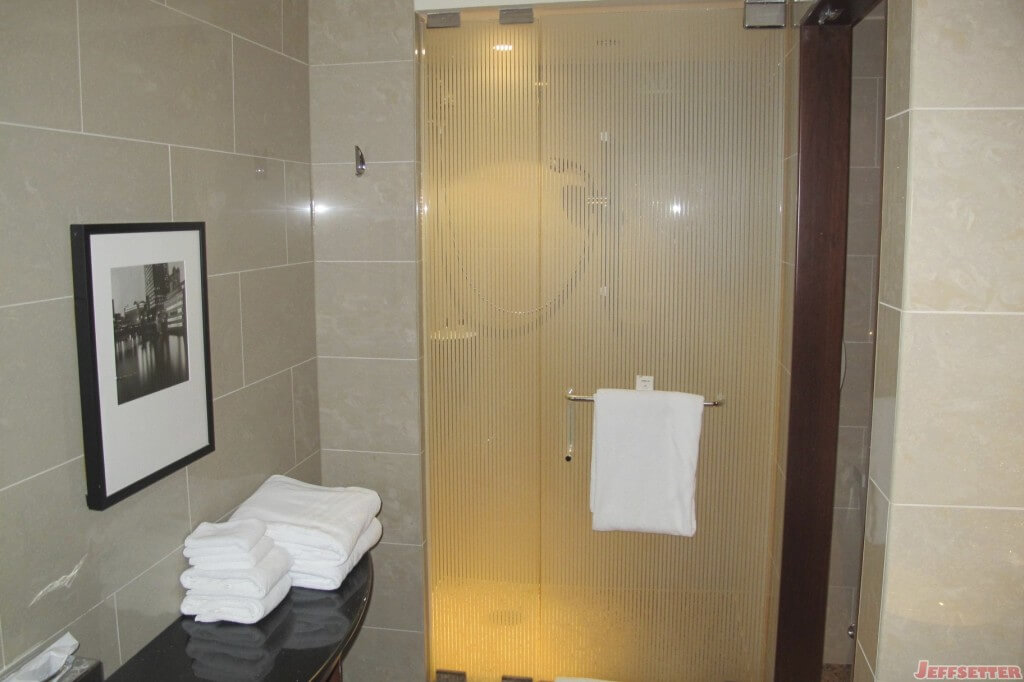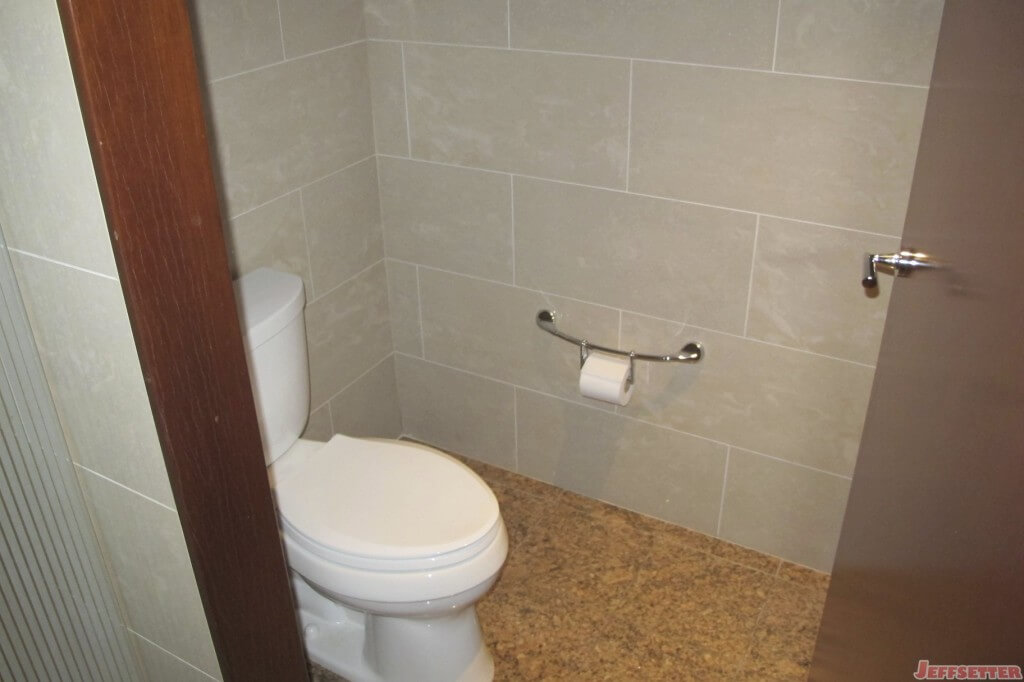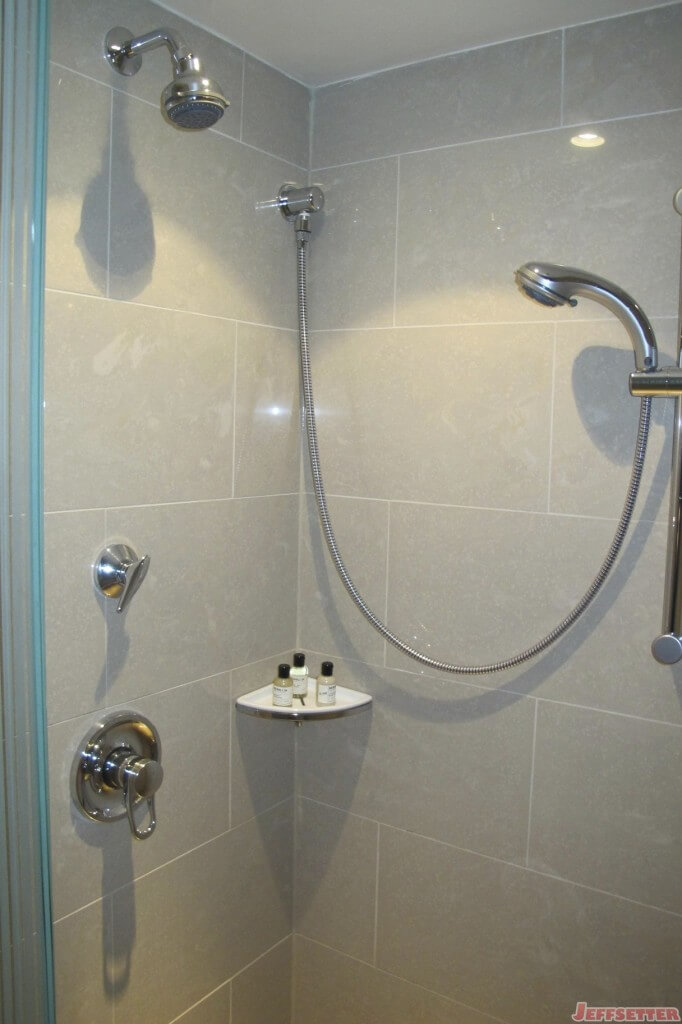 The Intangibles at the Park Hyatt Chicago
Champagne as a welcome gift? Doesn't get much better than that! Unfortunately, it took about an hour for the Champagne to arrive, and our group impatiently left the room to get dinner and explore the town. Here is a photo of what the champagne looked like when we got home around 4 AM.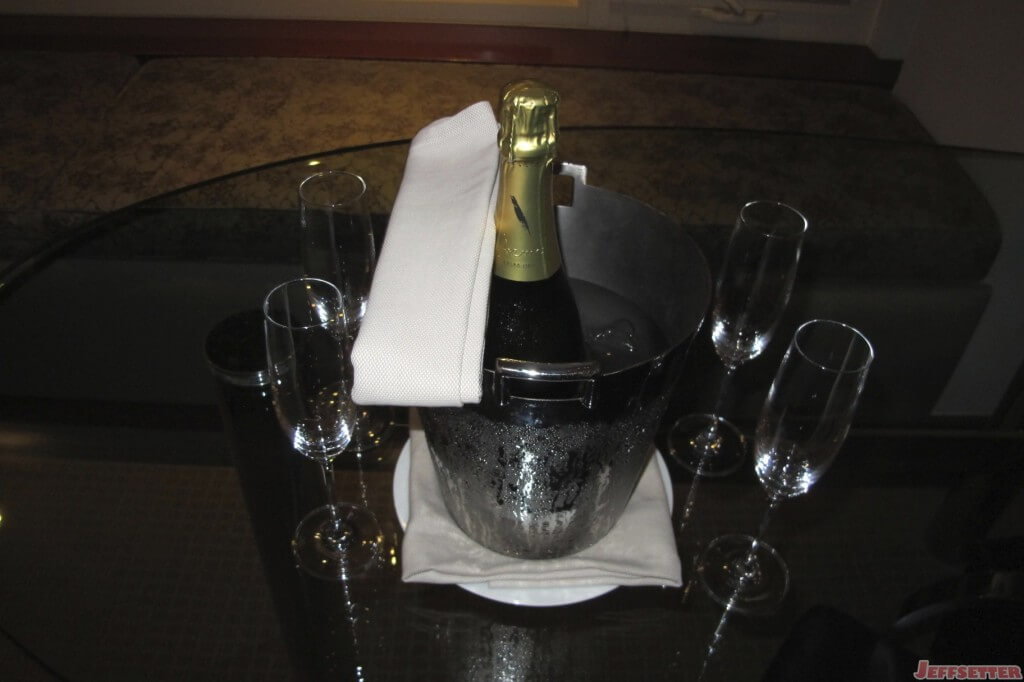 How did it taste? Well, I am sad to admit that the Champagne never made it into our plans that weekend. It was the last thing on our minds when we went to bed and far from appealing when we woke up. I am trying to convince the groom to bring it along to the wedding, though!
I didn't get a chance to eat at the restaurant, so that doesn't factor into this review. I did manage to snap a picture of the view outside of the window before we left in the morning.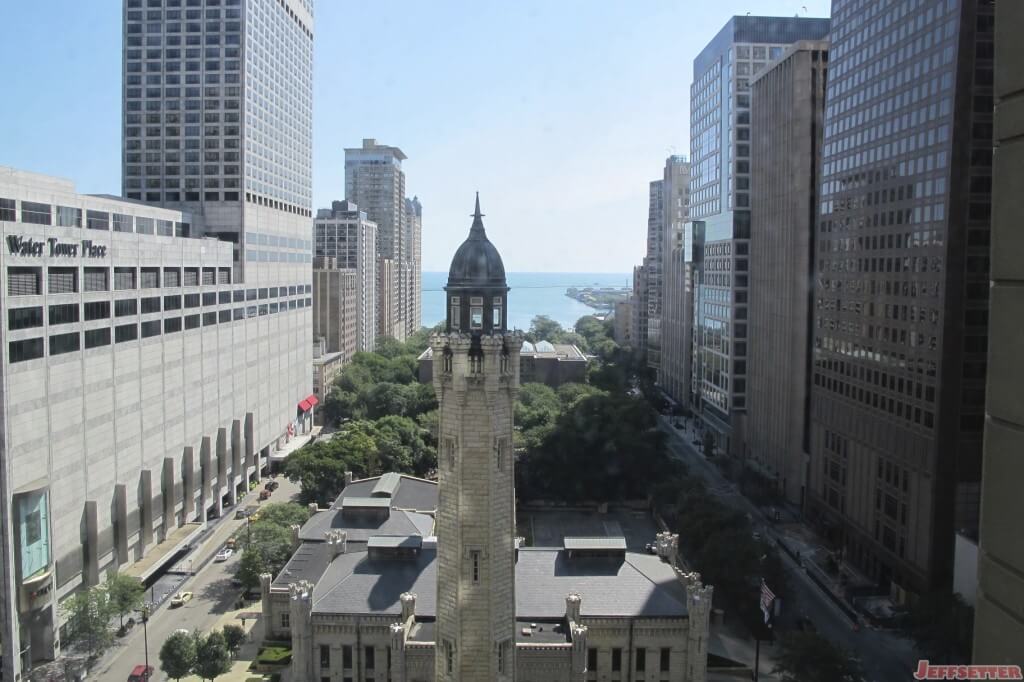 The last thing I'd like to add is a mini-rant about why the Park Hyatt Chicago doesn't have a coffee maker in the room. I was in desperate need of coffee upon waking up the next morning and I had to go all the way down to the lobby to get my caffeine fix. Sure, that lobby coffee was outstanding, but I personally enjoy having a pre-coffee in the room before my coffee.
Yes, that was my only complaint about the hotel, so I think it's safe to say that the hotel is fantastic. You won't be disappointed if you stay at the Park Hyatt next time you are in Chicago.