The Alaska Airlines Visa Signature is my favorite co-brand airline credit card. It has unparalleled benefits, including the legendary companion certificate. It's why I keep the card even if I don't use it. So news of big changes coming to the Alaska Air Visa, naturally, concerns me.
Yesterday, I got a large envelope in the mail from Bank of America stating, "Important Changes To Your Account." Well, that's never good, right? And, to be honest, after reading the letter, the coming changes are a mixed bag.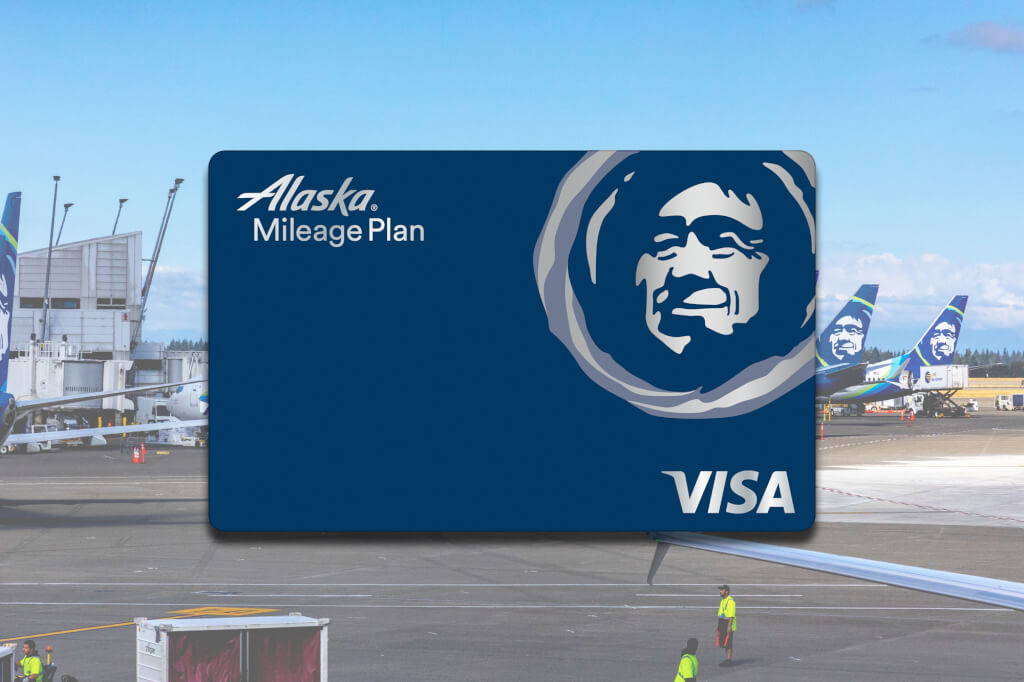 Big Changes Coming to the Alaska Air Visa
With big changes coming to the Alaska Air Visa, I'm sure most immediately worry that the companion certificate might change or is going away. I'm happy to say that the companion certificate is here to stay at $99 + taxes from $23. What a relief, right? Also not changing are the 20% in-flight purchase discount and the ability to earn 3 miles per $1 on Alaska Air purchases. So what is changing?
Well, for one, the annual fee is going up by $20 to $95. The baggage benefit remains mostly unchanged; it now requires you to use your card to purchase your tickets to enjoy it. Plus, the Alaska Lounge Day Pass discounts are going away. Fortunately, that's about it for the negative changes. The other positive changes include:
2 Miles per $1 on:

Gas – including service stations, automated fuel dispensers, marinas, marine service, marine supplies, and fuel dealers (fuel oil, wood, coal, LNG)
Local transit – includes rideshare, taxicabs, limousines, passenger railways, bus lines, tolls/bridge fees, and local and suburban commuter passenger transportation, including ferries.
Cable – including satellite service providers and other pay television/radio/streaming services
Select Streaming Services – includes digital goods media such as books, movies, digital artwork, and music.

Priority Boarding: you and up to six others on the same reservation will receive priority boarding on flights marketed by Alaska Airlines and operated by Alaska Airlines, Horizon Air, or SkyWest. You'll board before general boarding but after Alaska Mileage Plan elite and Oneworld elite members, First Class or Premium Class passengers, and other pre-boarding groups. To me, this sounds like this benefit will get you Group C boarding. You must purchase your ticket with the card to receive this benefit.
Alaska Lounge+ Membership: save $100 off one Alaska Lounge+ Membership annually when you purchase said membership with your Alaska Air Visa.
Relationship Bonus: get a 10% bonus on all miles earned via your Alaska Air Visa if you have an active consumer BoA checking or savings account that has had deposit/withdrawal activity in the past 90 days or an active consumer BoA checking/savings account OR an investment account with Merrill that has an average daily balance above $0.
So when do the big changes coming to the Alaska Air Visa go into effect? Well, the positive changes are already live – do keep in mind, though, that you only become eligible for the priority boarding benefit after your account has been open for two to three weeks. The requirement to use your card to receive certain benefits and the higher annual fee are both effective March 1, 2023.
Final Thoughts
On balance, I think big changes coming to the Alaska Air Visa aren't that bad. However, I'm not sure how the value will pan out for an average user. But that's a discussion for another post. At the end of the day, this change isn't enough to make me cancel the card. However, Mrs. Island Miler and I will evaluate whether or not we want to continue to carry two of these in our household. I will, however, immediately change some of my spending habits.