Yesterday, Bikeshare Hawaii launched Hawaii's very first bike share rental system in Honolulu.
Bike share systems have become common in large cities like New York.  In fact, New York's Citi Bike bike share system is a popular mode of transportation in the area.  And now a similar system is available in Honolulu.
Biki by Bikeshare Hawaii
Biki is the brand name for Bikeshare Hawaii's service in Honolulu.  The service plans to expand to different areas throughout Hawaii and will brand each area differently.  Why this is the case?  I'm not sure.  You'd think the entire system should carry the same name with the same user accounts no matter which island or area of an island it operates.  But that's just my opinion.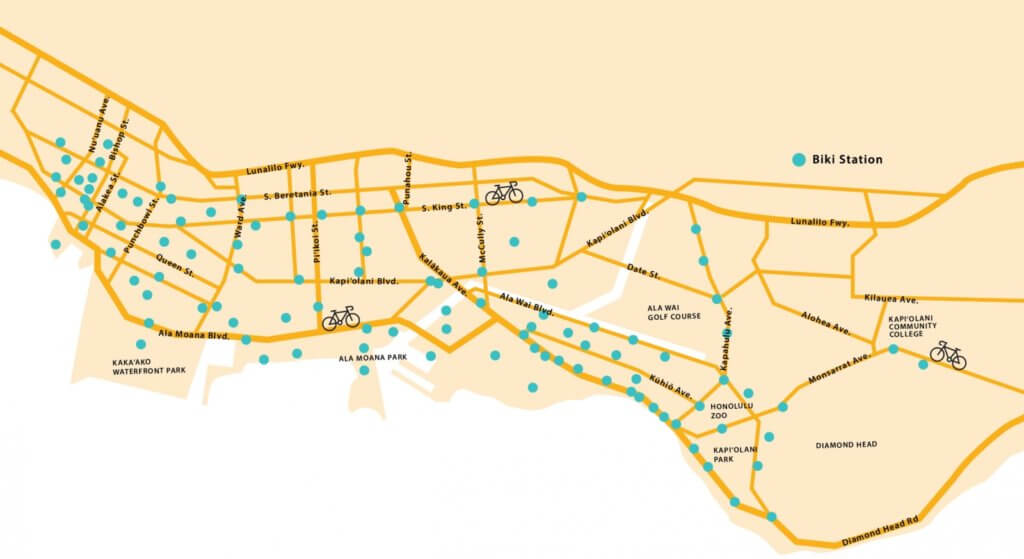 Anyway, as I said before I began rambling, Biki's service is relegated to the Honolulu area only.  Initially, the service is beginning with 1,000 bikes spread across 100 stations throughout Waikiki and Honolulu's urban core.  Pricing for the bike share system will differ quite a bit from other similar systems:
Single Ride: $3.50 – up to 30 minutes
Monthly Pass: $25 – unlimited rides up to 60 minutes each
Monthly Pass: $15 – unlimited rides up to 30 minutes each
Free Spirit: $20 – 300 minutes of ride to time use as you please
If you fail to return a bike within the allotted time, you'll be charged for an additional single ride.  This applies to ALL fare types, whether its a monthly pass, free spirit, or single ride.  The overage charges are not prorated either, you pay for an extra 30 minutes regardless.  So if you purchase a single ride and return the bike at 35 minutes, you end up paying $7.00 instead of $3.50.  And if you keep a bike for longer than 24 hours, you'll be charged $1,200 for a "stolen bike."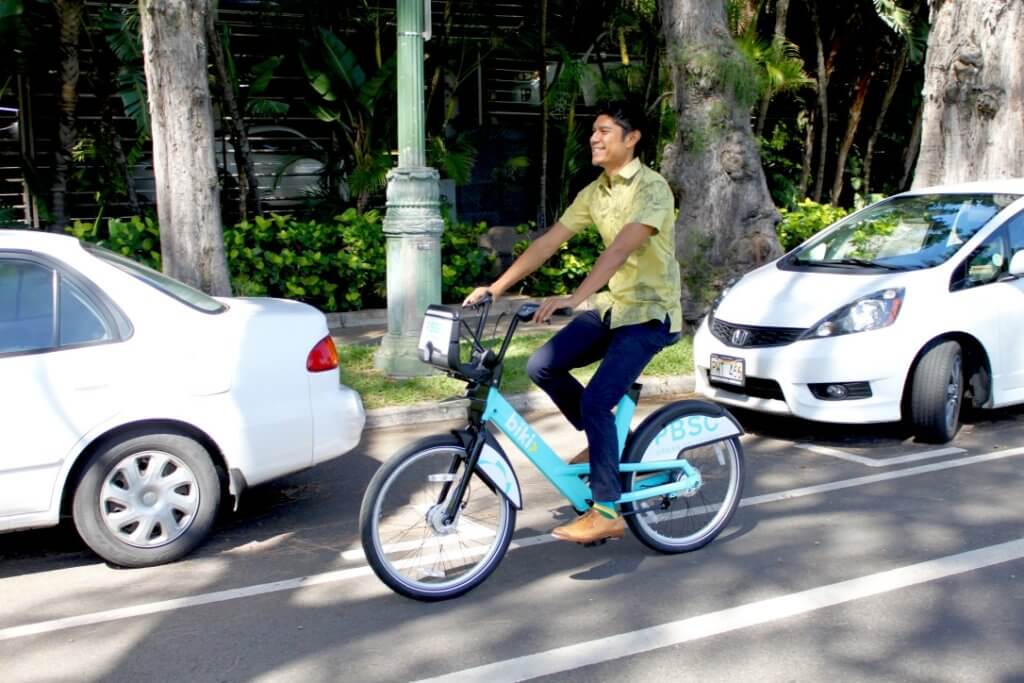 Growing Pains
The current administration in Honolulu has an agenda of growing bike usage in the area.  Many residents are frustrated by these efforts, though, as new bike paths in Honolulu have taken away lanes of traffic in already highly congested areas.  Parking spaces were also lost during this effort, and Biki itself has eliminated a further 60 public parking spaces.  Furthermore, many locally question whether or not Biki will benefit residents at all.  It is priced significantly higher than many other cities, such as Washington D.C. ($2) and San Fransisco ($3).  And both of those cities are some of the few that actually have higher real estate prices than Honolulu.
My Take on Bikeshare Hawaii
Hawaii has great biking weather all year.  That should give Biki a bit of an edge in achieving success.  And I think the system will find at least some success, especially with visitors to Oahu.  But given the high price of Biki, I'm not so sure it'll attract many local riders.  $15 a month is a lot, especially when you consider New York's bike share annual pass breaks down to $15/month for unlimited 45 minute rides. Add to this the fact that a large majority of commuters reside outside of Biki's service area, and actual usage amongst residents become questionable.  Heck, a monthly bus pass in Honolulu costs $60 and is far more flexible.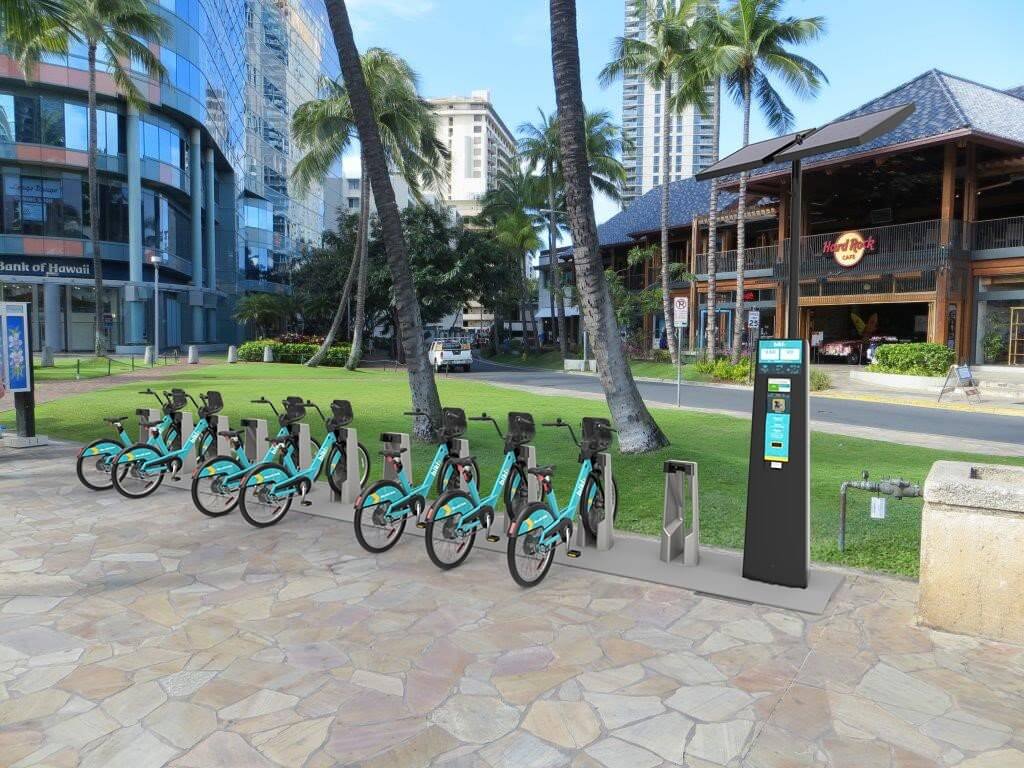 But at the end of the day, more options are more options, which is a good thing.  And if it gets visitors to leave Waikiki and maybe see a little more of Oahu, then all the better too.  I just hope that our City Officials can find a better balance between bikes and drives.  Because, as nice as it is having a bike-friendly city, biking simply doesn't work for a very large majority of Oahu's residents.