After our preview experience at Breakout Waikiki, Waikiki Beach Walk gave us a voucher for free gelato at Cafe Glace Waikiki Beach Walk. So, we headed next door to give their homemade gelato a try.
Honestly, I never heard of Cafe Glace before. But, when you're offered free gelato or ice cream, you go for it! Especially with the hot, humid weather we've been having in Hawaii lately.
Location
Cafe Glace is in the Waikiki Beach Walk complex right next door to Breakout Waikiki. It's a somewhat small shop with a large gelato case, a smaller food case, and a few tables.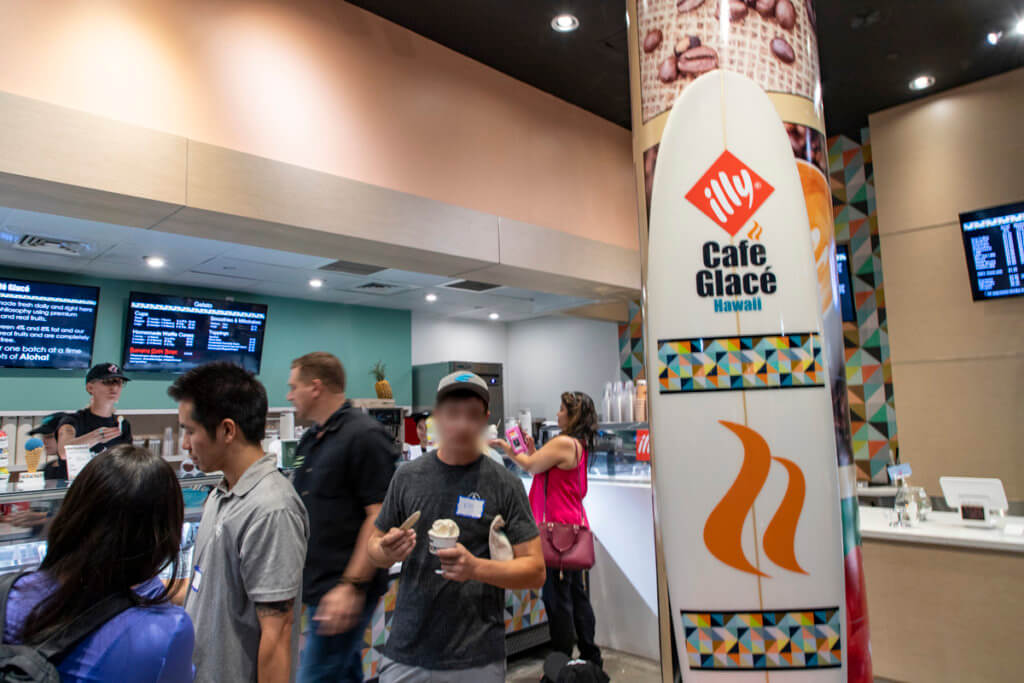 Gelato
Cafe Glace has 32 flavors of gelato available every day. They pride themselves on making fresh batches every day using local ingredients. Here's some of what was on offer that night.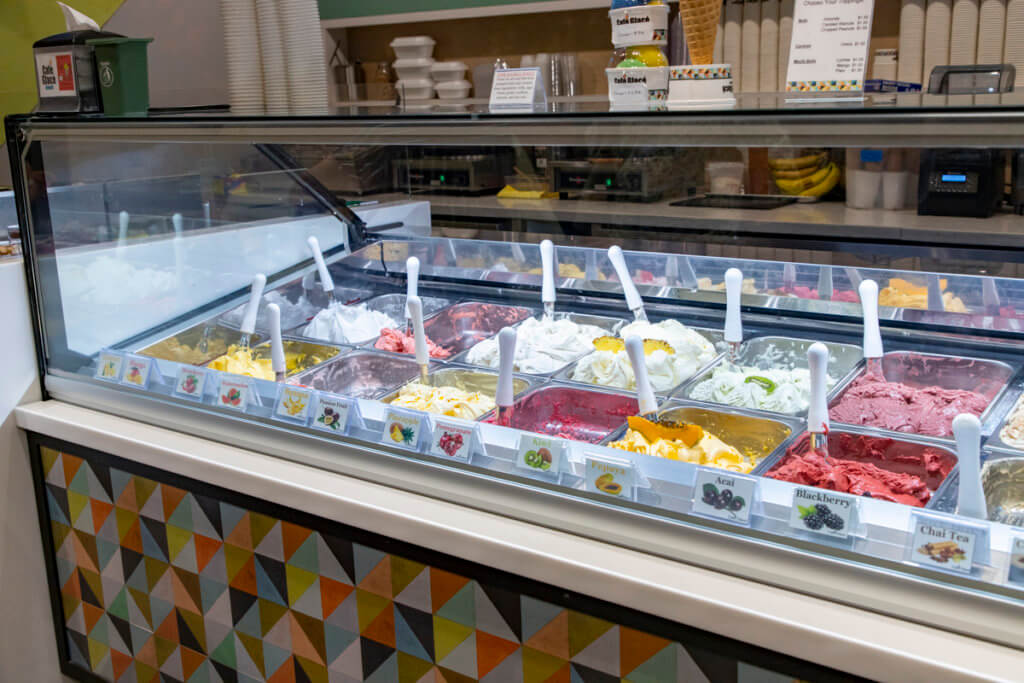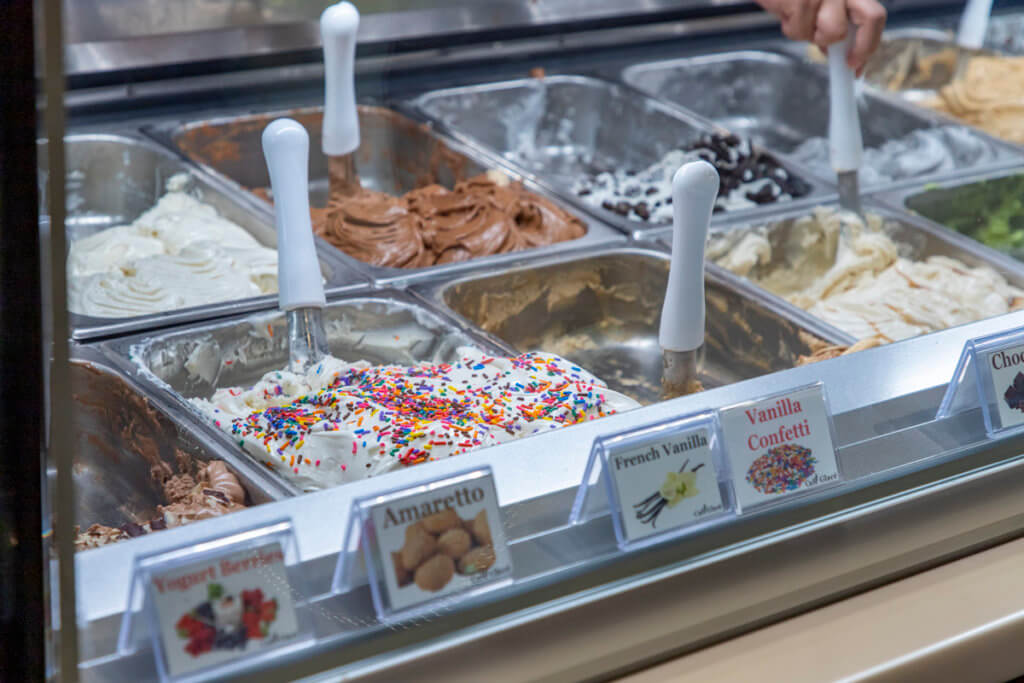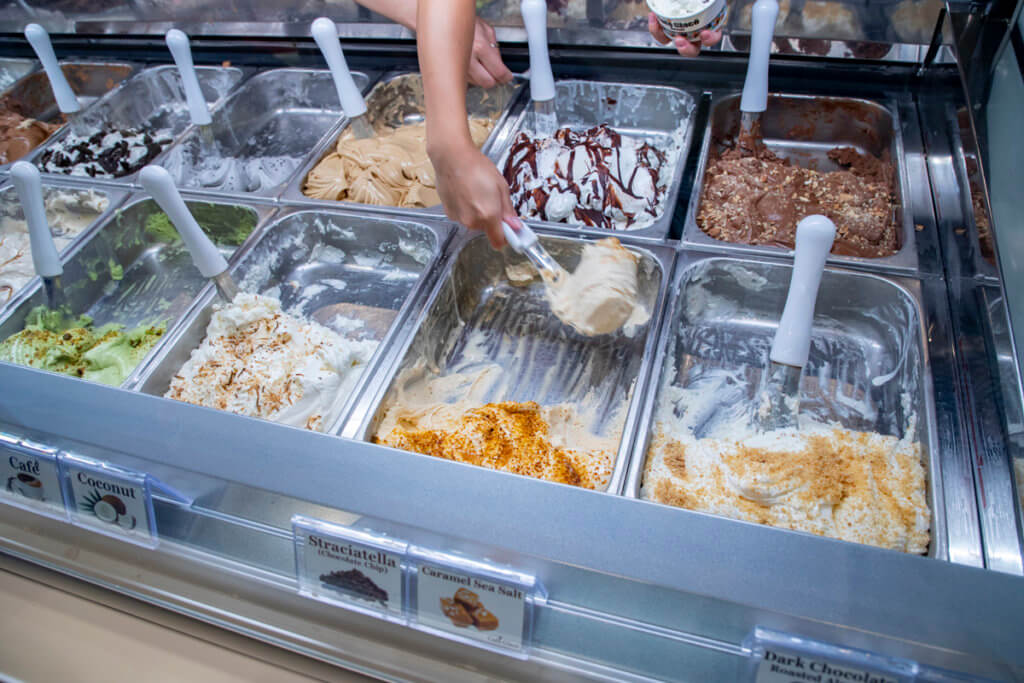 I like sticking with more traditional flavors, so I decided to give their Stracciatella and Salted Caramel flavors a try.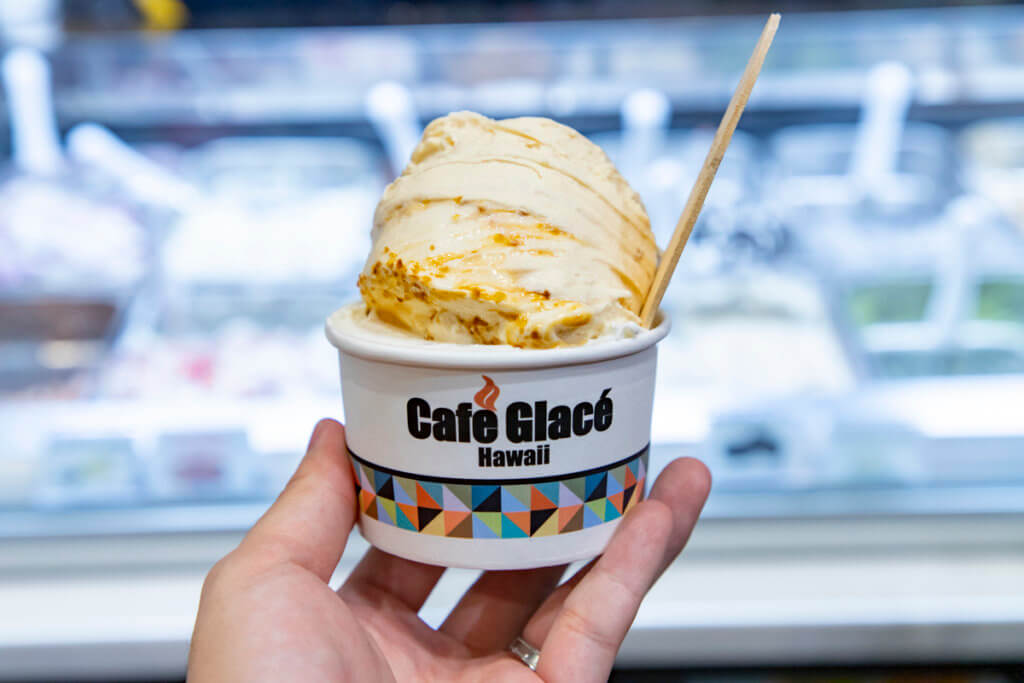 Honestly, the flavors I had were ok. The Salted Caramel was a bit too sweet, while the Stracciatella wasn't made the traditional way. Usually, Stracciatella has melted chocolate mixed into the gelato during freezing, creating small chocolate fragments throughout. This version threw in mini chocolate chips, which throws the texture off. Il Gelato Hawaii does both flavors much better, in my opinion.
Cafe Glace Waikiki Beach Walk, Final Thoughts
Though I wasn't a fan of the two flavors I tried, Cafe Glace's gelatos are of good quality; they're just a bit too sweet for my liking. Prices aren't too bad either, coming in at $5 for a single scoop to $7 for a double. That's higher than my favorite Il Gelato, but you also get A LOT more at Cafe Glace too.
But, again, Il Gelato is still my preference thanks to their attention to detail. They take extra steps to get all the details right and even make their own caramel in-house. Yeah, sometimes it does taste a little too bitter, but I prefer that over too sweet and is a clear indicator that they make their own caramel.