Last updated on December 28th, 2022 at 02:44 pm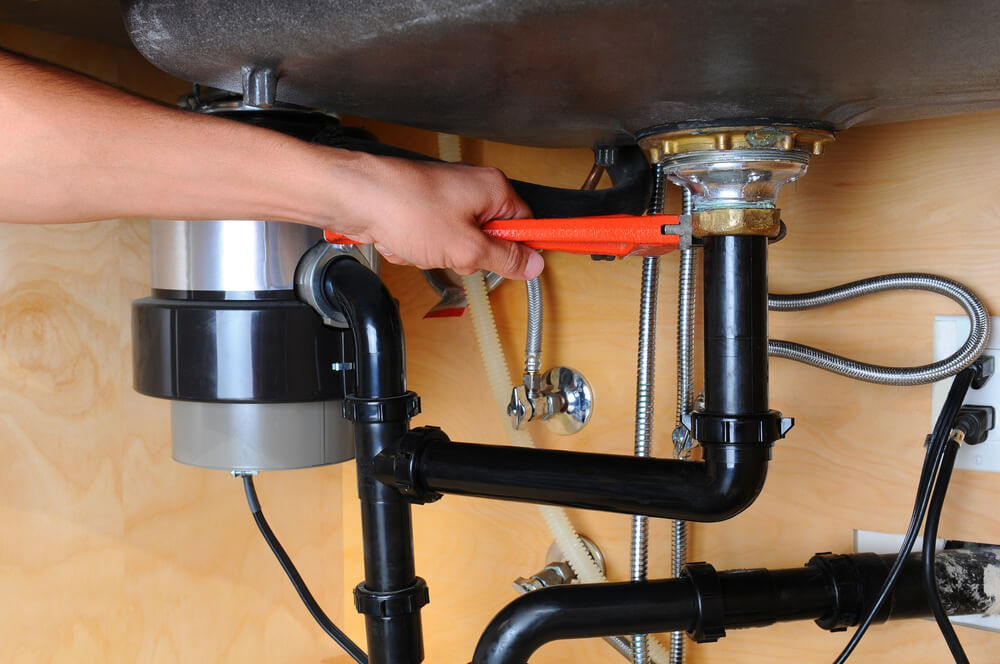 All of our reviews are based on exhaustive research, industry experience and whenever possible, hands-on testing. When you make a purchase using one of our chosen links we'll a small percentage of the proceeds. This supports the site and keeps Jeffsetter running. You can read more here.
Finding more convenient ways to manage waste in an RV is something travellers are very used to. Your RV is a fairly small space compared to a house, apartment, hotel or cabin. If you're not careful, it can get cluttered quickly. In a house, a common way to reduce clutter in a garbage disposal. They are specifically used for the kitchen sink which is convenient as they can get dirty fast.
The question is though, can they be installed in an RV?
Garbage disposals can be installed in your RV's sink. However, it is not advisable as they are usually not designed with the demands of an RV in mind. They may use up excess power and can quickly cause problems for your grey tank.
Let's discuss why you may want a garbage disposal in your rig and why you may not want one.
Garbage Disposal Benefits
Garbage disposals are really enticing for a lot of people due to the convince they provide.
Less Waste
The most obvious one is that they help you cut back on waste. Having a garbage disposal in your sink allows you to just dump the contents of your plate into it and that's that. It provides a nice alternative to having a sink mesh that has to be cleaned all the time, and no one likes to clean a sink mesh. The chances of clogging your sink also gets reduced as the waste can go into the garbage disposal rather than your pipes.
Odor Management
Having a garbage disposal can also help with odor management. Having garbage sent to a disposal is usually more hygienic than having it sit and rot in trash cans everywhere. Everyone knows the smell of the garbage after preparing a large meal. All those food items definitely do not smell good sitting in the trash all day.
Its clear why the convince of a garbage disposal makes them so appealing. Now, let's explore why despite this, it is not a good idea for your RV.
Why Garbage Disposals Are Not Built For RVs
A lot of the benefits associated with garbage disposals don't work as expected in an RV.
Source of Odor
Odor management becomes a whole different issue in your rig when talking about garbage disposals. This is because in an RV, a garbage disposal would send waste into the grey tank. Unlike the black tank, the grey tank is not designed to hold solid wastes. Often times, when a very persistent offensive odor spreads in your RV it is because of the grey tank not the black tank. Waste from the sink and shower that enters the grey tank festers in there and contributes to mold and bacteria growth. All of which can even cause a rotten egg smell (which is much worse than that new RV smell).
A garbage disposal is simply going to send food waste into your grey tank at a higher rate than ever before. If you are not prepared to account for this, you'll have to deal with an explosion of terrible odors filling up your RV.
Grey Tank Buildup
Garbage disposals can certainly cause odors to come from your grey tank. However, this is not the only issue they can cause for your grey tank. The solid wastes being dumped in there all the time by a garbage disposal usually remain in the tank. This is because your grey tank is not designed to flush out solids like the black tank. Any large food items that then enter the tank through the garbage disposal stay in there. Over time, the food and water mixes together, turning into a mud-like sludge coating the walls of your tank.
This can of course inflame any existing odor problem, but it also poses a risk to the integrity of the tank. The buildup can cover the tank sensors and provide false readings. Luckily, there are products for your tank's sensors, but they are not a fix for your tank as a whole. It also becomes very unhygienic, if ever your tank overflows you'll have a backwash of this old sludge buildup entering your sink and shower. No one wants to deal with that.
Clogs
Additionally, a garbage disposal itself can be susceptible to clogs. This happens when the wrong food items are thrown into it. Celery, banana peels, coconut shells and other stronger or flexible food items are not mean for a garbage disposal. Already in an RV you have to be careful about even the smallest food items entering the sink because of the grey tank. Having a garbage disposal would only bring about more headaches as you have to be extra meticulous when it comes to your sink.
Making sure you can clean out the great tank regularly, and also prevent the garbage disposal itself from clogging. Lots of meat products can also clog the disposal. Large meat chunks, skin, bones and fats all contribute to this. Even butter and jam can clog it as well! There are so many food items to watch out for that is calls into question if it, on top of everything else, is worth the hassle.
Water usage
Garbage disposals require running water to do their job. If you are camping somewhere without fun hookups, you'll have to use your fresh water tank. If you are used to being able to have your tank last you a certain amount of time, know that a garbage disposal will dramatically reduce that. They can use over 2 gallons in just a few mins. While your fresh water tank can hold a lot of water, around 20 gallons to be exact, this is still a lot more to account for. Not only is it a waste of water, but it also impacts your ability as a traveller to keep your rig in one spot for long. After all, you'll have to constantly be driving to a nearby water station to refill your fresh water tank.
Closing Thoughts
It is very important to thoroughly consider the pros and cons of a garbage disposal for your RV before committing to one. At first glance they seem like a great idea, just added convince in your kitchen. However, being wrapped up in that supposed convenience without realizing what it may mean for your rig is how a lot of problems can arise. The longevity of your sink, pipes and grey tank are far more important than saving a few minutes on kitchen clean up.