We're halfway through June, which means Q2 2017 is nearly over.  So it's for the Chase Freedom Q3 2017 Activation.
We're midway through the month of June, which means we're nearing the end of Q2 2017.  This means that Chase Freedom cardholders only have two more weeks to enjoy 5pts/$ on spend at grocery stores and drugstores.  But, it also means that it's time for the Chase Freedom Q3 2017 activation.
Chase Freedom Q3 2017 Bonus Categories
The Q2 Freedom bonus categories were fantastic for everyday shoppers.  Grocery store and drugstore spend, after all, make up a large portion of the average consumer's spending.  However, Q3 2017's bonus categories are pretty great too… Especially if you like to go out a lot.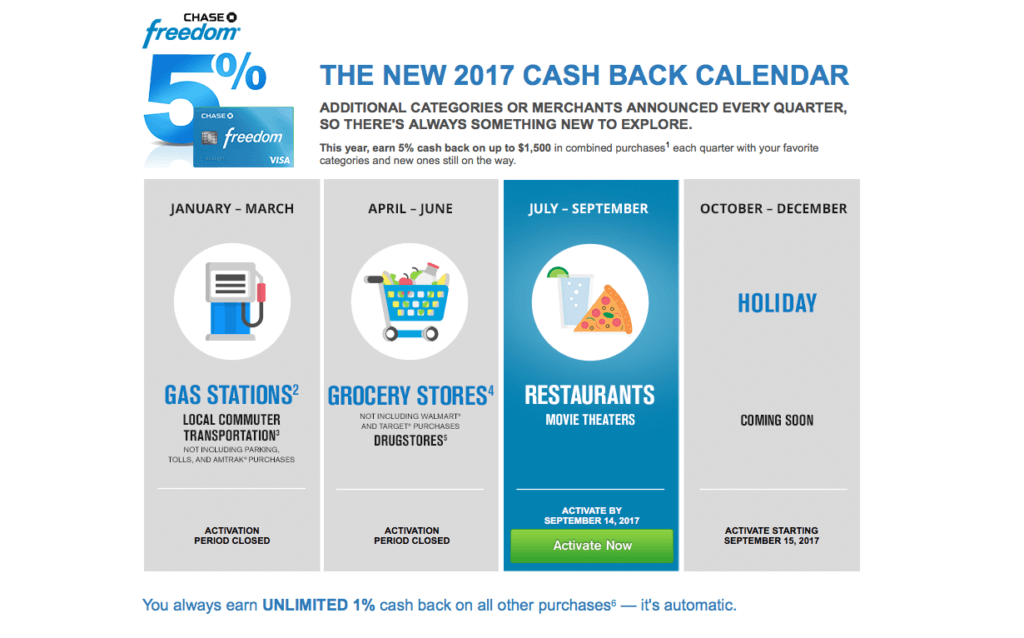 Yup, the Q3 2017 bonus categories are restaurants and movie theaters!  And as is always the case, cardholders will earn 5pts/$ on up to $1,500 in purchases in these two bonus categories.  Q3 2017 runs from July 1 through September 30, 2017, so this promotion is perfect for your summer outings and/or travels.
Value of Chase Freedom Ultimate Rewards Points
As a reminder, the Chase Freedom earns valuable Chase Ultimate Rewards Points.  It is marketed as a Cash Back card, which it is.  But your Freedom Ultimate Rewards points can be pulled together with points from your other Ultimate Rewards cards.  So to maximize your value, you'll want to pair it with a Chase Sapphire Preferred or Reserve card.  Doing so will allow you to transfer the points you earn with bot your Sapphire and Freedom card(s) to participating travel providers.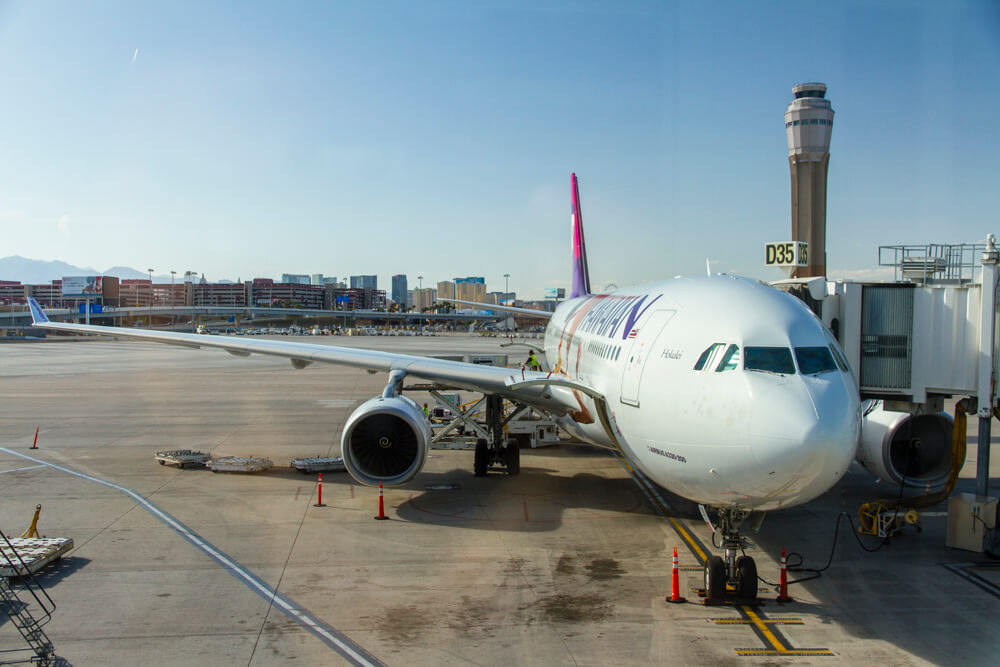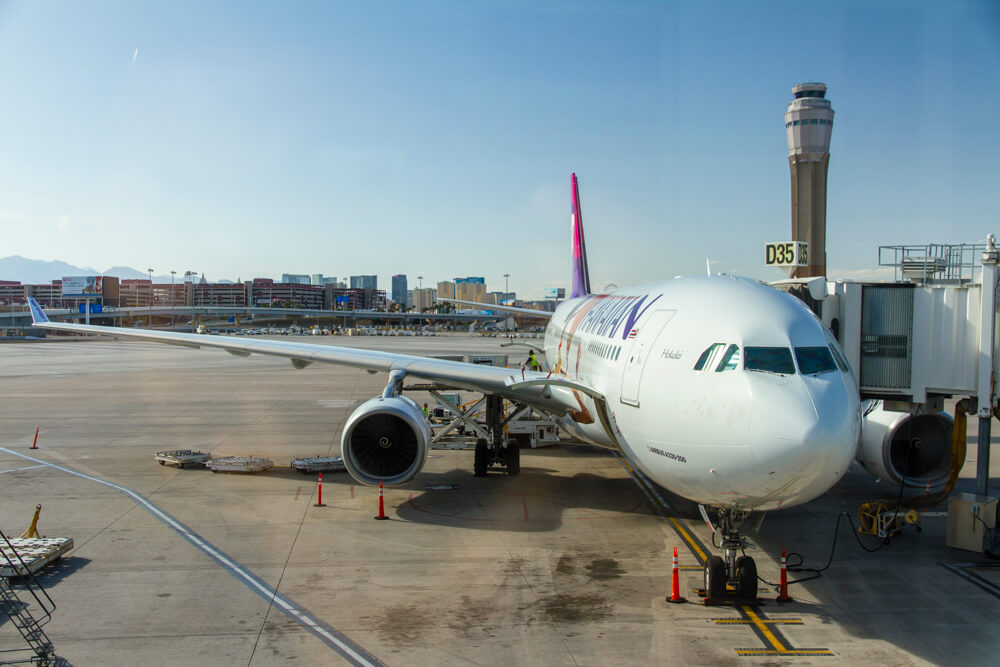 And if travel to/from Hawaii is your goal, then a Sapphire and Freedom card is what you really want.  As I've said in the past, transferring Ultimate Rewards points to Korean Air SkyPass provides great redemption value for travel to/from the islands.  Korean SkyPass charges just 30,000 miles for a roundtrip economy ticket on Hawaiian/Delta/Alaska.  However, a HawaiianMiles award ticket will set you back 45,000+ miles (35,000+ if you have the Hawaiian Airlines World Elite MasterCard).  And Ultimate Rewards points transfer 1:1 to Korean SkyPass!
Chase Freedom Q3 2017 Final Thoughts
The Chase Freedom + one of the Sapphire cards is really the best rewards card combos around.  This is especially true if you only want one annual fee card.  With this combo, you can earn points much quicker than with your standard airline card.  And you can further bolster your earnings by shopping online via Chase's retailer portal.  Double dipping by registering your card with a program like the Alaska MileagePlan Dining Network is yet another option, too.
Don't have one or both of the cards yet?  Apply now and take advantage of the Q3 2017 Freedom bonus categories.  Plus new Freedom card holders will earn a 15,000 point bonus after spending $500 within the first 90 days of account opening.  The Sapphire cards currently have an average 50,000 point signup bonus.  But if you don't have either card and are able to obtain both signup bonuses, you'll already have enough points for two roundtrip economy tickets between Hawaii and the U.S. Mainland.