Today is the long awaited day.  It's Costco switchover day!  Beginning today, Costco official begins accepts of Visa credit cards.
As you may remember, in a surprising turn of events Citi purchased the Costco portfolio from Amex.  This stunning blow cost Amex 10% of its entire portfolio.  Amex not only lost exclusive rights to Costco, but all of the cardholder accounts were acquired by Citi.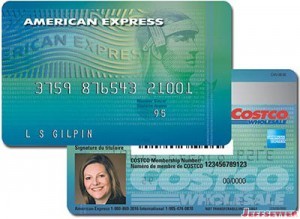 So those that had the above card have now been transferred over to the new Citi Costco Visa.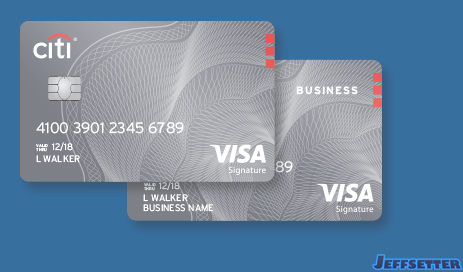 Aside from the network brand changing, the for Costco credit cardholder are changing as well.  The Amex product offered 3% cash back on gas & restaurants, 2% on on travel, and 1% on everything else, including at Costco.  The new Citi product offers 4% cash back on gas, 3% on restaurants & travel, 2% on Costco purchases, and 1% on everything else.  Arguably, the benefits of the Citi Visa are better than the Amex card.  Plus the new Visa will be easier to use wherever you go, as Visa is more widely accepted than Amex.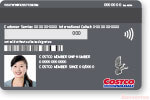 Aside from having an EMV chip, the Citi Visa also appears to add contactless payment capabilities.  This, I find a little odd, as Costco doesn't (currently) accept contactless payments.  But how knows?  Maybe Costco will enable the feature at its terminals in the future?
To me, the most exciting aspect of this change is that I can now use some of my favorite cards at Costco.  For the longest time my default Costco card was the Amex EveryDay Preferred.  It is a great card, but earns only 1 point/$ on Costco purchases.  Even if you maximize the card's rewards, your maximum earning was still just 1.5 points/$ at Costco.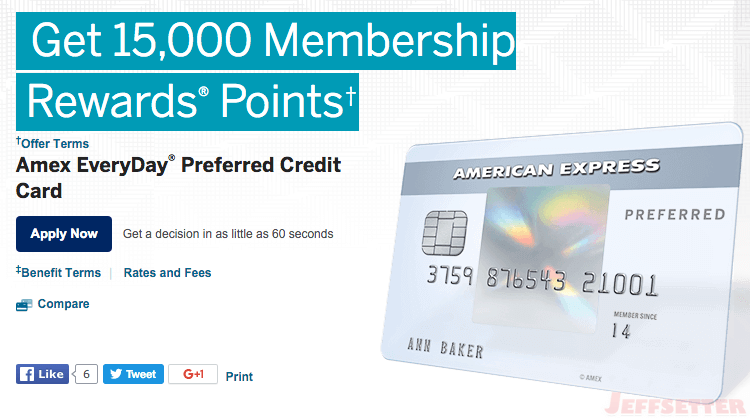 But now, with Costco switchover day here, I can now use my Chase Freedom products.  In fact, Chase has recently changed up the quarterly categories for the Chase Freedom card.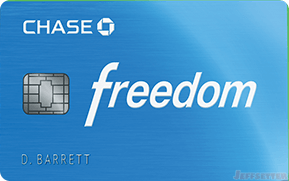 From now through the end of the year, Freedom earns 5 points/$ at Costco up to $1,500 a quarter.  The Costco earnings, however, use the same limit as the other categories.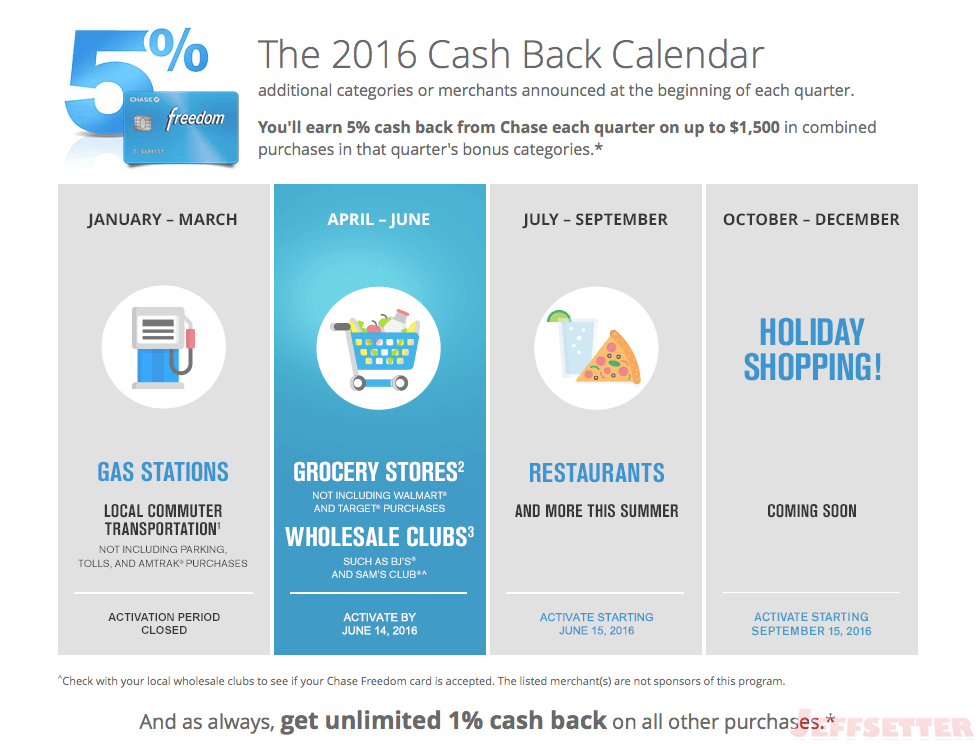 So for Q3 of this year, you can spend up to $1,500 on restaurants & Wholesale Clubs on your Chase Freedom card and earn 5% back.  And when wholesale clubs are not a Freedom bonus category, you could always use the new Chase Freedom Unlimited instead.

The Freedom Unlimited will earn you 1.5% cash back (1.5 Ultimate Reward points) per $1 spent.  And when paired with the Chase Sapphire Preferred, using the Freedom and Freedom Unlimited at Costco could potentially earn a lot of Ultimate Rewards points.
While I'll miss earning Membership Rewards Points at Costco, Ultimate Rewards are just as valuable in my opinion.  Going forward, I'll likely modify my spend strategy only slightly.  The Amex EveryDay Preferred will continue to be my default groceries and gas card.  The Chase Sapphire Preferred will be my default dining & travel (including parking card).  The Freedom card will be used based on the quarterly bonus category.  The co-branded cards like Marriott, Hyatt, Alaska, American, etc. will be used per their benefits.  And the Chase Freedom Unlimited will pick up the slack for everyday spending, including non-bonus Costco spend.