Last updated on October 13th, 2013 at 10:14 am
Hazeltine National Golf Club has hosted several major US Golf tournaments, including the US Open in 1970 and 1991 and the 2002 and 2009 PGA Championship. As a native Minnesotan and some-time golfer, Hazeltine is one of those courses that one never imagines they will have the opportunity to play. It just seems too far out of reach to golf at a private course that hosts major golf tournaments.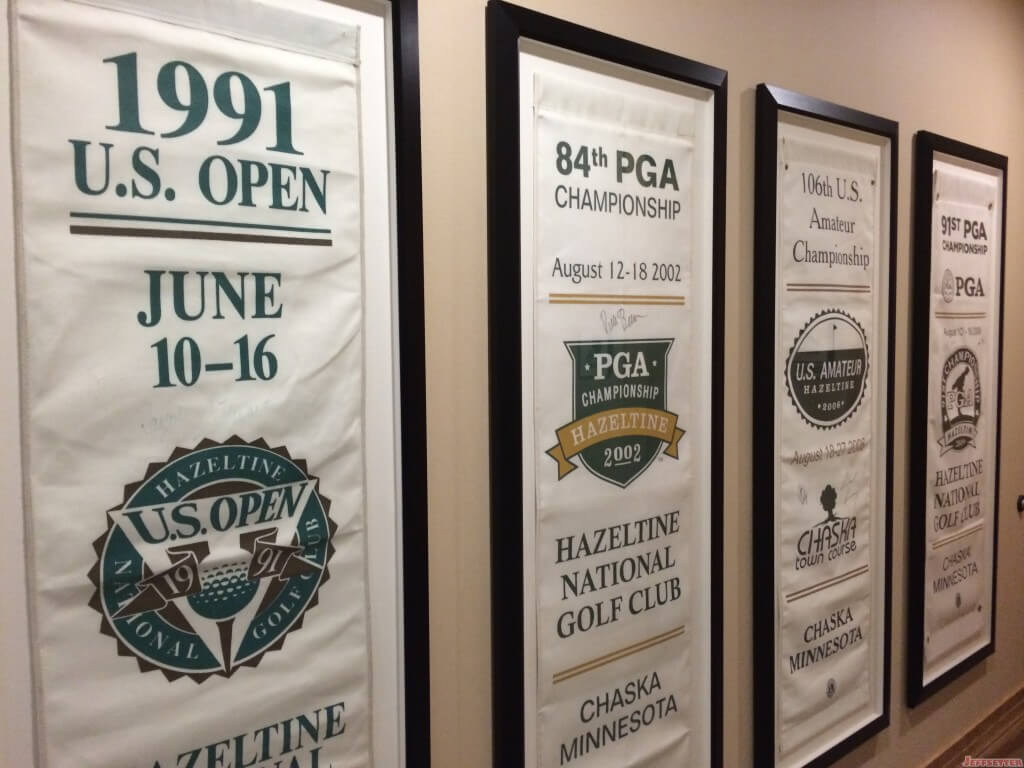 That is, until I received an invite in the mail last month from Delta to participate in a special American Express cardmember event where I could bring up to one guest to golf at Hazeltine. While I can only speculate as to why I was chosen, it's likely because I hold a Delta Reserve card and run many business expenses on that card. Being Platinum Medallion Delta flyer probably doesn't hurt either.
After checking my calendar to see if the date was open, I immediately went to the website and purchased two rounds of golf at Hazeltine (Disclosure: I paid for my own round of golf) and marked the calendar for a day on the links.  October weather in Minnesota can range anywhere from 40 degrees and raining to 80 degrees and sunny, so there was no way to tell whether this would be a warm and sunny or cold and wet round. I remained optimistic that it would be great.
Golfing Hazeltine National on a Perfect Fall Day in Minnesota
This is going to be a very photo heavy post for two reasons:
It is my first time (and probably only time) golfing this course, so I wanted to soak it all in – and –
It was the perfect fall day in Minnesota and I will need these pictures to keep me going when I am buried under 3 feet of snow this winter.
As we pulled into the course, attendants checked us in and took our bags to be placed on our cart for the day. After learning we had a shotgun start on hole 13A, we made our way to the clubhouse to get checked in and grab lunch.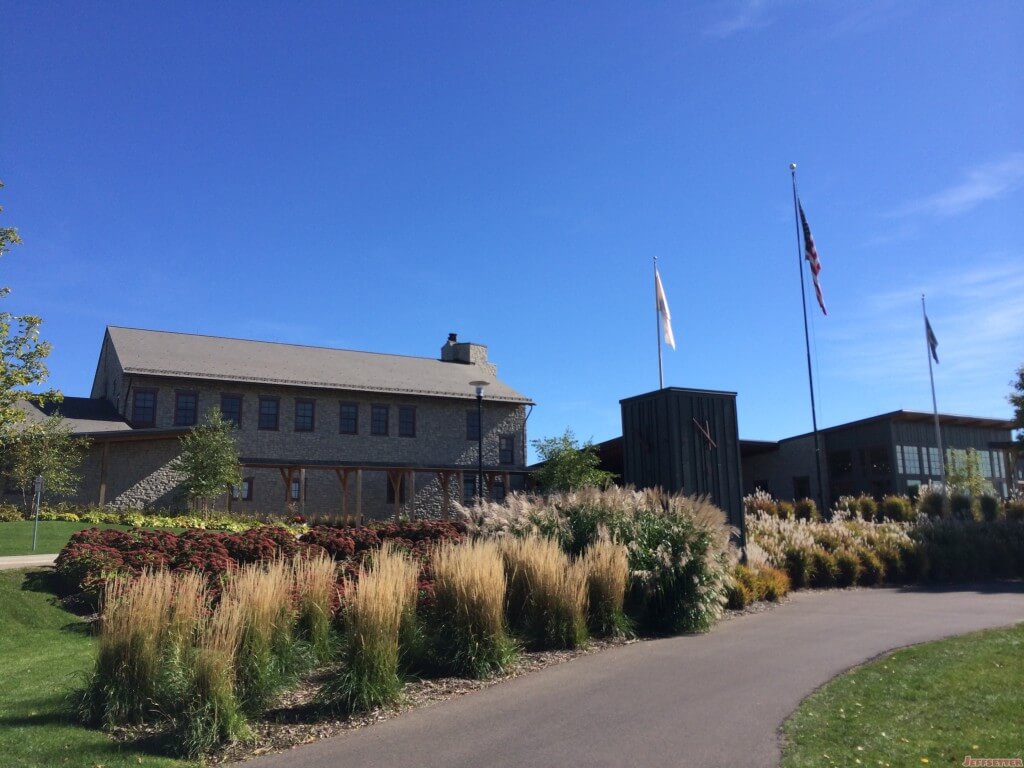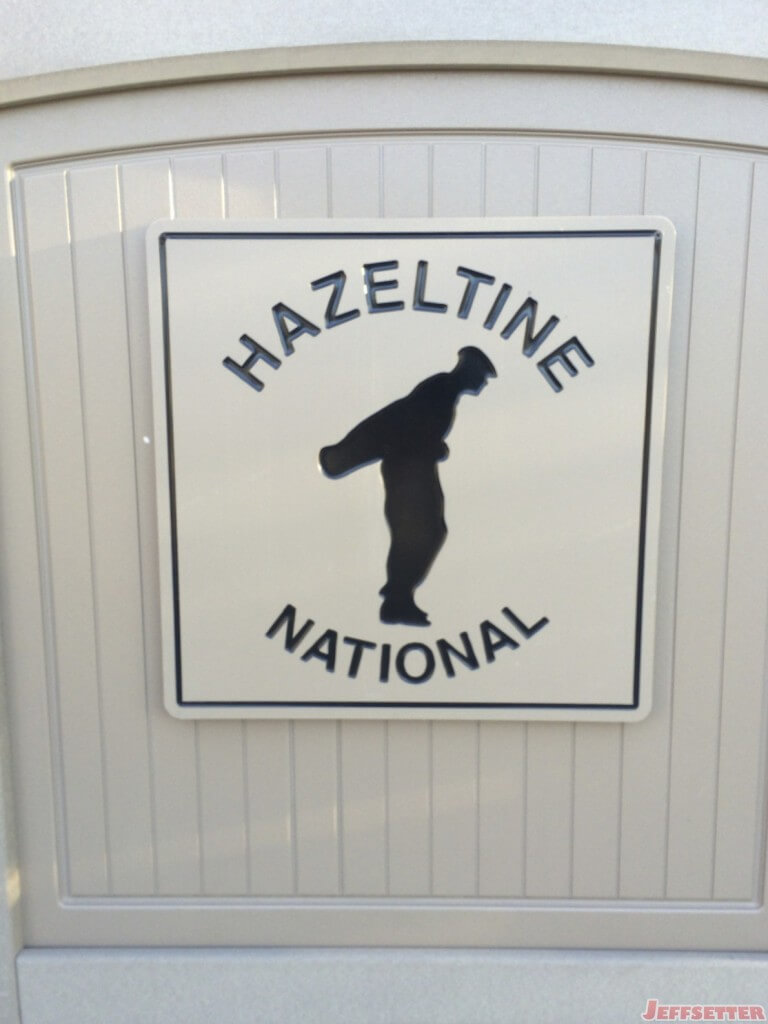 Delta stocked the entry way with several gifts for each golfer, which included a Tiffany crystal golf ball paperweight and a gift certificate to use in the pro shop for each golfer. Note: Even though I did pay for this event, I feel like we got tremendous value in the perks provided by Delta and Amex. Far more value than what we actually paid.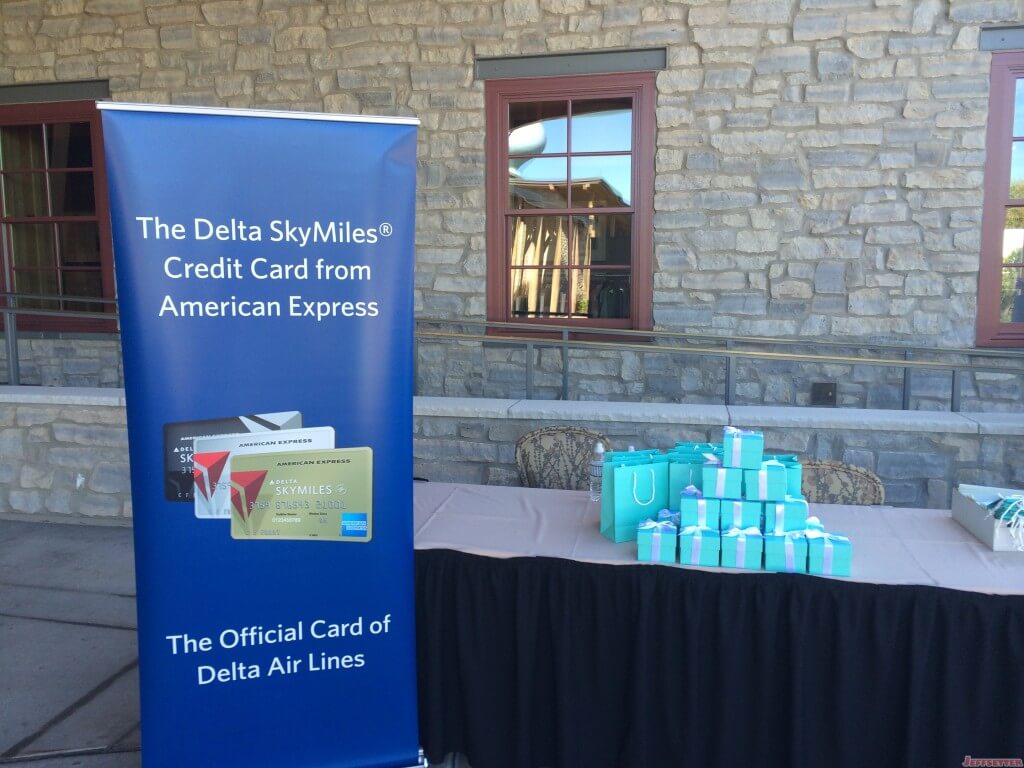 We walked into the main clubhouse where a buffet lunch was set up and I snapped a few photos of the spread, as well as the photos of golfers on the wall. Many greats have golfed Hazeltine.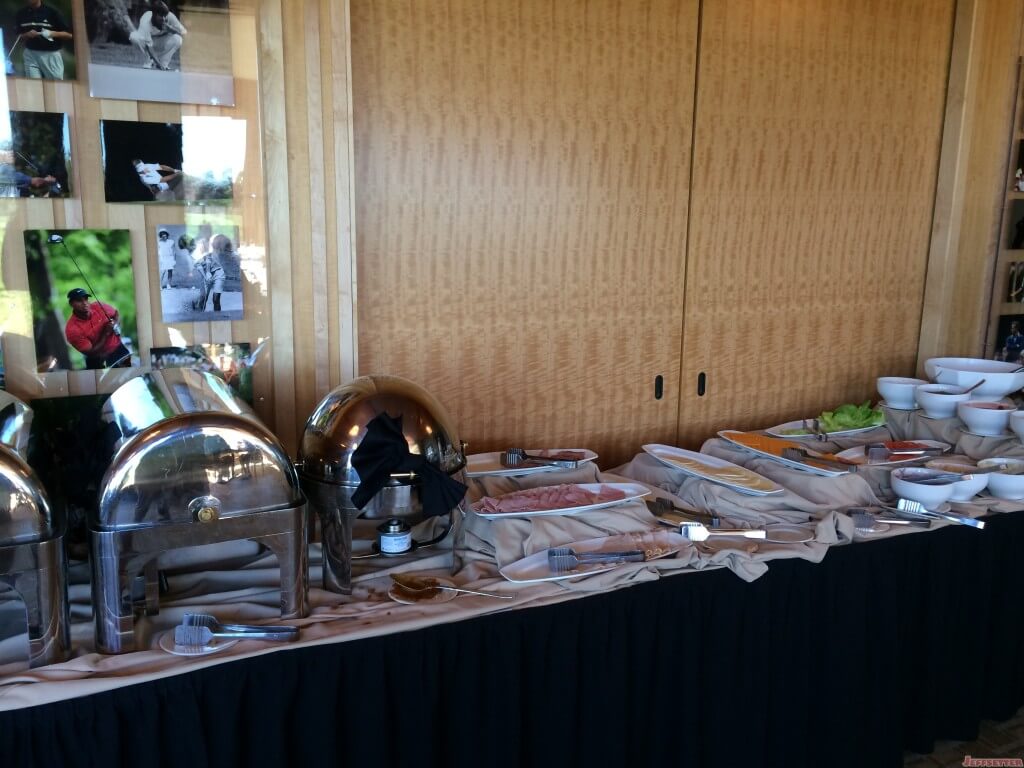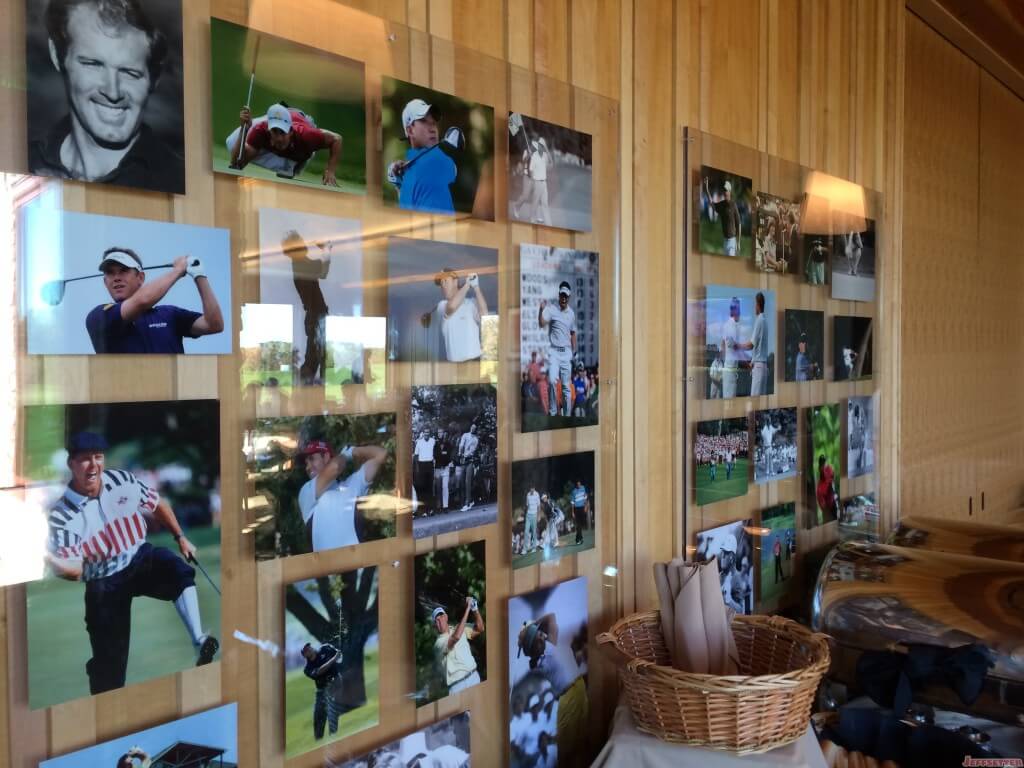 After lunch we had some time to kill before our round began so we watched a demonstration from the worlds long drive champion and multiple Guiness book of World Record holder, Ryan Winther.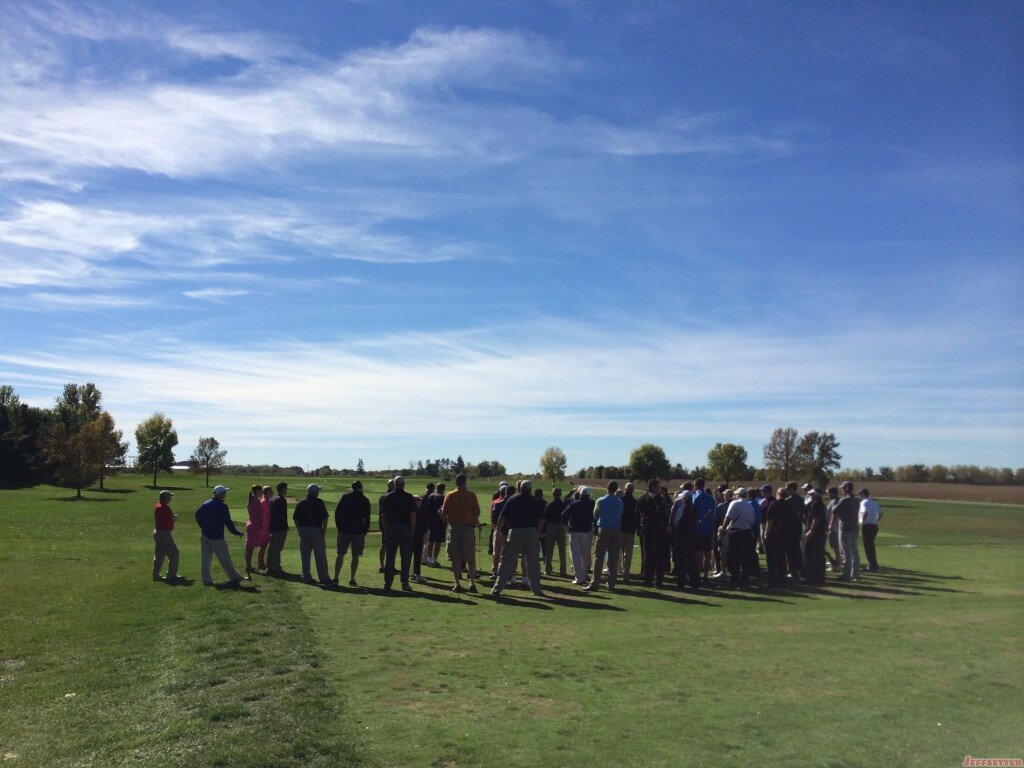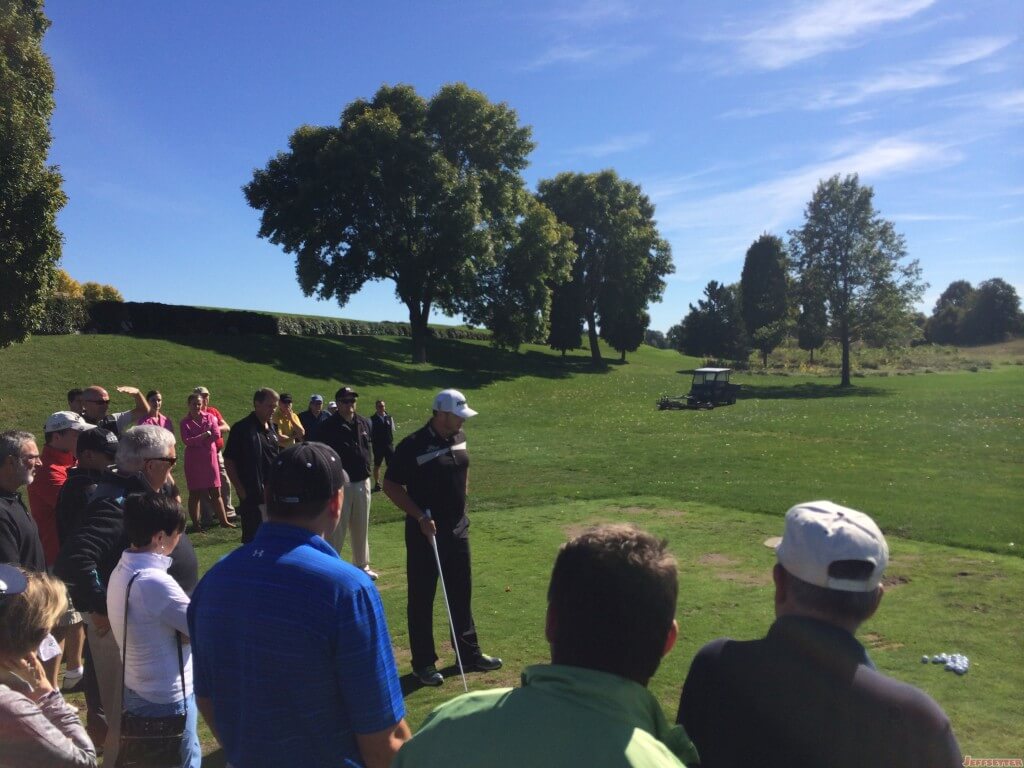 When the demonstration was done, we hit a few balls at the driving range (and felt inadequate after watching Ryan Winther drive the ball) and I even managed to snag a photo of the two Delta attendants who were coordinating the event.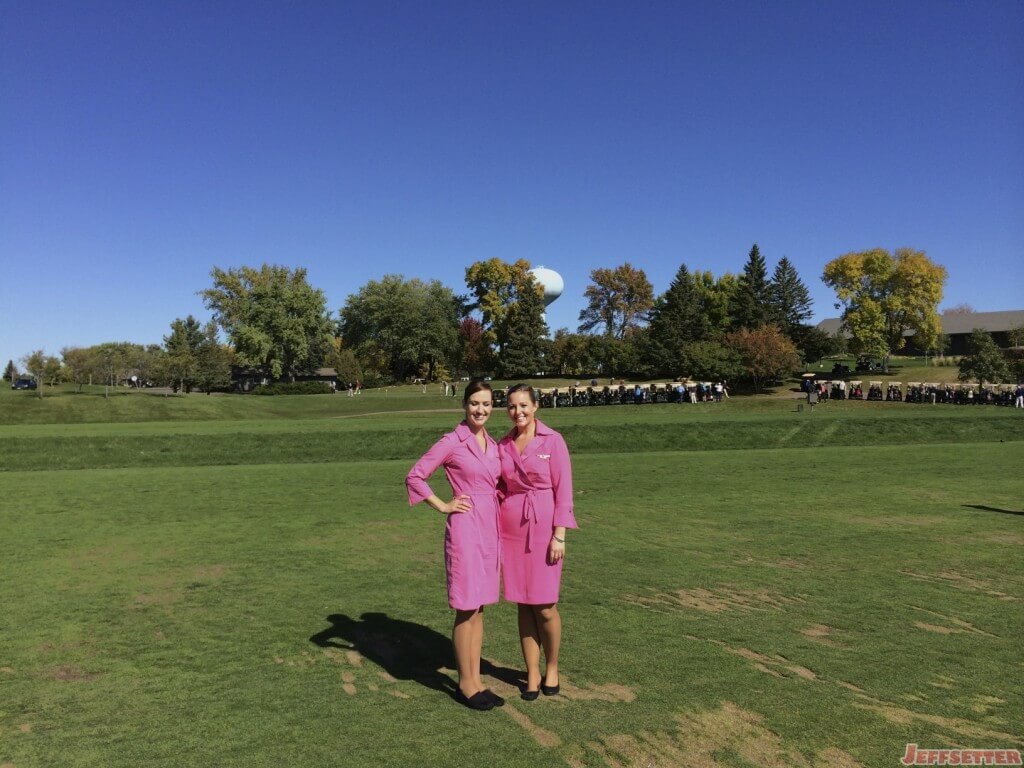 After that we found our cart and headed out to the 13th hole to get started on our round.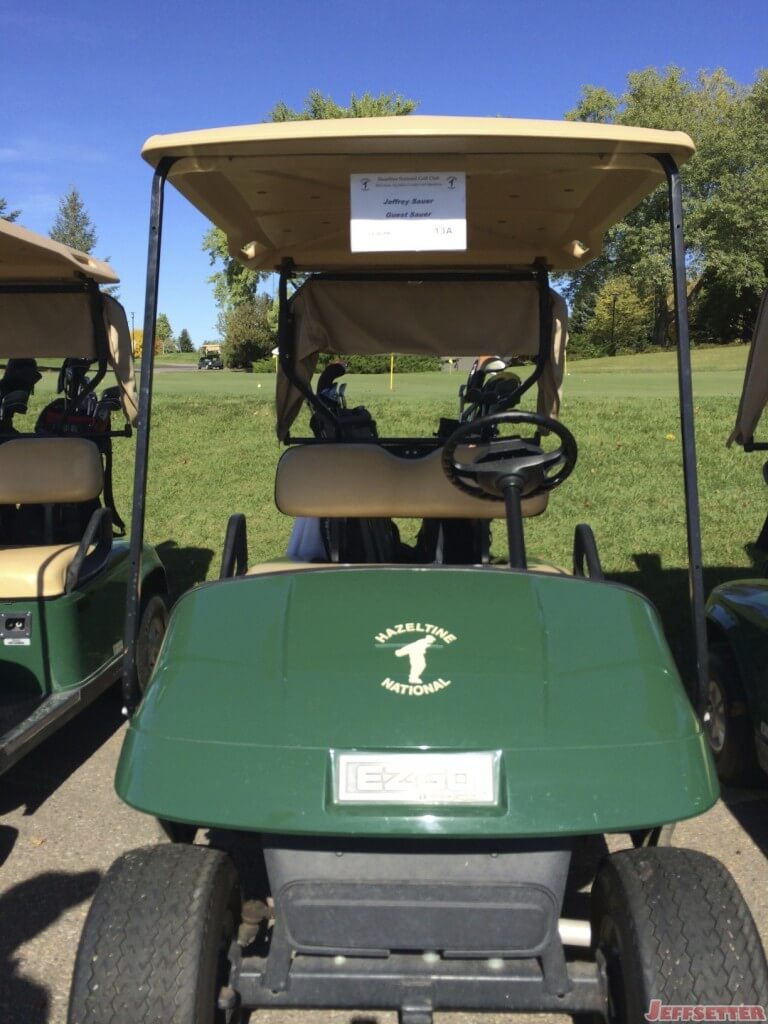 Since nobody likely wants to hear about a round of golf where I ended up shooting a 99 and losing only 3 balls, I will simply share some photos of the beauty we saw on the course that day.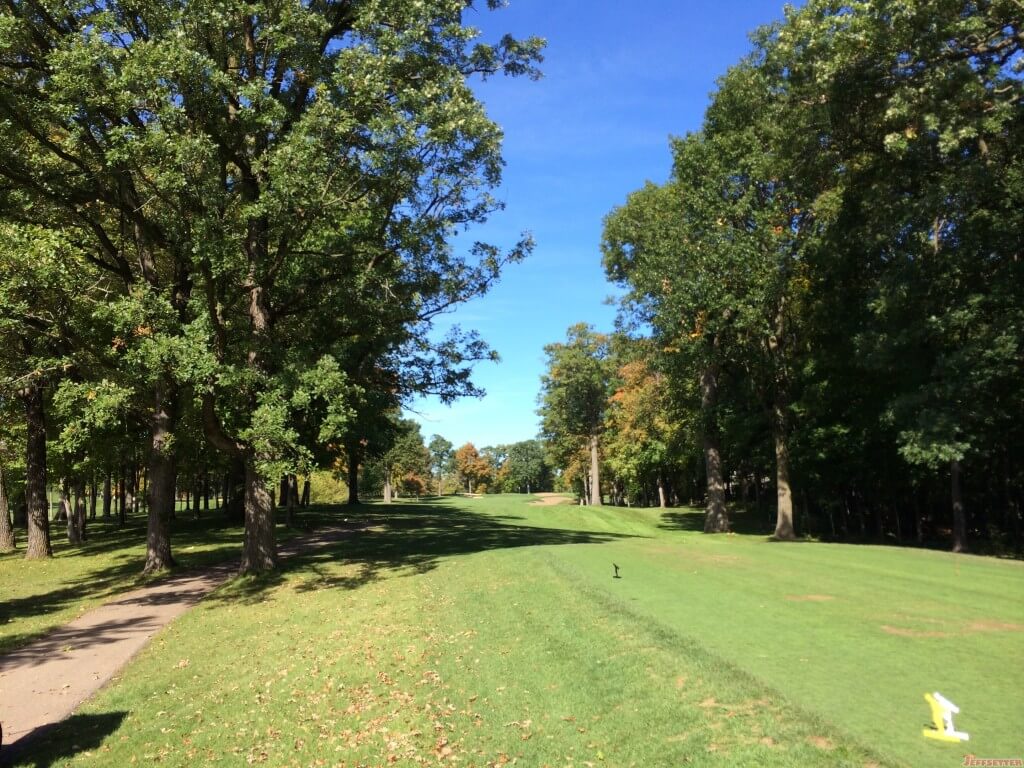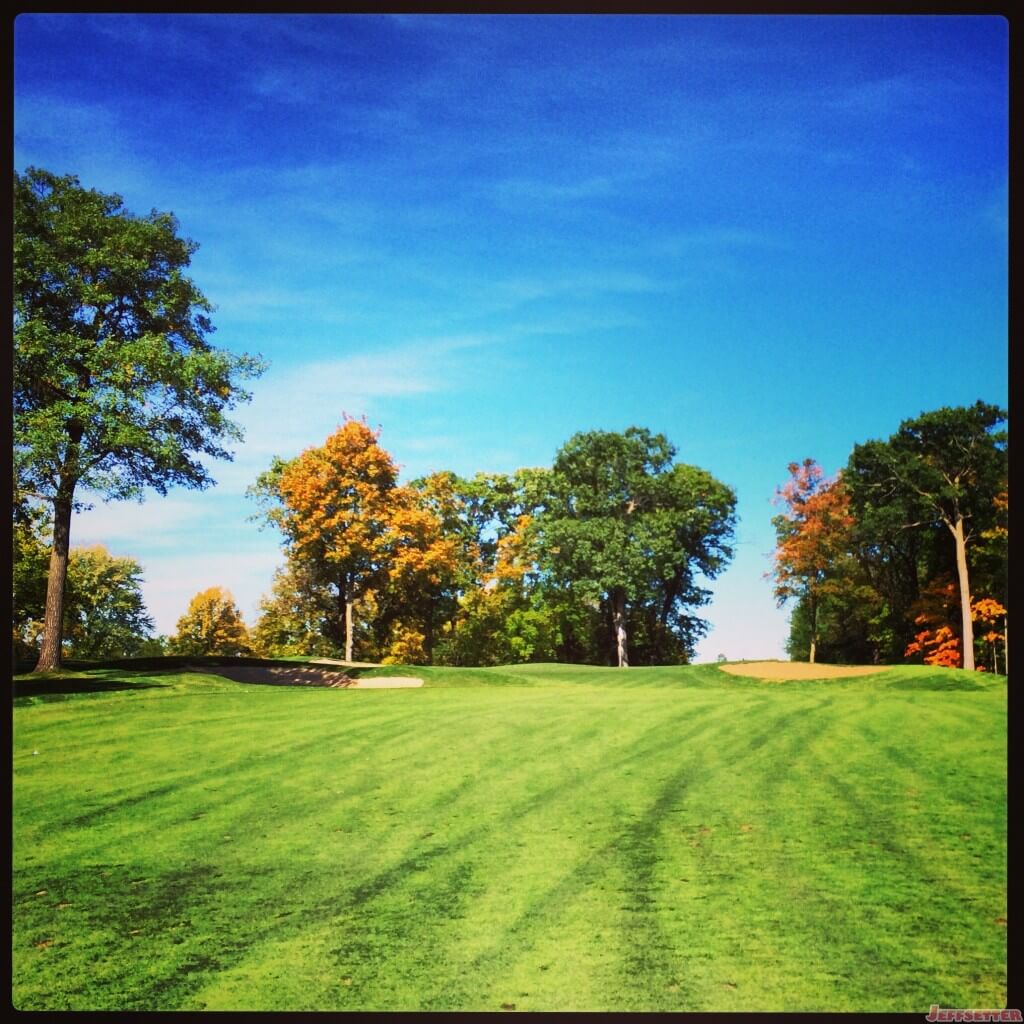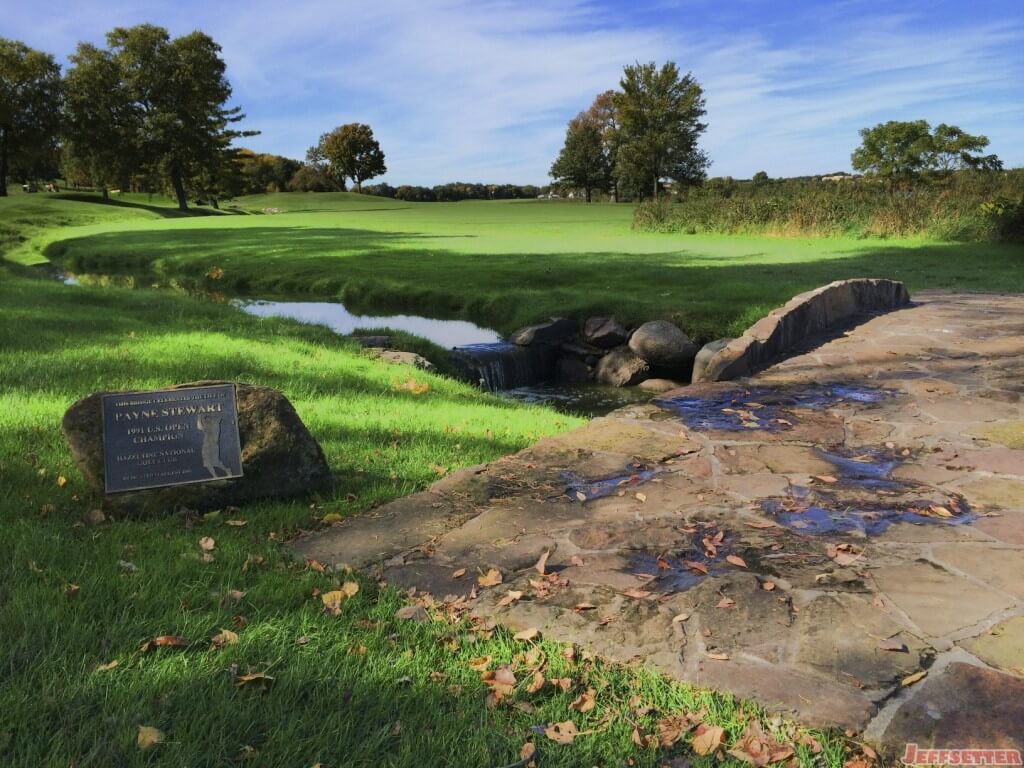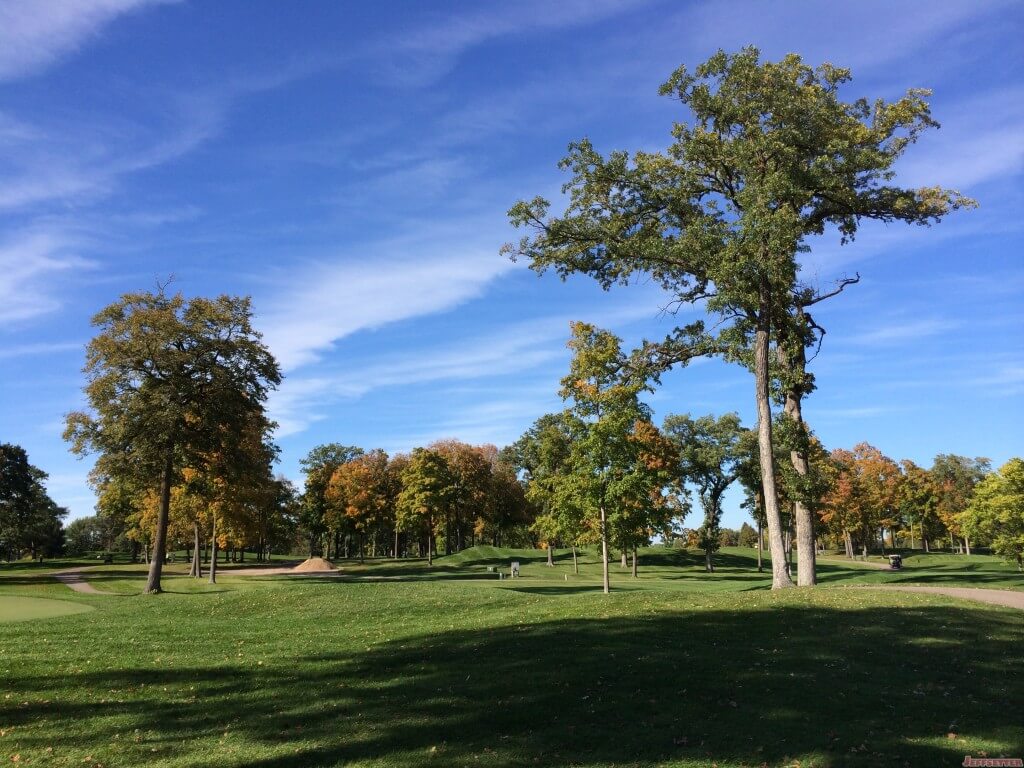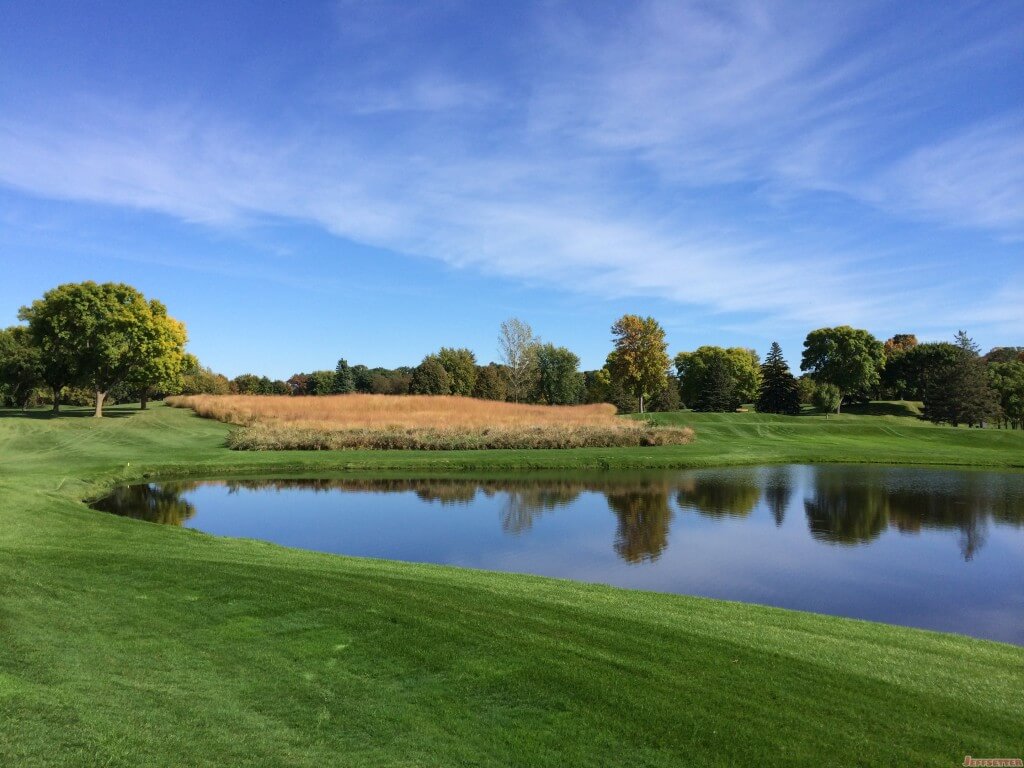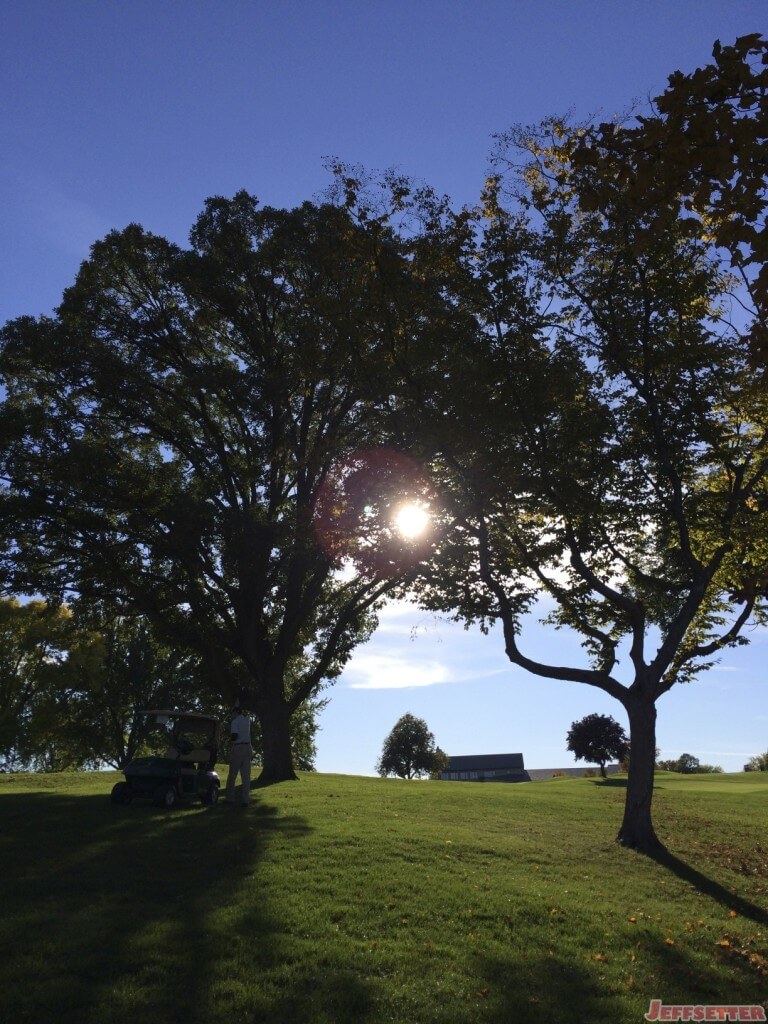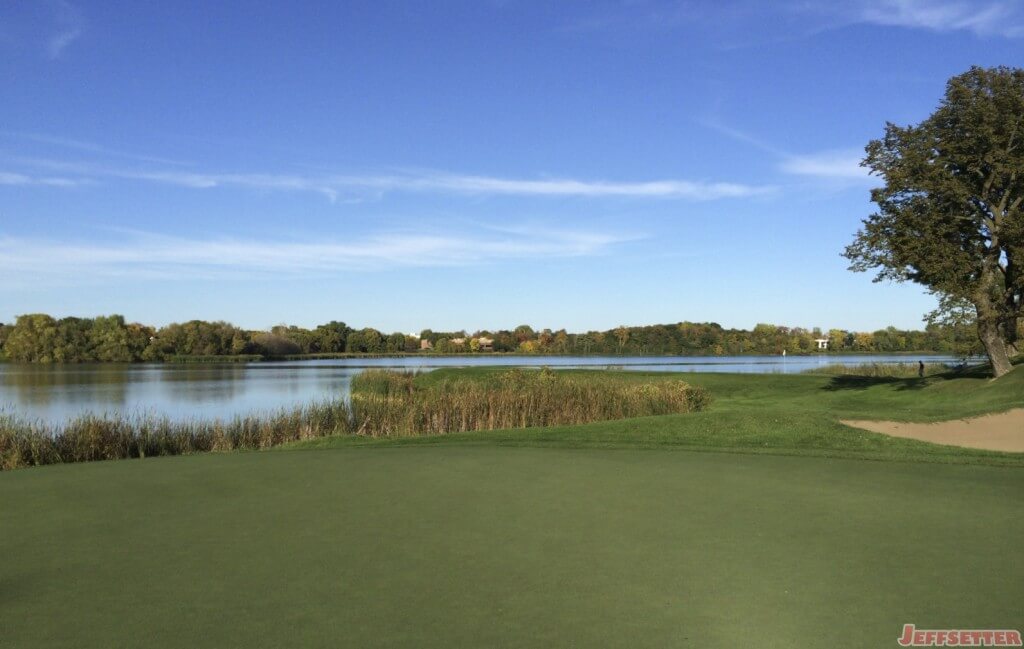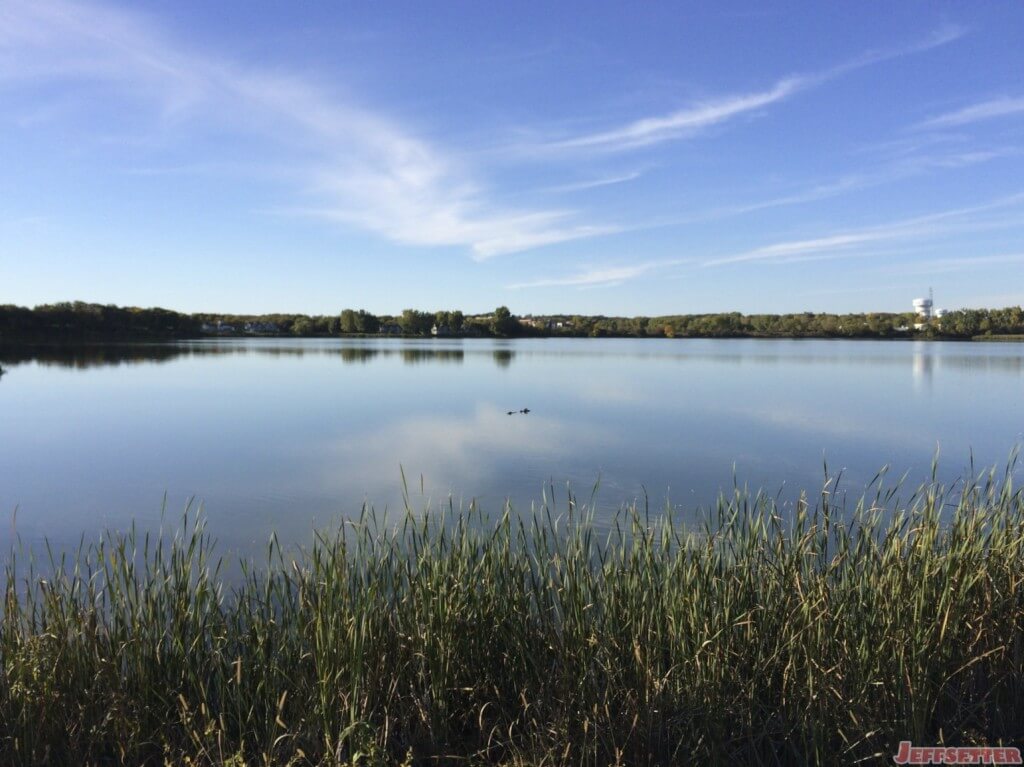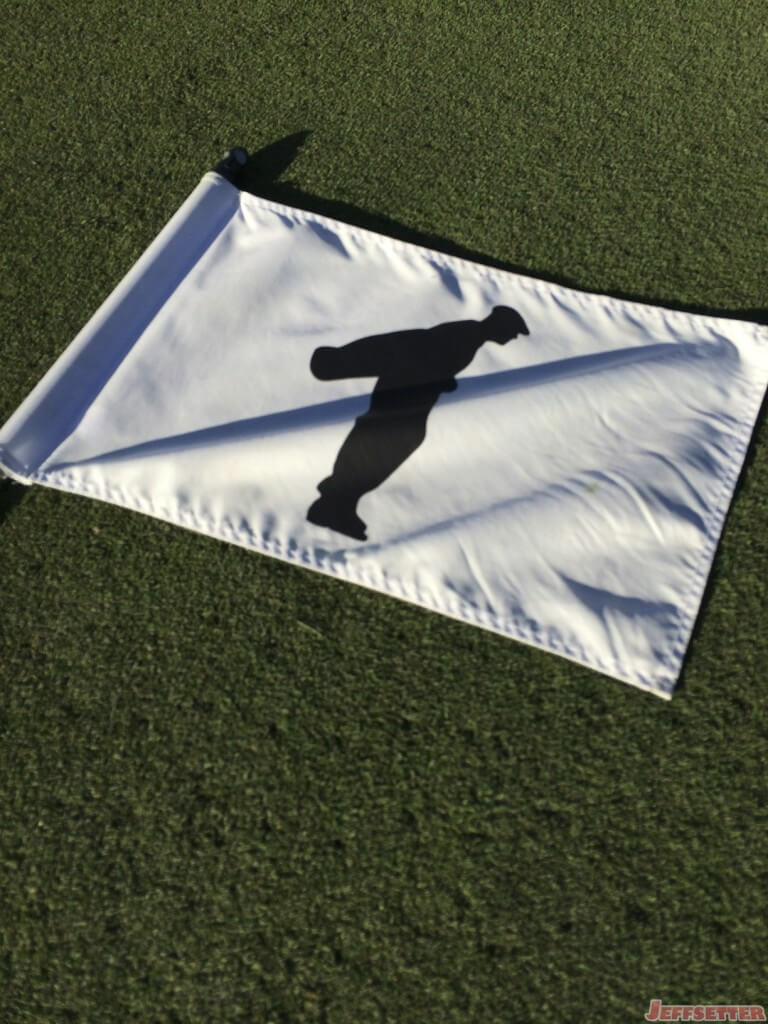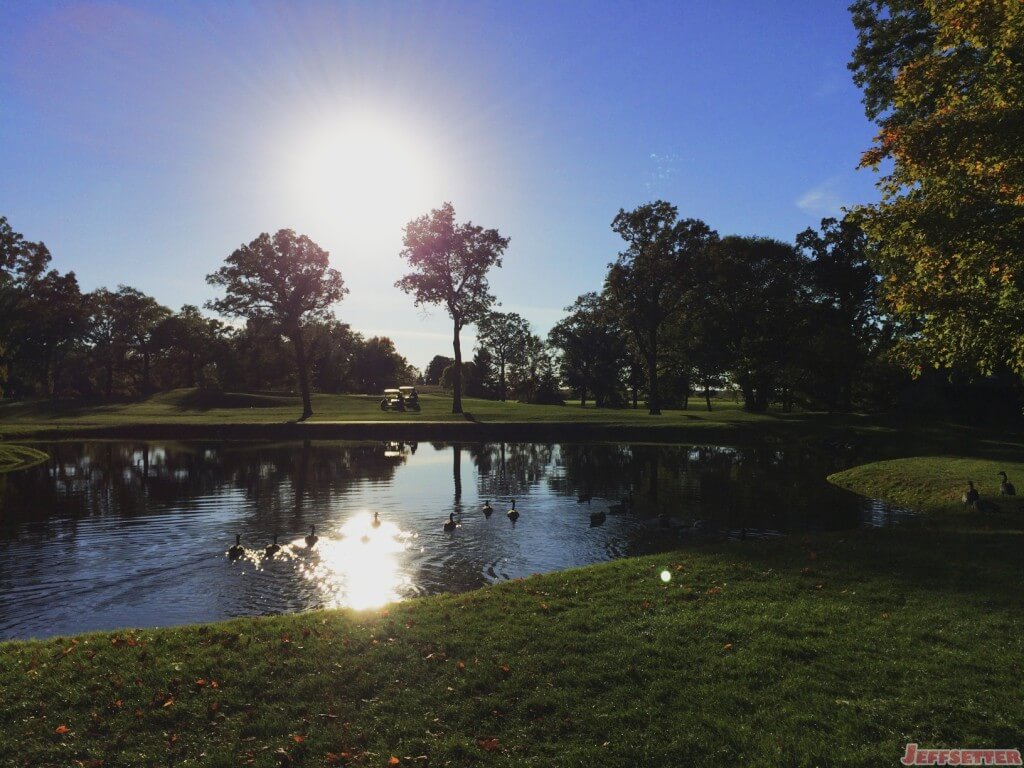 After the round was complete we came back to the clubhouse for a cocktail reception and dinner.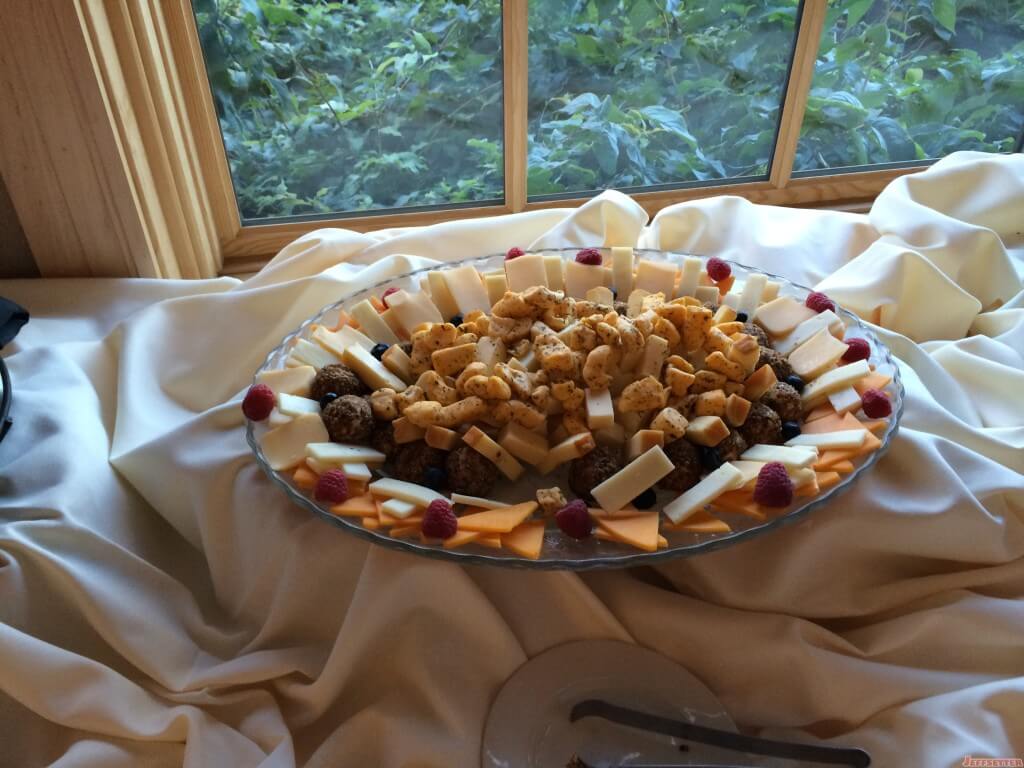 Unfortunately, we did not have enough time to stick around for the dinner (it sounded like it would have been excellent), but we managed to sit on the patio for just a few minutes to enjoy this beautiful day.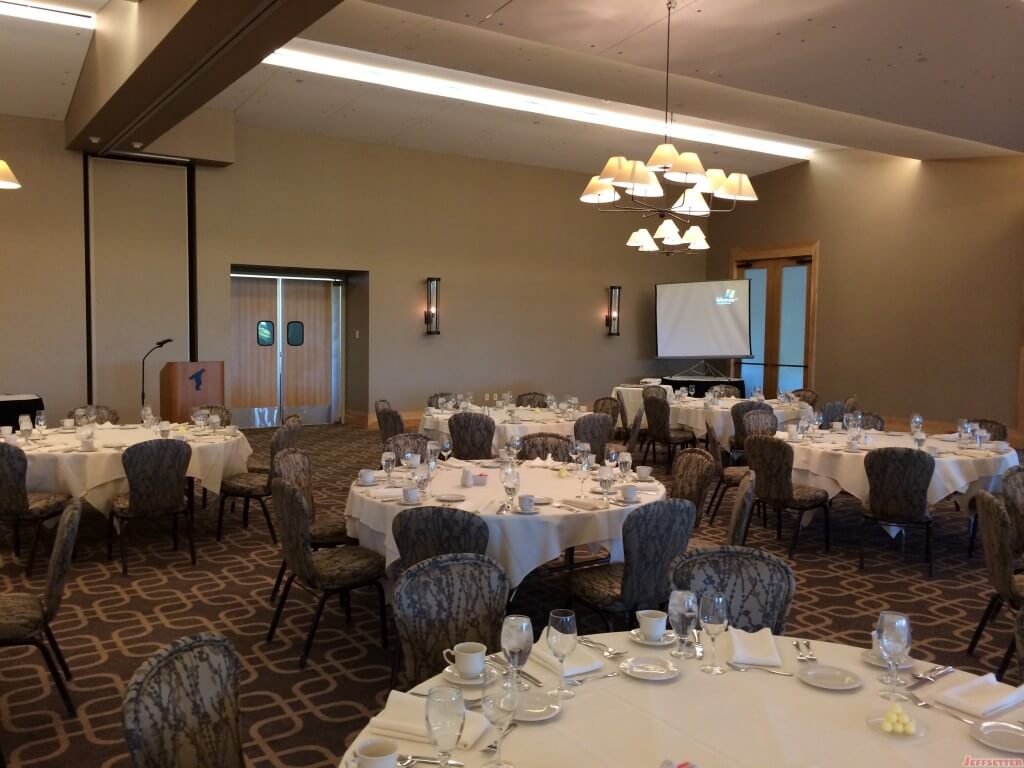 It was while sitting on the patio that I took my favorite photo of the day, maybe one of my favorite photos in a long time – a perfectly turned Maple tree with the sun angled perfectly to illuminate the leaves. Right place, right time, right season to be in Minnesota.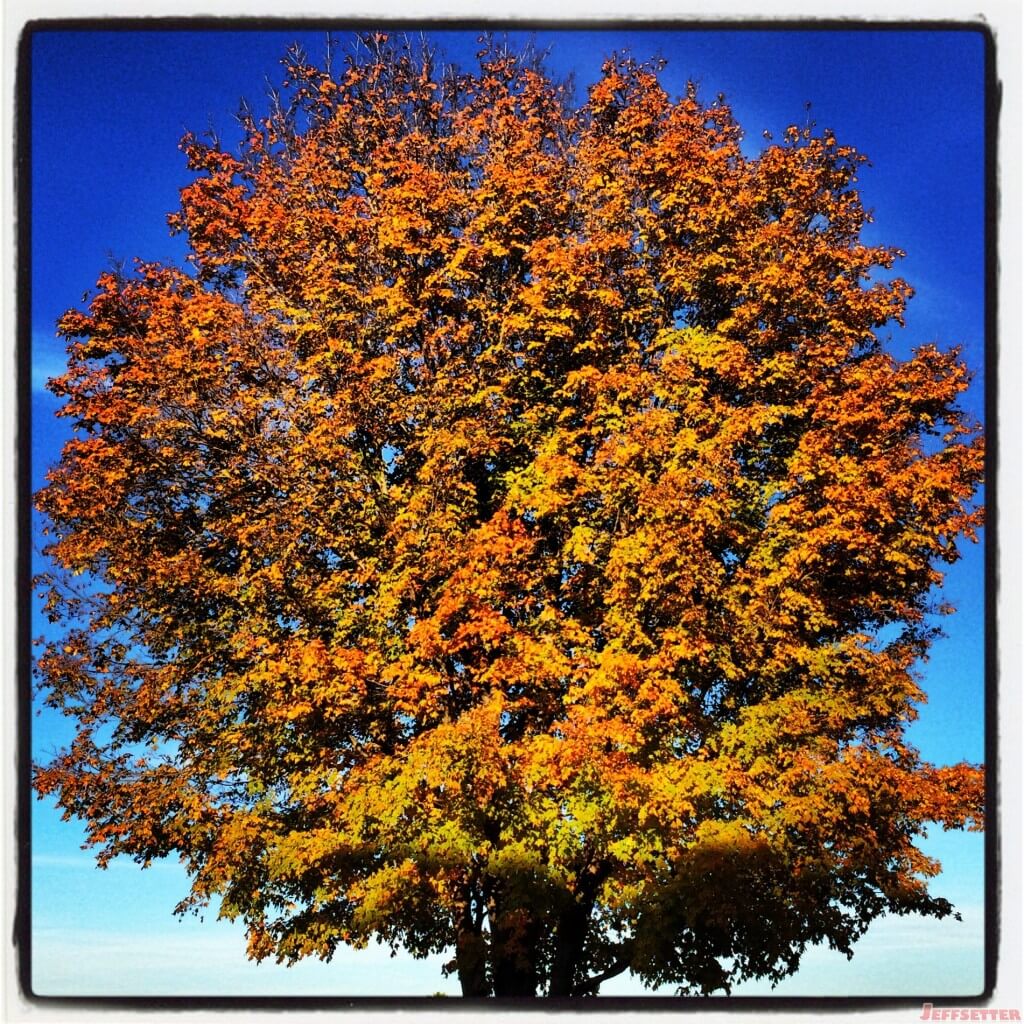 When I got home I took a look at the Tiffany paperweight, which will surely stay on my desk as a reminder of the time I golfed like a pro.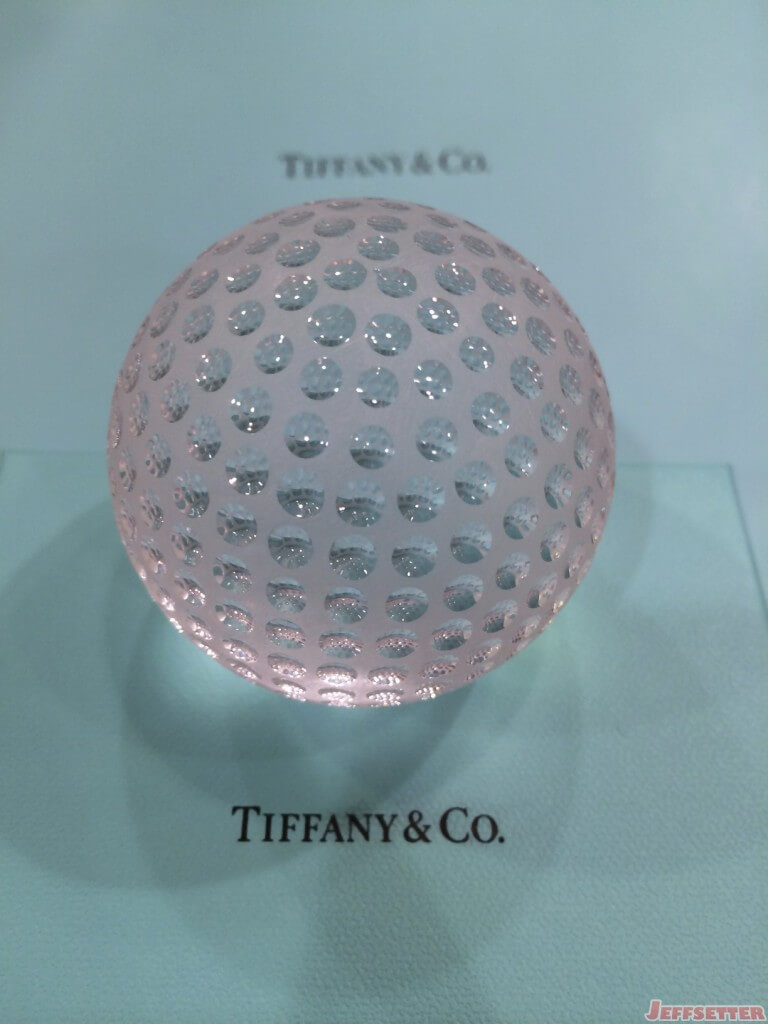 Thanks Delta and American Express for putting on this event and I'll be looking for my invite again next year!