WOW. Have you seen Delta's new economy meals? I'm thoroughly impressed with their upgrade in service. Plus, Hawaiian is changing up how they do in-flight entertainment… I think.
Delta's New Economy Meals
Delta is really upping their game when it comes to the economy class experience. The changes I'm about to go over apply only to international routes of 6.5 hours or longer. So not all international flights get these improvements, but a good number of them will.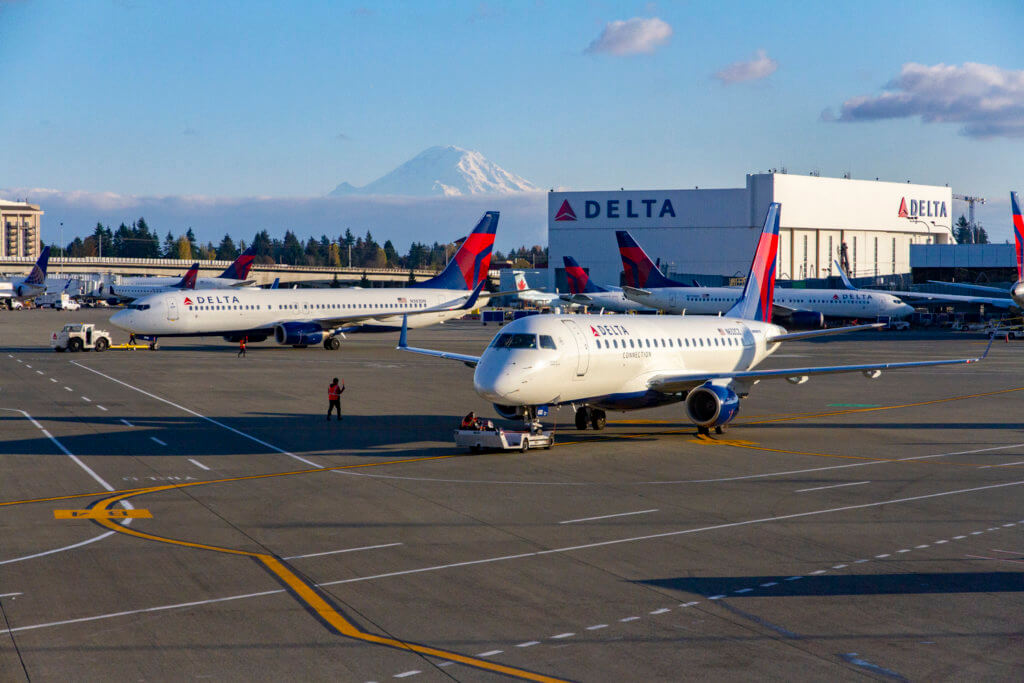 So, about that improved economy service. To start, passengers will be greeted with a peach bellini shortly after takeoff. After the welcome cocktail, the enhanced service will feature a warm towel.
So far, so good, right? Well, it gets better. The economy meal itself is seeing a significant upgrade. Going forward, all passengers enjoy a bistro-style meal with a choice of upgraded appetizer and entree choices they can mix and match. Entree sizes are also bigger, featuring recipes inspired by Delta One menus, such as the popular Harissa Shrimp. Then, to close the meal, a dessert is served with the passenger's choice of coffee, tea, wine, or water.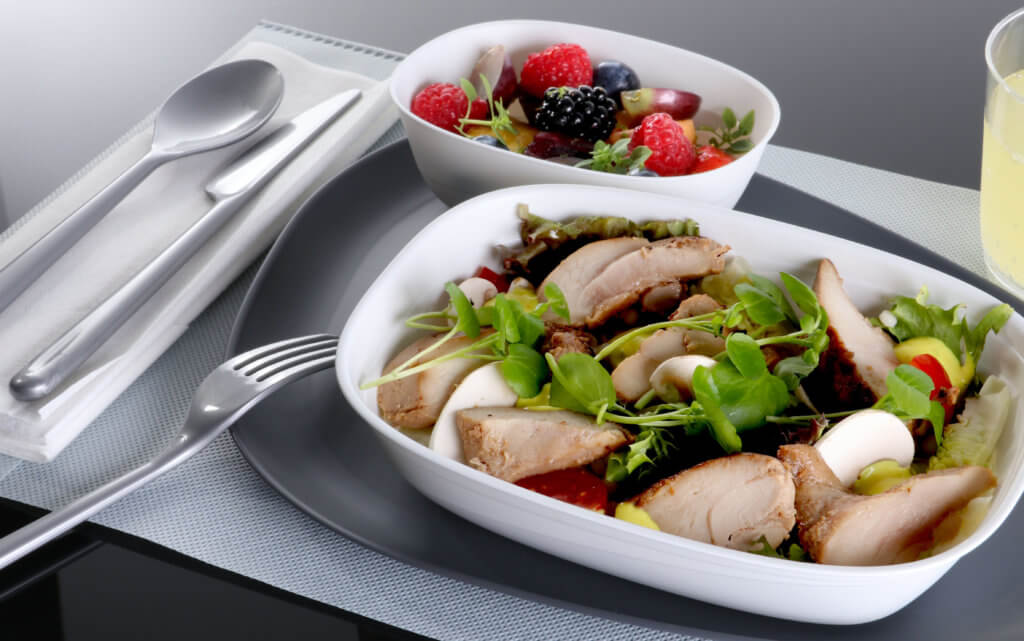 Prior to arrival, passengers get to freshen up with another warm towel service. Then, crews will pass out Fond Farewell Chocolates to thank passengers for their patronage.
I'm impressed! These changes go into effect in November 2019, in case you're wondering.
Hawaiian's IFE
The other day, I got an e-mail from Hawaiian Airlines. The subject of said email was "Now offering you complimentary in-flight entertainment." Huh… Interesting.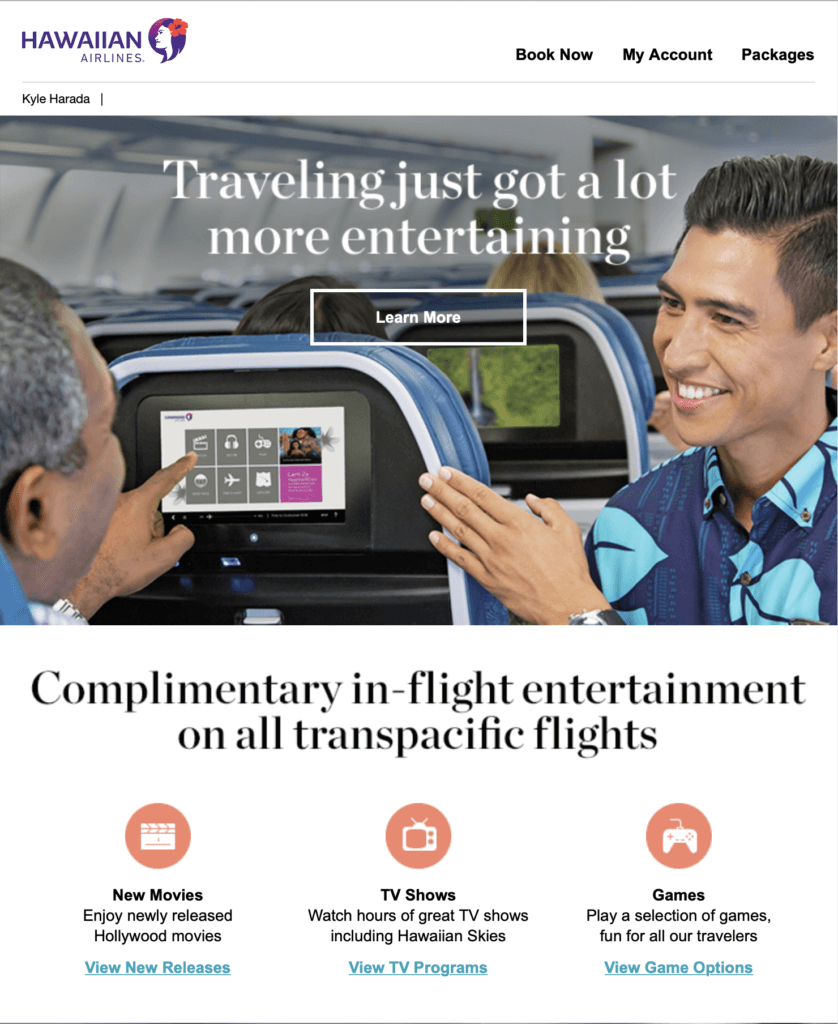 Clicking into the email didn't provide any clarity, though. The message states passengers receive free in-flight entertainment on all transpacific flights. What does Hawaiian mean by that? I'm not sure. Clicking on the "Learn More" button takes you to the standard in-flight entertainment page explaining how it works on Hawaiian's A321neos.
Of course, Hawaiian doesn't have an explanation of what transpacific means anywhere on their website. To me, that means pretty much any destination outside of Hawaii since all extra-Hawaii routes are technically transpacific ones, right? Plus, Hawaiian already offers free in-flight entertainment on international flights.
Delta's New Economy Meals + Hawaiian's IFE, Final Thoughts
Delta's economy class enhancements are seriously impressive. That's a level of service that's unheard of in economy, especially domestically, while the catering looks top notch. I'd be interested to see how the enhancement launch goes and how the service changes over time.
As for Hawaiian, if they're indeed offering free in-flight entertainment on all flights out of Hawaii, that's a big, positive change. But, as is often the case, their communication sucks. It's hard to tell what's really going on here. That's nothing new, though, so we'll see what really happens. I still can't believe, though, that Hawaiian was charging for in-flight entertainment on their A321neos. After all, those aircraft have streaming systems, not traditional seat-back screens.