The following is a reader question from Sara in Chicago, IL. Sara asks:
My husband and I recently took advantage of the large signup bonus offers for the American Express Gold Card. As we approach the 1 year mark, we are wondering how to keep our Membership rewards points without paying an annual fee. Is there a way that we can make this happen?
While I have not done this myself, everything I have read online suggests that you can downgrade your American Express card to a very without an annual fee and still maintain your Membership rewards points. The card I would look into is the Standard American Express Green Card.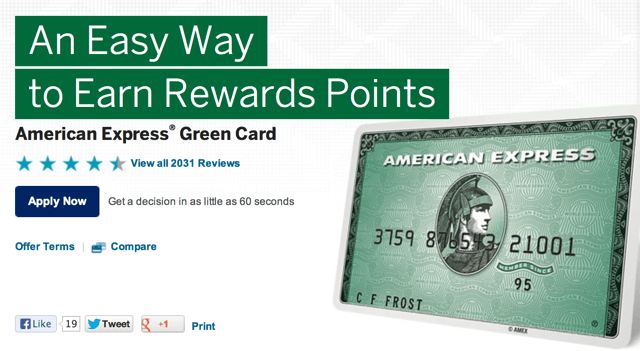 Looks familiar, doesn't it? You could say that the Green American Express card is an American classic, and you would be in good company to carry it around. This is the card I see used most often for corporate expense accounts and also what I classically think of when someone mentions an American Express card.
The Green card allows you to earn 1x points on all eligible purchases and your points never expire. Better yet, there is no annual fee with the first year of card membership (and then $95 after that first year). While I am not sure about whether the fee can be waived in future years, you can maintain your Membership Rewards balance without paying anything for at least one more year.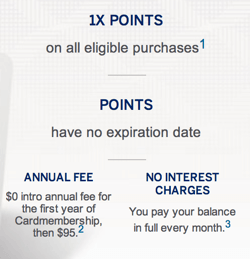 In addition, you can still earn points over the next year in order to top off your balance.
While I wouldn't recommend using this card for most purchases (because it only earns 1x point per dollar spent and most cards have better category spend bonuses) if you need a certain number of membership rewards points to earn a specific redemption, this will work well for you.
It is my understanding that you can simply call American Express and hey will assist you in downgrading your card over the phone. If for some reason they do not allow this to be done, you can try applying for the Green Card and transferring your balance over to this card before the renewal kicks in.
Hope that helps and best of luck!