While some states are offering the chance to win $1 million for getting vaccinated, there's one vaccination contest we can all enter. So, be sure to enter to win a year of free travel on United – and, yes, that includes travel in Polaris.
Travel has been surging back here in the US. In fact, recently, the TSA reported numbers as high as 90% of 2019 figures on certain days. But, while some days are great, overall, things aren't quite the same yet. This is especially true of international travel. That, of course, is why major airlines like United are still losing money. So, they have a vested interest in getting us to a place where we can all travel again. Hence, their latest contest.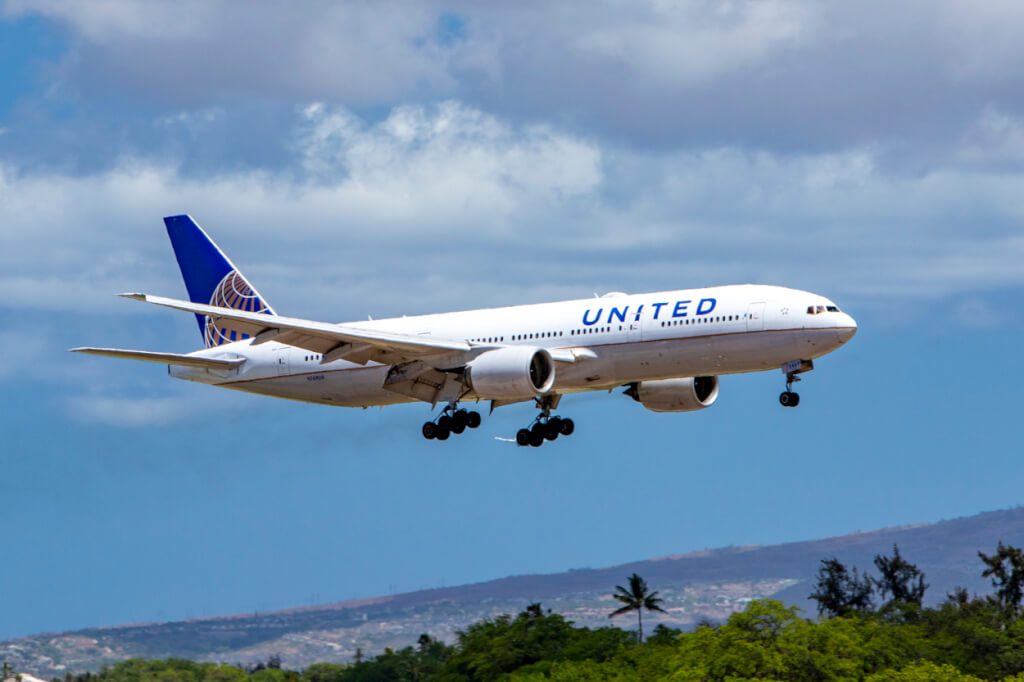 Enter to Win a Year of Free Travel on United
United is being quite generous with this contest, in my opinion. Two prizes will go to a total of 35 lucky winners. Those prizes include:
5 grand prize winners that'll receive a free year of travel for themselves and a companion
30 winners will receive one free roundtrip flight for themselves and a companion
Now, it's worth noting that the one year of free travel is awarded as 26 roundtrip certificates, and you must use them within a year from issue; otherwise, they'll void. You must also choose one companion at the time of award and cannot change your companion afterward. That said, all certificates awarded are valid for travel in all classes of service – including Polaris – and to all destinations which United flies. Unfortunately, you cannot use the certificates for travel on partners such as ANA, Lufthansa, etc.
The grand prize winners will be drawn on or around July 1, while the other winners will be drawn at random "in June."
How to Enter
Entering the contest is very simple. All you need to do is log in to your United MileagePlus account and upload a copy of your CDC vaccine card. That's it. However, if you can't get vaccinated for religious or health reasons – or any reason since they're not checking – you can use the alternate entry method. To do so, send your email address, name, full address, phone number & MileagePlus number to MileagePlus Vax Sweepstakes, PO Box 158, Freeburg, IL 62243-0158.
No matter your entry method, you must be a US resident that's 18-years-old or older.
What Do They Do With My Vaccine Info?
Your vaccine card contains very personal information. In fact, the FBI has issued multiple warnings against posting photos of vaccine cards, as the information can be used to steal your identity. So, that begs the question, what will United do with your vaccine card?
Well, as it turns out, United has an ulterior motive to getting your vaccination information. When you upload your vaccine card to enter the contest, it saves to your MileagePlus profile. Then, United personnel will use that info to help facilitate meeting your destination's requirements. However, if you prefer, you can delete your card from your profile at the end of the promotion period.
Enter to Win a Year of Free Travel on United, Final Thoughts
Ther you have it. If you've been vaccinated and aren't concerned about potential privacy issues, I think this contest is a no-brainer. Even if you don't typically fly United, like me, it's worth signing up for MileagePlus to enter. Though, thanks to my Marriott Bonvoy Titanium status, I am a United MileagePlus Silver member. That said, who wouldn't want a year's worth of free flights, even if it's not on an airline you typically fly on? Heck, even one free roundtrip flight would be awesome – especially since it's valid in Polaris.