It's Friday!  The weekend is finally here!  Or as we say in Hawaii, Happy Aloha Friday!  No work till Monday!  There actually was a song that used to be played on the radio by local artist Kimo Kahoano.  It's got a bit of a strange tune for local music… it definitely isn't Hawaiian music!  I have no idea how old the song is either, but there are some older terms in there…
Anyway, if you're on Oahu on Fridays, skip the dinner plans and head down to Waikiki.  More specifically, head down to the lagoon of the Hilton Hawaiian Village for a free fireworks show!  But head down early to claim your spot, or you may find that there's no space left.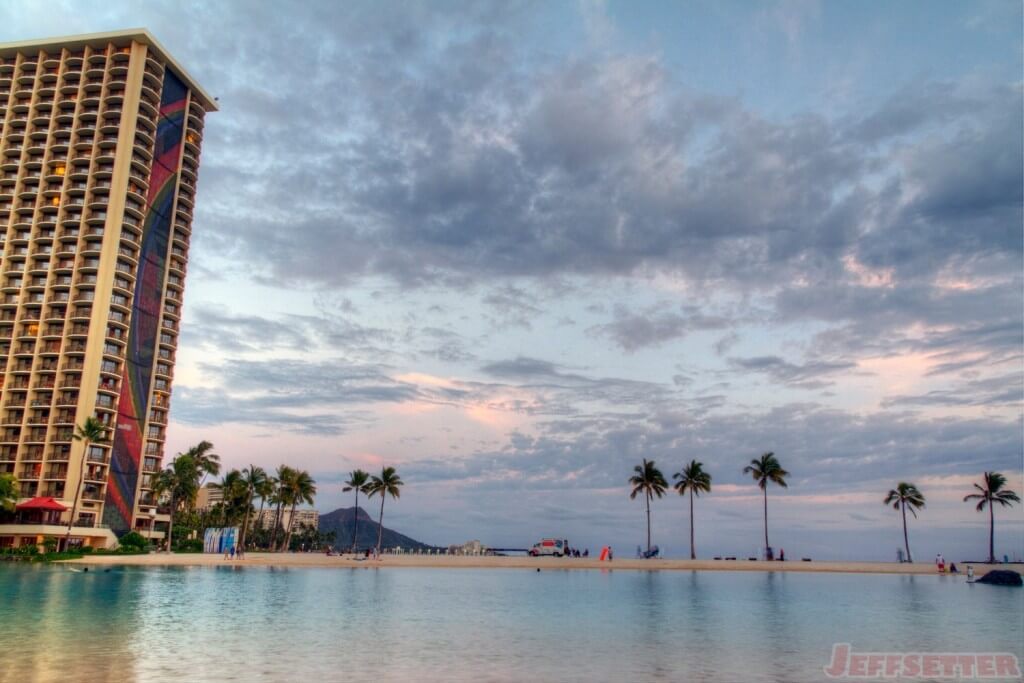 Find a spot on the side of the lagoon opposite the Rainbow Tower, as the fireworks are launched from that side of the lagoon.  The show isn't the most spectacular and isn't all that long, but it's free!  Hard to complain about free, especially when in Waikiki.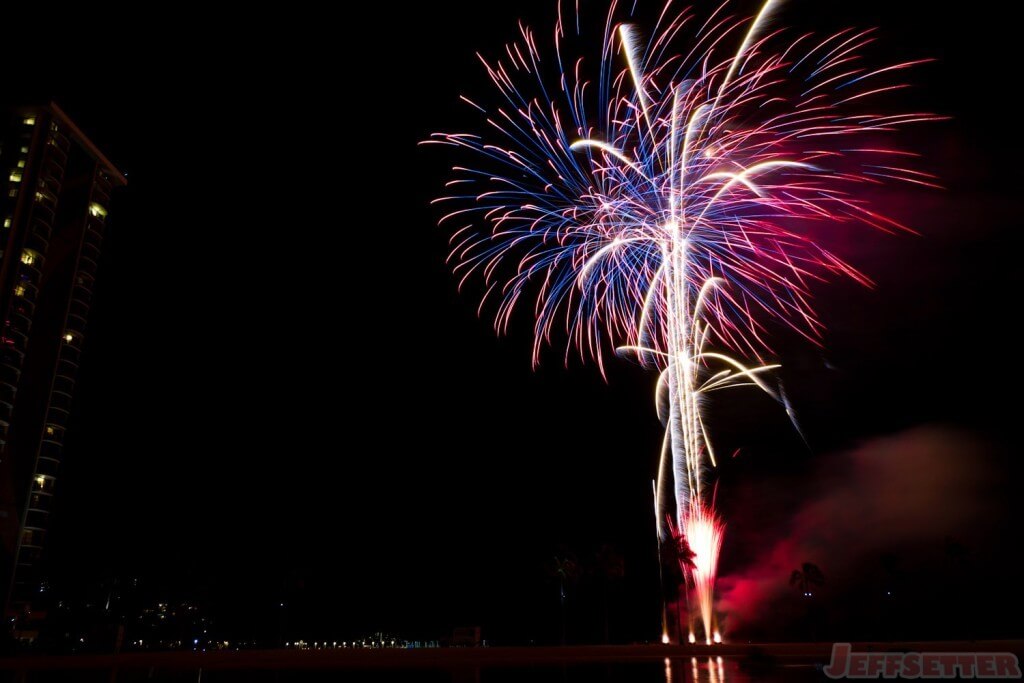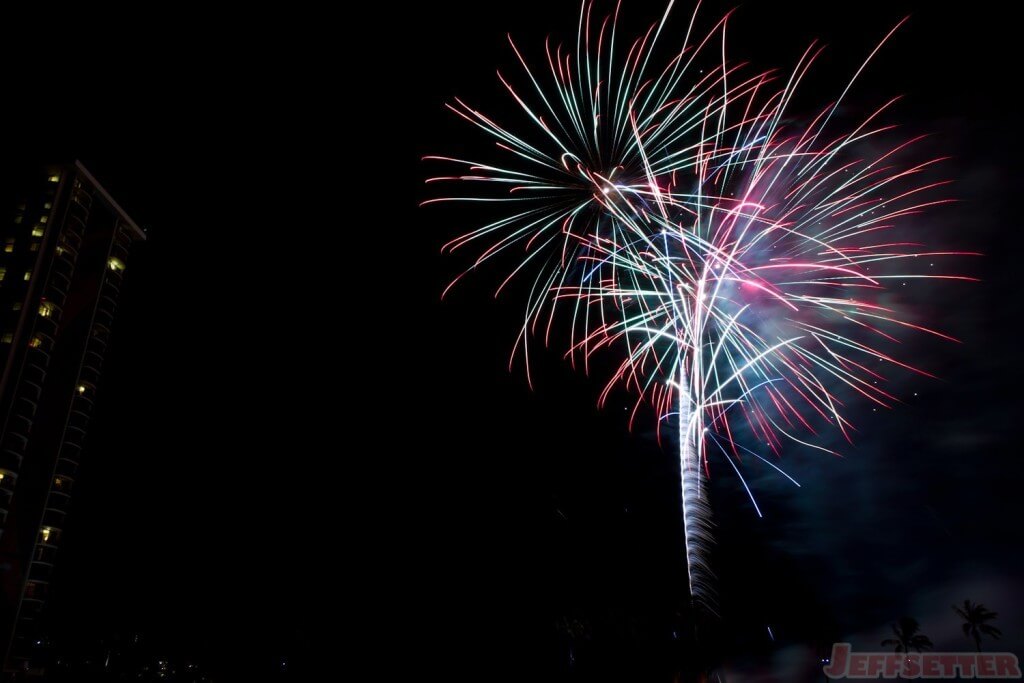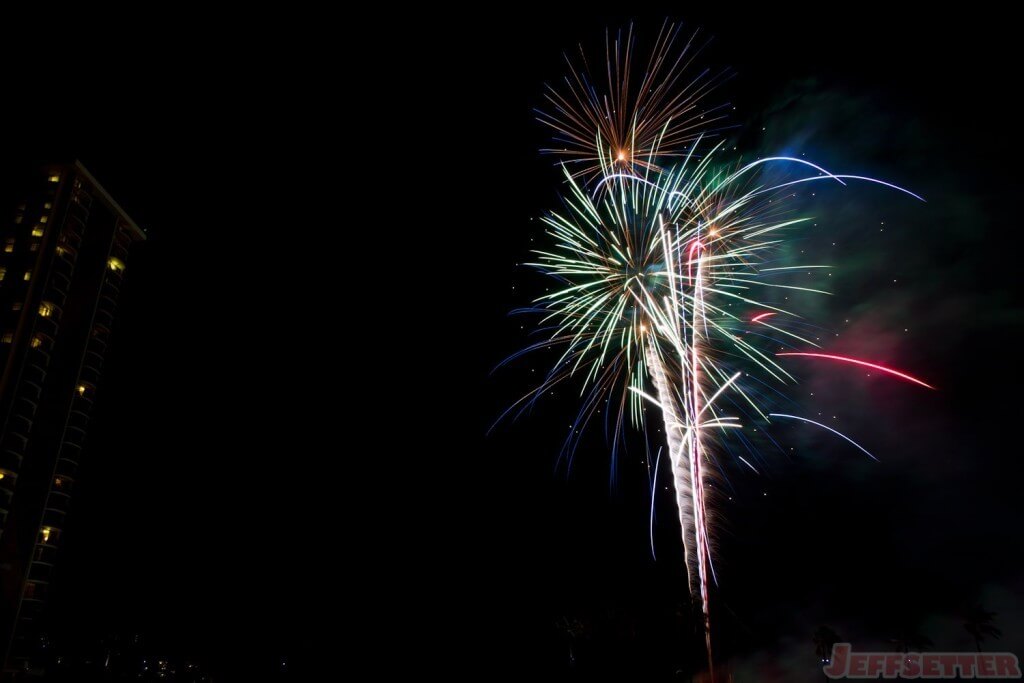 Show times vary based on the season, so be sure to check with the property's website, but it's usually around 8pm.  [Correction: the property has informed me that the fireworks show is at 7:45pm year round].  It might be earlier during the winter, but I don't remember.  And if you're staying on property, try to see if you can get a room in the Rainbow Tower facing the fireworks; you'll truly have front row seats!
The one time the wife and I watched, we arrived around 6, set some towels in the sand, and just relaxed and had some snacks until showtime.  The lagoon was deserted when we arrived, but soon got really crowded.  Parking is expensive on-property, but there's a public lot in the back with lower rates.