This March saw some of the highest hotel rates ever seen in Hawaii, fueled by strong visitor demand. Prices remained high a month later, though Hawaii hotel rates dropped slightly in April 2022. Take a deeper dive, though, and things get a little strange.
In March, Hawaii had an average daily rate (ADR) of $378 and an occupancy rate of 75.2%. These record figures varied wildly across the state, with Wailea returning an ADR of $1,000 versus Waikiki at a much more sane $230. Of course, things didn't change much in April, though they weren't quite as bad.
Hawaii Hotel Rates Dropped Slightly in April 2022
In April, Hawaii's ADR came down to $371 despite occupant rising to 76.2%. In case you're wondering, those numbers are 36% higher and 1.7% lower, respectfully, when compared to April 2019's figures. However, the ADR of individual counties didn't move in lockstep with one another. While Maui continued to have the highest ADR in the state at $610 (up a staggering 58% compared to April 2019), it is a slight decrease from the $632 we saw in March. Occupancy on Maui also fell slightly from 73.5% to 72.6%. Perhaps even more surprising is the fact that Maui saw its occupancy fall last month by 6.8% when compared to April 2019!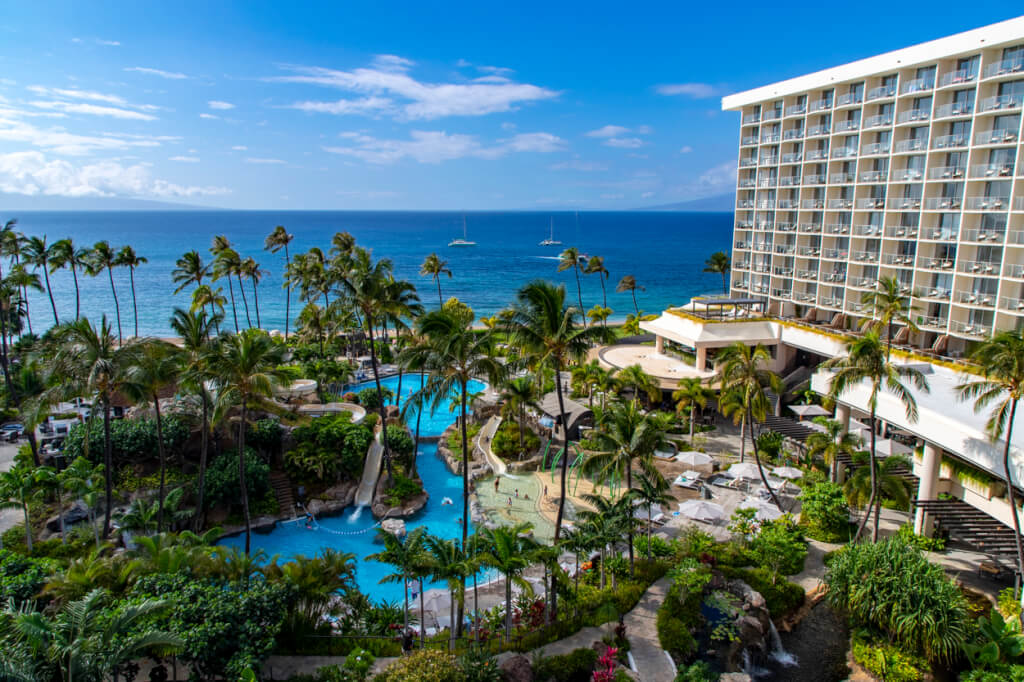 On the other end of the spectrum, Oahu saw its ADR increase from March to April, going from $244 to $253. Occupancy also grew from 74% in March to 76.7% in April, though that was still down 3.2% compared to April 2019.
On Kauai, ADR came down to $429 from $465, while on the Big Island, ADR came down to $381 from $420. Like the rest of the state, the Big Island saw its occupancy rate drop from 80.3% to 76.7%. On the other hand, Kauai was the only island to see growth in occupancy, going from 80.1% to 82.6%. It's worth noting that both islands had higher occupancy rates and ADR when compared to April 2019. In fact, the Big Island's ADR was up a whopping 65% compared to April 2019, while Kauai was up by 43%. Yup, Hawaii is far more expensive now than it was pre-pandemic.
Final Thoughts
Those numbers are eye-watering, aren't they? Unfortunately, I don't see them getting better any soon. Everything is getting more expensive so, naturally, travel will too. The moral here, however, is that not all of the islands are priced the same. Maui, being the most popular, is also the most expensive by far. I'm a bit surprised, however, that Kauai came in higher than the Big Island, as the Kohala Coast is home to some of Hawaii's priciest and most exclusive resorts. Oahu, however, remains the budget king. Waikiki is filled with low-price, dated, no-frills hotels, which helps to keep the average down. However, the big brand properties often aren't among the cheaper ones.
That said, if you're looking to enjoy Hawaii on a budget, Oahu is your best bet followed by the Big Island. Do bear in mind, however, that Kona and Hilo are where you'll find the more affordable options. Otherwise, the Kohala Coast is pricy! Of course, if you recall my last post about prices, you can always aim to redeem points too. Hawaii residents can inquire about kama'aina rates, though your best shot at getting those is if you book as far in advance as you can.