Last week, it was strongly suspected that Hawaii would cancel its August 1 reopening plans. And, guess what? Hawaii officially postpones its reopening to September 1 at the earliest amid incomplete plans and surges in COVID.
As I mentioned yesterday, things aren't going so well here in Hawaii and are even worse across the rest of the US. As a result, more and more locally have been urging Governor Ige to pushback Hawaii's planned reopening date. And, yesterday, he finally did. But, before we get into that, here's the latest on the pandemic in Hawaii.
The Pandemic in Hawaii
As of yesterday, Hawaii's statewide total stands at 1,243 – that's just a fraction of the cases we're seeing across the rest of the US. But, remember, Hawaii is an isolated collection of islands that has limited resources, medical capacity, and an aging population. So, protecting our people is priority number one.
Of course, that protection comes at a cost. Hawaii now has the highest unemployment rate in the nation as Vegas reopened to tourists. Couple that and Hawaii's generally conservative nature when it comes to risk taking, and the businesses that are still open or have reopened are struggling to stay afloat as residents continue to stay home.
That said, let's look at recent developments:
Hawaii has been averaging at least two-dozen new cases per day
a small cluster of infections at Hawaiian Airlines' training center has now exploded into 26 infected – 16 of those are Hawaiian Air employees
the above cluster stemmed from a single person that also spread the virus around at two different local gyms
thanks to future uncertainty, the Halekulani Hotel has decided to remain closed through July 2021, and will use the downtime for renovation work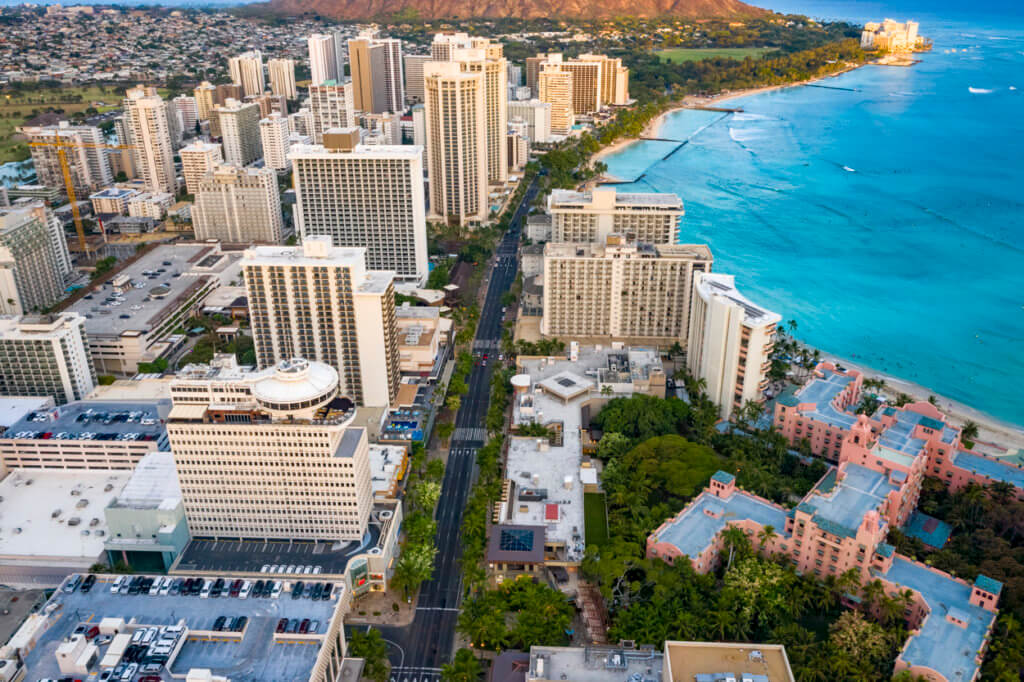 Hawaii Officially Postpones Reopening to September 1
Ok, now onto the headliner. Thanks to much of what I described above, Governor Ige announced he is postponing our reopening till at least September 1. Additionally, he says Hawaii is committed to reopening schools in August. And, when that happens, it is we'll likely see another spike in cases. What's more, the state still isn't prepared to implement its pretesting plan and doesn't know how to keep visitors from slipping through the cracks. Oh, and, supply shortages mean that testing is nearly impossible to obtain unless a doctor thinks you may have the virus. So, yeah. If you can't get tested, a pretesting plan obviously won't work.
Holding to the Plans
The Governor really didn't elaborate beyond what was said above. However, he did go over the most updated version of Hawaii's pre-test plans:
Starting Sept. 1, travelers will be exempt from the 14-day quarantine if they test negative after taking a COVID-19 test no more than 72 hours in advance of travel. 
The test must be a nucleic acid amplification test or NAAT test conducted at a CLIA-certified laboratory. 
If test results are not available by the time of arrival in Hawaiʻi, the traveler will remain in quarantine until their test results are received. If the test results are negative and can be verified, the traveler will then be exempt from the quarantine. 
All travelers are subject to the pre-test requirement, including children of all ages. 
Travelers are responsible for the cost of the test.
No commercial testing will be provided at Hawaiʻi airports.
And, once visitors do arrive in Hawaii, they can expect the following:
Temperature Checks: Anyone with a temperature of 100.4 degrees or higher, or anyone experiencing COVID-19-related symptoms, will have to go through a secondary screening at the airport with trained healthcare staff. 
State Traveler Health Form: Travelers are required to fill out a new travel and health form, which will be collected at the arrival gate. 
Hawaii Officially Postpones Reopening to September 1, Final Thoughts
I'm not surprised the delay in reopening happened. I mean, logically speaking, there's no way the plan would work right now anyway. Plus, first and foremost, we need to protect Hawaii's residents. Aside from being the right thing to do, we are the backbone of all the hotels, shops, restaurants, etc. that visitors enjoy while visiting. And if we're not able to work, guess what? You won't be able to come and enjoy the islands anyway.
Now, I hate the be a pessimist, but I really don't see things going back to normal until a vaccine becomes available. And even then, recent studies suggest a vaccine may not be feasible at all. Either way, though, it'll take a long time to vaccinate most of even just the US. So, in reality, I don't think most of us will be back to leisure traveling for at least a year. I know I won't do anything of the sort until a vaccine is available. As I've said before, I have too many high-risk people in my life to risk it. And, family comes first above all else.